Macarons by Pierre Hermé – Now in English
Ever since I featured a macaron recipe a few years back, readers inquired have about Macarons by Pierre Hermé, the book where the recipe was adapted from. At the time, the book was only available in French. But when I was in New York recently, browsing through the cookbook collection at Kitchen Arts and Letters, I honed in on the English-version of the book, which has finally been released.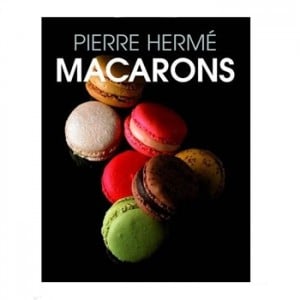 So to those who have asked whether the book is available in English, I can now say that yes, it's here! Inside are recipes from everything like the classics, from bittersweet chocolate to coffee. His signatures are in there as well, such as Arabesque (apricot-pistachio) and apple-salted butter caramel. Finishing off the book are Les exceptions, such as foie gras-chocolate, grapefruit-wasabi, and white truffle-hazelnut, which oddly, is one of my favorites. In the two hundred pages of recipes, each macaron is accompanied by a full-color photograph of the finished cookie.
But the real nugget of the book begins right at the beginning, where his macaron-making secrets are revealed, accompanied by step-by-step photos of the process.


Macarons by Pierre Hermé is available at:

Kitchen Arts and Letters (New York City)
Omnivore Books (San Francisco)

Note: If you do purchase it from an online vendor, or through a third-party via an online vendor, you may wish to verify that it is indeed the English-language edition.

---

Related Links
Pierre Hermé's Ketchup Macarons
French Chocolate Macaron Recipe