Making French Macarons: Instructions & Recipes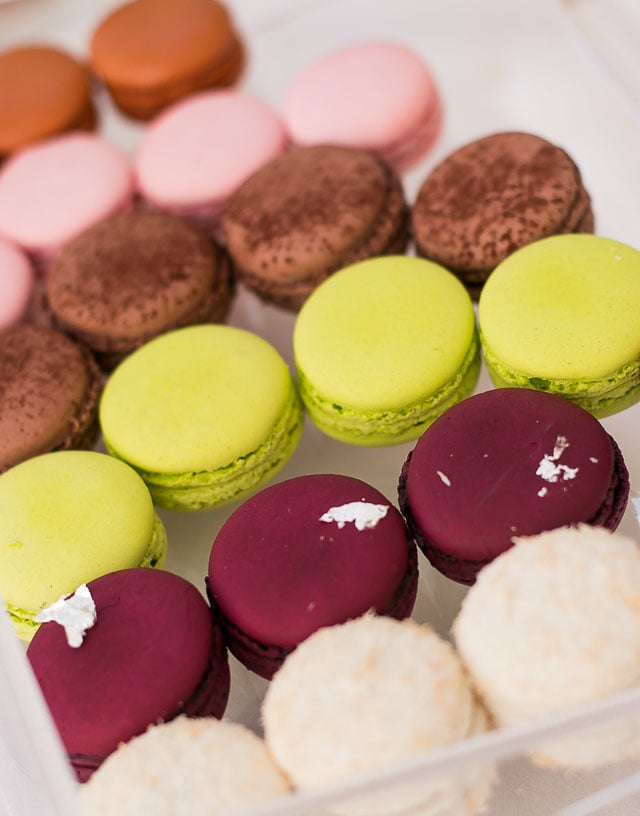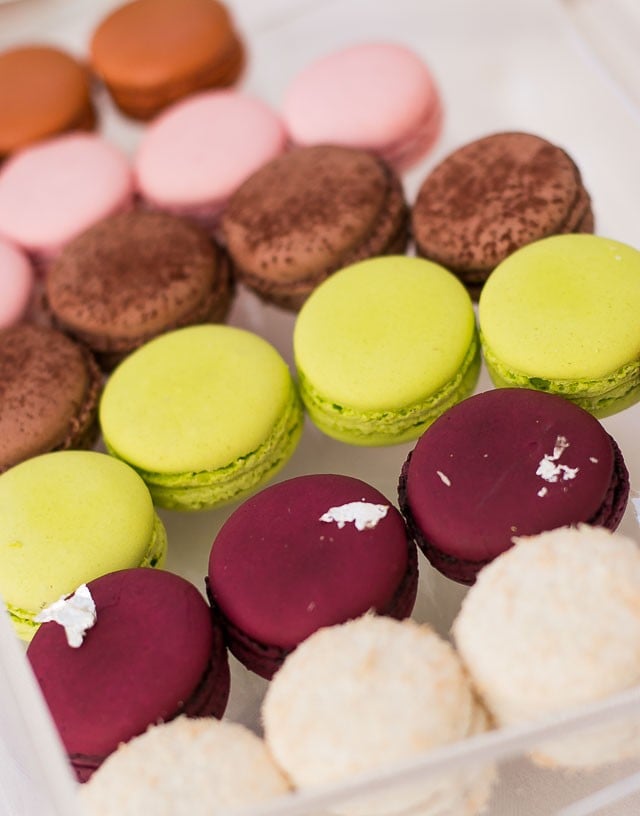 It seems like there's a wave of macaron questions that are sweeping my way. Unlike les brownies or le gâteau weekend (poundcake), successful macarons are more the result of the technique, rather than following a mere recipe. There's lots of tips and tricks around the web that will help you out with these little devils, including some interesting recipes, too.
You can find my chocolate macaron recipe on the site, but here are a few links and places for further reading that I think are particularly helpful and insightful.
Websites and Blogs
*La Cuisine offers up Macaron Making, all problems solved!
*Not So Humble Pie offers extensive Macaron Troubleshooting and a Recipe.
* Duncan at Syrup & Tang presents Macaronicité, and goes into detail with side-by-side photos of common errors.
* Bravetart explodes some Macaron Myths.
* Follow the online tutorial on making macarons by Helen of Tartlette
Desserts Magazine.
* And at Tartlette, you'll find Helen's instructions for Red Berry, Black Pepper, Mint & Strawberry, and my favorite, Snicker's macarons, which sound particularly good to me.
* Béatrice at La Tartine Gourmand has helpful step-by-step photos, accompanied by her nontraditional recipe for Cardamom and Wattle Seed Macarons.
* Desert Candy tackles colorful Hibiscus Macarons.
* My Food Geek presents Almost Foolproof Macarons for the truly-intrepid.
* For those with time to kill, there's a fifteen page thread on eGullet, devoted to Macarons: The delicate French invention.
* A Frenchwoman explains macarons in plain English at Mercotte, in Desperately Seeking Macarons, with great precision. And check out her Index of macaron flavors and recipes.
* Over at Canelle-Vanille, you'll find recipes and techniques (and beautiful photos) for a tropical storm of French macarons, with salted peanut butter or milk chocolate-passion fruit filling
* Melissa at Traveler's Lunchbox presents The Mighty Macaron in three guises.
* At À la Cuisine, there are macarons flavored with matcha, caramel, and chestnut.
* Sweet Fanny at Foodbeam offers Pierre Hermé's rose-flavored macarons.
Books on Macarons
Here are some books that are devoted to macaron-making in English: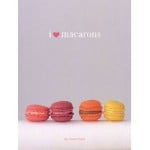 * I Love Macarons by Hisako Ogita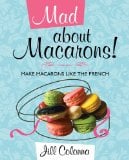 * Mad About Macarons: Make Macarons Like the French by Jill Colonna
* Macarons: Authentic French Cookies You Can Make at Home by Cecile Cannone
My Macaron Posts
* I Love Macarons! (Book Review)
* Pierre Hermé's Ketchup Macaron Recipe
* Ladurée
* Pierre Hermé's White Truffle Macaron
* Arabesque Macarons at Pierre Hermé
* Chocolate-covered Macarons at Ladurée
UPDATE…Macarons by Pierre Hermé is now available in English!