Ma Bûche is In the Weeds
There's a phrase that's used in restaurant kitchens, in the weeds, which means that basically, you're sunk. It's when the orders are coming up too fast and you're behind, or that you've taken on more work than you can chew and you can't keep up.
A few weeks ago I volunteered to make a Bûche de Noël for the Christmas dessert. At the time, it seemed like a good idea, but this morning, I'm not so sure.
I should've known something was askew when I began making meringue mushrooms yesterday and I couldn't find any of my plain pastry tips, and my bag was all dried-up and cracked from spending too much time crammed into the back of the cabinet. (You can tell how often I use my pastry bag.) So in the midst of meringue madness, I hopped on a bike and rode to a restaurant supply store near Oberkampf, which is not all that far from me. Being Paris, of course they had everything one could ever want for pastry-making…except the one thing I desperately needed—of course: a plain pastry tip.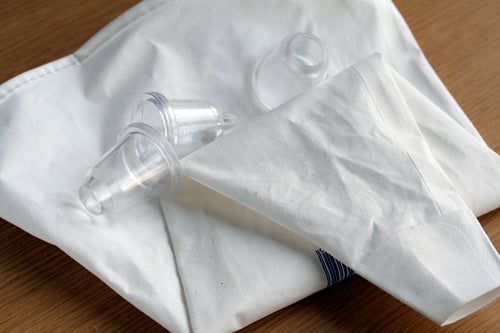 Speeding over to Les Halles, I knew that MORA would have everything I could want, if I was willing to pay the price. And at that point, no price seemed to great. However in retrospect, I do think the equivalent of fifty dollars is a bit excessive for a plastic bag and a couple of plastic tips. In their defense, I did buy an extra tip, a star one, since I knew that someday I'd have another emergency and I should just bite the bullet and get one now while they were pointing right at me.
(Although in the recurring theme of stores having everything you need…except the one thing you're looking for, in the enormous wall of pastry and cookie cutters at probably the best pastry supply store in the world, you'd think they'd have at least one star cookie cutter. I mean, how do they expect anyone to make Zimtsterne around here?)
However I did manage to knock out some quick chocolates with salted candied peanuts and cocoa nibs.
So now I'm back at home, up to my elbows in billows of egg whites, fresh ricotta, sticky candied peel, and of course, plenty of chocolate. And dishes. But I do hope to be done by tomorrow morning, when someone informed me that he'd like blinis to go with the salmon he's curing. I won't mention any names, but his initials are R-o-m-a-i-n. And because I'm such a good person, or not very bright, I said "Oui."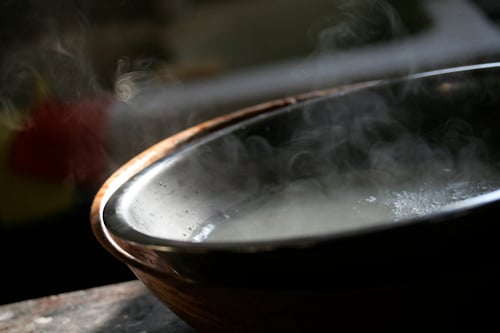 Since there weren't any star cookie cutters, I'm off the hook for making Zimtsterne, for now, and I did manage to knock out a whole bunch of Persimmon Cakes to distribute as gifts.
Except I forgot that I don't have time to deliver them. Merde…
Anyhow, I have a ton of stuff to do to get ready so I'd better get going. I hope whatever you're doing is fun and doesn't involved sink-loads of dishes. (Or a multi-layered, complex cake with various kinds of fillings, frostings, and all sorts of other doo-dads. Plus frying up a couple of hundred blinis, too.)
I taught a few European friends a new word the other night: stay-cation. They didn't quite get it, but that's okay, I think the concept is universal. So if you're home, enjoy time with friends and family, and if you're not, have fun wherever you are. I don't know if I'm "home" or "traveling" here in Paris, but I'm determined to have some fun even if I haven't been able to put a neat definition on my life. As for having fun, though, I think that's going to have to wait until after the festivities when me, and my büche, are safely out of the weeds.
Bonnes Fêtes Everyone!