The Perfect Scoop, new revised & updated edition!
When I wrote The Perfect Scoop, I was excited for the opportunity to be able to write a book on ice cream that included the basics of making ice cream at home, but made sure it had a special emphasis on all the mix-ins and sauces and toppings that go inside, outside, and on top of everyone's favorite dessert. (Including mine.) I had the time of my life doing the book, and after it was released ten years ago, I was surprised – and delighted – at the groundswell of support the book had, year after year.
Initially, the publisher told me it was the fastest approval for a book he'd ever seen in one of their acquisition meetings, where they review proposed titles. I wanted the book to be a guidebook to making ice cream, one that included the basics, with all the accompaniments, from mix-ins to sauces, that go inside, on top, and under those perfect scoops, and they were happy to oblige.
Since then, The Perfect Scoop has become one of the most popular ice cream books in the world.
A decade later, I was just as excited to work on the revision as I was on the original. After all, who can resist a chance to churn up ice cream? Not me.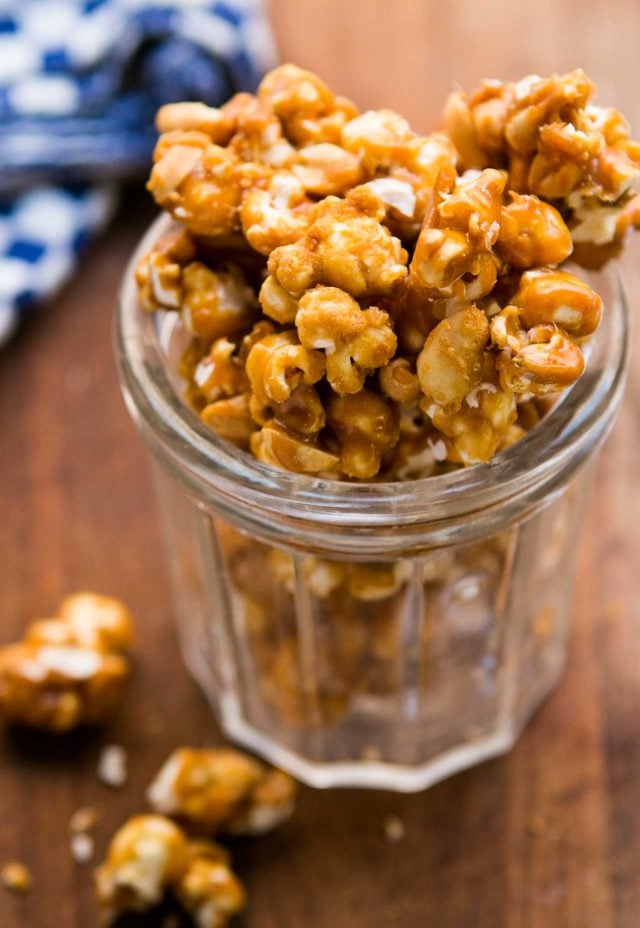 My original copy of The Perfect Scoop was worn out from years of use. But the world of ice cream had changed since it all began. Back then, there weren't artisanal ice cream shops in every major city, and there were just a handful of machines for making ice cream. Now there are dozens of options to choose from.
I kept in my mind how tastes had changed, and certain ingredients were more widely available and wanted to incorporate them into the book with some new recipes. Now it was okay to make ice cream spicy, or add bacon. Multicultural flavors and ingredients are now common items in our pantries. While I'm happy to hone closely to tradition, I was delighted to play around with ingredients that weren't available a decade ago, but are easy to find today.
Frozen cocktails are also now on the radar. Not the blue slushy ones squirted from machines, but ones made like a solid cocktail, with just the right balance of flavor and texture.
Yes, the Mocha Freeze is still in there (page 126), but there's now a Raspberry Frozé (above), Negroni Slush (page 171), and an icy-cool Spritz Sorbet (below).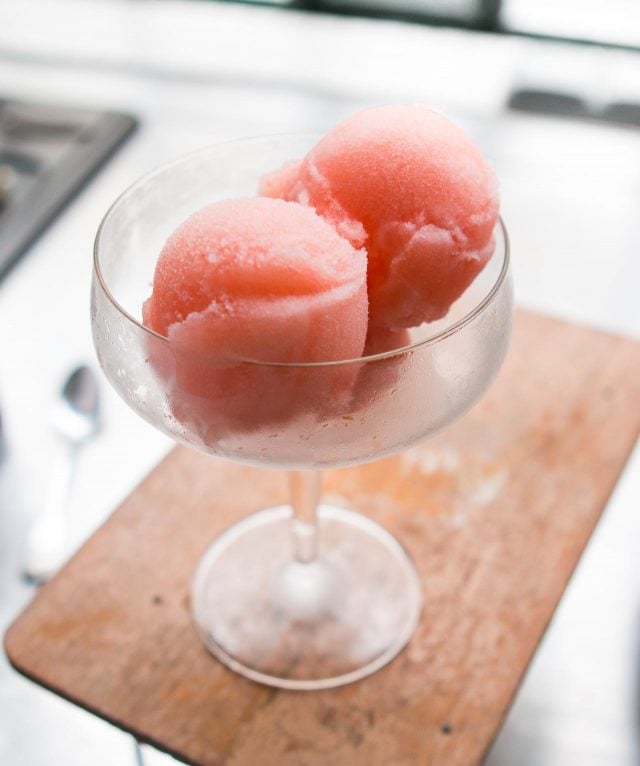 Gimlets have become a favorite around here, too, and the lime and gin-fueled Gimlet Sorbet (below) became our of my favorites in the book!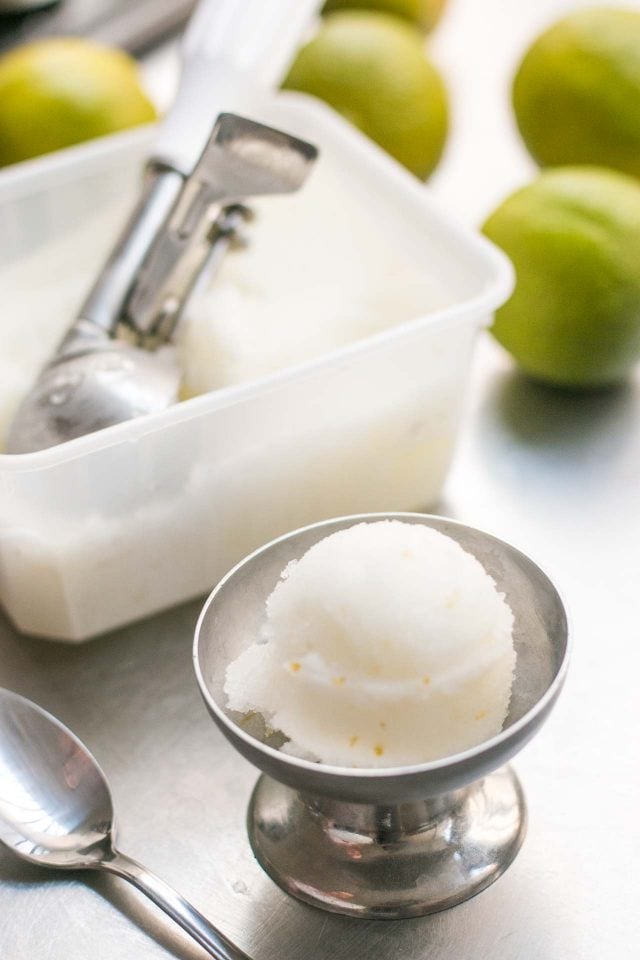 But there's plenty in the book for the whole family. Everyone will craque (as the French say) for Caramel "Crack" Ice Cream; caramel ice cream with an extra-generous amount of toffee crunch folded in, that I'm not apologizing for.
I went on a Prune Armagnac Ice Cream bender, that lasted a few days, testing the recipe every which way, only to realize that the original was still the best.
But there are still plenty of reasons to check out the revised and updated version, especially with summer coming, and you want to be ready for it with a batch of Negroni Slush, ready to go, in your freezer.
A few recipes from the previous edition were retired to make room for the new. I also made some changes and modifications in recipes and techniques as I churned along, adding new stories and headnotes to a number of the recipes, and well as some step-by-step photos to make sure you get perfect scoops in your home.
And finally, the book got a great new look courtesy of designers Ashley Lima and Serena Sigona at Ten Speed Press. (With apologies to them, and my editor Julie Bennett, for having to deal with an OCD cookbook author; I owe you all a few pints of ice cream…or frozen cocktails). And Ed Anderson, who took the photographs for My Paris Kitchen. The pictures in this post were the ones I took while testing and retesting recipes, so when you open the book, The Perfect Scoop, you'll not only find that it sports a more contemporary design, but the pictures are fresh, bright, and stunning. Get your copy today!
The Perfect Scoop is available from Amazon, Barnes & Noble, Indie Bound, as well as at your local independent bookseller. Overseas readers can purchase it from Book Depository, which offers free shipping worldwide.