The Alaska Cocktail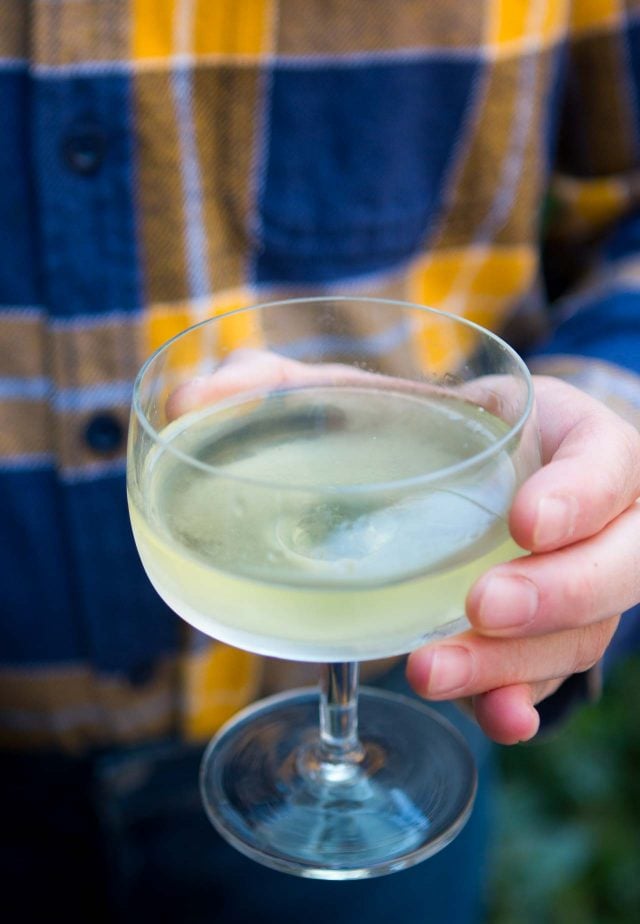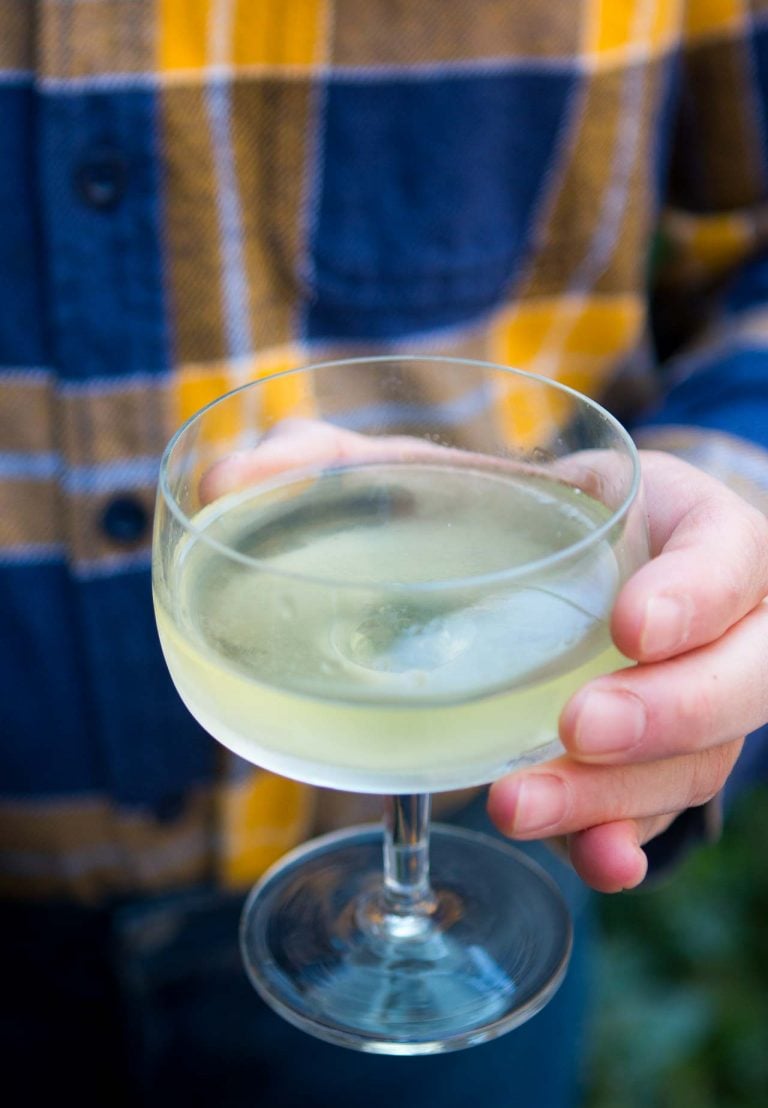 [Note: If you're interested in learning more about Chartreuse, tune into my Instagram Live today, April 24th, at 6pm CET, Noon ET, 9am PT. I'll be joined my Charteuse expert Tim Master and he'll be answering questions and making this cocktail. Because of the split-screen format, this Live session can't be archived for replay – so tune in live (here's how) to watch!]
While green Chartreuse has been around for nearly four hundred years, Yellow Chartreuse is a relative newcomer, introduced in 1840. While it's lower in alcohol than green Chartreuse, it too comes by its color naturally. It's a touch sweeter and milder in taste than green Chartreuse, so it works well in cocktails where a little sweetness would be called for. Rumor has it the yellow color is because saffron is added, as is honey, but no one will reveal or confirm any of the ingredients in Chartreuse. Where Chartreuse jaune shines brightly in the Alaska cocktail, this bracing mix of gin, orange bitters, and yellow Chartreuse.
Because Chartreuse is one of the few liqueurs that evolves in the bottle, whether it's been open or not, the monks starting putting the year of bottling on the back label. (Some say the yellow evolves more elegantly than the green, which a friend who is a Chartreuse expert told me becomes "angrier" as it ages.) One recent change was that they upped the alcohol percentage from 40% back up to 43%, it's original strength, as part of their return to their traditional roots.
I figured it was likely a nod to people using it more in cocktails these days, rather than as a little nip after dinner. But I like it either way!
| | |
| --- | --- |
| The Alaska Cocktail | Print Recipe |
The original recipe is made with Old Tom gin, a slightly sweeter style of gin. But that's not something you may have on hand and the recipe works with any other type of gin, including London Dry. Some like to add an orange or lemon twist. If you do, hold it skin side down over the glass and squeeze it to express some othef citrus oils over the surface of the drink before dropping it in the glass.
3/4
ounce
yellow Chartreuse
1. Add the gin, Chartreuse, and orange bitters to a cocktail mixing glass. Fill two-thirds full with ice and stir briskly until well-chilled, about 15 seconds.
2. Strain into a chilled coupe glass.