A l'Etoile d'Or is Open Again!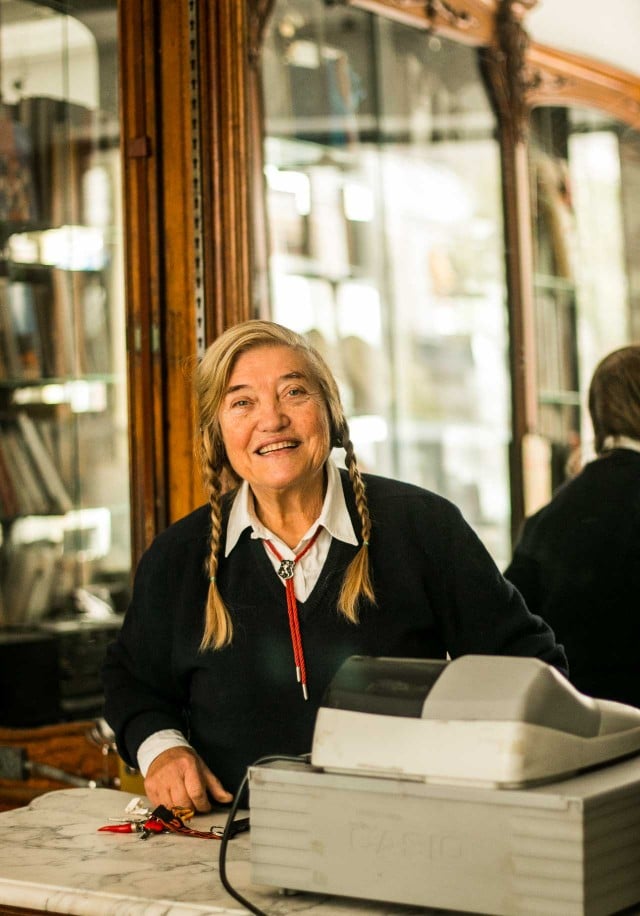 [UPDATE: As of September 2022, after 46 years, Madame Acabo has retired and closed her shop in Paris.]
When a gas explosion that happened in the basement destroyed her shop, many couldn't believe that one of their favorite chocolate shops in Paris was gone, including Denise Acabo herself. I visited her shortly afterward and she was in shock, missing her store – but most of all, missing meeting all the locals and out-of-towners that came in to visit.
I posted an update a few months later from her apartment, where she was keeping busy dealing with the aftermath of the explosion, writing notes, seeing visitors, and dealing with the wreckage. She told me that she wanted to reopen the shop, which she's had for nearly forty years. But seeing the collapsed floors, shattered glass windows, and caved-in walls, I didn't think she would have the courage to have the place rebuilt. The beautiful wood cabinets that were once filled with jars of French candy, the weathered glass shop window filled with vintage curiosities, and the intricately tiled floor seemed irreplaceable. How could it come back?
Well, it's back. The store reopened and Madame Acabo is back, presiding over Bernachon chocolates, Bonnat bars, Mazet pralines, and the other candies and treats that filled the glass jars that were the hallmark of her only-in-Paris shop. Over lunch, she could barely contain how excited she was to have her store back.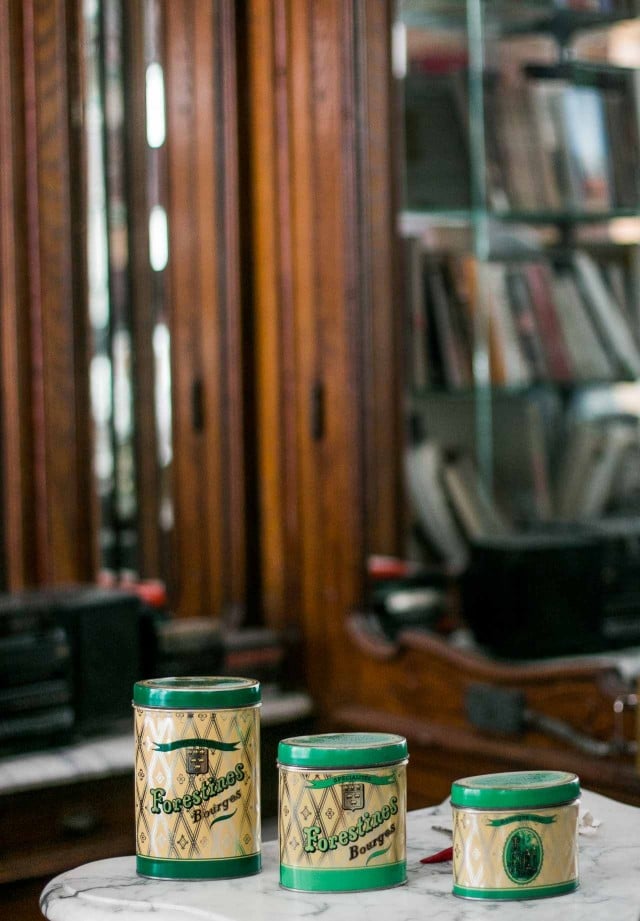 Leading up to the reopening, Denise has been working hard to fill the shelves and jars with all the treats and treasures that she's known for. The wooden table that once held the famed Bernachon bars has been repaired, and stacked again with France's renowned bean-to-bar chocolate bars. And a new luster has been given to the glass and refinished woodwork, bringing back the shine to this Paris treasure.
A l'Etoile d'Or
30, rue Pierre Fontaine (9th)
Tél: 01 48 74 59 55
Métro: Blanche or Pigalle