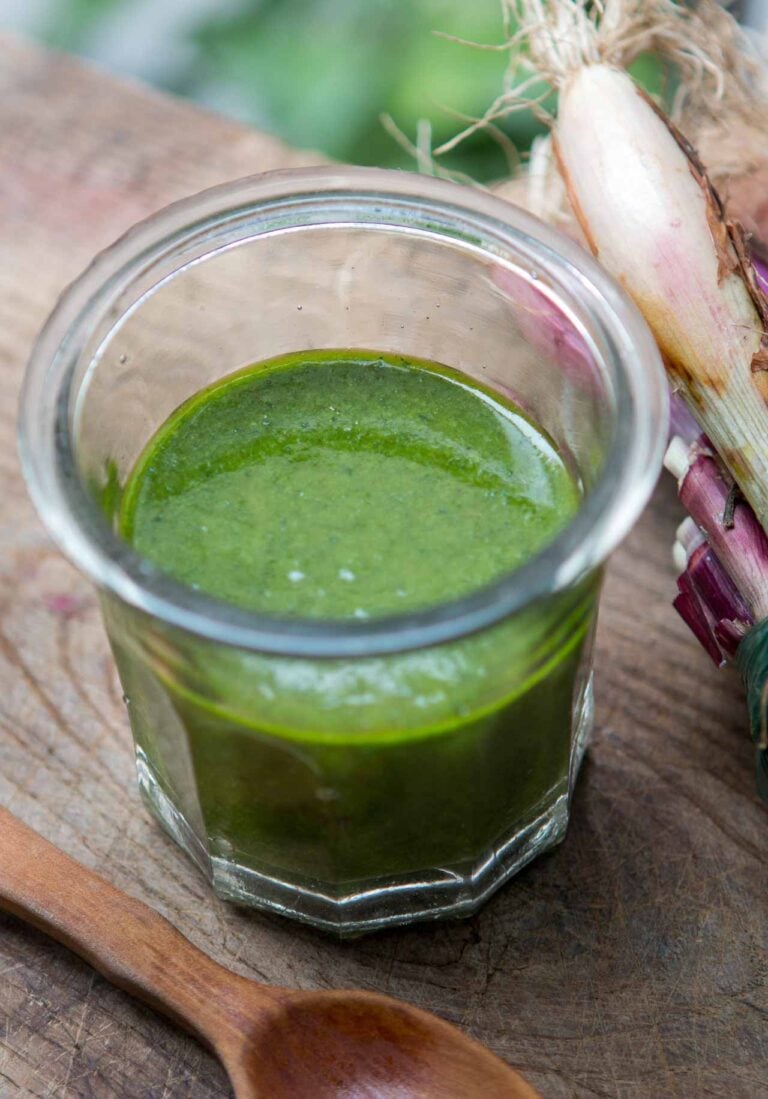 My sauce for the summer is Basil Vinaigrette. Don't get me wrong, I love pesto. But this basil-forward sauce has the punchy flavor of fresh herbs and takes less than a minute to blend together. And unlike its thicker cousin, this vinaigrette can be drizzled over everything, from fresh tomatoes and shelling beans, to risotto or roasted potatoes, and even fresh cheese, like mozzarella or creamy burrata.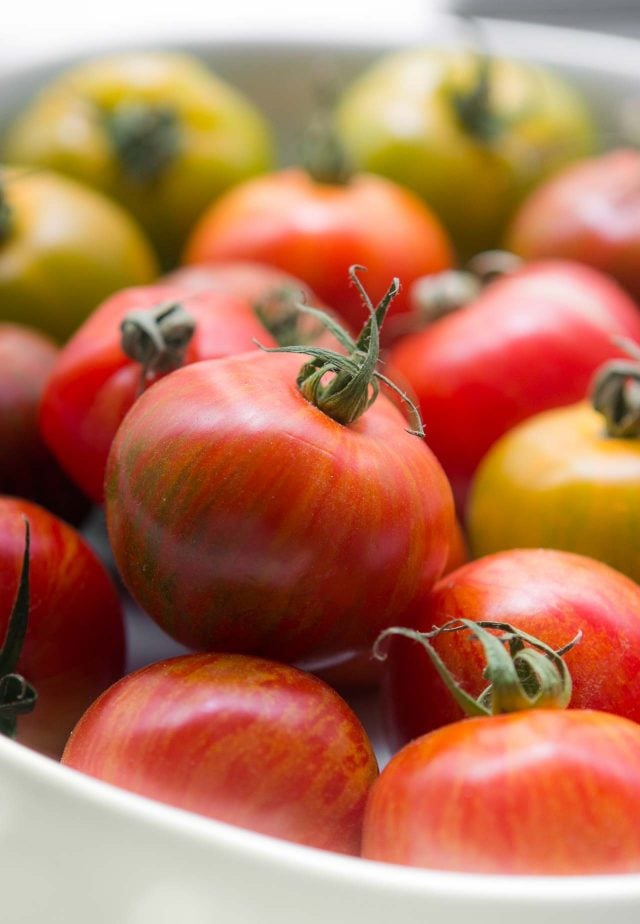 As soon as I see them, I start hoarding bunches of basil and fresh tomatoes at the market, never letting my supply run low. And keeping a container of this vinaigrette on hand means I can have lunch or dinner on the table quickly. But it also is a great sauce to bring along on a picnic, which we did the other night, enjoying the tranquility of Paris while most of the city clears out until the end of summer. (Although the next-door neighbors, who had a wild party that lasted until 4:30am, didn't get the memo that they were supposed to leave. Romain reminded them the next morning…in no uncertain terms.)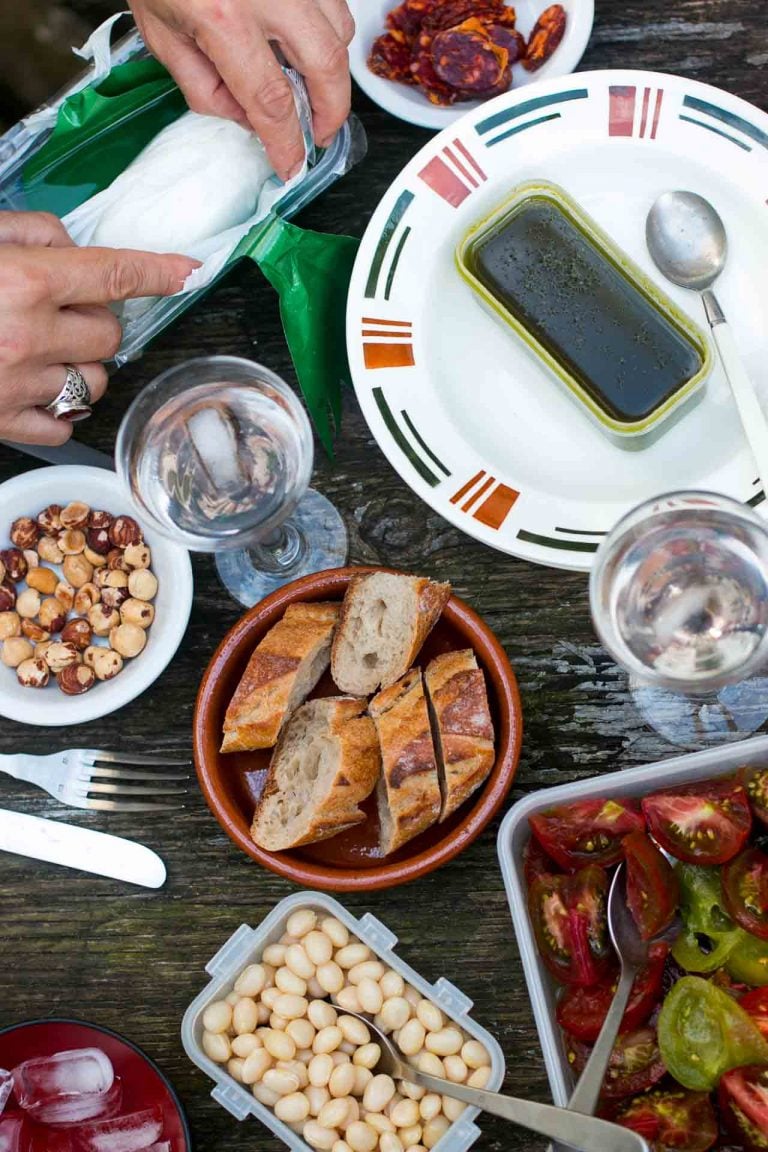 I also am a big fan of fresh shelling beans, which come in pods and need to be shucked. It's a bit of a task, but the rewards are well worth it.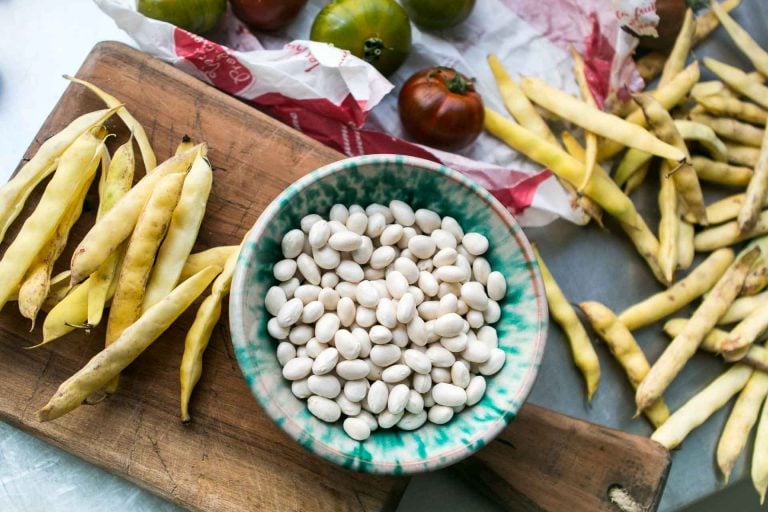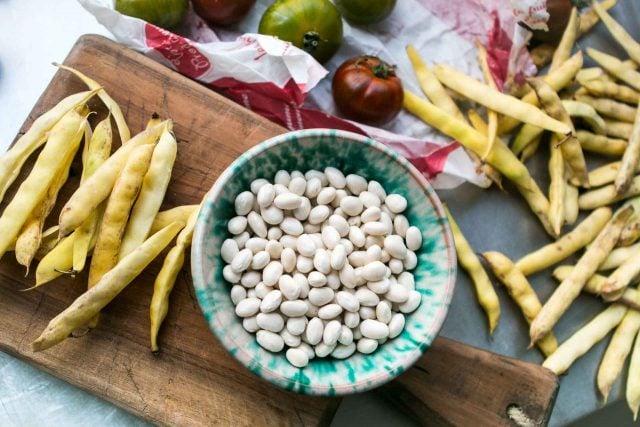 For our picnic, I packed some sliced tomatoes and cooked shelling beans, and picked up a package of burrata cheese at the fromagerie, and served those with spoonfuls of the basil vinaigrette over the top.
I think there's just a few weeks left for fresh basil, so I'm going to try to make this sauce as much as possible until it runs out. But I know when it's gone, next summer, I'll have the perfect sauce recipe ready to go that I can make in minutes.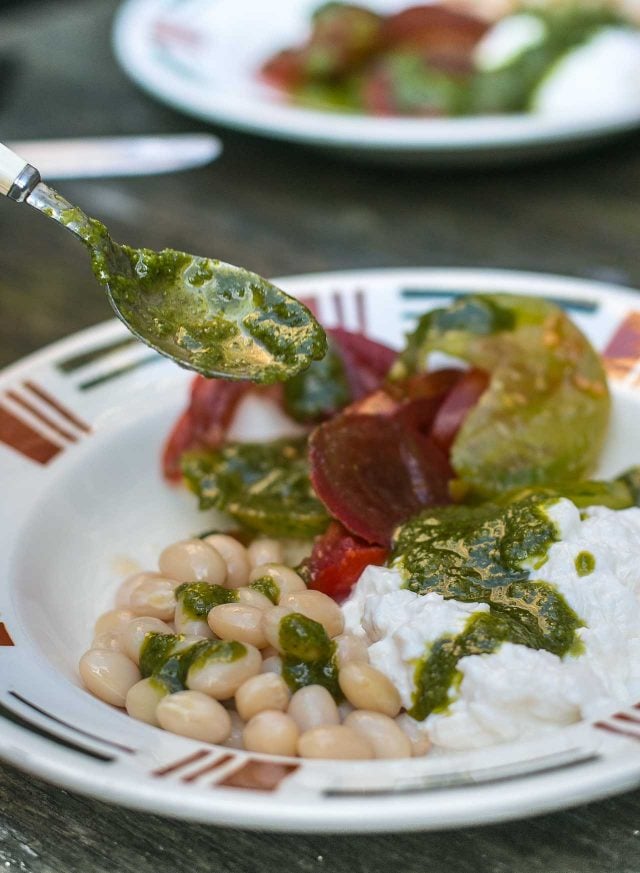 Basil Vinaigrette
This especially lively vinaigrette is perfect with tomatoes, but also could go with a variety of other things – spooned over burrata, fresh mozzarella, or feta cheese. It could also accompany grilled vegetables, fish, pork, shrimp, or chicken, or you could spoon a little over
white bean dip
or
labneh
just before serving. Toss it with pasta? Why not? If you want to include fresh shelling beans with your tomatoes and burrata, as I did, they are easy to prepare. Shuck the beans and bring a pot of lightly salted water to a boil. Add the beans and cook at a low boil for 20 to 25 minutes, until the beans are tender. Drain well, the toss in bowl with a generous pour of olive oil – enough so they are well-covered, and season with salt. You can add chopped basil to them if you wish, although the sauce provides plenty of basil flavor.
1/2

cup (125ml)

extra-virgin olive oil

1 1/2

tablespoons

red or white wine vinegar

1

tablespoon

water

1

small shallot (25g) peeled and sliced

1

teaspoon

Dijon mustard

3/4

teaspoon

kosher or flaky sea salt

2

cups (25g)

loosely packed fresh basil leaves
Put the olive oil, vinegar, water, shallot, mustard, and salt in a blender. Coarsely chop the basil leaves and immediately put them in the blender.

Cover the blender and mix on high-speed for 15 to 30 seconds until the vinaigrette is smooth. If the sauce is too thick for your liking, add a little more water or olive oil to thin it out.
Notes
Serving and storage: The basil vinaigrette can be used right away or will keep for a week in the refrigerator. It's best served at room temperature.