Summer Fruit Tart with Almond Cream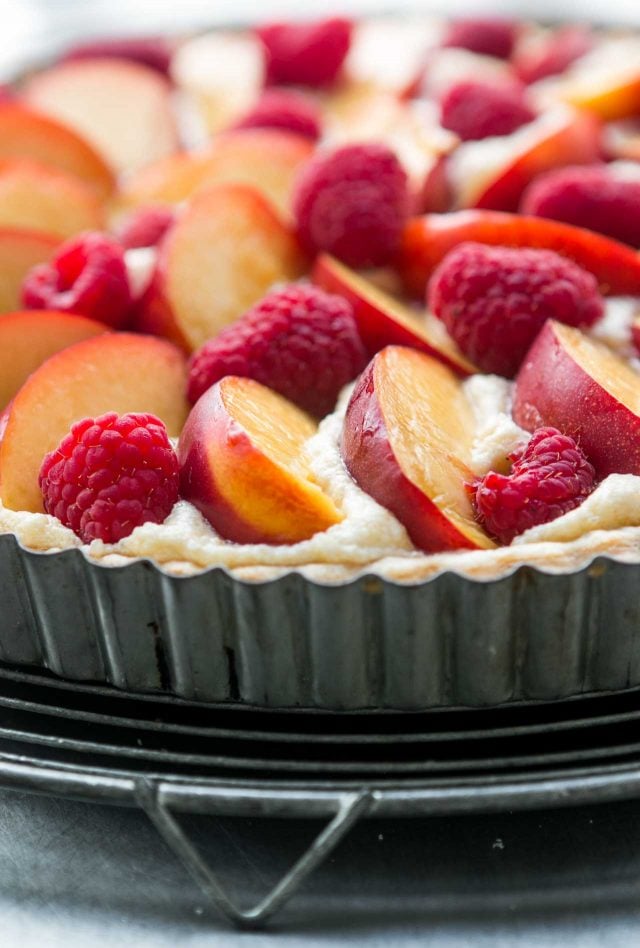 This is one of the simplest fruit tarts to make. Juicy fruits are embedded in a rich almond frangipane, making it easy to slice, and it keeps well, too. So now that we've got that out of the way, let's talk about nectarines.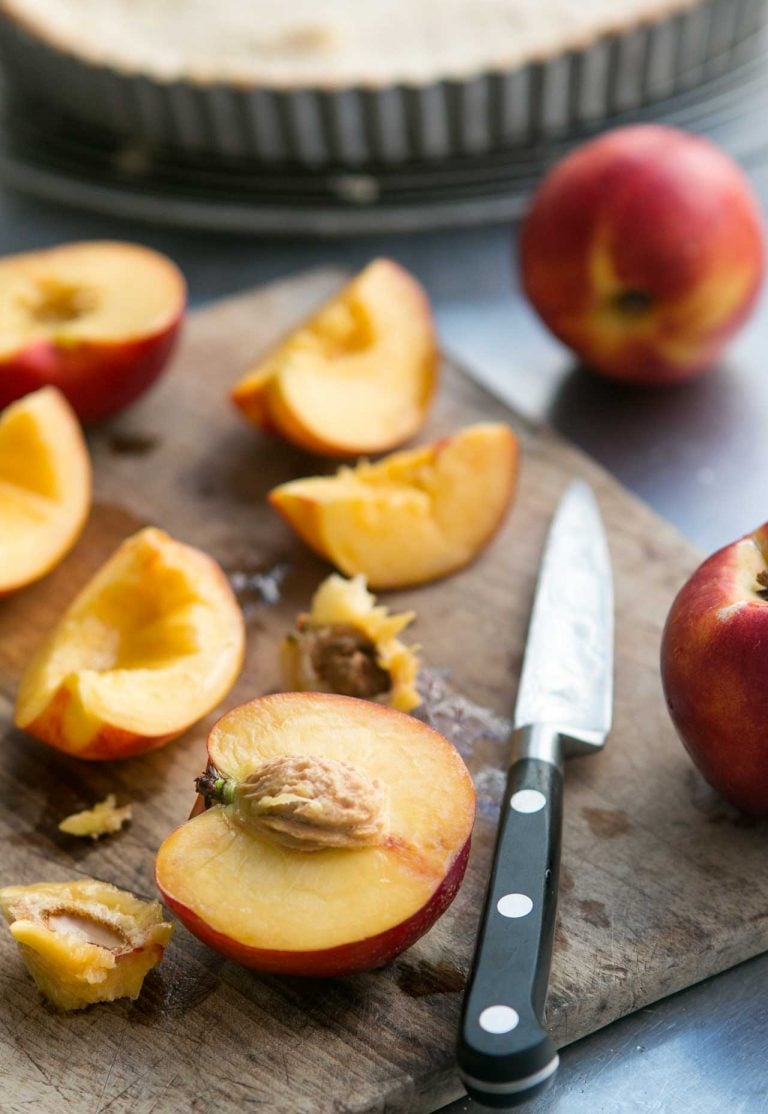 Peaches get a lot of press. Yes, they're juicy and yes they're sweet. But honestly, I prefer the more assertive flavor of nectarines, with their slightly tooth-resistant skin, just enough to provide contrast to the juicy flesh, but not enough to make them necessary to peel. Yay for that as well.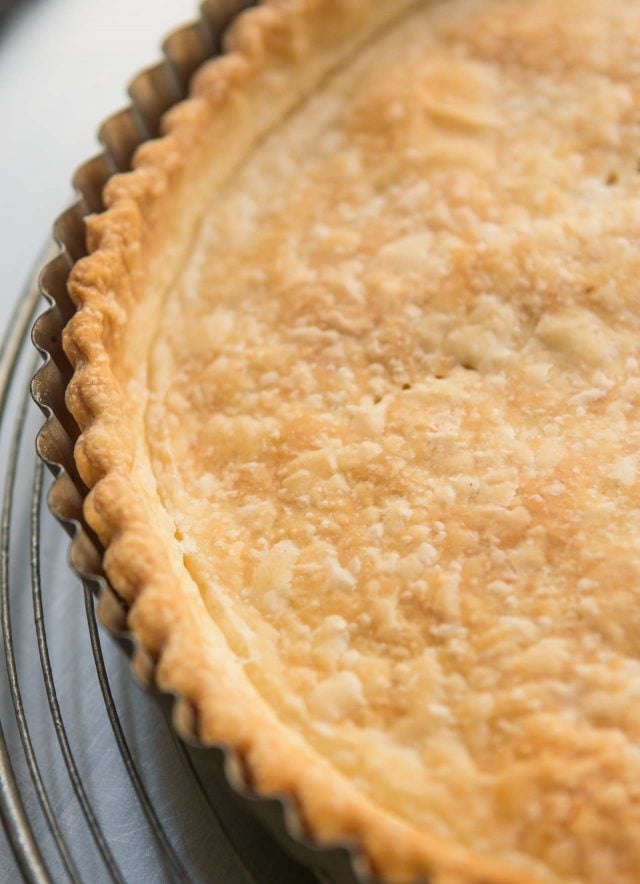 But that's about all I'm going to add because one of my fingers is in a splint for a while, which makes typing a bit of a challenge. Actually, it's fine…unless I have to type something on the left side of my keyboard. Then everything looks like the cat walked across my keyboard, which I could blame if I had a cat.
I guess I was lucky that it happened in the doctor's office, which surprised both her and me. (I think I'm probably the only person in French medical history to have injured himself stepping out of his trousers.) I'm also surprised how important my middle finger is, although usually it's the one on my right hand that gets more use. So am happy that one still works just fine.
Fortunately this tart requires little explanation. A crisp, buttery crust spread with flavorful almond cream then topped with summer fruits. In this case, the sweet tanginess of nectarines pairs well with plump raspberries, which bake up into the perfect wedge. But you're welcome to use another favorite fruit. I'm made some suggestions before the recipe, which luckily I typed before my left finger went out of commission, because I didn't want you to have to wait a few weeks until its straightened back out, literally.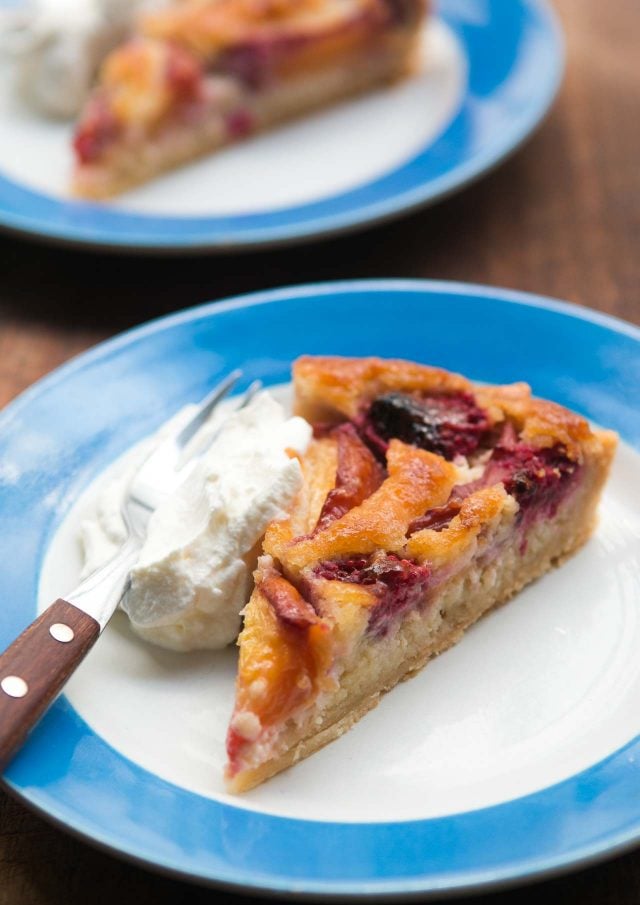 Related Recipes and Posts
Baking Ingredients and Substitutions