Faux Gras: Vegetarian Foie Gras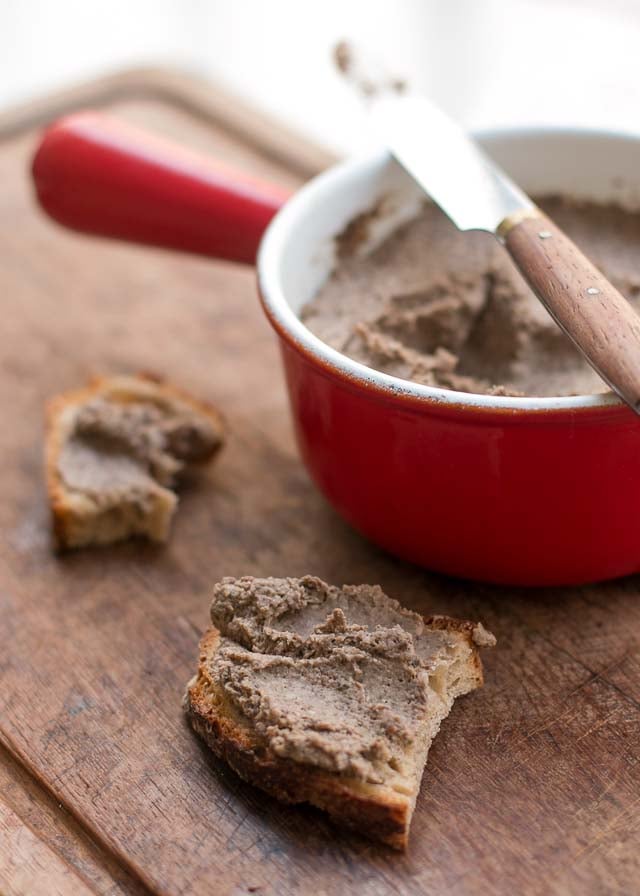 People often think of Paris as a museum stuck in the past. Sure, one of the things we all love about Paris is the old charm that persists in the architecture, the culture, the cuisine, and in some cases, the way of thinking. (The recent taxi versus Uber battle irked a few French tech entrepreneurs as they felt it presented an image of France as a place unwelcome to new business ideas, or change.) But it's hard to stop new ideas, especially when they become widely adopted, as the next generation comes along with different ideas and expectations. 
Like everywhere, and like it or not, France is being updated in several ways. One that surprises outsiders is that no longer are lunches a three-hour affair with multiple bottles of wine. (Unfortunately!) Instead, lunch might be a sandwich on the fly – perhaps a jambon-beurre (baguette sandwich), or a stop at a food truck for a Bánh mì (Vietnamese sandwich), or even a burger and frites. Change doesn't happen fast in France, or without controversy, but when a new food trend does catch on, it tends to get fiercely embraced – for better or worse. And végétarianism is becoming more popular, despite some opposition.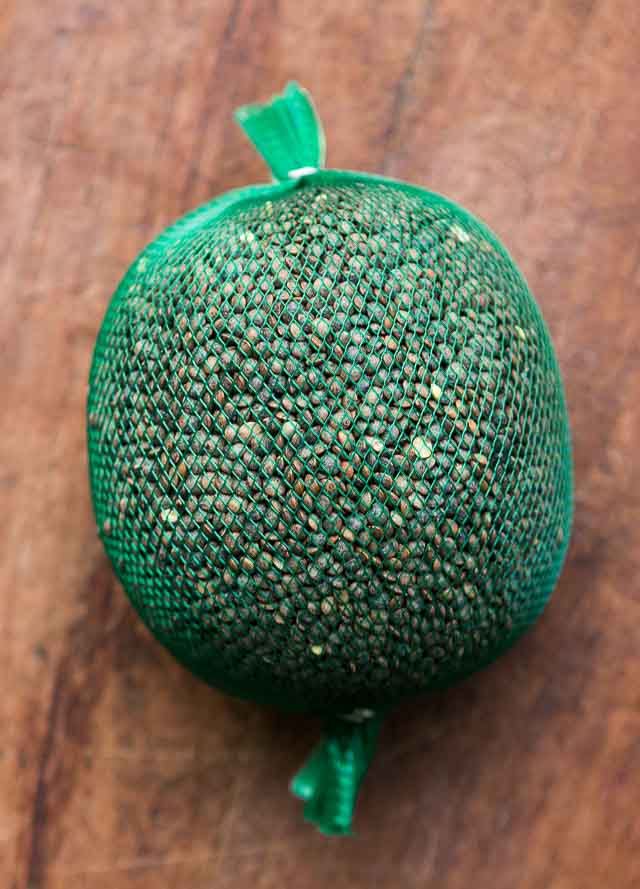 Dietary habits are evolving in France, as they are in the rest of the world. And a number of people, especially twenty and thirty-somethings, are experimenting with things like quinoa, raw foods, chia seeds, and kale.
True, the movement is not as widespread as it is elsewhere, and some of it is more for novelty sake rather than for health reasons. (There is a juice bar near me where young people routinely sip their healthy, cold-pressed juice and when done, go out and light up a cigarette.) But we all have to start somewhere, right? And a friend who works for a French government agricultural association insists that food (and smoking) habits will continue to evolve and change.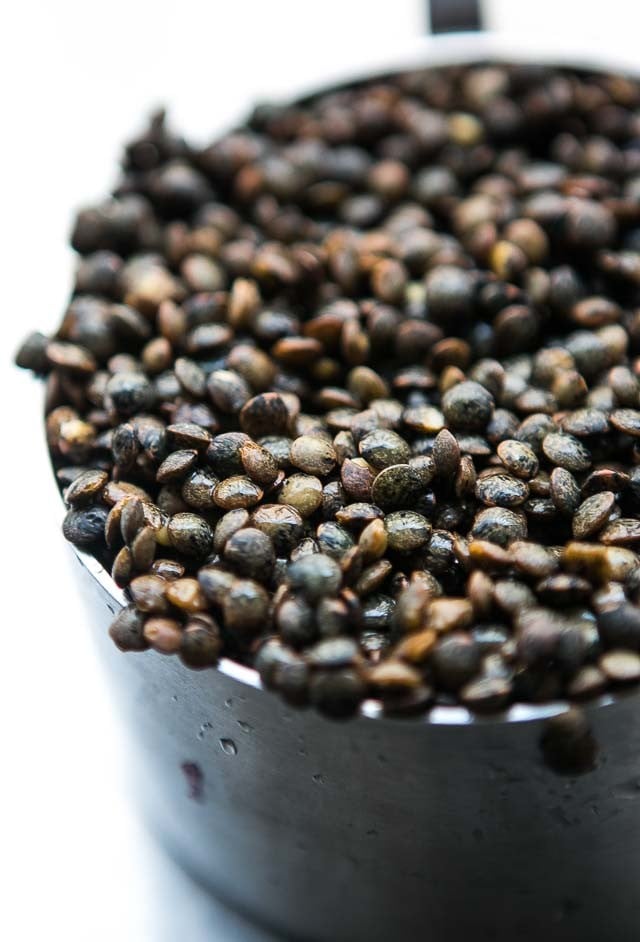 You're no longer ostracized in Paris for being vegetarian or even vegan. And many of the hip cafes and sandwich/salad shops that have sprung up in the past few years – notably in the 10th, 11th and 12th – have vegetarian options presented daily on their menus. You won't find meals like you would at, say, Greens in San Francisco, Dirt Candy in New York, or Ottolenghi, in London. But vegetarian options exist a lot more than they used to. (Although some friends from California went to a vegetarian restaurant in Paris and when asked, the next day told me it was okay, but it was odd that there were no vegetables on the menu.) So the field is wide-open for someone wanting to open a restaurant serving a plant-based menu – which, yes, offers vegetables, too.
Just like the way we eat in America has been influenced strongly by France, via Julia Child and Alice Waters, foreigners are influencing the food culture in France. Australians are opening coffee houses, British cooks are recasting farm-to-table fare with local French ingredients, and Parisians are lining up for Texas-style barbecue (with a French pit boss, who learned his craft in Texas) while the Parisian bistro is being reinvented at places like Frenchie, Le Bon Georges, and Chameleon where the owners have reinvigorated French cuisine, focusing on freshness and well-sourced ingredients, which were in danger of being lost.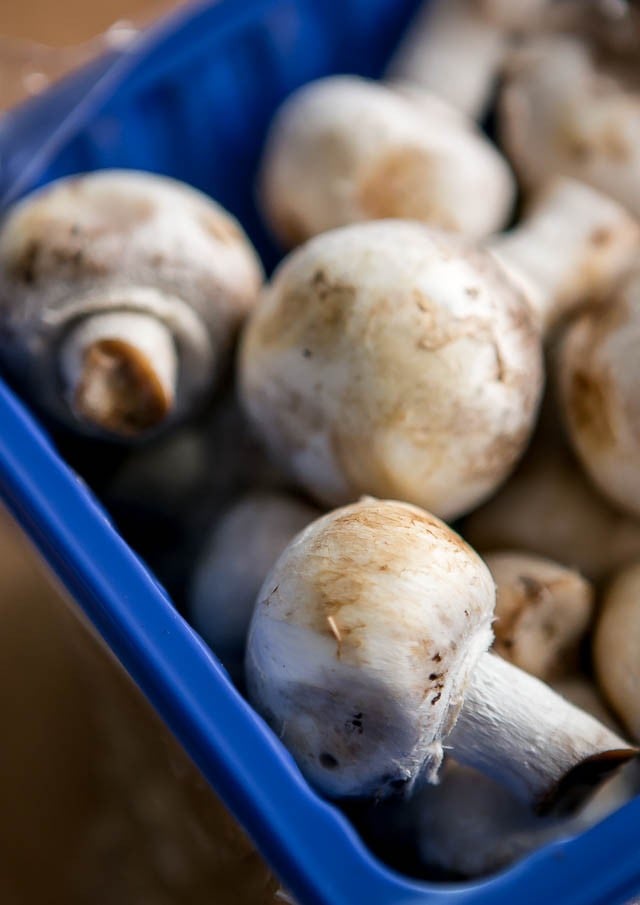 Foie gras has been a part of the French culinary heritage for hundreds of years, a tradition started thousands of years ago in Egypt before being adapted by the French. But you don't have to be vegetarian to know that it's controversial; even in France there are people who are against eating it. If You are going to eat foie gras, it's best to know the source. Much is from Eastern Europe, or from large factory-like facilities, and those are certainly best avoided. But some want to avoid it entirely and it's nice to have an alternative, especially one that's just as delicious.
This plant-based version is from Très Green, Très Clean, Très Chic by Rebecca Leffler, a healthy lifestyle book that offers an array of salads, soups, smoothies, and other "green" treats inspired by France, with some wellness tips and even some yoga poses to do in between meals. One of my favorite foodstuffs in France are the French green lentils, and I always keep some on hand. These came from my local grocery store and they're just everyday lentils, not the fancy lentilles de Puy, which are great for salads, but come at a premium price (even more so, outside of France), so are best reserved for lentil salads and more straightforward preparations.
Interestingly, regular button mushrooms are called champignons de Paris in France. Most are no longer grown in Paris, or under Paris, but they're still called that today. And they provide an earthy note to this spreadable pâté, seasoned with fresh herbs and a splash of Cognac.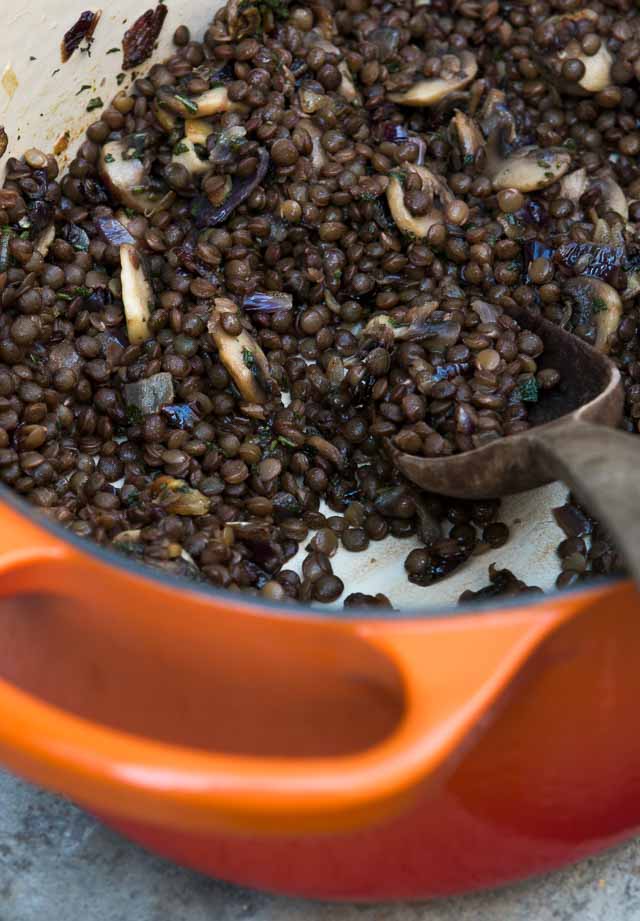 I brought this spread to a little apéro hour get-together at a neighbor's place, a techie who is developing 3D technology for video. And after a few glasses of rosé, and some of this Faux gras, we tried on some special eyeglasses embedded in a box-like headset that he was working on, and went through a spin in outer space. It was pretty wild.
If you're tasting faux gras for the first time, and are familiar with its non-vegetarian counterpart, you might think you're having an other-worldly experience, too, and everyone that tasted it remarked on how good it was and how much it tasted like foie gras, in spite of the fact that there isn't a whiff of meat in it.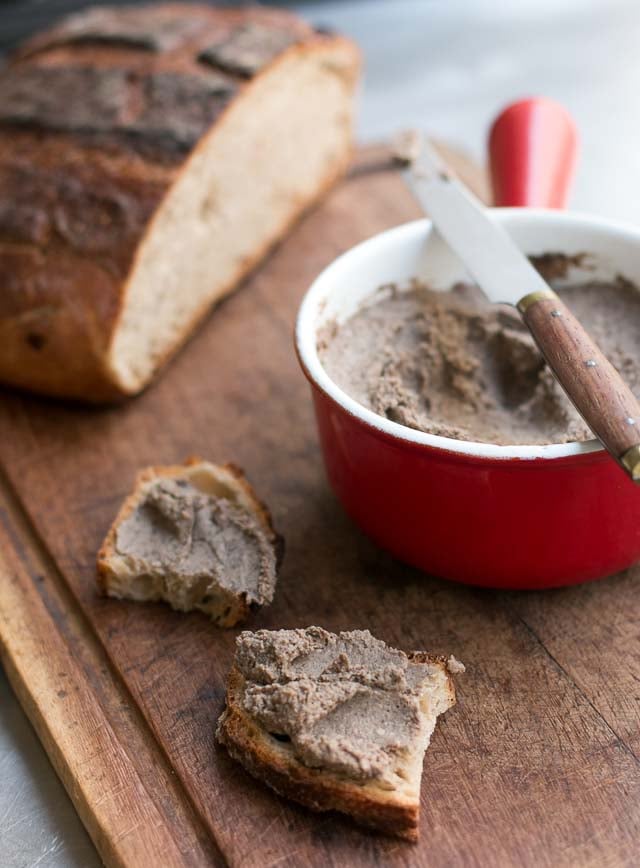 So matter what planet you're on, what country you're in, or what your food proclivities are, I think you'll like this spread. Although I didn't serve it this time, a bit of sharp-sweet shallot marmalade would make an excellent accompaniment, as would some icy glasses of rosé or even some kale juice alongside, however you want to update it.
Faux Gras
Adapted from
Très Green, Très Clean, Très Chic
by Rebecca Leffler Lentils double in volume when cooked, so 1 cup (160g) of dried lentils will yield close to the correct amount. They usually take about 20 to 30 minutes to cook until soft, but check the directions on the package for specific guidelines. If avoiding gluten, use tamari instead of soy sauce. For a vegan version, replace the butter with the same quantity of olive oil, for a total of 1/4 cup (60ml) of olive oil. The cognac or brandy is optional, but it does give the faux gras a little je ne sais quoi.
12

medium-sized (100g, about 1 cup) button mushrooms

2

tablespoons

olive oil

2

tablespoons

butter

,

salted or unsalted

1

small onion

,

peeled and diced

2

cloves

garlic

,

peeled and minced

2

cups (400g)

cooked green lentils

1

cup (140g)

toasted walnuts or pecans

2

tablespoons

freshly squeezed lemon juice

1

tablespoon

soy sauce or tamari

2

teaspoons

minced fresh rosemary

2

teaspoons

fresh thyme

,

minced

2

tablespoons

fresh sage or flat leaf parsley

optional: 2

teaspoons

Cognac or brandy

1

teaspoon

brown sugar

1/8

teaspoon

cayenne pepper

salt and freshly ground black pepper
Wipe the mushrooms clean. Slice off a bit of the stem end (the funky parts) and slice them. Heat the olive oil and butter in a skillet or wide saucepan. Add the onions and garlic, and cook, stirring frequently, until the onions become translucent, 5 to 6 minutes. Add the mushrooms and cook, stirring occasionally, until they're soft and cooked through, another 5 to 8 minutes. Remove from heat.

In a food processor, combine the cooked lentils, nuts, lemon juice, soy sauce, rosemary, thyme, sage or parsley, Cognac (if using), brown sugar, and cayenne. Scrape in the cooked mushroom mixture and process until completely smooth. Taste, and add salt, pepper, and additional cognac, soy sauce, or lemon juice, if it needs balancing.

Scrape the pâté into a small serving bowl and refrigerate for a few hours, until firm.
Notes
Serving: Serve the pâté with crackers, hearty bread, or small toasts. A nice accompaniment is shallot marmalade or just a few pickles alongside. Storage: The spread will keep for 4 days in the refrigerator. It can frozen for up to two months, well-wrapped.