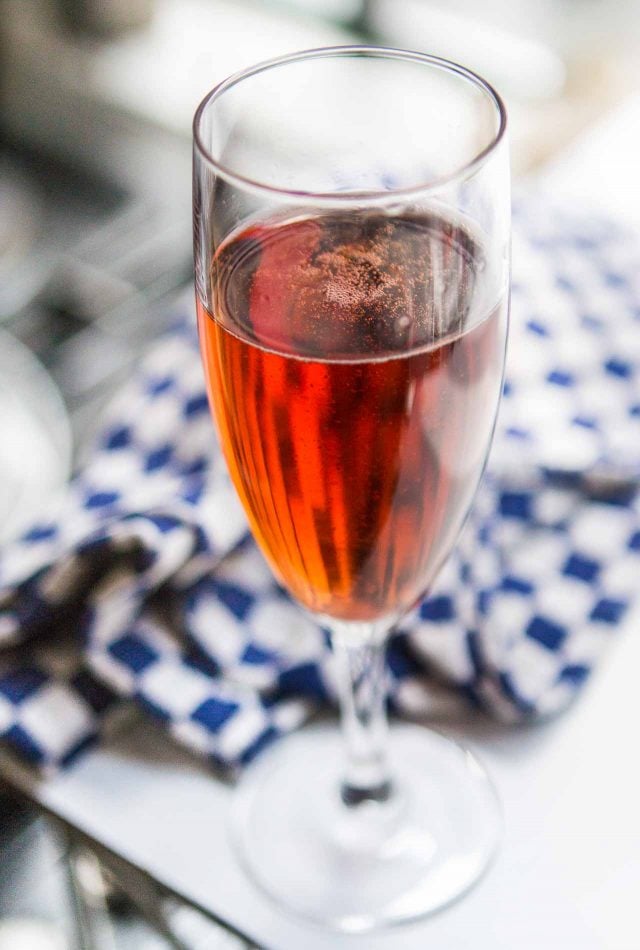 Almost everyone knows what a Kir Royal is; a flute of crème de cassis (blackcurrant liqueur) and Champagne or sparkling wine.
But in Normandy and Brittany, the drink takes a decidedly regional turn, and becomes a Kir Normandy if made with Calvados (apple brandy), or Kir Breton, if made with Breton apple brandy, known as Lambig.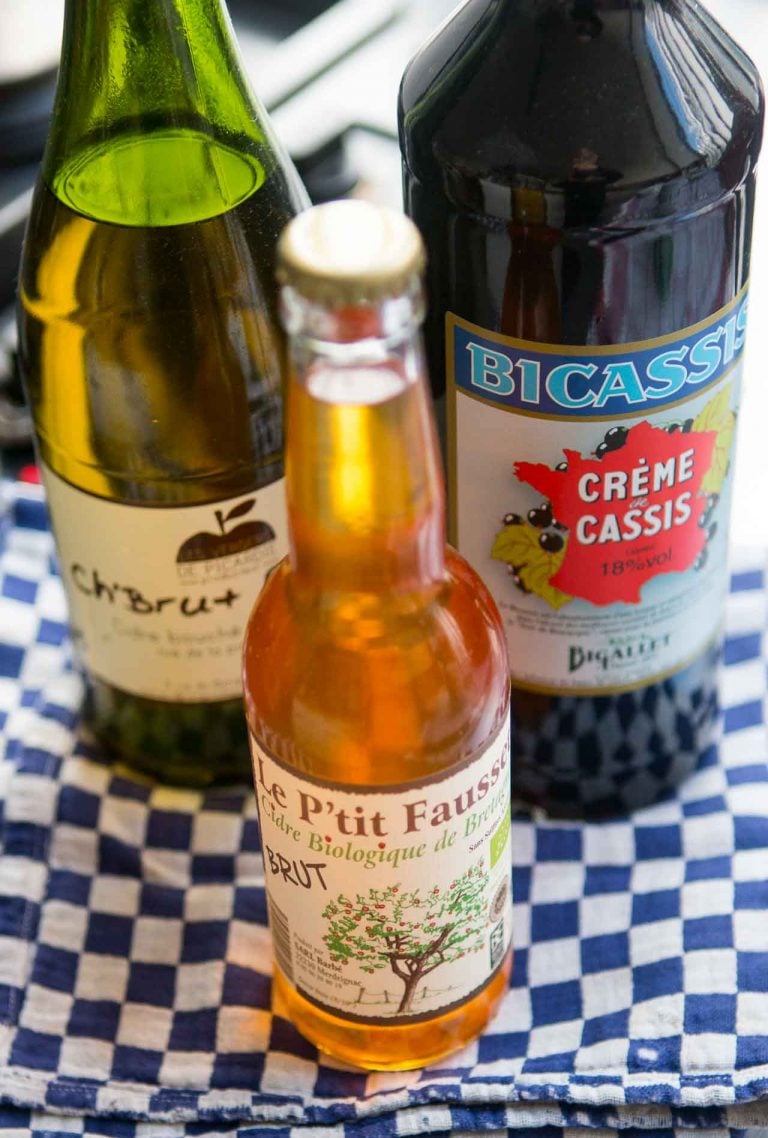 Rather than put them up against each other in a "Who wore it best?" face-off, I'd say we're all better off appreciating their, and our, differences.
French and domestic apple cider has had a bit of a revival around the world. I've seen it in American supermarkets and at cider bars elsewhere, served in bottles and on tap. And the all-American sparking cider stalwart, Martinelli's, has been around forever. It's non-alcoholic and somewhat sweeter but could be used if you want a lower-key apéritif.
Apple cider is easily available in France (where there's also a version just for kids, called Champomy, that comes in a bottle that looks like champagne) and if you're in Paris, La Cidrerie has a spectacular selection of ciders from various regions in France, Europe, Switzerland, and the UK. I often pick up a bottle at the outdoor market; there's usually an apple vendor there who has cider, too.
The Kir Normand is a lovely take on the traditional Kir Royal, and while the pictures I originally took of this apéritif disappeared on my memory card (which clearly didn't live up to its name), it gave me a chance to make another one, which I was more than happy to do.
Kir Normand
Calvados
is the famed apple brandy from Normandy. The equivalent in Brittany is
Lambig
. If you can't find either, you could use cognac, Armagnac, Applejack, or another brandy. Of course, you'd have to change the name of it...especially if you were serving it to someone from Normandy or Brittany! Versions do vary and I've seen some recipes without the brandy and others that use creme de peche (peach) or creme de mure (blackberry) in place of the creme de cassis.
2

teaspoons

creme de cassis

,

(blackcurrant liqueur)

2

teaspoons

Calvados

,

or another brandy (see headnote)

4

ounces (1/2 cup/125ml)

sparkling hard apple cider

,

chilled
Pour the creme de cassis and Calvados into a champagne flute or tall wine glass.