We seem to be going though an age of competitions and it's interesting for me to see so much fascination with being a chef, and people acting out on television what goes on (or they perceive goes on) in restaurant kitchens. I spent most of my life behind the stoves and let me tell you, it's often not pretty and I would not want anyone following me around with a camera while I cooked. (Which is why this blog doesn't include a webcam.)
I'm not sure how this fascination with being a chef came to be as it's really 'grunt' work and there's nothing at all glamorous about it; no matter how many tattoos you have or how much you swear at underlings, there's still a ton of work involved and no way you're going to get through it by the end of your shift. Sure, I had a great time cooking with friends and co-workers (well, most of them…), but the grueling hours and the physical labor involved is one of the main reasons that I'm permanently damaged, both physically and psychologically.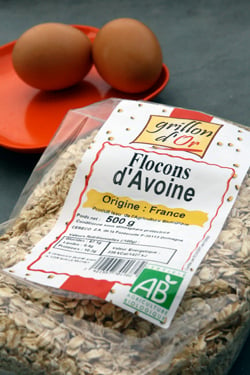 Thankfully I was part of that elite group of people in the professional cooking world: The bakers and pastry chefs. Unlike the line cooks, who were whooping it up and play with fire, we disciplined souls were in the back of the kitchen, dusting doughs with flour, rolling out cookies, melting chocolate, and creaming buttery cake batters. But a regular chef once said to me—"Why are all you pastry chefs so weird?"
Because what he didn't understand was the special position that bakers and pastry chefs have in the restaurant world. Yes, we are weird special because we make the birthday cakes for the staff, we send out extra treats to customers when the meal had some glitches (ie: someone else screwed up), we bandage up new busboys who cut themselves with the very sharp bread knives, and most of all, we listen to everyone in the restaurant, waiters and cooks, stopping by and telling us all their problems.
Hence we all share a global bond and we can walk into any professional kitchen around the world, swap our secret handshake, and be instantly accepted as part of the worldwide fraternity of bakers.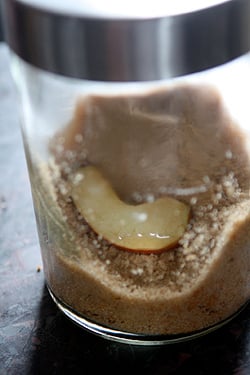 Having been a baker most of my life, our network of bakers is a pretty close-knit group and I personally don't know anyone who are competitive. Maybe I've been sheltered but the whole idea of baking invites sharing since no one bakes a cake or a batch of cookies all for themselves. And whenever I have a question or problem about baking, I have vast network of fellow bakers that I can turn to.
To expand that network, when I go to a new city, I love trying out small bakeries and meeting new bakers. (Although after I've exposed the fact that we have a secret handshake, we might have to change our secret signal.) People often point me toward bakeries that are fancy and extravagant, but I'm happy to go to places like Baked, Babycakes, and Citizen Cake, that bake up treats like I want to eat, not fussy showstoppers.
One bakery I haven't been to is Flour in Boston, owned by Joanne Chang. But I've been reading through her first book, Flour, and the recipe that caught my eye was Oatmeal Raisin Cookies.
These Oatmeal Raisin Cookies, Joanne says, are "…as basic as it gets" and I'd have to agree. Don't expect any curveballs or modern twists, and I'm fine with that. And when I went out to the French countryside recently, before the weather got too brisk and ferocious out there, I baked up a batch of these wholesome cookies and brought them along.
Even though she's not part of our secret society, my friend Diane gave me this wonderfully spicy cinnamon from Vietnam that I used in these cookies, so probably I should to make her an honorary member, or at least our mascot.
And speaking of secrets, I did add one special touch to these cookies; about midway through cooking, when I rotate the baking sheet, I take a spatula and tap the tops of each cookie down to flatten it. That compacts the insides a bit and makes the cookies less-airy and more chewy, just the way I like my Oatmeal Cookies.
So after a pleasant lunch in the outdoors of grilled lotte (monkfish) and a salad of fresh shelling beans with avocados, tomatoes, and savory, (and the obligatory cheese course, bien sûr), I poured us cups of strong, very dark coffee and set out a tray of these cookies.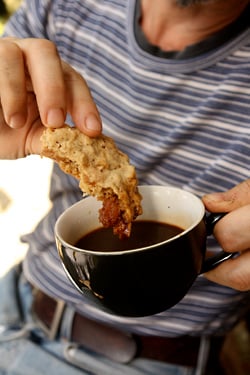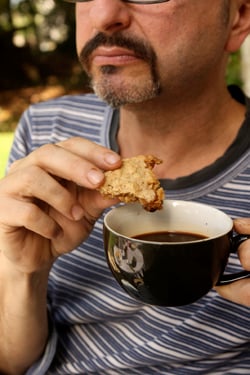 The French aren't known for chomping down on monster sized cookies like we Americans, and French cookies are generally dainty circles of crisp sablés or similar, bite-sized disks. These are big, soft cookies and perhaps the cookies in France are firm because the French are 'dunkers'. Being French and being a dunker, (and being a contrarian), Romain dipped his soft Oatmeal Cookie into his cup of hot coffee and said, "This is the perfect way to eat these cookies."
Not being a dunker (but being a skeptic, which makes me a little French), I wasn't so sure. But when I did give the oversized cookie a dip, it transformed the whole cookie into something entirely different and the coffee somehow highlighted the butterscotch-like flavors of oats enveloped in a buttery-sweet dough. So I guess I have more to learn from the French than I thought.
Being someone whose mind is always thinking about his next batch of cookies, next time I make them to bring out to the country, I'm going to swap out dried sour cherries or cranberries for the raisins, and add a generous handful, about a heaping cupful, of white chocolate chips.
But that might have to wait until the spring. In the meantime, I gotta work on figuring out a new secret handshake now that I've blown it for all of us bakers out there.
Oatmeal Raisin Cookies
Adapted from
Flour
by Joanne Chang Because we all like to share, I thought I'd share a baking tip. Some of you probably know this, but if your brown sugar clumps up into a hard mass that is impossible to measure, slip an apple slice in the container and let it sit for a few hours. Like magic, when you go to scoop of the brown sugar, you'll find it light and fluffy again. Be sure to really beat the butter and sugar together in the stand mixer. (If you don't have a mixer, Joanne says you can beat it by hand for ten minutes instead.) She is emphatic about using fresh spices and I agree. I did dial up the cinnamon a little since I like a bit of punch to my oatmeal cookies, and if you want to swap out the raisins for another dried fruit, cranberries, sour cherries, or diced apricots could certain stand-in nicely.
1

cup (225g)

unsalted butter

,

at room temperature

2/3

cup (150g)

granulated sugar

1

cup (200g)

packed light brown sugar

2

large eggs

,

at room temperature

1 3/4

cup (245g)

flour

1

teaspoon

baking soda

1

teaspoon

sea salt

1/4

teaspoon

freshly grated nutmeg

1

teaspoon

ground cinnamon

1 3/4

cup (175g)

old –fashioned rolled oats

,

(not instant or quick-cooking)

1 1/2

cups (240g)

raisins
In the bowl of a stand mixer, beat the butter and sugars until very light and fluffy, about 5 minutes.

Meanwhile in a separate bowl, whisk together the flour, baking soda, salt, nutmeg, and cinnamon, making sure there are no lumps of baking soda. Stir in the oats and raisins.

Add the eggs, one at a time, and beat until thoroughly combined. On low speed, or by hand, gradually add the flour and oat mixture to the creamed butter, mixing until completely incorporated.

Chill the batter a few hours or overnight, covered. (This step is optional, although recommended by the author.)

To bake the cookies, preheat the oven to 350ºF (180ºC). Line a baking sheet with parchment paper or a silicone baking mat.

Drop the dough in 1/4 cup (50 g) balls evenly spaced on the baking sheet and flatten the tops slightly with your hand. (I got about 8 cookies per baking sheet.)

Midway during baking, rotate the baking sheet and tap the tops of the cookies down somewhat firmly with a spatula to flatten the domes.

Bake the cookies for 20 to 22 minutes, until they just start to turn brown across the top, but do not overbake.

Remove from oven and cool completely.
Notes
Storage: Once cool, the cookies can be stored in an airtight container for up to three days. The dough can be stored in the refrigerator for up to one week, or frozen for up to two months.
Related Recipes & Links
Baking Ingredients and Substitutions
American Baking Ingredients in Paris
---
Subscribe to my Newsletter