Rome Booksigning & Get-Together
If you're in Rome, your welcome to come by and say, and enjoy a glass of wine and a few treats, at a book event and meet-up on Saturday, June 5th.
From 6 to 8pm I'll be in the courtyard of the Palazzo Santa Croce, vicolo De' Catinari, 3 (map) and if you'd like to get a copy of my latest book, Ready for Dessert, they'll have copies on hand for signing.
The event is hosted courtesy of my friends at Context Travel, and Domenico and Elizabeth Helman Minchilli.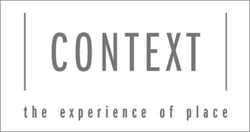 Ciao…!





Related Posts and Links
Espresso di Roma: Sant-Eustachio
Gelato in Rome (Elizabeth Minchilli)
Gianduja Gelato (Cafe Fernando)
Making Perfect Espresso at Illy
Tour del Gelato (Ms. Adventures in Italy)