How to Find Foods and Other Items Online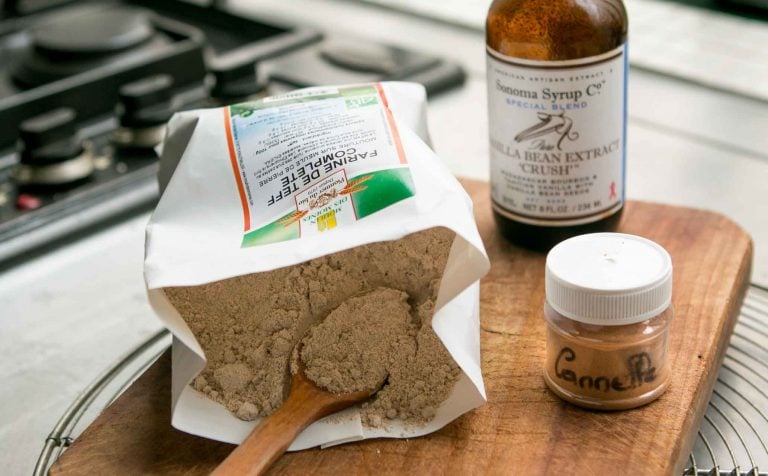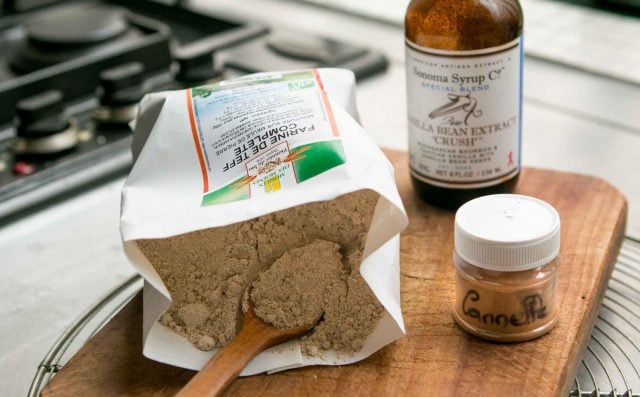 Because I live outside the United States, sometimes people inquire about where they can obtain the same ingredients or equipment wherever they live—worldwide.
Although I strive to make the recipes and stories as globalized as possible, infrequently I will use an ingredient or equipment that might not necessarily be as easily available to others as it is to me.
So I'm sharing the same search techniques that I employ when discerning where certain ingredients or products are available to readers which are relevant to many countries. Globalization has made a wide variety of things available around the world, but it's impossible to ascertain exactly what is available where specific readers live. Because readers obviously have an internet connection, I often point people toward online sources, and because it's impossible for me to know what is available in other countries or places. But you should also check with local merchants as well, and support the businesses in your community.
Amazon
Amazon sells an unbelievable array of products, including French cheeses, salts, and other products. Many are sold through third-party merchants, who sell their goods under the Amazon umbrella. And some are sold directly from Amazon. They have a few departments, such as 'Grocery & Gourmet Food', 'Home Appliances' and 'Kitchen & Dining', so you can refine your search.
(Note: I'm an Amazon affiliate, but I don't sell items on Amazon.)
EBay
A giant flea market, you'd be surprised at what turns up on EBay. I was paying €45 for four cartridges for my printer until I discovered someone in France selling them for €9.99, for twenty-four. Ebay features people selling new and used appliances, and you can find good deals through Ebay. It's also a good place to find obscure items, like Thermomix machines and Moulinex shredders. But you'll often have to do a bit of digging and refining of your search.
The downside is that Ebay doesn't have much in the way of customer service, so you're on your own in case something goes amiss. Although they have tightened things up, it's still a giant auction so it's buyer-beware. But many people have good experiences on Ebay and aside from the good deals one can get, the stock changes frequently.
Google Shopping
Google has a lot of nifty features one is a shopping product search. All you need to do is tap in an item that you're looking for and a myriad of suggestions will come up. You can customize your search by language, postal code, or zip code. The downside is that many are ad-generated so the best results may not be at the top, so you'll have to scroll down a bit to find impartial search results.
For those looking for china, dishware, flatware, and other things I feature in photos, some use Google Lens on their smartphones to find something that may not have a label or mark on it. This article in the Washington Post explains how to use it.
Le Bon Coin
Le Bon Coin is where French people go to buy and sell everything, including vintage and used cookware and appliances. It's a huge marketplace although most items are bought and sold within France, although you can ask vendors about shipping abroad.
Etsy
Similar to Le Bon Coin, Etsy is mostly devoted to crafts. Still, a lot of people sell French antiques, like linen kitchen towels, cutlery, cutting boards, dinnerware, and more. Many items are in France but most vendors offer international shipping.
Shopping Search Engines
Sites like Price Grabber and PrixMoinsCher in France, act as search engines, and offer comparison features and site-specific product reviews, mostly for appliances and similar items. Most of these sites get a small commission from each sale, so it's good to use them for reference. To make money, they link to another site, and get a small percentage when the transaction is made.
Specialty Merchant Websites
When I post about a product or shop in Paris, I link directly to their website if they have one. If you have a question about shipping, you can sometimes find that information on their website or use the website to contact them directly
Things like chocolate and perishables usually need to be shipped by an overnight service to ensure they arrive in the best condition possible, and those costs can add to the final bill. Overseas shipping can be problematic for companies, especially small businesses in France, so most of them don't offer it. A majority of the time, you'll just have to stop in on your next trip to Paris and shop for it yourself!
Connecting with Travelers
A few services have sprung up to hook up people looking for certain items, with travelers, to get them to bring items home back for them. I've not used any but some include AirFrov, Grabr, and Jib.li. As with any transactions online, make sure you fully understand the conditions.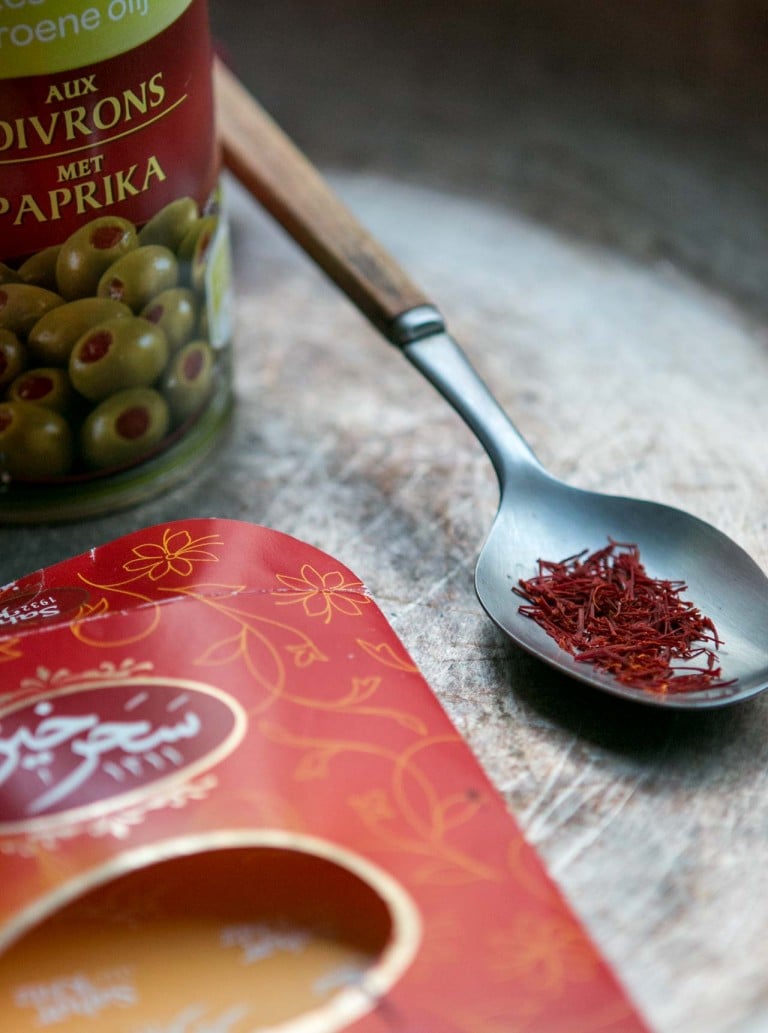 Online Specialty Shops
There are a lot of places in the United States that sell top-quality foods and culinary equipment. Prices vary from reasonable to pricey, which is understandable; a €2 jar of mustard might sell for $6 or more in America due to the exchange rate, customs, and shipping. A few places you can check are Zingermans, Dean & Deluca, Zabars, Sur La Table, Williams-Sonoma, and ChefShop.
For specialty chocolates and cocoa powders, Chocosphere has a very good selection. For grains, Bob's Red Mill is a good source, and King Arthur Flour has just about every kind of baking implement and ingredient you could imagine, including gluten-free flour alternatives.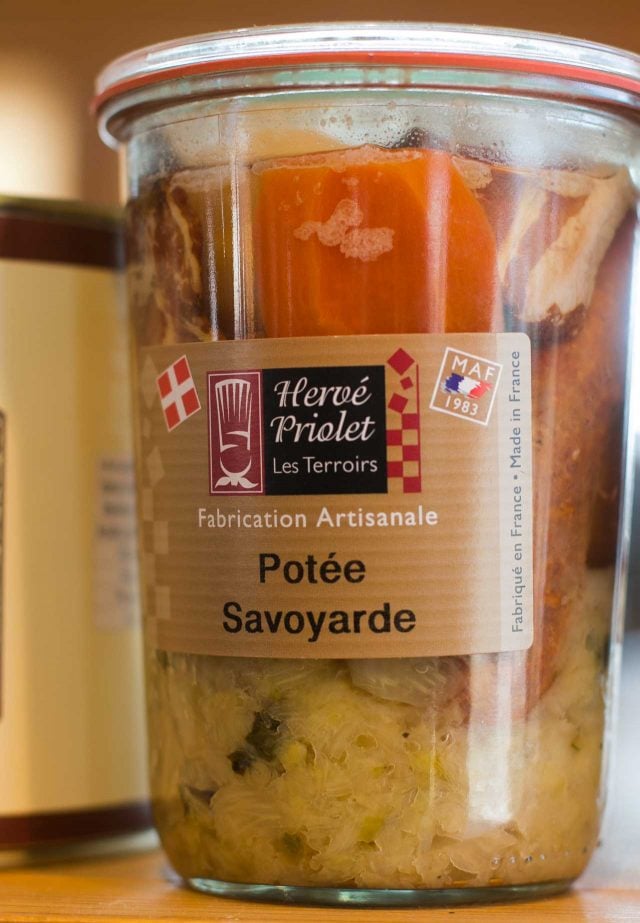 Local Businesses
Depending on where you live, if there's a specific product that you can't find, ask a local merchant if they can order if for you. When I lived in San Francisco, I asked my supermarket if they could carry aluminum-free baking powder. And soon enough, they were stocking the shelves with it, which they're still doing today. Businesses want to sell things [except a few in France… ; ) ] so if you make a request, and they stock it, make sure to shop there and support the store.
In the United States, national chains such as Whole Foods and Trader Joe's, feature items like true Dijon mustard and French green lentils, and there are other local supermarket chains in America, like Central Market, and Dorothy Lane Market, which specialize in a broad collection of foodstuffs.
Also, there may be a local alternative where you live for things such as French green lentils, chocolates, or olive oil from Provence. And fortunately in many communities, there are farmers' market and grocers who provide tastings so you can sleuth out local alternatives, which are often just as good, or perhaps better, than what I can get.
Note: I have no professional association with any of the links or companies mentioned; they're provided for information only. The exception is Amazon, of which I'm an affiliate. For more information, you can read my Disclosure policy.