The Padlocks of Paris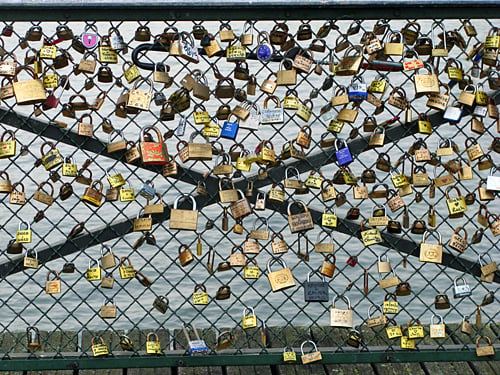 The love locks are a curious phenomenon in Paris. Although Parisians have a reputation for being romantic, they're not necessarily known for spontaneity. Strikes are planned well in advance so everyone can prepare, people have their favorite bakeries which they frequent regularly, and folks keep to themselves on the métro. One might say that moderation is generally the watchword – one doesn't want to be too gregarious, overtly emotional, or act in ways that might be too forthcoming or in a manner which might draw undue attention to oneself.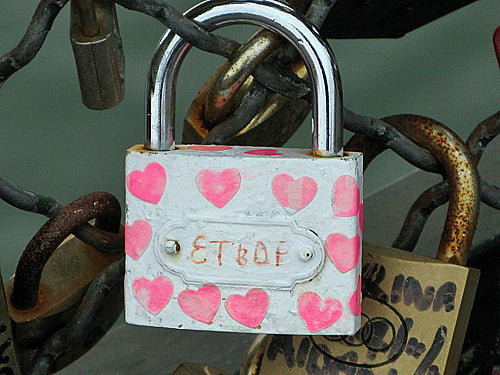 The city itself also doesn't like to take any chances and perhaps rightfully so, to preserve the look and feel of Paris. So much so that when love locks appeared a few years ago on the Pont des Arts, there seemed to be some mystery to what actually happened to them during one fateful night.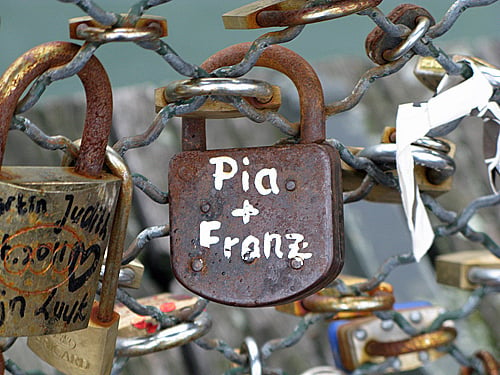 However one of the French paradoxes is that there are a number of rules that must be rigidly adhered to, yet rules generally apply to others, and the city seems to be letting the locks stay on two bridges now: both the Pont des Arts and the Pont de l'Archevêché. Like San Francisco, where the song lets us know that people have left their heart there, in Paris, it seems like it's not just Parisians leaving their everlasting sentiments on the bridges. Judging from the names, drawings, and scratchings, there's an interesting selection of cadenas of all shapes and sizes by people who've left their "locks" in the city.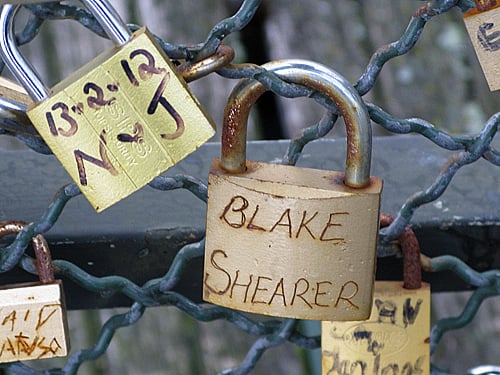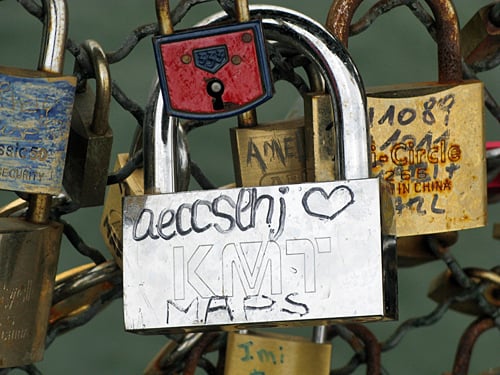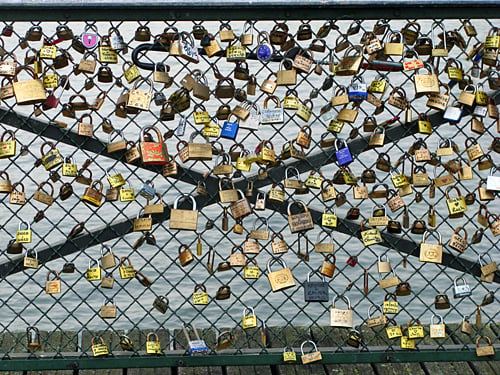 ---
There is a movement to remove and stop people from leaving locks on the bridges. You can read more about it at No Love Locks, Love Locks Threaten Paris' beloved Pont des Arts, and Paris Bridge Weighed Down by Love.