The Olympic Seoul Chicken Recipe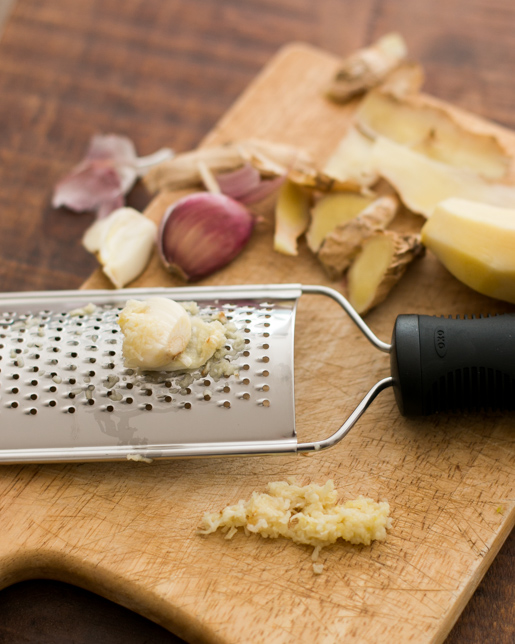 I recently pulled up a great recipe that I'd tucked away from Arthur Schwartz for Olympic Seoul Chicken. New Yorkers will remember Arthur as the host of a popular radio program in the city for well over a decade and he's knowledgeable about everything from traditional Neapolitan cooking, to where to get the best babka in the Big Apple.
He rightly points out that this recipe is probably more Japanese-inspired than Korean. But since the Olympics were held in Seoul when the recipe first appeared, guesses were that all-things Korean were in vogue at the time. The great thing about this recipe is that it can be cooked very quickly on the stovetop.
The skinned chicken thighs do tend to stick to the pan, but removing the skin ensures that the flavor of the marinade permeates the chicken. When you add the marinade, be sure to scrape up any tasty browned bits stuck to the bottom of the pan. If you don't have a skillet large enough, brown them in two batches in a Dutch oven or large casserole.
Olympic Seoul Chicken
Serves 4 -6

Adapted from Arthur Schwartz, author of Arthur Schwartz's New York City Food and Arthur Schwartz's Jewish Home Cooking.

¼ cup (60ml) rice vinegar (unseasoned)
3 tablespoons (45ml) soy sauce
2 tablespoons (30ml) honey
1-inch (3cm) piece fresh ginger, peeled and minced
8 chicken thighs, skinned
10 cloves garlic, peeled and minced or grated
1½ teaspoon chili powder (I used cochutgaru, but any will do)
a handful of chopped green onions, including the dark green part

1. Mix together the vinegar, soy sauce, honey, and ginger.

2. Heat enough oil in a large skillet until it just covers the bottom. When it's hot and shimmering, saute the chicken thighs until well-browned on all sides, about 10 minutes.

3. Add the garlic and chili powder and cook for 2 more minutes, stirring constantly so the garlic doesn't burn.

3. Pour in the vinegar mixture, cover, and simmer for 15 minutes, or until done. While the thighs are cooking, turn them a couple of times in the marinade.

4. Once they're done, remove the cover, add the green onions, and cook for another minute or so, until the sauce is slightly thickened.

Serve with rice, kimchi, toasted nori, or any other accompaniments. Also good with a pile of steamed green beans drizzled with sesame oil and toasted sesame seeds sprinkled on top.
Related recipe: Vietnamese Caramelized Pork Ribs