Chocolate Chip Skillet Cookie Bars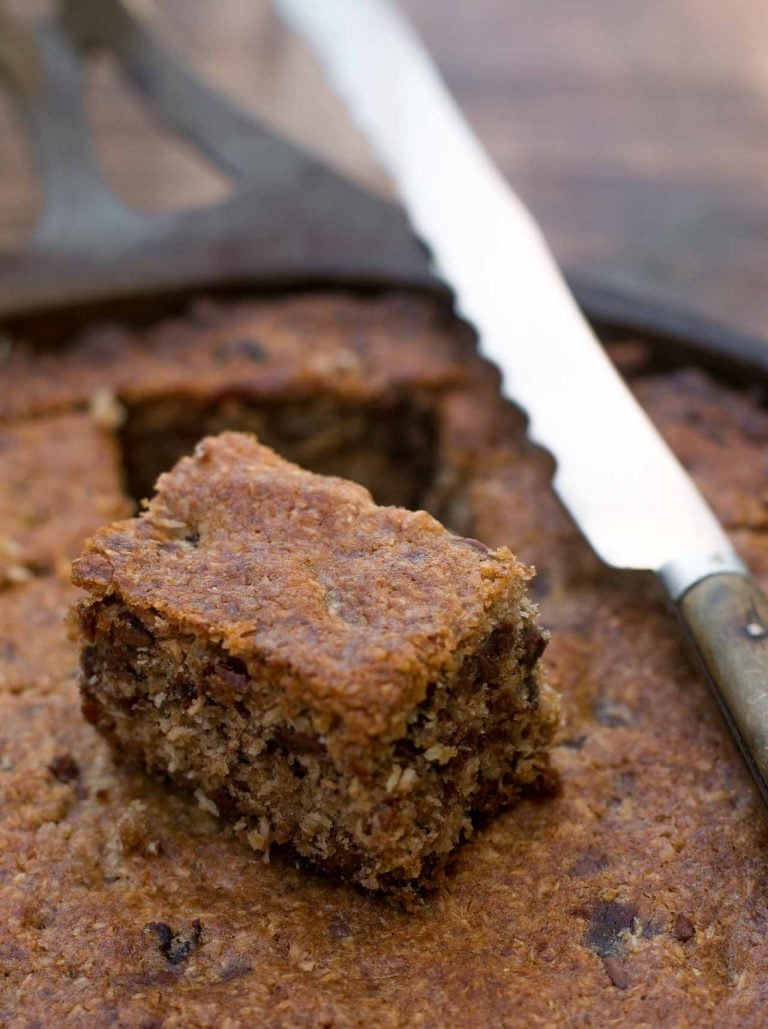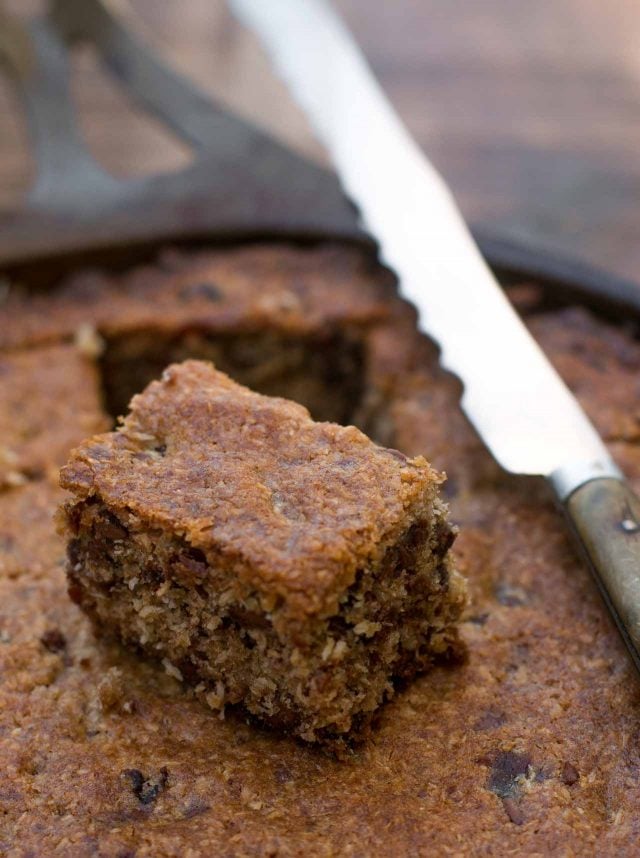 I love cookies. If there is a selection of cookies on a dessert menu, I always will order it. I've been to cookie shops from Beirut to Bushwick, nibbling my way through chewy chocolate chip cookies, macarons, buttery sablés, and snappy ginger cookies, whenever I can. Even Parisians get in on the act by dubbing chocolate chip cookies, les cookies, perhaps because they are the classic example of a cookie, so there's no need to over-explain them. Un cookie is a chocolate chip cookie.
The French love cookies, almost as much as they like categorizing things, so a sablé wouldn't be a cookie, it's a sablé. Petite galette, biscuit, or petit gâteau are other terms used to describe cookies, but not necessarily cookies. Americans have different terms for cookies, too, from shortbreads to snickerdoodles, and many of them are well-represented in Dorie's Cookies, a generous, international collection of bars, cookies, biscotti and brownies.
The latest book from Dorie Greenspan is an eye-catching collection of her favorite cookies. With a bold design, each cookie is photographed and explained, with notes on how to vary the recipe in sidebars called "Playing Around," written in Dorie's always helpful, encouraging, voice.
I gathered all the ingredients to make Torta sbrisolona, a crumbly Italian "cookie" made with almonds and cornmeal, broken into pieces and best served with coffee, and was intrigued to see that she updated her famous World Peace Cookies, inspired by Parisian pastry chef Pierre Hermé. But the Cast-Iron Pan Chocolate Chip Cookie Bars looked like they really needed to be made. So I did.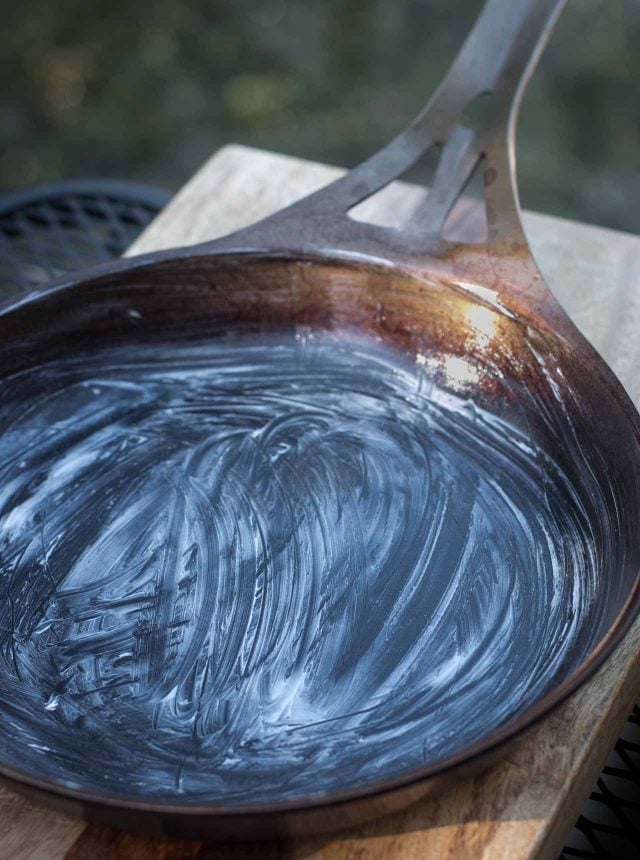 Partially it was because she mentioned the skillet, which I was gifted by Mark Henry of Solidkinetics, who makes what they call formed-iron skillets. He sent me a skillet to try as well. (It needs to be heavily seasoned, which I still haven't gotten around to.) But I figured it would be the right pan for these bar cookies, especially since his wife, Natasha, adapted Dorie's chocolate chip cookie to be baked in the pan, and then Dorie re-adapted it, again, for the book. It's a cookie that's been around the block, and the world (Mark and Natasha are Australian), so I'm adding my kitchen to the list of places where the cookie made an appearance, where I made a few adaptations of my own.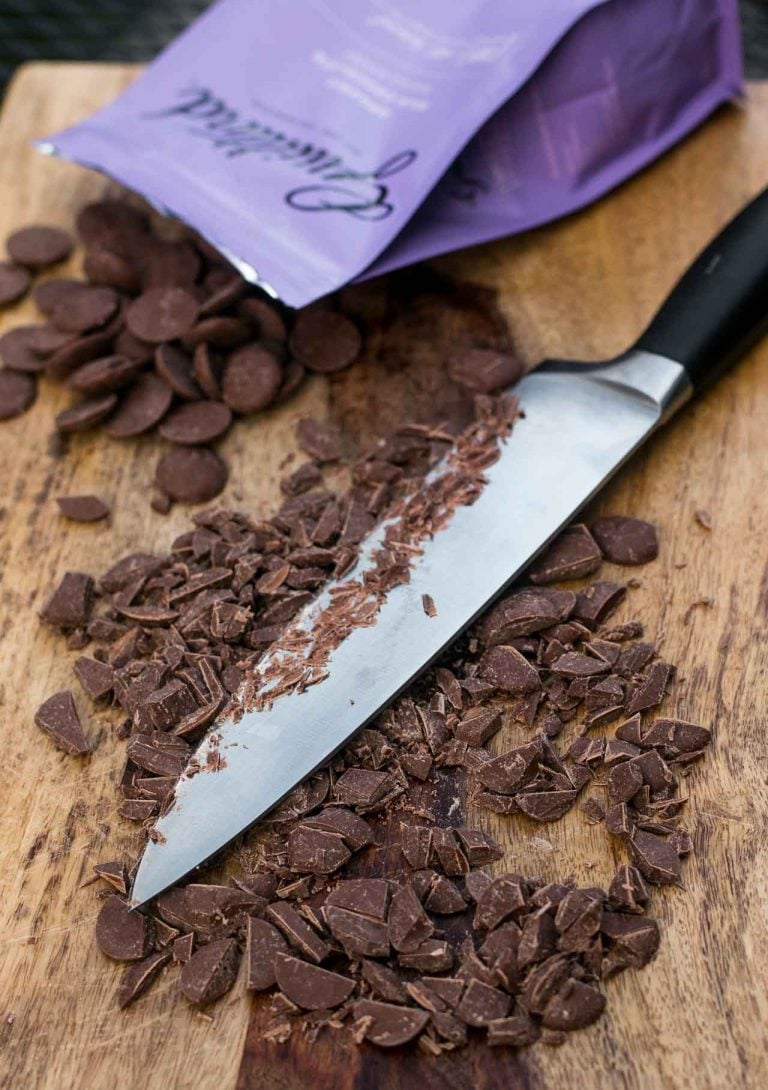 The bars are loaded with milk chocolate chips and coconut, as well as dried fruits, which add to the chewiness. Baking the bars in an iron skillet changes the texture, especially the edges, which become darker and more caramelized than bars baked in a standard cake pan, which you can do. If so, Dorie suggests that the baking time will be at least 10 minutes less.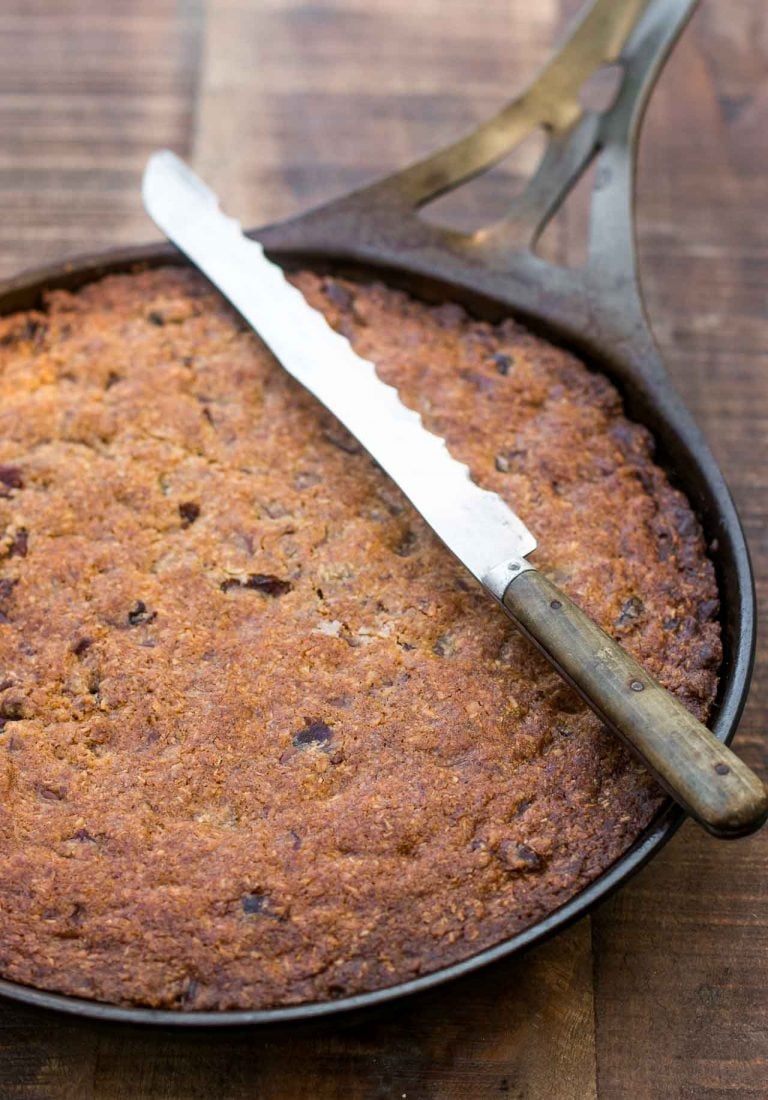 These cookie bars aren't too sweet, and remind me a bit of granola bars, with all the coconut, dried fruits and milk chocolate in them. I detected a bit of a savory edge to mine, in fact. So make sure if you've cooked, say…bacon in your skillet, you've cleaned it very well before baking your cookies in it. Hmmm, come to think of it, maybe I can invent another variation on the cookie with everybody's second favorite food group – bacon – which is just up there, right after chocolate?
Some people wince at milk chocolate but it works well here, adding a bit more creaminess than dark chocolate would. Which you're welcome to use in case you're not convinced. I'm sometimes skeptical and like to futz with recipes, but knowing how scrupulous Dorie tests her recipes, I figure she's tried several variations before landing on the one that she's presenting.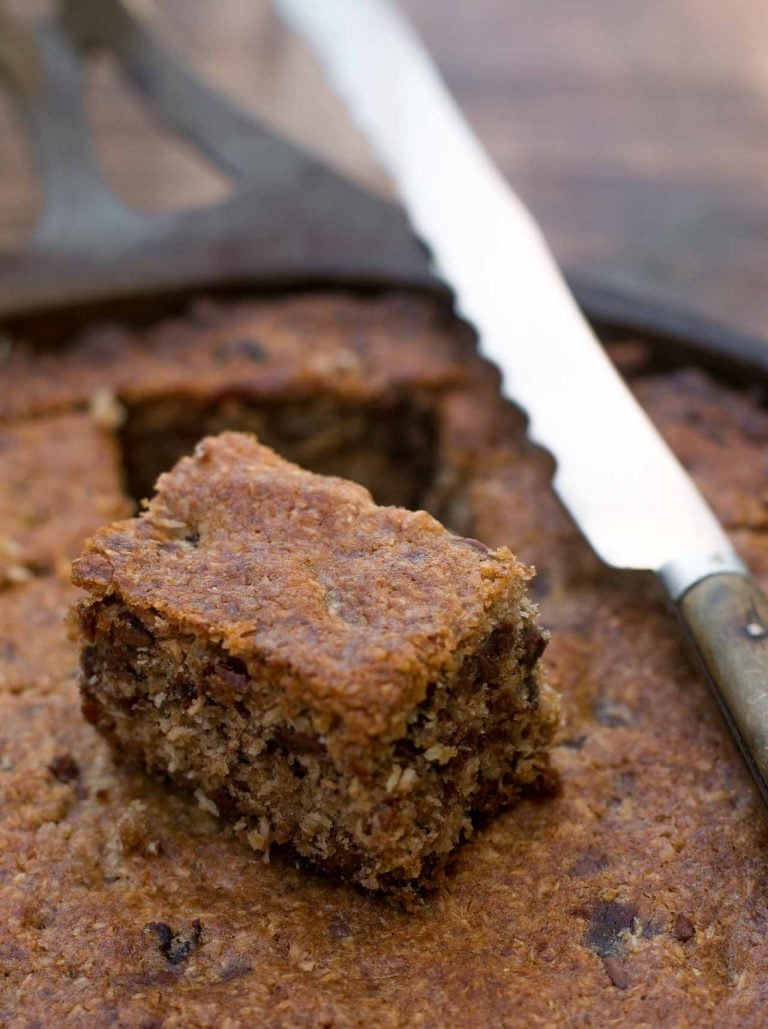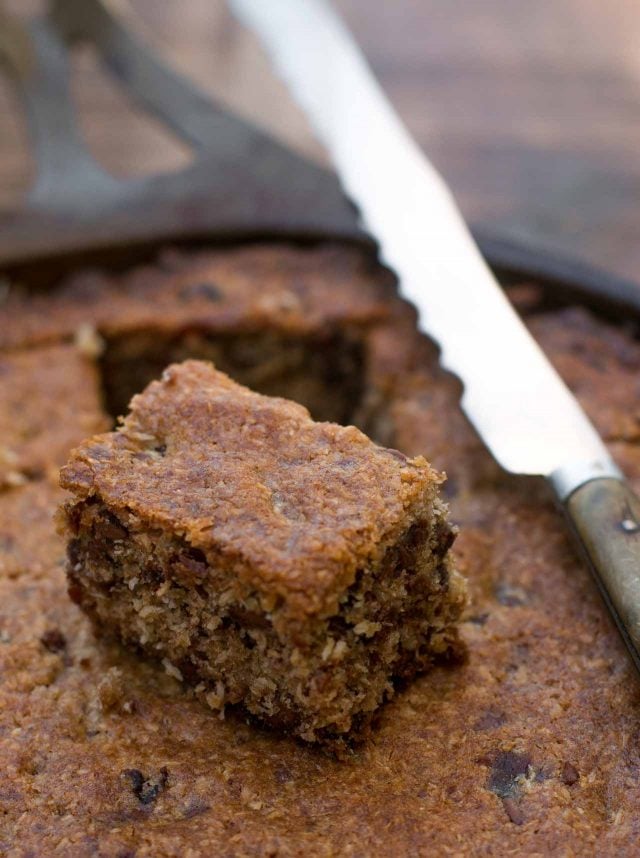 With a big skillet of cookie bars at my disposal, I have a feeling the theme around my kitchen for a while is going to be cookies. With all the terrific baking books I've got stacked up and am ready to bake from, that have arrived this fall, Dorie's Cookies is at top of the pile. And I'm pretty sure it's not going to budge from there for a while.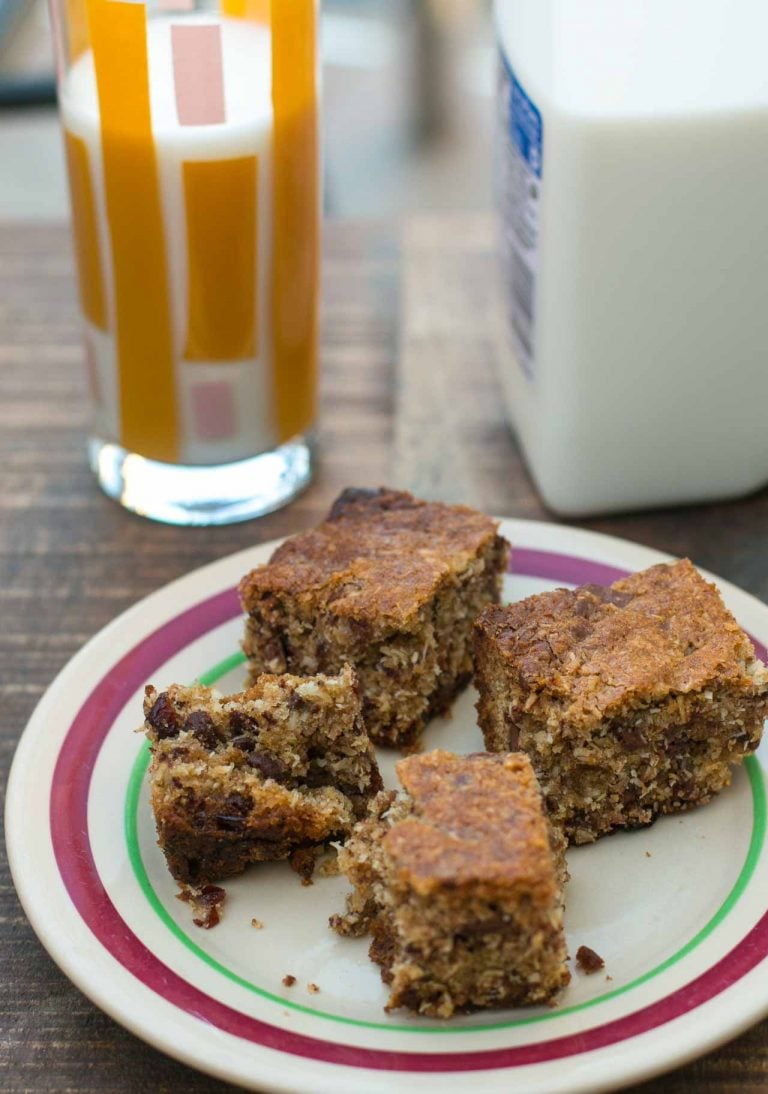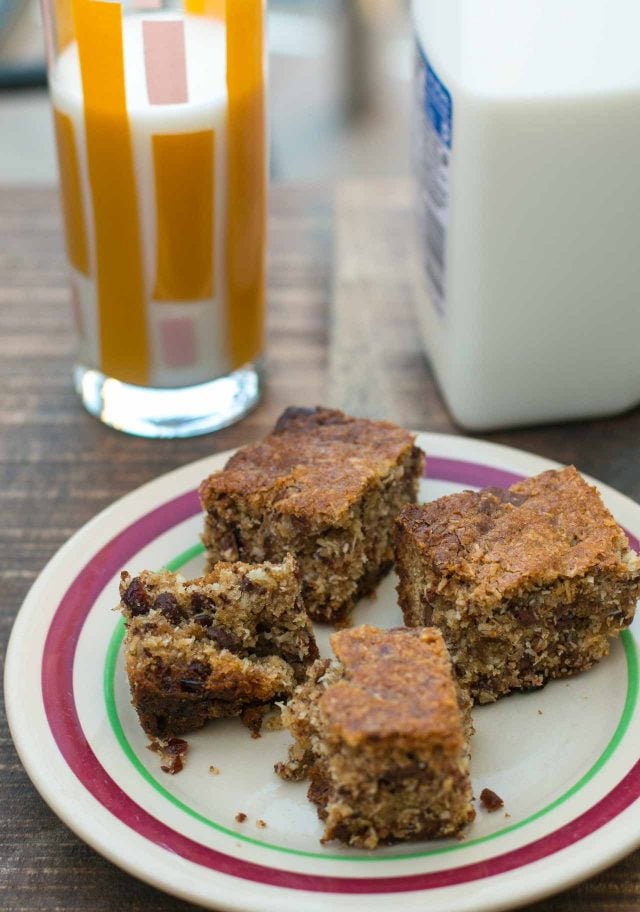 Chocolate Chip Skillet Cookie Bars
Adapted from
Dorie's Cookies
by
Dorie Greenspan
I baked my bars in a 10-inch (25cm) iron skillet. The heavy skillet encourages more caramelization around the edges, giving these bars a darker crust than other types of pans. If you don't have a cast-iron skillet, Dorie notes they can be baked in a regular cake pan, although the baking time will be about 10 minutes less, so keep an eye on them. Like most variations on chocolate chip cookies, it's better to err on the side of underbaking than overbaking. I used milk chocolate, like Dorie advised, but yes, you could use chopped dark chocolate or chocolate chips. I also swapped out the sweetened coconut with unsweetened coconut, since I prefer the flavor. It's available at natural food stores and
online
. If you can only get sweetened coconut, or you prefer to use that, feel free to do so. The original recipe called for diced dried apricots which I swapped out with dried cranberries, making them more holiday-friendly if you're so inclined. You can use another favorite fruit, cut into bite-sized pieces, in place of the cranberries.
Servings
1
10-inch (25cm) skillet
3/4

cup (90g)

dried cranberries

12

tablespoons (6 ounces, 170g)

unsalted butter

,

cubed, at room temperature

1/2

cup, plus 2 tablespoons (120g)

granulated sugar

1/2

cup (90g) packed

light brown sugar

1

teaspoon

salt

1 1/2

cups (210g)

flour

1/2

teaspoon

baking soda

1

large

egg,

,

at room temperature

1

large

egg yolk

2

teaspoons

vanilla extract

2

cups (170g)

sweetened or unsweetened coconut

1 3/4

cups (10 ounces, 285g)

coarsely chopped milk chocolate

,

(or chocolate chips)
Preheat the oven to 325ºF (160ºC). Butter a 10-inch cast-iron skillet.

Pour very hot water over the cranberries, enough to cover them, and set them aside to plump.

In the bowl of a stand mixer fitted with the paddle attachment, cream the butter on medium speed with the granulated and brown sugar, and salt, for 3 minutes, scraping down the side of the bowl as necessary. In a separate bowl, whisk together the flour and baking soda.

Add the egg to the butter mixture and continue to mix. Add the yolk and keep mixing, stopping the mixer to scrape down the sides to make sure the eggs are incorporated. Mix in the vanilla extract.

Drain the cranberries, squeeze them dry and blot away up any excess moisture with a paper towel.

On low speed, or by hand, mix in the flour mixture until it's mostly incorporated. Stir in the coconut, chopped chocolate and dried cranberries until completely combined. Scrape the cookie batter into the prepared pan and even it out. (Using a clean, damp hand is the best tool for doing this.)

Bake the skillet cookie for about 45 to 50 minutes, until they are golden brown across the top and the center feels just-slightly set. (The original instructions said to bake them for about an hour, so they may take that amount of time. The variance likely depends on the thickness and material of the pan.)

Remove from the oven and run a knife around the edge of the cookie, then let cool completely before slicing.
Notes
Serving and Storage: The cookies can be sliced into bars in the pan (and you'll have lots of little ends to snack on!), or the giant 'cookie' can be removed from the pan and sliced into bars, which you may wish to do if you are concerned about scratching your pan. The bars will keep for 3 or 4 days in an airtight container at room temperature. They can be frozen for up to two months.
Notes
Dorie notes that the dough can be baked as cookies on a baking sheet lined with parchment paper or silicone baking mat. She uses a medium (1 1/2 tablespoon-sized) cookie scoop and bakes them in a 350ºF/180ºC oven until the edges are golden brown, about 13 to 14 minutes.
My preference is to use a "dark" milk chocolate. Milk chocolate can have as little as 10% cocoa solids in the U.S. (30% in Europe), so I recommend using one that's listed as having at least 30% cocoa solids for best results.