Warm Hummus with Spiced Lamb
This was a bang-up year for cookbooks. Although my editor isn't thrilled, I am glad that I didn't have a book come out this fall with all the other great books that have crossed my path. Because it's nice to be able to spend some time cooking and baking through them. (While I work on edits for mine, coming out next year. If I finish it…) One cookbook that I didn't know much about was Soframiz, which I saw in my publisher's catalog. They just happened to be sending me a copy of someone else's book, so I asked them to include a copy of that one too.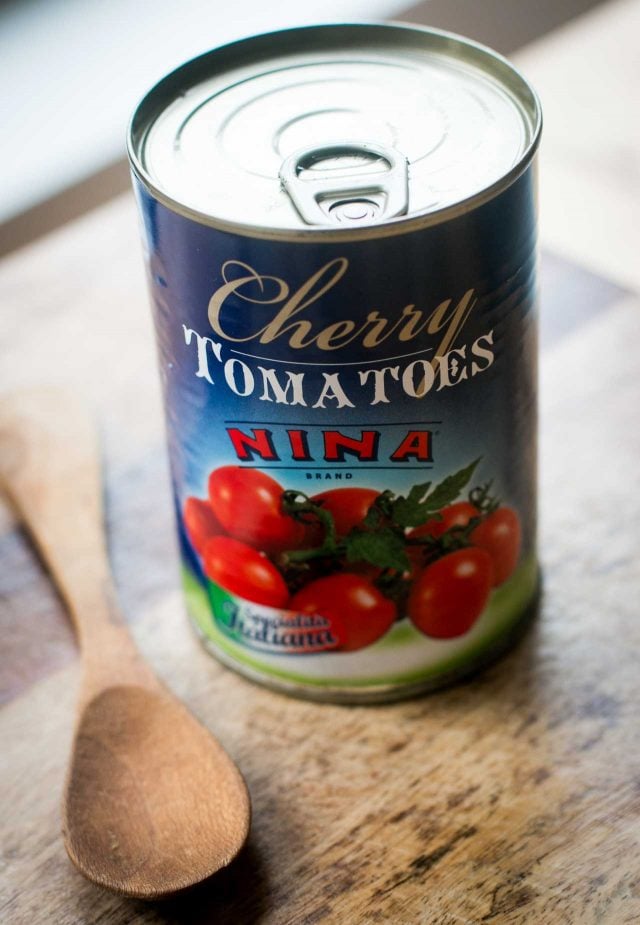 During my first look through the book, I found it had an unusually high interest-to-cooking ratio for me. The women who wrote the book have a bakery and café, Sofra, in Cambridge, Massachusetts. Being somewhat out-of-touch with many of the restaurants and bakeries that have opened in the States, everyone that I recommended the book to, said the same thing: "Oooh, that's one of my favorite places!"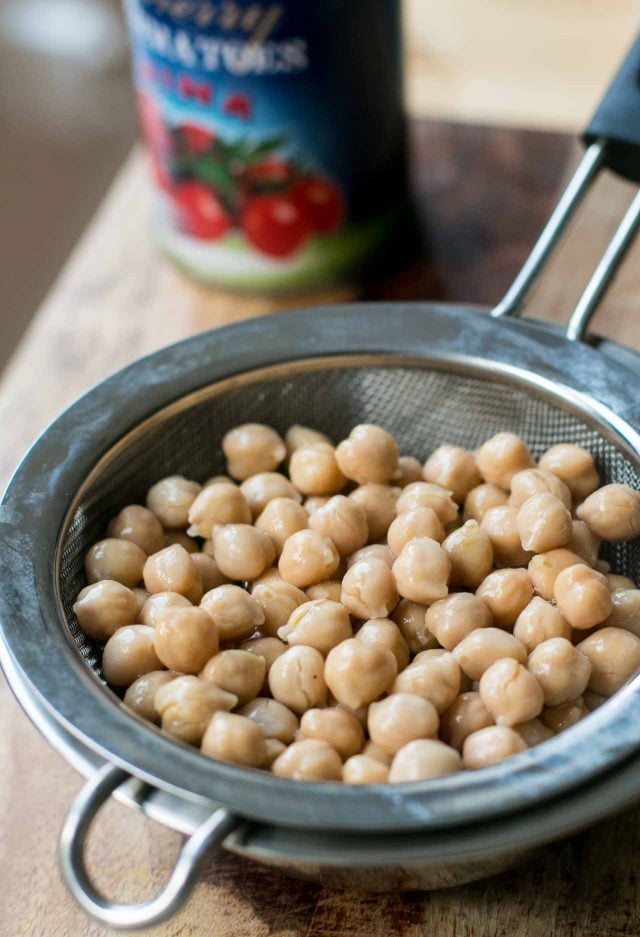 So until I get there, I'm happy to have their book, with recipes inspired by the cooking and baking of Lebanon, Turkey and Greece. I'm also a big fan of the foods and flavors from those countries, and the ones that surround them, which the authors (and chefs) – Ana Sortun and Maura Kilpatrick – feature so well. I bookmarked a bunch of recipes, including Simit, twisted circles of sesame-crusted bread rings dabbed with pomegranate molasses before baking, flaky cheese-filled Borek (pie) topped with nigella seeds, and caramel-like Sesame cashew bars, which they say are the best-seller at their bakery.
The are few recipes in the chapter of Middle Eastern flatbreads in Soframiz also got bookmarked, but I was most intrigued by the Warm Hummus with Spiced Lamb. I was introduced to Turkish-style hummus at Zahav, where it came to our table in a little skillet, warm and slightly charred on top…and it was absolutely sensational.
I had warm hummus again at Taci's Beyti, a Turkish restaurant in Brooklyn, where it's served topped with pastirma, the Turkish version of pastrami. People associate pastrami with New York or Eastern Europe, but there's a tradition of making and eating it in Turkey, too. Which makes me think I should take that long-overdue trip back to Turkey someday. (Although my editor would probably physically go there, and drag me back.)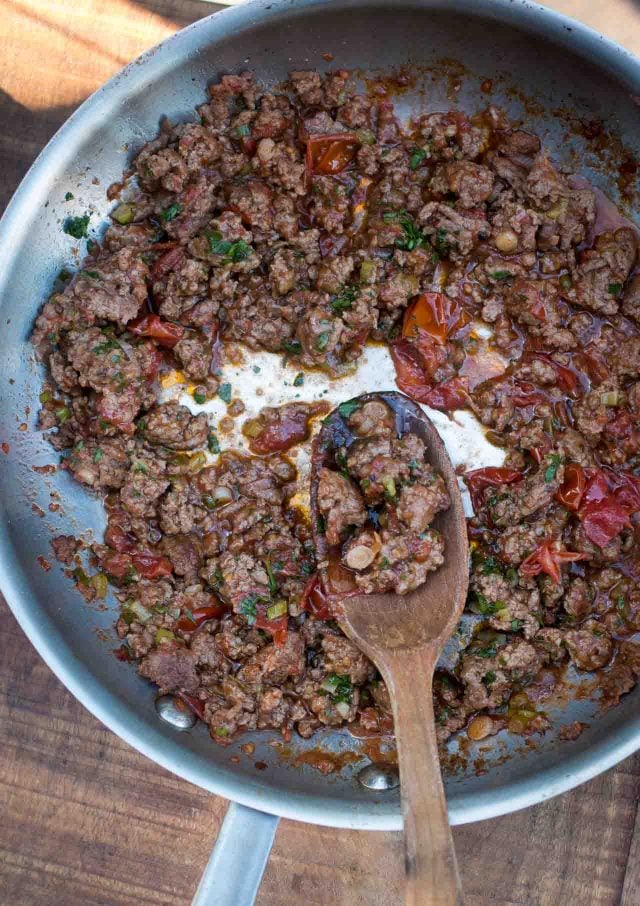 Unlike other kinds of hummus, this one doesn't have tahini (or garlic) in it. I know…right? I always though hummus had to have both. Kind of like most of us, myself included, didn't realize pastrami had Turkish roots.
Although meat may sound funny to you with hummus, since it's often sold as a vegetarian dish, the combination with the juicy spiced lamb, moistened with tomatoes and a dab of hot sauce, makes a great lunch or dinner scooped up with pita or flatbread. It would make a wonderful part of a Middle Eastern feast, should you be so inclined, perhaps with Labneh, a big bowl of Tabbouleh, and pickled turnips.
| | |
| --- | --- |
| Warm Hummus with Spiced Lamb | Print Recipe |
Adapted from Soframiz: Vibrant Middle Eastern Recipes from Sofra Bakery and Cafe by Ana Sortun and Maura Kilpatrick The original recipe called for cooking dried chickpeas (1 cup) in 6 cups of water, along with a bay leaf and a pinch of baking soda, until soft, at least 45 minutes, then adding 1 teaspoon of salt during the final few minutes of cooking. I usually cook my own chickpeas but in this case, I went with canned, which I keep on hand for hummus emergencies, like I was having when I made this. If using canned chickpeas, you'll need two 15-ounce (425g) cans. (For those scratching their head at my math, the weight of canned chickpeas is often listed with the liquid in it.) Any leftovers can be marinated in vinaigrette and tossed in your next green salad. A few things to remember: The hummus should be made with warm chickpeas. If using canned, warm the chickpeas first, either in saucepan or microwave, so the butter melts and the hummus is smoother. Pine nuts are fairly expensive, especially the ones not from China. (Which have been implicated in Pine Nut Syndrome.) However the pine nuts add a special flavor to the dish, even though they're used in a rather small quantity. (Pine nuts from other places are fine.) If you want to omit them, you can and a few pumpkin seeds would work in their place. If you don't have harissa, use a generous tablespoon of tomato paste and add a sprinkling of red chili flakes along with the spices, for some heat. Ground beef or poultry could be swapped out for the lamb, although it won't have the same flavor. For serving, ideally the hummus should be served warm along with the spiced lamb. This is one of those places where the often-maligned microwave oven could come in handy, to rewarm it before topping it with the spiced lamb mixture. Conversely, you can warm the hummus is shallow baking dish, in a 300ºF (150ºC) oven, covered with foil for 15 minutes.
For the hummus
2
cups (340g)
warm chickpeas,
drained, liquid reserved
3 to 4
teaspoons
freshly squeezed lemon juice
3/4
teaspoon
ground cumin
2
tablespoons
butter,
salted or unsalted, at room temperature
For the spiced lamb
8
ounces (225g)
ground lamb
1/4
teaspoon
ground allspice
1/4
teaspoon
freshly ground black pepper
1/8
teaspoon
ground cinnamon
1/2
cup (110g)
canned chopped tomatoes, with liquid
1/4
cup (60ml)
chickpea cooking liquid
4
scallions, chopped
(white and green parts)
a squeeze of
fresh lemon juice
1
tablespoons
chopped flat-leaf parsley
2
tablespoons
toasted pine nuts
For the hummus
1. Puree chickpeas with 3 teaspoons of the lemon juice, salt, and cumin in a food processor or blender. Mix in the soft butter and olive oil.
2. While the machine is running, slowly drizzle in a scant 1/2 cup (125ml) of the chickpea liquid and puree very well, until the hummus is as smooth as possible. If necessary, add more liquid, a tablespoon at a time, until the hummus is the consistency of sour cream. (I ended up adding 2/3 cup but yours may take more or less.) Taste and adjust, adding another teaspoon of lemon juice or salt, if desired.
For the spiced lamb
1. Heat the 1 tablespoon of oil in a skillet over medium heat. Add the lamb, season with the salt, and cook it, breaking it up as it cooks, until it's almost cooked through, about 4 minutes.
2. Add the allspice, black pepper, cinnamon, tomatoes and 1/4 cup (60ml) chickpea liquid. Cook until the liquids are slightly thickened, about 3 minutes.
3. Stir in the scallions and harissa and cook for another couple of minutes, until the liquid is reduced (but the meat is still very juicy) then remove from heat and add a squeeze of fresh lemon juice. Mix in the flat-leaf parsley.
Serving and storage: To serve, spoon the warm hummus onto a serving plate or bowl and use the back of a soupspoon to make a crater in the middle of it, leaving a rim. Spoon the spiced lamb into the middle of the hummus and sprinkle with pine nuts.
There are some tips in the headnote before the recipe for serving the lamb and hummus warm at the same time. Pita or a similar flatbread, or crackers, are good accompaniments. If you want to make your own flatbread, you can use the bread base of my man'ousche recipe, and there is a recipe for yufka, a nonleavened flatbread, in the Soframiz book.
Both the hummus and lamb sausage can be made in advance and refrigerated up to 3 days.
Related Recipes
Muhammara (Anissa Helou)
Feta and Lemon Dip (Sweet Paul)
Fattoush (Kalyn's Kitchen)
Harissa (Wednesday Chef)