Chocolate-Espresso Mousse Cake Recipe
This is one of my favorite types of ways to serve chocolate in a cake: strong, bittersweet, and creamy-smooth with a soft, luscious melt-in-your-mouth texture that's so tender it practically evaporates seconds after you take a bite. But the intense chocolate flavors lingers on and on and on. Bliss.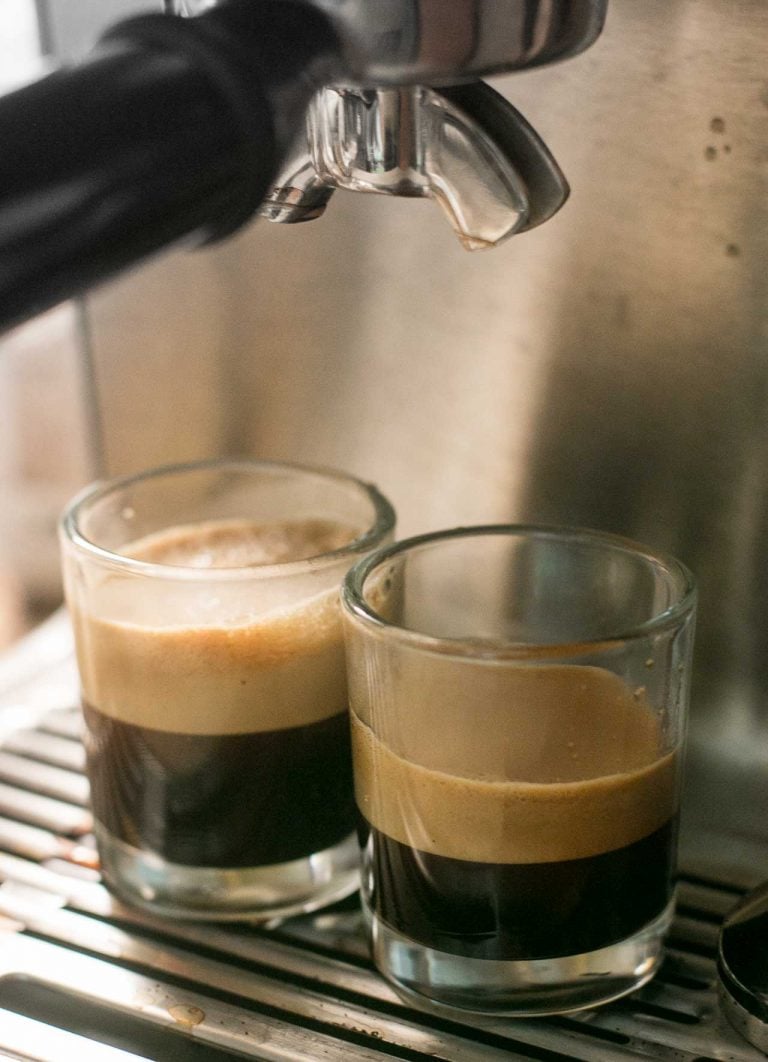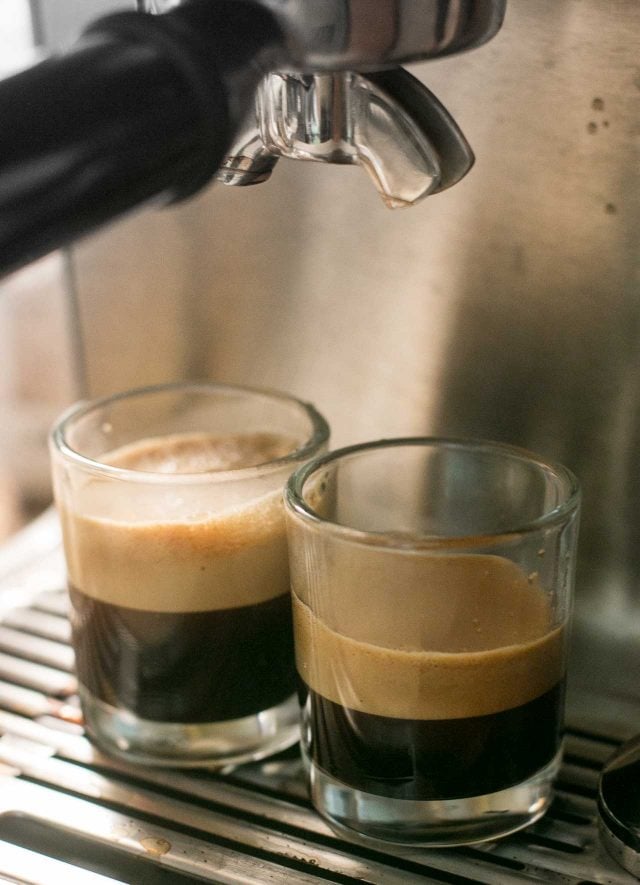 I'm somewhat of a chocolate purist and like cakes with the clean, pure taste of good dark chocolate. That said, this creamy cake benefits from a jolt of coffee. But if you don't like coffee, or can't drink it, you could substitute decaffeinated. To go alongside, a scoop of vanilla ice cream is nice. But Salted Butter Caramel Ice Cream is maybe even better.

| | |
| --- | --- |
| Chocolate Espresso Mousse Cake | Print Recipe |
This cake can be a bit tricky to slice into clean wedges, so I've given you a few strategies at the end of the recipe to help. But don't worry if you don't get picture-perfect pieces: The best tasting bits of cake are the ones that stick to the side of the knife that you eat yourself, don't you think? But for safety's-sake, scrape it off first with a spatula before licking it up. Remember what your mother said would happen if you cut yourself there?
12
ounces (340g)
bittersweet or semisweet chocolate,
chopped
1/4
cup (60ml)
heavy cream
2/3
cup (160ml)
brewed espresso or strong coffee
5
large eggs,
at room temperature
1. Lightly butter a 9-inch (23 cm) spring form pan and wrap the outside of the pan with aluminum foil, to seal it watertight. Set the cake pan in a larger pan, such as a roasting pan, large enough to make a water bath or bain marie.
2. Preheat the oven to 325º F (160ºC).
3. Put the chopped chocolate with the cream and espresso in a large heatproof bowl.
4. Set the chocolate over a saucepan of simmering water, stirring gently until melted and smooth. Remove from heat.
5. In a standing electric mixer, whip the eggs, salt, and sugar and whip on high-speed until they hold their shape, about 5 minutes.
7. Fold half of the whipped eggs into the chocolate, then finish with the remaining eggs.
8. Scrape the batter into the prepared cake pan. Add warm water to the roasting pan so that it reaches half-way up the outsides of the spring form pan, creating a water bath.
9. Bake for 50 minutes to 1 hour, until the cake is slightly firm, but will still feel soft in the center.
10. Remove the cake pan from the water bath and set on a cooling rack until room temperature.
To serve: Slide a knife along the outside edge of the cake pan to release it from the pan. Release the outside ring of the spring form cake pan. Can be served at room temperature or chilled.
Because the cake is delicate, I slice it with a thin, sharp knife dipped in very hot water and wiped clean before making the next slice. Or you can also use a length of dental floss (unflavored, please…) pulled taut and drawn across the diameter of the cake, to make wedges.
This cake can also be frozen and sliced icy-cold with a hot knife, right out of the freezer. It tastes pretty darn good cold with a scoop of ice cream or frozen yogurt—a great warm weather dessert for summer.