Purple Paris
I was buying a bike recently and, for some reason, the store offered the bike I wanted in two shades: black and prune (plum), one of the many variations on purple (which include, but are not limited to, violet, purple, and magenta) in the French vocabulary. I wasn't sure I wanted a purple bike, but then I thought about how purple has invaded Paris – especially evident when an old-fashioned, traditional French butcher shop reopened this fall after an extensive renovation…
But it wasn't just the butcher…
It was also the purple pâtisserie and pain maker…
And the purple pane-maker…
And the eyeglass maker…
Or you can peep across the street, to another eyeglass maker…
And there's the make-up maker…
The phone broker…
And the salad maker…(ie: me)
The ticket maker…
And the job taker…
There are chip for dippers…
Pink-purple pastry-polishers…
And a purple-parka'd puller…
Purple accents French paperwork…
And you can use a colorful classeur to hold all that paperwork…
If you go to a phosphorescent café….
You'll find that it's not the only métro that has gone purple….
But four of the fourteen main métro lines sport a colorful point of purple…
The newest one, the hyper-fast météor (line 14), is hyper-hued purple…
No one in Paris would dare go out wearing anything but black or charcoal gray. Except for an occasional doudoune of defiance …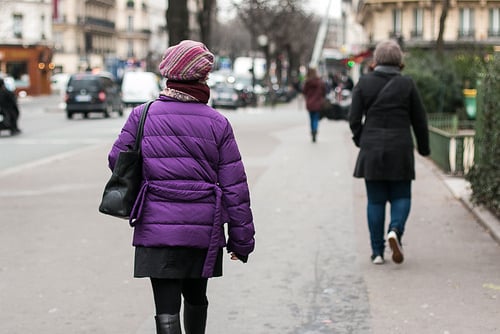 But that doesn't mean you can't pull any outfit toward the purple, with something plus vivant (more lively)…
Or with a purple-tinted tote…
Or one that's very chic…
Perhaps from a chic boutique…
Or with a bag that's should be tossed in the poubelle (garbage)…
If bikes are your thing, your ride can be prune, or purple…
Or purple-pink…
Or you can use the purple pass…
But if you're riding around, you might need to look at the purple plan of Paris…
Or on your motorbike, you might find a purple pass…
You might be feeling a little bit like a punk…
Or feigning to be a little more painterly…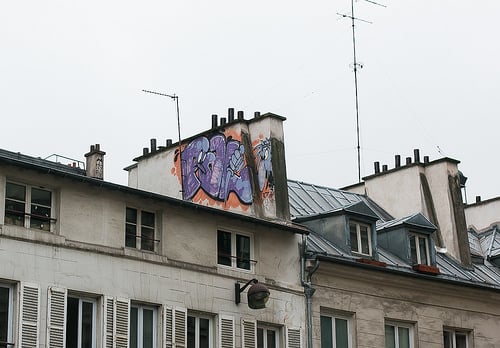 Or feel in need of a bit of purple patriotism….
There's purple at le bourne, where you pay for le parking…
And purple publicité for your car…
There are the purple plaisirs of la table in prune-pigmented publications…
Around town, you'll see purple notices for perturbations…
For places for rent…
Or apartments to purchase…
With purple-noted precautions…
Or for a place, just for the night…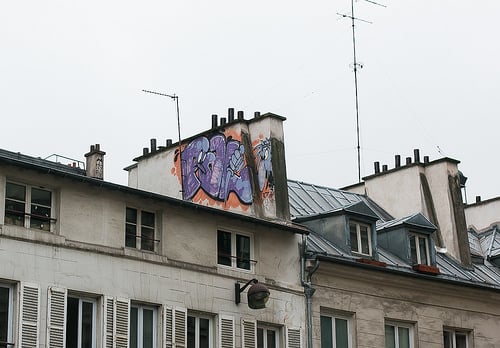 Or for a bird that can't take flight…
If you want to paint the town…
You can start the party with a purple puller…
But when the mauve madness is over…
You can do a little magenta ménage (housecleaning) with the correctly colored cleaners.
Related Posts
Ten Goofy Foods You'll Find in a French Supermarket