I have a soft spot, or should I say, a crunchy spot, for candied nuts. I like it when they're baked to a crispy, golden brown, with a touch of sweetness that comes from coating the nuts with just enough sugar to make them crackle in your mouth, but not enough to overwhelm.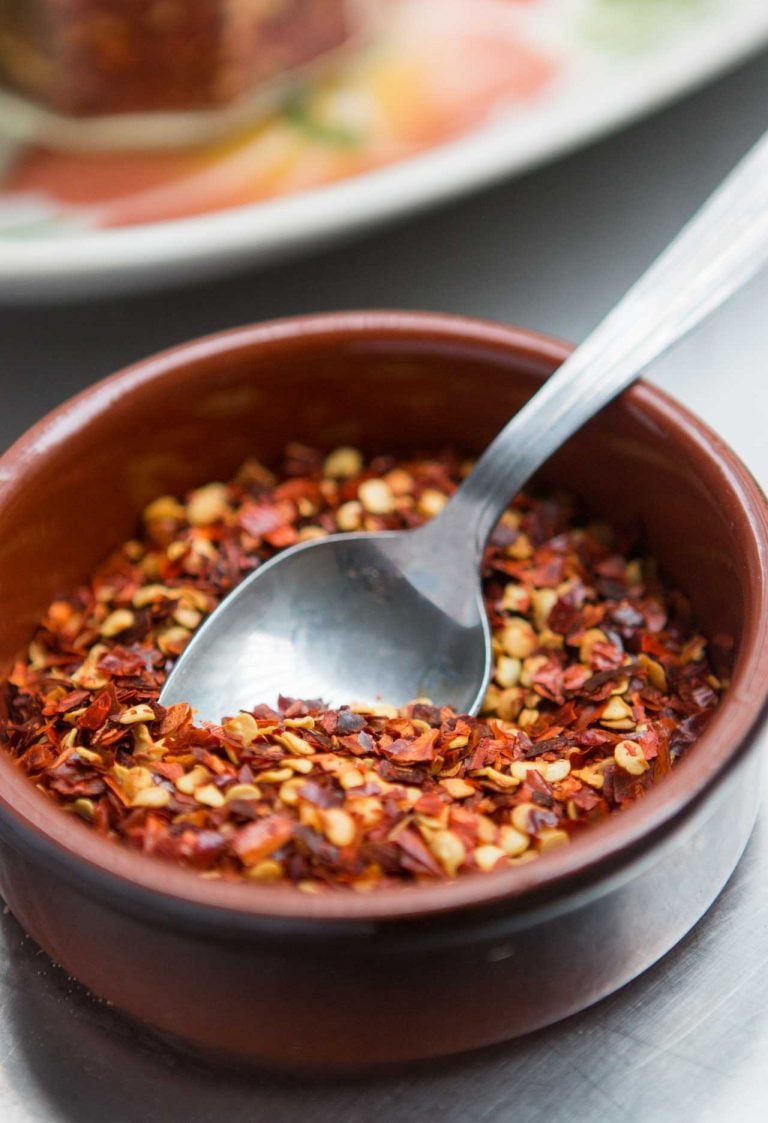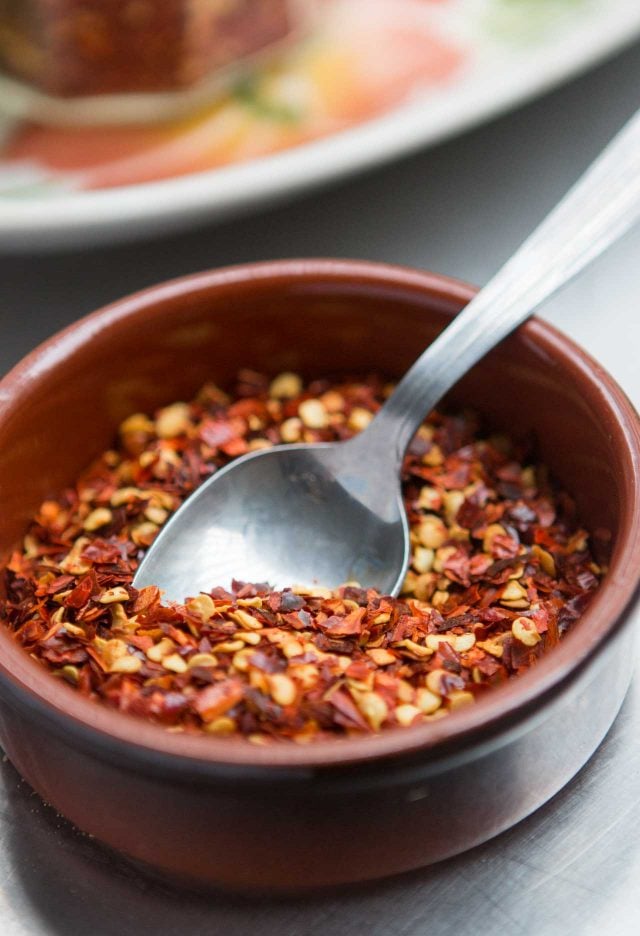 I also like a bit of salt, spice, and even some heat added, as a counterpoint. Just enough so a little glow hits you a few seconds later, but not enough to burn. In other words, exactly the right amount to make you want you to grab another handful. Ladies and gentlemen, messieurs-dames, these are those nuts.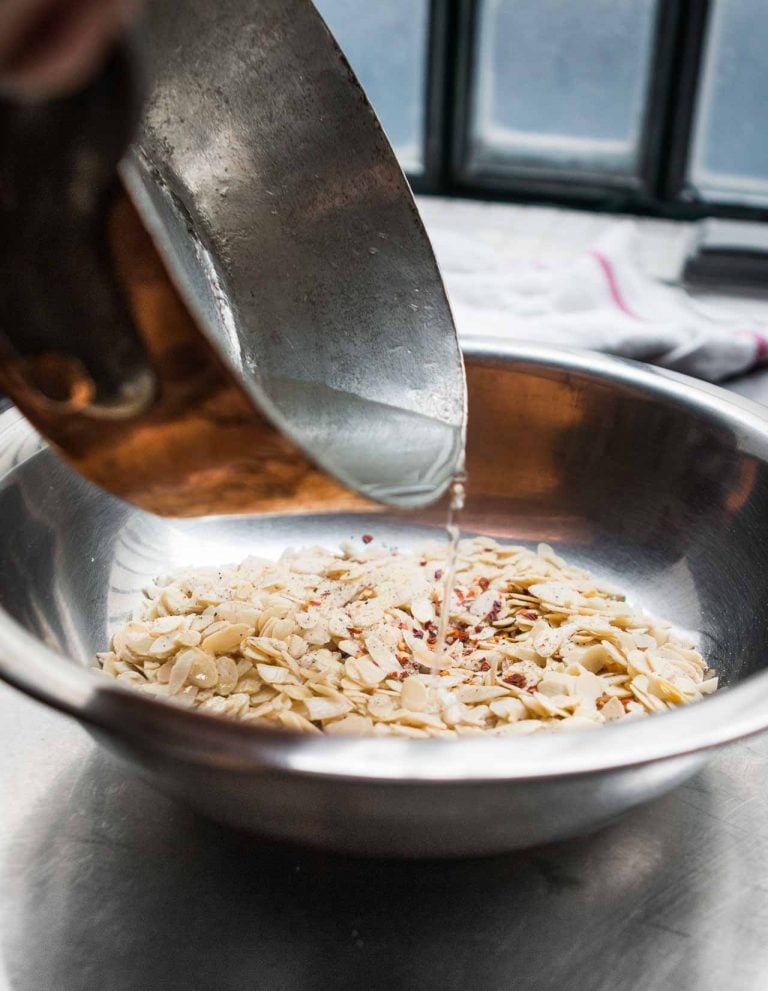 I've made nuts like this before, but was interested in giving this recipe a go, from Almonds, Anchovies and Pancetta: A Vegetarian Cookbook, Kind Of by Cal Peternell. I worked with Cal at Chez Panisse a number of years ago. I don't remember anything about him, except that he was tall. Okay, that's not really true. Cal was also memorable for his serious sense of humor, that definitely comes through in his writing.
His new book is intended to take some of the wind out of overly-serious cooking. In this book of "simple, flexible" recipes, the focus is on vegetables, with meat (like pancetta, as well as other ingredients, like anchovies and bottarga) used as a seasoning. It's a freewheeling book with drawings by Cal, his wife, and his two sons, with a personal message to cooks to celebrate and respect your ingredients, and how to use them to create delicious things to eat.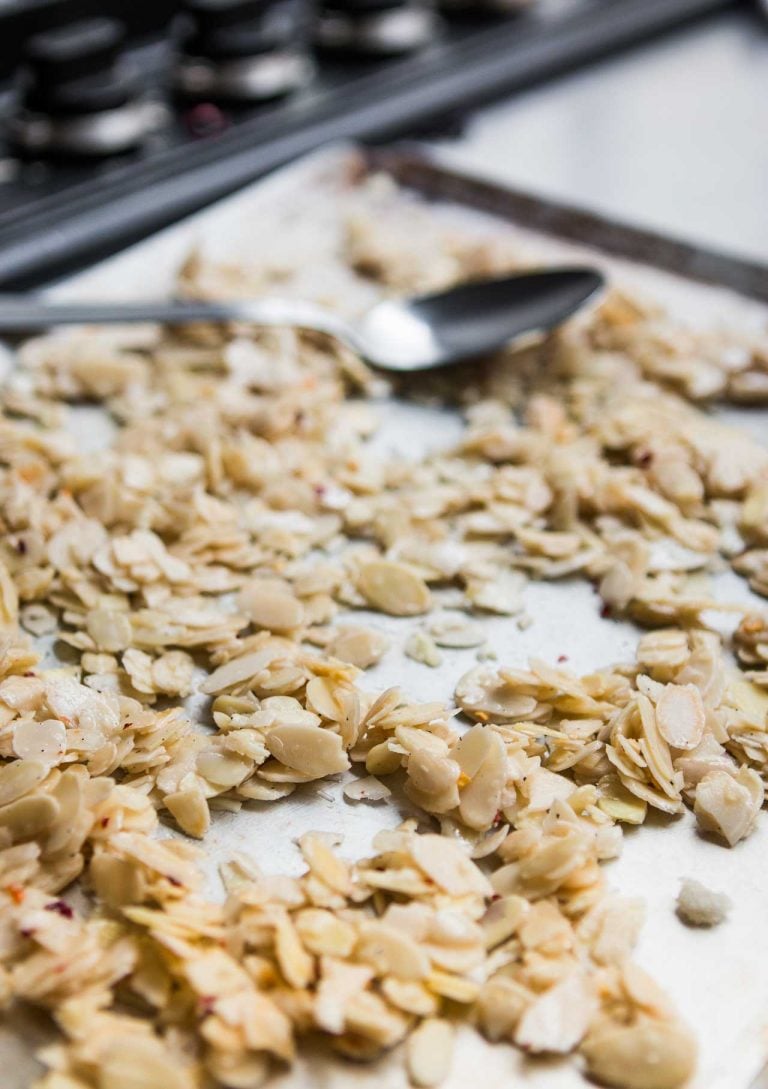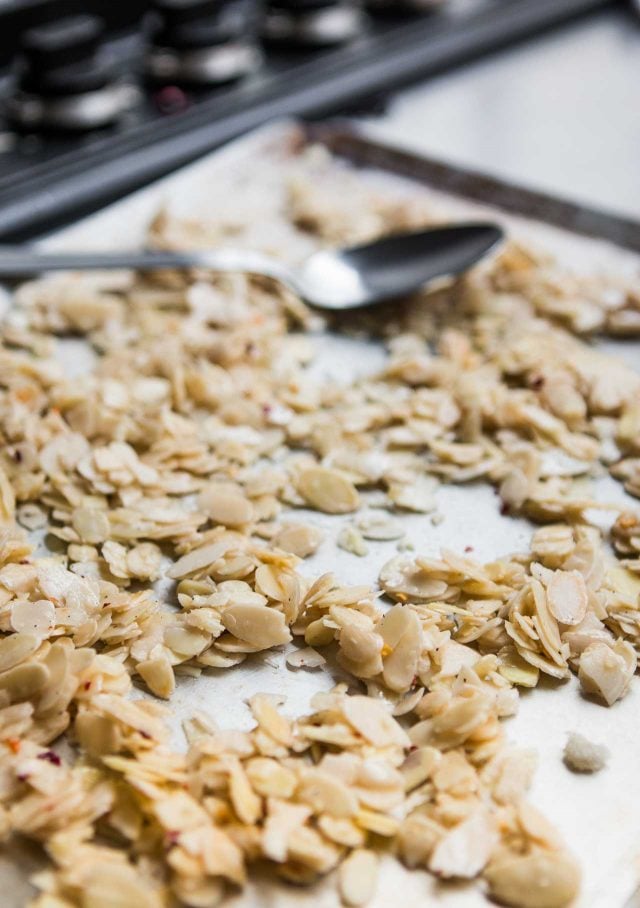 These almonds are, indeed, addictive. The title of them in the book uses a common moniker for that, due to your inability to stop eating them once you start. Trust me, I had to put these in a sealed container to keep my hands off them. But that wasn't enough to make me peel off that lid, and keep digging in. I even hid them from my partner so I didn't have to share. I'm a little ashamed about that, but it's something I have to live with.
A bowl of these spiced candied nuts is like granola without all the other stuff in it that you don't care about. Or like a bowl of completely amazing breakfast cereal, without messing with the milk. In short, it's like, well…I'll let you come to your own conclusion.
Spiced Candied Almonds
Adapted from
Almonds, Anchovies and Pancetta: A Vegetarian Cookbook, Kind Of
by
Cal Peternell
Red chile flakes are sometimes called
crushed red pepper
. Don't like spice? You can leave them out, although I found them not overwhelming at all. It is, however, important to use sea salt. Fine table salt is quite harsh and they won't taste very good if you use it, so try to use flaky sea salt, such as
fleur de sel
or
Maldon
, if you have it. If you've been reading my blog or my books for a while, I hope I've convinced you to keep salt like that in your kitchen by now. If not, you could use Diamond kosher salt. These candied almonds are terrific on their own, but can also be sprinkled over ice cream, a serving of cake, or as part of an apéritif snack spread.
2

cups (160g)

sliced almonds

,

natural or blanched

1/4

teaspoon

crushed red pepper flakes

1/2

teaspoon

flaky sea salt

freshly ground black pepper

1/4

cup (60ml)

water

1/4

cup (50g)

sugar
Preheat the oven to 325ºF (165ºC).

Put the almonds in a medium-sized bowl along with the red pepper flakes, sea salt, and several generous turns of freshly ground black pepper.

In a small saucepan, heat the water and sugar, stirring, until the sugar is dissolved. Remove from heat and stir the syrup into the almonds so they're completely coated. (Cal mentions they will steam considerably when you add the syrup, but mine didn't. But it's something to be aware of.)

Scrape the almonds into a mesh strainer set over a bowl or pan, and let drain 5 minutes.

Spread the almonds on a baking sheet in a single layer.

Bake the almonds in the oven until the almonds are golden brown, removing them from the oven to stir them twice during baking, so they brown evenly. They'll take about 15 to 20 minutes to bake. Remove the almonds from the oven and let cool before removing them from the baking sheet.
Notes
Storage: Store the almonds in an airtight container. They can be left at room temperature up to two weeks.