Vietnamese Caramel Chicken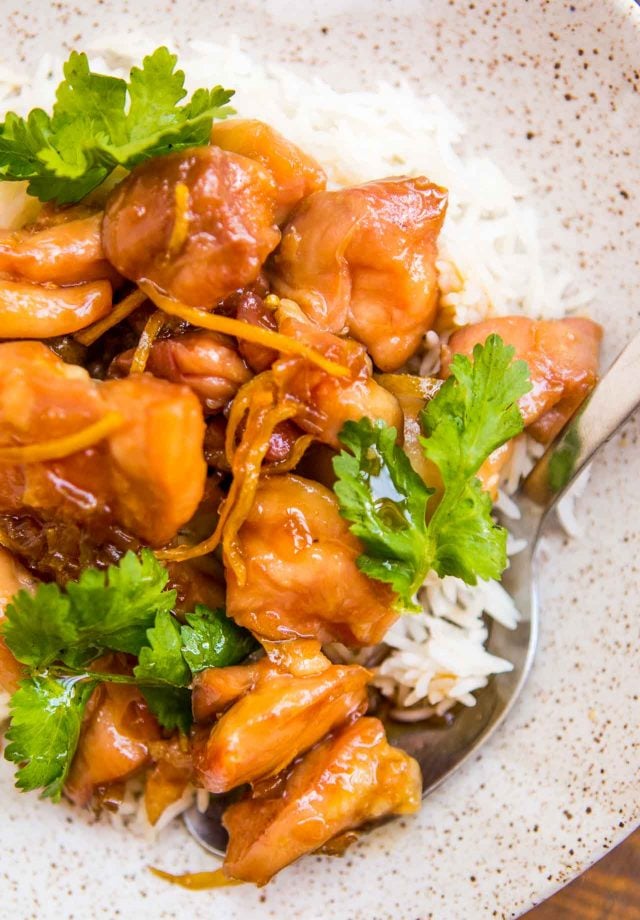 The first time I had chicken cooked caramel sauce was at The Slanted Door in San Francisco. "Caramel? With chicken?" I thought. But once I tasted it, I didn't need to wonder why it became their signature dish.
Back then, The Slanted Door was a small restaurant in the Mission, on a street that was notable for Latin markets, edgy bars, and burritos. Things have changed and last time I went with Romain, I took him into a hipster shop that had "pine water," that was something like $80 a bottle. When the bearded clerk wearing a soy-based dyed muslin apron with leather straps and vintage buckles kindly asked how we were finding everything, Romain replied in broken English, "Very expensive."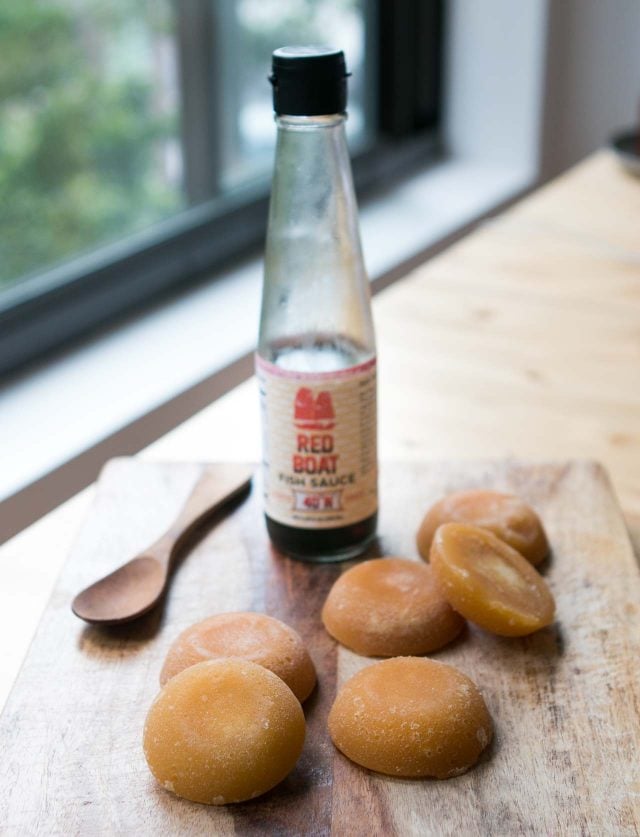 The Slanted Door was sort of a breakthrough place in San Francisco, and it thrived in that neighborhood, until the chef wanted to expand, which raised the ire of some of the neighbors. So he moved to the Ferry Plaza building, to spiffier digs, adjacent to the splendid outdoor market. I ate there about a year ago and the famous Clay Pot Caramel Chicken is still on the menu, and still a favorite.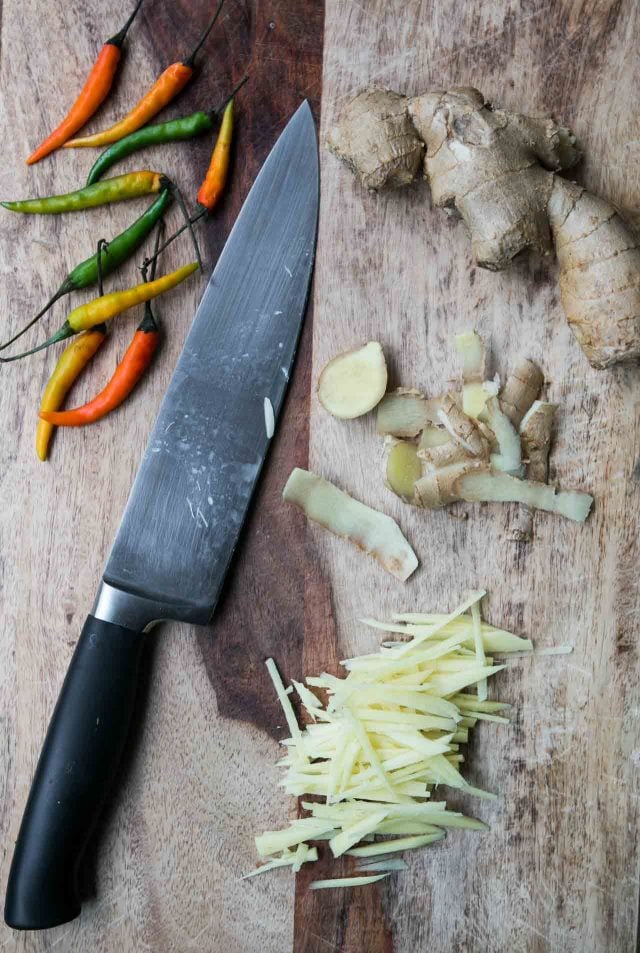 At The Slanted Door, the dish is cooked in a clay pot. I have a gazillion pots and pans, seemingly for everything, except a clay pot. And I'm not getting one, because I have nowhere to put it. (I'm still trying to find a place for the slow cooker that everyone said that I just had to have…which is still unopened.)
But it doesn't matter; the chicken in caramel sauce can be made in any vessel, like a large skillet or saucepan, or even a Dutch (or French) oven-type pot. Heck, if you've got one (and have opened in the box), you could probably make it in a slow cooker.
I love this recipe for a number of reasons. One is that's it's very easy and quick to make; you can have dinner on the table in about half an hour. But also, you don't need to hunt down a laundry list of ingredients to get authentic Vietnamese flavors. The only thing you'll need to do is track down palm sugar.
Supermarkets in America often carry coconut sugar, which is close, but not quite the same thing. I haven't tried it, so can't say if it'll work, so I recommend stocking up on palm sugar. It's inexpensive and lasts forever. I discovered palm sugar on a trip to Thailand, fell in love with it, and brought back enough to last me through the following decade.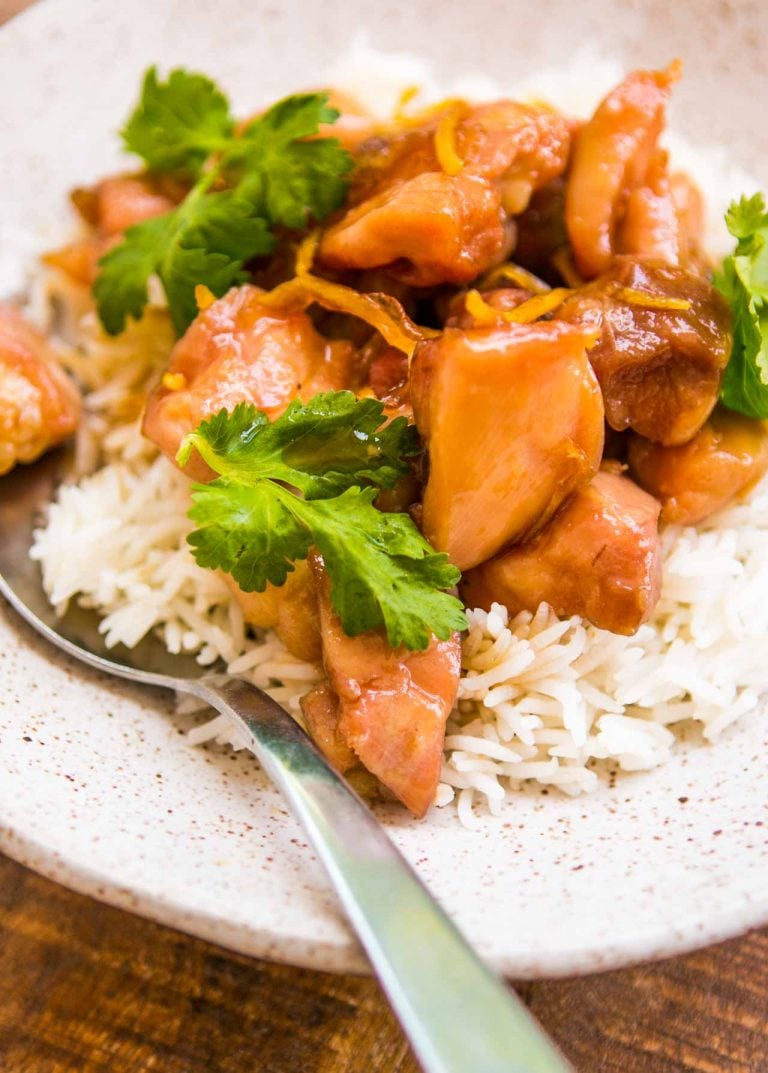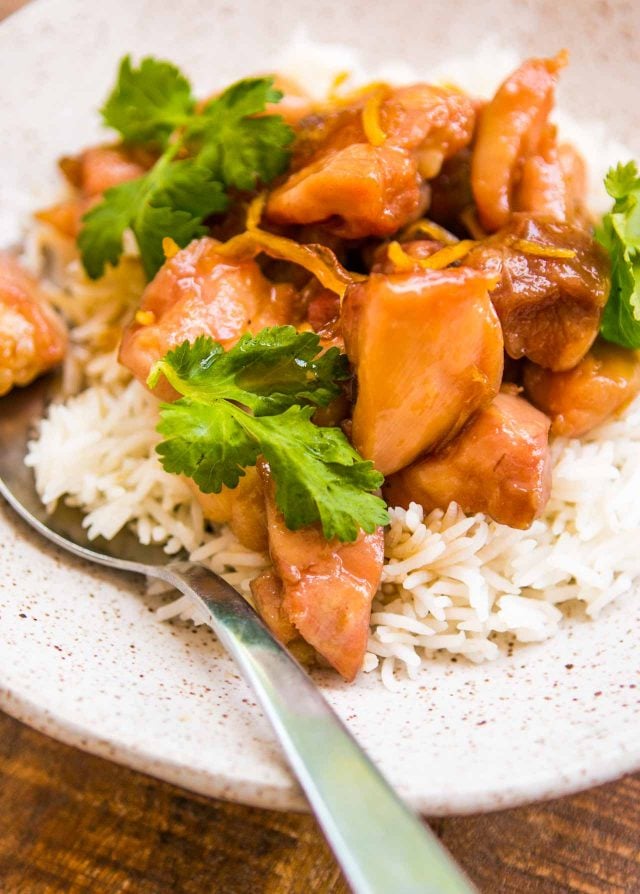 I made a few modifications to the original recipe but the best tip ever was from Andy Ricker of Pok Pok, who told me, "Melt the palm sugar in a microwave oven!" which works very well; in thirty seconds, you've got melted palm sugar. Bingo! That worked great and I made it with the aid of le micro-onde the next time I tried it, and it worked like a charm.
Vietnamese Caramel Chicken
Adapted from
The Slanted Door
by Charles Phan. I tinkered with the recipe, mostly with the portion size. Although I think they have their place, chicken thighs, rather than boneless chicken breasts, are best to use here. I've tried it with all breast meat and the dish is less-appealing made with white meat. For those who insist, a good compromise would be a mix of dark and white meat. Palm sugar is available in Asian markets and
online
. It usually comes in disks, although it's sometimes sold in tubs, which is harder to portion out. Indian markets carry
jaggery
, a cousin to palm sugar (sometimes made from sugar cane, and is a bit more stubborn to melt), could be used, although I recommend tracking down palm sugar.
For the caramel
8

ounces (235g)

light brown palm sugar,

,

coarsely chopped

2/3

cup (160ml)

fish sauce

2

Thai chiles,

,

sliced lengthwise
For the chicken
1/4

cup (60ml)

vegetable oil

1 1/2

pounds (700g)

boneless chicken thighs,

,

cut into bite-sized pieces

2

inch (5cm)

piece fresh ginger,

,

peeled and julienned

3

medium shallots (about 2 ounces, total, 60g)

shallots,

,

peeled and sliced into rings

fresh cilantro,

,

for garnish
1. To make the caramel, melt the palm sugar over low heat in a medium-to-large saucepan or skillet, stirring frequently (and breaking it up) to encourage it to melt. It'll take about 10 minutes to liquefy completely. Similarly, you can place the palm sugar in a large glass heatproof measuring cup or bowl and melt the palm sugar in a microwave oven, which will take about 20 to 30 seconds.

2. When the sugar is melted and bubbling, remove from heat and gradually add the fish sauce into the liquefied palm sugar, while stirring. (If you have a hood fan, you may wish to turn it on before adding the fish sauce.) It may also bubble up a bit, so be careful. Add the chiles and set aside.

3. To cook the chicken, heat the oil in a medium-to-large sauté or wide braising pan, or regular-sized Dutch oven. Add the ginger and shallots and cook until they start to wilt, about 2 minutes.

4. Stir in the chicken and the caramel, bring to a boil, then reduce the heat until the sauce is just simmering. Cook, stirring occasionally, until the chicken is cooked through, 10 to 12 minutes. (The original recipe said to cook the chicken for 20 minutes, but mine was done sooner.)
Notes
Serving: Serve the chicken with rice. Storage: The chicken is best eaten right after it's made. The sauce can be made up to one month ahead, and refrigerated. Rewarm until liquified before using.
Related Posts and Links
Charles Phan makes Clay Pot Chicken with Caramel Sauce (Epicurious, Video)
Palm sugar and Coconut sugar (The Spruce)
Palm Sugar (Amazon)