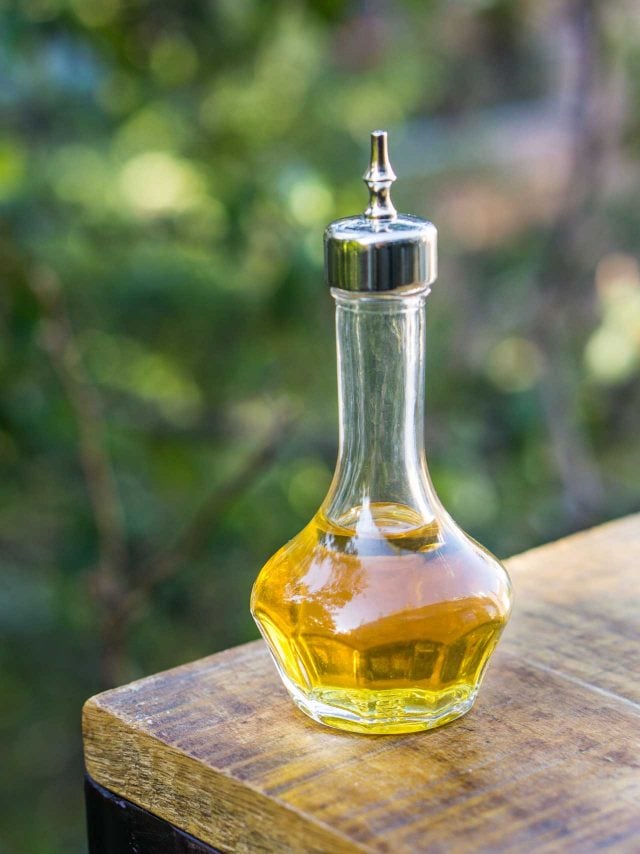 Bitters are used in a number of cocktails. Even if you can't strongly perceive them while you're sipping your drink, like salt, lemon zest, and vanilla, bitters are used to balance the flavors in the glass, providing a gentle undernote to bolster or as a contrast to flavors, rather than domineering or taking center stage.
When writing Drinking French* I kept in mind that most people either didn't have access to a wide variety of bitters, or didn't want to amass a line-up of little bottles of bitters at home just to make one cocktail. Although sometimes, a certain bitter does make a difference. So a few times, I nudged readers who might want to expand their flavor horizons towards a particular bitter, such as eucalyptus or salted chocolate. But in the overall picture, I like to give choices when writing a recipe in a book, so as many people ca make it as possible.
My fallback bitters are orange and aromatic (Angostura) because I wanted to make sure to use ones that people could easily find. Heck, I've even seen Angostura being sold in French supermarkets, as well as at Target stores in the U.S. So there's really not that much of a barrier to getting your hands on a bottle.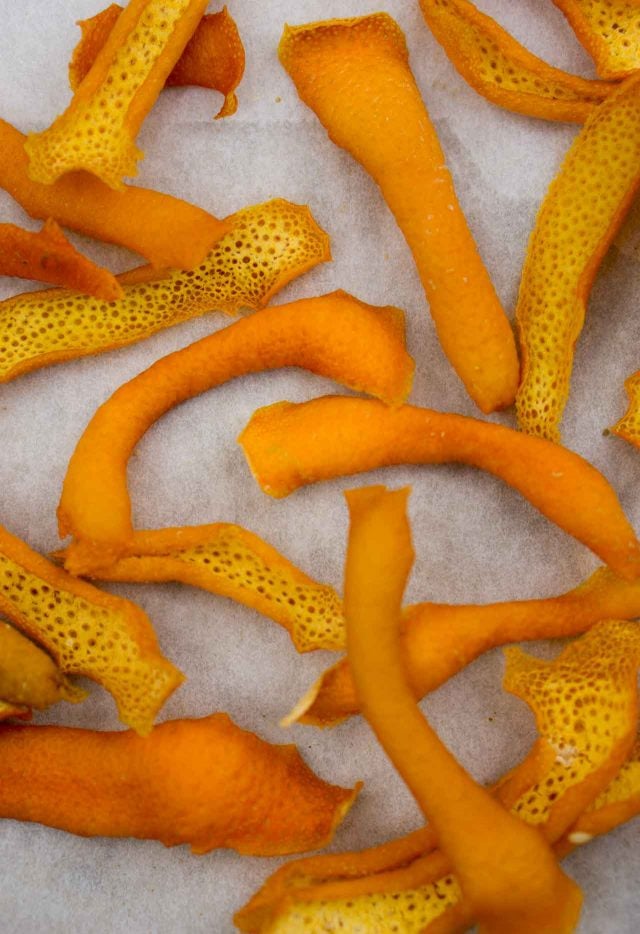 But orange bitters are easy to make. You just need four oranges, some liquor, and a few spices. When infusing flavors, the higher the percentage of alcohol in the base, the more extraction you'll get from the ingredients that are used for the base.
In France, there are eaux-de-vie, vodkas, and overproof rums, and in the U.S., depending on where you live, you can even get grain alcohol, which is excellent but the bottle carries a flammable warning – and it's not available in every state. So I went with a light amber rum that was 43% alcohol for this one. The brand isn't so important as you're only using a small amount of it in a drink.
Gentian root may sound as elusive to you as eye-of-newt, but it provides a husky bitterness to a number of French apéritifs and liqueurs and is nice to add to the mix, too. You can find dried gentian root at a local herb shop, or online here and here. I've made it optional (because I want you to be able to make this), but if you do use it, make sure you get gentian root (above), not powder.
Not to complicate things, but I had some extra caramel on hand and found out a small amount of the browned sugar balances the bitters and gives them a bit of sexy richness. You don't need to do that either (add the caramel), but I've given instructions on how to make it (the caramel, not the sex) after the recipe.
Homemade orange bitters make wonderful host gifts if you have friends who like to shake or stir up their own cocktails. Bottle them up in eyedropper bottles and hand them out upon arrival. Maybe it'll encourage them to mix you up something good to drink.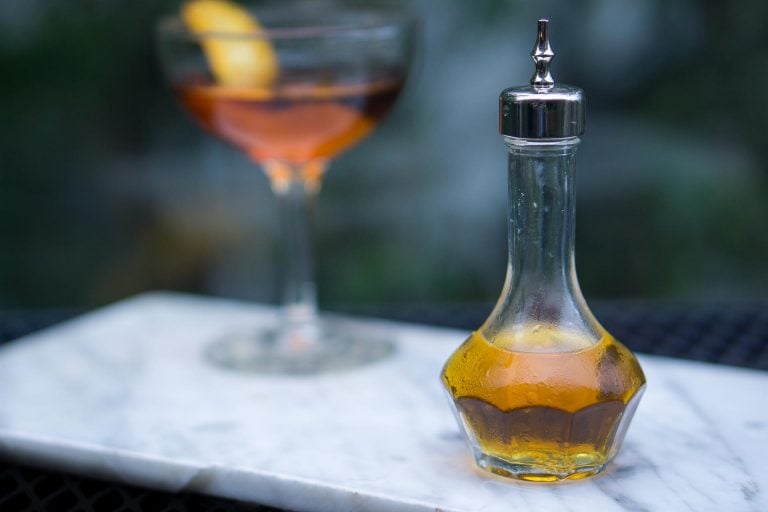 Orange Bitters
You can use vodka or whiskey, if you prefer, in lieu of the rum. Note that the higher the proof (ABV), the better the extraction of flavors, so feel free to use any of those spirits with a higher alcohol level. I made the gentian root optional but it adds a husky bitterness that I find really makes the bitters, better. You can find it at herbalists, natural foods stores, or online at
Penn Herb
,
Mountain Rose Herbs
, and
Etsy
. You can also play around with the spices. A bit of cinnamon, a few cloves, or perhaps a bit of star anise could be added. Be sure to filter the mixture through a coffee filter, rather than cheesecloth, which will insure that you won't have little bits of spices in the finished bitters, which will make it cloudy.
4

large

oranges

,

preferably unsprayed

2

cups (500ml)

rum, vodka, or another liquor

,

(see headnote)

12

coriander seeds

6

allspice berries

12

fennel or anise seeds

3

cardamom pods

,

gently crushed

1/2

teaspoon

dried gentian root

,

(not powder), optional

1

tablespoon

caramel

,

optional (see note at end of recipe)
Preheat the oven to 200ºF (93ºC). Remove the zest of the oranges using a vegetable peeler, and spread them on a baking sheet. Dry in the oven for about 50 to 60 minutes, stirring them once or twice during drying. They don't need to be bone-dry when done, but should have lost most of their moisture and smell orangey.

Pour the liquor into a clean medium jar. Add the orange peels and spices. Cover and shake. Let the jar stand in a cool, dark place for 2 weeks, shaking it once daily.

Strain the mixture through a coffee filter. Stir in the caramel, if using, then bottle.
Notes
To make caramel: Heat 1/2 cup (100g) of sugar with 1/4 cup (60ml) water in a skillet with a few drops of lemon juice. Cook, stirring only if necessary, until the mixture turns a deep amber color. Remove from heat and add 2 tablespoons of water. (Careful as it may steam and sputter.) Stir until smooth. If necessary, set the pan back over low heat to help dissolve any lumps of caramel. For details on caramelizing, check out my post: How to make the perfect caramel. This will yield a little more caramel than you need, but extra will keep in the refrigerator for several weeks and you can use it to drizzle over ice cream or oatmeal.
Storage: Bitters will keep for at least a year if stored in a cool, dark place.
Note: Bitters bottles, like the one shown, are available on Amazon, Bar Products and at Cocktail Kingdom.
---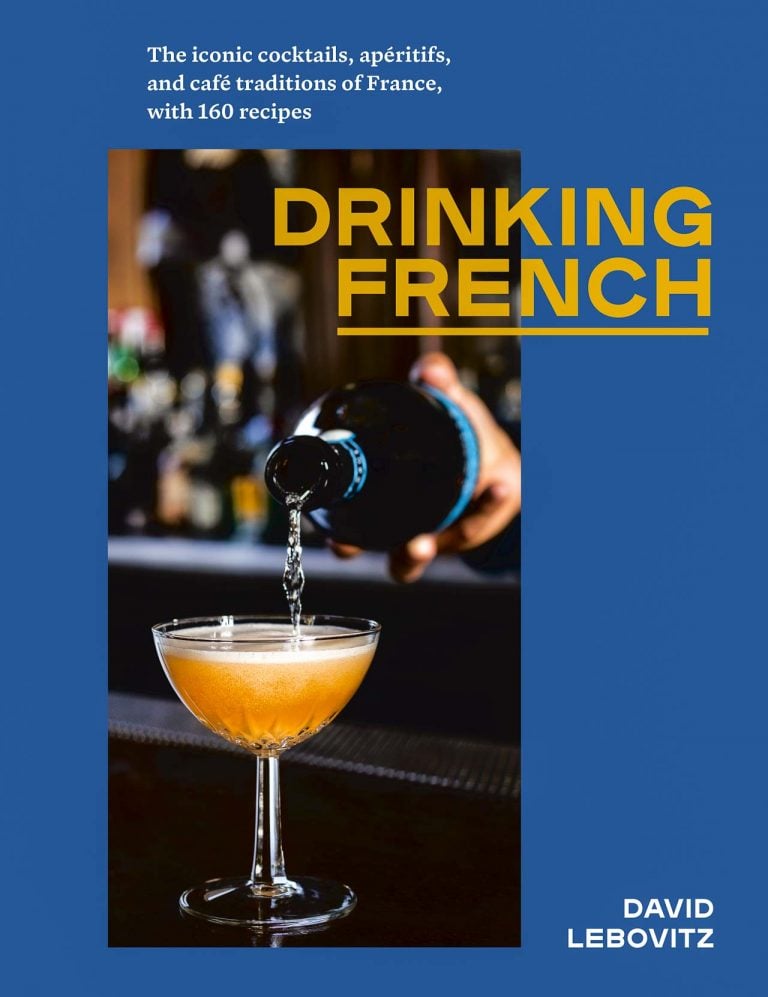 *Drinking French will be out March 3rd, 2020, which I'm really excited about! I spent the last two years working on the book, crisscrossing France researching, writing…and drinking.  The book features 160 recipes for the iconic beverages of France, from Paris café specialties like Salted Butter Caramel Hot Chocolate, Chocolate Frappés, herbal tisanes, and freshly-made lemonades, to icy apéritifs, homemade infusions (liqueurs and fruit drinks), as well as classic to contemporary cocktails from my favorite bars in Paris, to a chapter of snacks to go alongside. There are also stories about some of my favorite liquors and distillers in France, and I hope you enjoy reading the book as much I did writing it.
If you make these orange bitters, you'll be ready to go when the book arrives. And if you pre-order Drinking French now, you'll be the first to get a copy! You can do so at your local independent bookseller, including Book Larder, White Whale, Kitchen Arts and Letters, Omnivore, Powell's, Now Serving, Strand, and RJ Julia, as well as online at Barnes & Noble, Amazon, Indie Bound, and Book Depository, which offers free international shipping.