Before I went away for recent my trip to New York City, as a gesture of extraordinary kindness to the person who I swapped apartments with, I cleaned out some of the things in my fridge. Nevertheless, she managed to find my stash of crunchy organic peanut butter, but curiously missed the luscious jar of salted butter caramel from Henri Le Roux in Brittany. What's up with that? I guess that means there's another apartment swap in my future!
I came back to a spotless refrigerator, but after a few days, I realized there was too much empty space in there, so now it's back to filling it up again. I decided to do some quick pickles with carrots I gathered up at the outdoor market.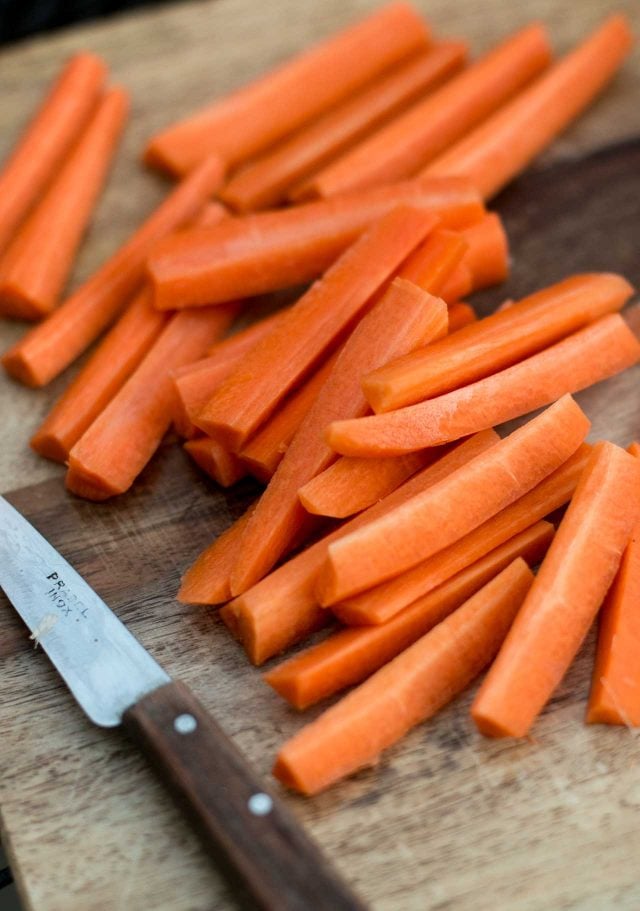 I was planning to make
salade de carrots rapée
with my handsome root vegetables, I had so many, well…pickles it is, or was.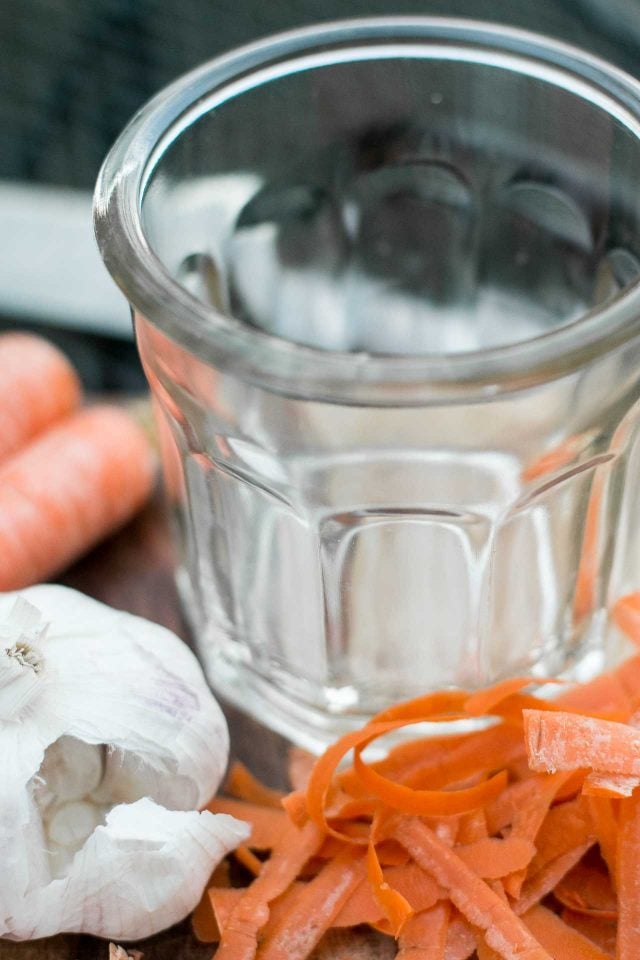 It also gave me an excuse to use some of the vintage jars I bought at a flea market last summer, which were priced at just 50 centimes a piece. Which offset the price of my organic haul. Because these aren't mean for long-conservation, it was fine to use my French beauties, which give me a thrill every time I dip a spoon, or fork, into them.
One nice variation is to add some radish slices to the mix. They look nice and add a little variety to the mix, which some say is the spice of life. Speaking of which, I've included some suggestions if you want to spice them up a bit, although they're delicious just as they are.
Easy Pickled Carrots
Adapted from
Epicurious
This recipe calls for 1 1/2 tablespoons of fennel or dill seeds, I prefer dill (which I couldn't find in Paris). You can use what you'd like, or leave them out. Another addition is to add some thickly cut radish slices with the carrots in step 4, as I did with a second batch.
1

pound (450g)

carrots

,

peeled

1 1/4

cups (310ml)

water

,

plus water for parboiling the carrots before pickling

1

cup (250ml)

cider vinegar

1/4

cup (50g)

sugar

2

garlic cloves

,

lightly-crushed

optional: 1 1/2

teaspoons

fennel or dill seeds

,

(See Note)

1 1/2

tablespoons

coarse sea or kosher salt

1

bay leaf
Cut the carrots into sticks. Bring a medium-sized pot of lightly salted water to a boil. (Use a non-reactive pot.)

When the water boils, drop the carrots in and simmer for one minute. Pour into a colander and rinse under cold water. Drain thoroughly.

In the same pot, heat the 1 1/4 cups water with the remaining ingredients. Once it begins to boil, reduce the heat and simmer for two minutes.

Remove from heat and add the carrot sticks. Cool until room temperature, then put into jars and chill.
Notes
Carrot pickles should be made at least one day in advance, and will keep for up to four weeks in the refrigerator.
Related links and recipes
Zuni Café's Zucchini Pickles (Wednesday Chef)
Bread and Butter Pickles (Simply Recipes)
Giardiniera (Smitten Kitchen)
Bread and Butter Pickles (Over a Tuscan Stove)