Paris Meet-Up, Book Notes, and Good Bite
La Cocotte Booksigning and Get-Together
This Saturday, June 27th, from 4pm to 5:30pm, I'll be signing books and meeting folks at La Cocotte bookshop in Paris, located at 5, rue Paul Bert. (Métro: Faidherbe-Chaligny)
There's going to be wine, women (and men), and if you get there early enough, Dulce de Leche Brownies for all.
Because there are a limited amount of books available, to ensure there will be one I can personalize just for you, you can pre-purchase The Sweet Life in Paris directly from their website, or by telephone (Tél: 09 54 73 17 77).
And thanks to my friends at Context Travel Paris who are sponsoring the event, to celebrate, they'll be giving away two spaces on any of their Culinary Walks during the meet-up. So come by and win!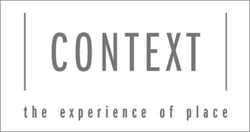 The Sweet Life in Paris Update
Thanks to those of you who've written and left comments, saying how much you're enjoying the book! It's always nice to hear from you and glad it's giving many of you a good laugh (whether with me, or at me). And because a few of you had asked, just to clear up any rumors, we're working on who will play me in the film. I'm lobbying for Zac Efron as the young, naïve David (except with amazing abs), and the wiser, more mature David will be played by either Hugh Jackman, Stephen Colbert—or Meryl Streep, who I am convinced can play anyone.
When the book was in final production, the division of my publishing house experienced a seismic editorial shift. Consequently some of my final edits and changes didn't make it into the first printing of the book.
There are two recipe questions that have come up:
In the recipe for Madeleines on page 221, the 3/4 cup (105g) powdered sugar, listed as the last ingredient for the madeleine batter, is the amount called for in the glaze. The instructions correctly indicate when and where to add both the powdered and granulated sugar.
And in the Bread Salad on page 134, the bread pieces should be tossed with all the other ingredients in Step #4. Unless you're gluten-free. In which case, you wouldn't add them at all.
And in which case, then it wouldn't be Bread Salad.
In which case,…oh, never mind…
And…Salt
I'm not a fan of harsh-tasting table salt and when I cook, I use sea salt. Depending on where you live, if you have access to kosher salt or a flaky sea salt, that's the salt that I recommend in the preface to the recipes on page 13.
I don't want to ask people to get out their rulers or micrometer to measure salt crystals, so please use your own instincts to figure out which salt you have that will work in baked goods. (Deb got it right with the Chocolate Yogurt Snack Cakes.) If you wish to use fine table salt, I recommend cutting the amount of salt called for in the recipes in half.
Those Deckled Edges!
A few folks have commented about the Deckled Edges of the pages. This rough-edge was a design decision that was made by the publisher and is meant to evoke a hand-crafted finish. It's not a flaw, but at my request, future books will be trimmed so the pages are smoothly-cut. (But hang on to your rough-cut edition; it may be a collector's item.)
Typos
Out of 87,593½ words, there are 3 that were goofed. I got 'em now and they've been corrected. (And considering each of my blog entries has about three typos in each, I'd say that's pretty good odds.)
Some News and Reviews
Michael comes to Paris and wins over a waiter
Deb's neighbors are scratching their heads
Hungry for Paris is sated
Chatting up Simply Recipes
The showgirl's husband> speaks
My Blank Page makes mousse
Eat Me Daily eats it up
The White On Rice Couple bake up a storm
Sweet Dorie almost gets crushed
Wright Eats comes to Paris, armed and ready
Transatlantic podcast with Adam
Why I miss Meg
Jaden heats things up my cakes Steamy Kitchen
Polly Vous says Oui!
Super Chef says "c'est super"
Who isn't In Need of Chocolate?
Sweet-talking at Digital City
An American in Paris…with Brownies on The Daily Beast
Los Angeles Times' Daily Dish
Gourmet finds the book tasty
Good Bite
I've recently teamed up with some of my good friends on a new video project called Good Bite. We'll be chatting about recipes and introducing them, then they'll be prepared in a professional kitchen as part of the video. I'm going to embed the videos in the sidebar shortly, which will change weekly, so take a look.
I signed onto this project when I learned that I'd be working with some of my favorite bloggers, many that I'm sure you're familiar with. And if not, you oughta be…
Shauna and Danny of glutenfreegirl.com
Matt of mattbites.com
Diane and Todd of whiteonricecouple.com
Jaden Hair of steamykitchen.com
Jeanne Kelley of jeannekelleykitchen.com
Catherine McCord of weelicious.com
Deb Perelman of smittenkitchen.com
Julie Van Rosendaal of dinnerwithjulie.com
Elise Bauer of simplyrecipes.com
The recipes will all be prepared on video by pros because, well, my place just isn't big enough. And their chefs are, admittedly, better looking and a lot perkier than I am. And Zac Efron wasn't available.
I'm still working on the challenges of shooting in a petite Parisian apartment. I did try to ask a certain "someone" for help behind-the-camera, but he insisted that viewers would be interested in seeing my socks and undies hanging out to dry behind me. So he got the axe, my friends, since I wasn't so sure you'd want to see all of that.
Also the HD format, I learned, shows every untrimmed ear hair and every poppy seed stuck between my teeth, so I'll try to do a little more grooming before I hit "Record" in the future.
Because that's what friends do for each other.