I always wonder, when I open a cookbook, what recipe is going to jump out at me? I sometimes head for the dessert chapter first, but since man (and everyone else) can't live by dessert alone – unfortunately – so I scan everything, from appetizers to main courses. I'm often drawn to cookbooks on French foods, of course, but also Spanish, Portuguese, and the areas in between, including the Basque region and Catalonia.
If you've been to Barcelona or that part of the world, you know what an exciting place it is. There are amazing beaches and museums, as well as eateries, tapas bars, and food markets. The region is known for its Michelin-starred restaurants, including El Bulli, which was possibly the most famous restaurant in the world, until it closed.
But most Catalan food is very approachable, making use of the very fresh fish and seafood that's available, as well as Arbequina olive oil, sherry vinegar, garlic, and smoked chile powder called pebre vernell. Crema catalana is a lemon and cinnamon-scented version of crème brûlée, and from a new book about Catalan cuisine, I learned about these little honey cakes that make a nice berenar, or afternoon snack.
These cakes are from Catalan Food: Culture and Flavors from the Mediterranean by Daniel Olivella. Daniel was born in Catalonia, surrounded by people who worked with food; bakers, fishermen, olive farmers, and people who cure meat. He eventually landed in San Francisco, where the food scene reminded him of the flavors back home, doing stints at Zuni Café with the legendary Judy Rodgers, and at Delfina, until finally taking the helm of his own restaurant and tapas bar.
Looking at this picture from his book (above), personally, I would have stayed put. But the grass, or however you say it in Catalan, always looks greener (or the sea always looks bluer?) on the other side.
Now he's living in Texas, where he moved his tapas bar, Barlata, yet his cooking remains rooted in Catalonia. But like any good cook, he's exploring local ingredients and flavors where he's at, including incorporating smoked brisket into his cooking. And it's hard to wave a flag for strict authenticity when there's smoked brisket involved.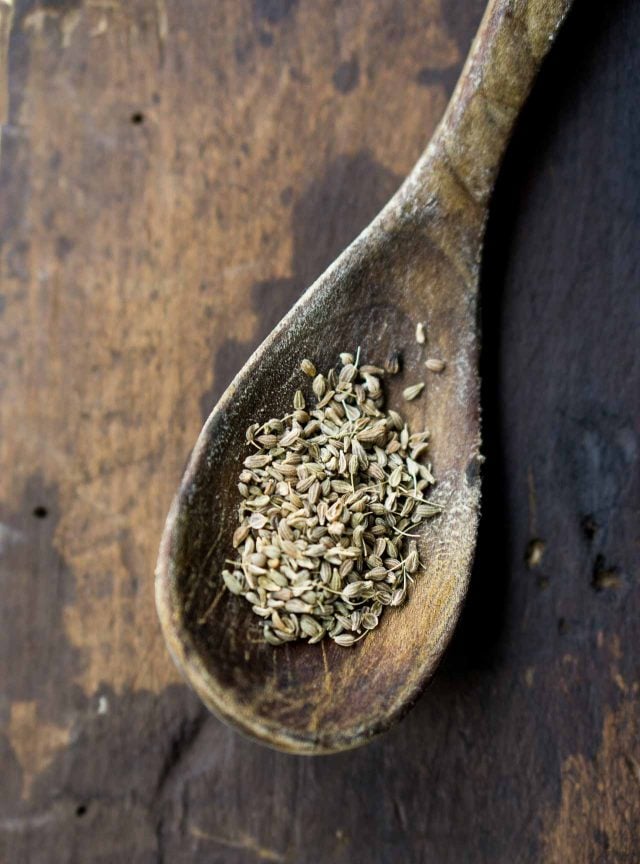 These spiced honey cakes are what he calls a dressed-up version of a snack his grandmother made for him of stale bread "drowned" in red wine, then sprinkled with lots of sugar.
Which begs another question: Why didn't I grow up in Catalonia?
If the ingredients in these cakes look familiar, they're related to Pain d'épices, French spice bread. Both get their flavor from honey and a generous amount of spices. And it's easy to see, and taste, the connection.
The first time I made them, I thought that the amount of honey involved might make the flavor a little too present, so I made them again using less. Comparing the two batches (above), I found that I preferred the ones with the amount of honey given in the book, which was spot-on.
Since the cakes are small, the honey isn't overwhelming. But when people ask me about reducing the sweeteners in recipes, note that I present the recipe that I feel uses the least amount possible, while yielding the best result. And these cakes hit that sweet spot.
They're simple to put together and are small enough so you don't feel overwhelmed if you polish one off, which you will. The spices are just right (I doubled some of them), and they go well in the afternoon as a snack. I have nothing against wine, but I decided to go with a cider syrup for a glaze, which makes them a little more kid-friendly, depending on where you're from.
Spiced Honey Cakes
Adapted from
Catalan Food: Culture and Flavors from the Mediterranean
by Daniel Olivella You can use regular cupcake or muffin paper cups to bake these in, or what are called "tulip" muffin liners, such as
these
. The ones I used were 2 inches wide, across the bottom, and roughly 3 1/2 inches high. (5 x 9cm) They're called
caissette en papier
, in French. I tried these with 25% less honey, thinking that would be the sweet spot for me, in terms of honey-flavor, but found that the amount called for here was spot-on. Try to find a good brand or variety of honey. Light, very runny supermarket varieties tend to be very sweet, but not so flavorful. If you go the grocery store route, look for a slightly darker, richer, wildflower honey, called
miel multifleurs
or
miel de fleurs
. I did make a few modifications to the original recipe. Instead of red wine, I made a syrup with sparkling apple cider for dipping the cakes. (You can use
hard sparkling cider
, or
non-alcoholic
.) I also swapped out dried ground ginger for the nutmeg but you can use either.
For the cakes
1

cup (320g)

honey

1/4

cup (45g)

(packed) light brown sugar

1

cup (140g)

all-purpose flour

1

cup (140g)

rye flour

2 1/2

teaspoons

baking powder

,

preferably aluminum-free

2 1/2

teaspoons

ground cinnamon

2 1/2

teaspoons

ground ginger or nutmeg

1/2

teaspoon

ground aniseed

1/2

teaspoon

ground cloves

1/2

cup (125ml)

whole or lowfat milk

2

large

eggs

,

at room temperature
For the syrup and rolling the cakes
1/2

cup (125ml)

sparkling apple cider

,

hard or non-alcoholic

1/2

cup (100g), plus 1/4 cup (50g)

granulated sugar
To make the cakes, preheat the oven to 350ºF (180ºC). Line a muffin tin with 12 cupcake or baking molds. (See headnote for size.)

In a small bowl, whisk together the honey and brown sugar. If your honey is super thick, you may wish to warm it slightly before mixing.

Sift together the all-purpose and rye flour with the baking powder, cinnamon, aniseed, nutmeg or ginger, and cloves, into a large bowl. Make a well in the center of the dry ingredients and add the milk and eggs, stirring until partially combined. Add the honey mixture and stir until everything is well-combined.

Divide the batter into the muffin cups; each should be about two-thirds full. Bake until the cakes feel just barely set in the center and the tops are lightly browned, 20 to 25 minutes. Let cool completely.

While the cakes are cooking and cooling, bring the cider and 1/2 cup granulated sugar to a boil in a small saucepan or skillet, stirring until the sugar is dissolved. Remove from heat and let cool to room temperature.

Put the remaining 1/4 cup sugar in a small bowl. Remove the cakes from the muffin cups and roll each in the sugar, coating the sides. Dip the tops of each cake in the syrup after you roll each one, and set them on a serving plate.
Notes
Serving: The cakes can be served with the remaining syrup. The author suggests crème fraîche served with each, although I found them a good snacking cake served on their own. Storage: The cakes can be kept for up 4 or 5 days at room temperature in an airtight container. They can also be frozen for up to two months. If you do freeze them, do so without dipping them in the sugar or syrup first, and save those steps for after you defrost them.