The Last Word Cocktail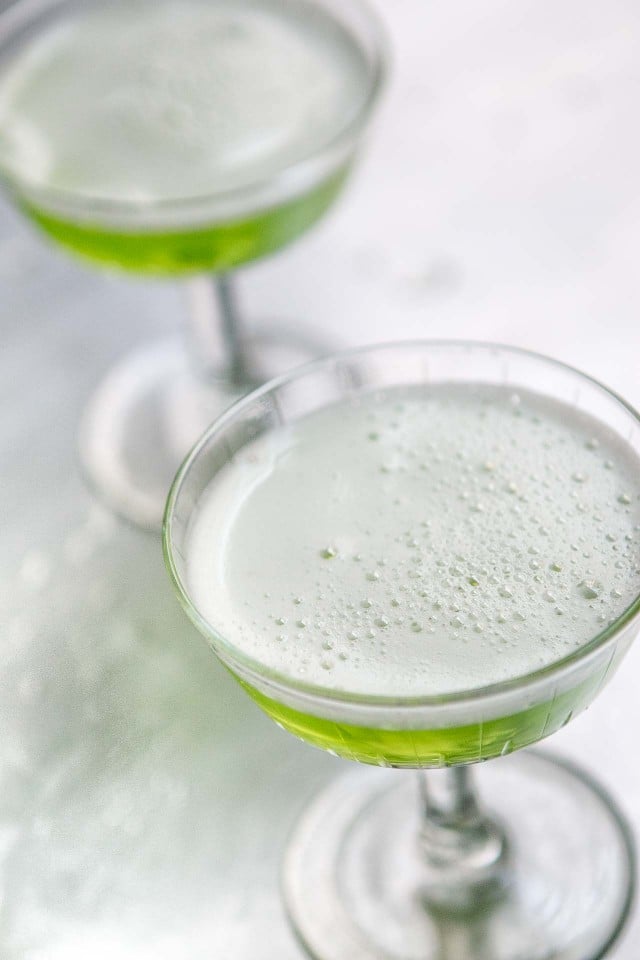 While I wish that I could try everything and go to all the places that are suggested to me. I used to keep lists of restaurants and bakeries in Paris that I intended to go to. Then, invariably, a few weeks later, that list would get updated with new places and I'd realize that I'd never make it to the older places. (Or maybe I would, just not at the moment. But most of us know where our best intentions go…) The other issue is time, which seems to constantly be in shorter and shorter supply.
Thank goodness for cocktails. Each glass, to me, is a like a little vacation. A nice cocktail takes you to a new place, with whatever mix of liquors, bitters and fruit juices are in that frosty goblet. From the moment the icy liquid hits my lips, as it makes its way down, I feel like I'm going on a little private journey, which can all be adjusted depending on what you're mixing up.
A reader sent me a particularly compelling message the other day with the word BEG in all-caps. Writing in all-caps is sometimes considered a no-no online, since it can come off as shouting. But through those capital letters, I sensed her passion for this cocktail. And when she closed out her message with "It'll blow your mind," well – isn't that what cocktails are for? So I got to work.
She'd accompanied the message with the proportions (thanks again, Kiki!), saying that she always doubled the recipe because she loved the cocktail so much. That prompted yet another of my scavenger hunts in Paris – this time, to find maraschino liqueur. Most of the stores that sell wine in Paris, and there are a lot of those, offer a closely edited selection of whiskies, vodkas, and other liquors, but don't delve too far beyond the standard bottles. My bottle of Bombay Sapphire was bought at the duty-free shop on my last trip. I used to wonder: Who the heck buys liquor there? It's so expensive. Now I know…
I hoofed it over to one highly acclaimed liquor store that specializes in liquors for cocktails, and not only did they not have it, but they'd never heard of it. Ditto for another liquor store that specializes in more elusive bottles. I'm often surprised by that because I'm not a cocktail or liquor specialist, and even I've heard of it.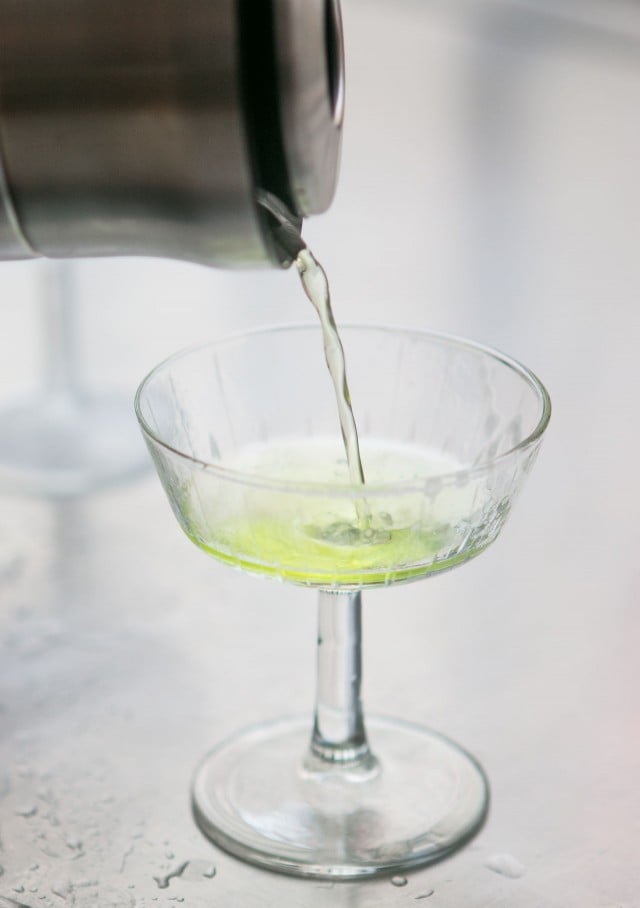 Then I realized that – of course – the Italians know about maraschino liqueur, which I knew about because I used to use it in San Francisco when making Italian desserts, or used it to add a touch to mixed berries and summer fruit, to highlight their flavor. So I hit one of the local Italian shops in my neighborhood, who had one lone bottle on the top shelf, which I grabbed.
The woman at the Italian épicerie asked me how I knew it and I said that as a pastry chef, I used it on fruit sometimes and in Zuppa Inglese. (In place of the traditional Alkermes, a liqueur colored by an insect, which is hard to get. And just for fun, I should try asking for that in a liquor store in Paris!) But I was planning to use it for an American cocktail.
When I got home, I also realized that I was low on Chartreuse (how'd that happen?) and used Izarra, an herbal Basque liqueur, although Chartreuse is the original choice. So if you have that, I recommend using it.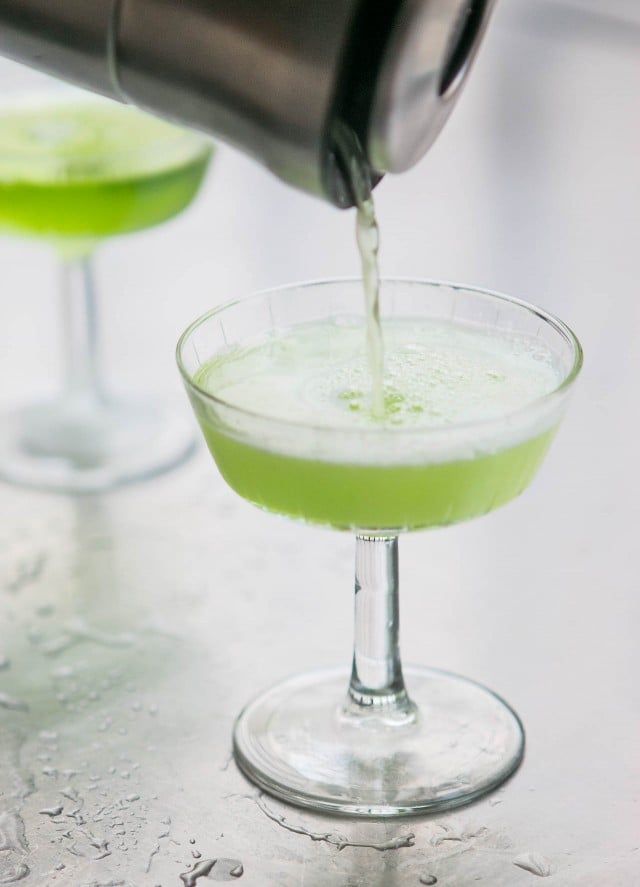 Once I had collected the bottles that I needed, back home I chilled a few cocktail glasses in the freezer and went to work. Because, man, after that…I was ready for a drink!
I juiced a few limes, added the other ingredients in equal proportions, then shook them up in my cocktail shaker with a handful of ice.
The beautiful lime-green liquid came spewing out of the shaker and into the glasses, astonishing me with its vivid color and yes, the four unique flavors blended together perfectly. Thankfully, now that I have all the ingredients on hand, I can have The Last Word whenever I want. And who doesn't want to always be able to have the last word?

| | |
| --- | --- |
| The Last Word | Print Recipe |
Originally from Ted Saucier, published in 1951, this cocktail was revived by Seattle barman Murray Stenson, this recipe makes two reasonable sized cocktails, although you can make one jumbo one from using 1 ounce of each ingredient. If you do, don't plan on being able to have a second!
1 1/2
ounces
maraschino liqueur
(such as Luxardo)
1 1/2
ounces
green Chartreuse
(Izzara can be used if Chartreuse is unavailable)
1 1/2
ounces
freshly squeezed lime juice
1. Chill two stemmed cocktail glasses in the freezer.
2. Fill a cocktail shaker halfway full with ice. Add the gin, maraschino, Chartreuse and lime juice.
3. Shake vigorously for 15 seconds, until well chilled. Strain into the chilled glasses.
Note: Maraschino liqueur is usually available at well-stocked liquor stores. You can get it in Paris at some Italian food/specialty shops and at La Maison du Whisky.