Strawberry Frozen Yogurt Recipe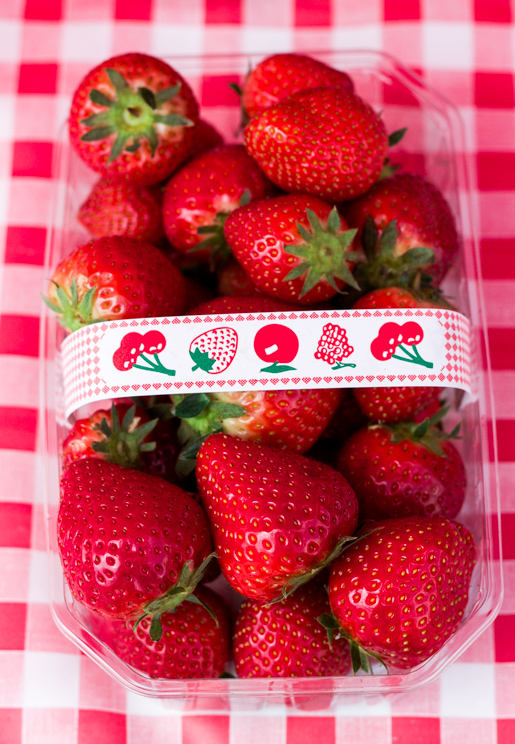 At the markets during the spring and summer here in Paris, there are piles and mounds of strawberries. The sweet, fruity scent pervades the air as you get closer to the stands. I always come home with as many as I can carry, so I can eat as many as I can during their season. Some people swoon for the pale gariguette berries, which are slender and pointed, although I've tried them several times and don't find them much better than the everyday Chandler variety that's normally available.
While at the market this week, being such a good customer, I got a deal on a large flat of strawberries so after much jam-making, I decided to take my ice cream maker out for a spin and whip up a batch of Strawberry Frozen Yogurt.
Unlike the stuff at the mall, real frozen yogurt is made from plain, whole-milk yogurt, fresh fruits, and some sweetener. Although some people like to drain their yogurt first for a richer end-result, I prefer the lighter style of frozen yogurt. You can use Greek-style yogurt, which is three times richer than whole milk yogurt. Slicing the berries and tossing them in sugar makes the strawberries bright red in color and can make ho-hum berries quite delicious.
Strawberry Frozen Yogurt
About 1 quart (1l)

Use a good-quality, whole milk or Greek-style yogurt for best results.

1 pound (450g) strawberries, rinsed and hulled
2/3 cup (130g) sugar
optional: 2 teaspoons vodka or kirsch
1 cup (240g) plain whole milk yogurt
1 teaspoon fresh lemon juice

1. Slice the strawberries into small pieces. Toss in a bowl with the sugar and vodka or kirsch (if using) until the sugar begins to dissolve. Cover with plastic wrap and let stand at room temperature for 2 hours, stirring every so often.

2. Transfer the strawberries and their juice to a blender or food processor. Add the yogurt and fresh lemon juice. Pulse the machine until the mixture is smooth. If you wish, press mixture through a mesh strainer to remove any seeds.

Chill for 1 hour, then freeze in your ice cream maker according to the manufacturer's instructions.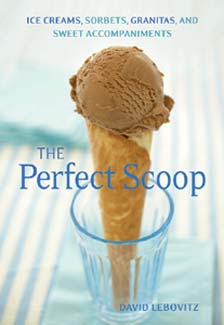 Related Links & Recipes
Vanilla Ice Cream (Recipe)
Easy Chocolate Ice Cream (Recipe)
Salted Butter Caramel Ice Cream (Recipe)
Tips for making homemade ice cream softer
Recommended equipment to make ice cream & frozen yogurt
Making ice cream without a machine
Meet your maker: buying an ice cream machine
Candied Bacon Ice Cream (Recipe)