Strawberry Frozen Yogurt Recipe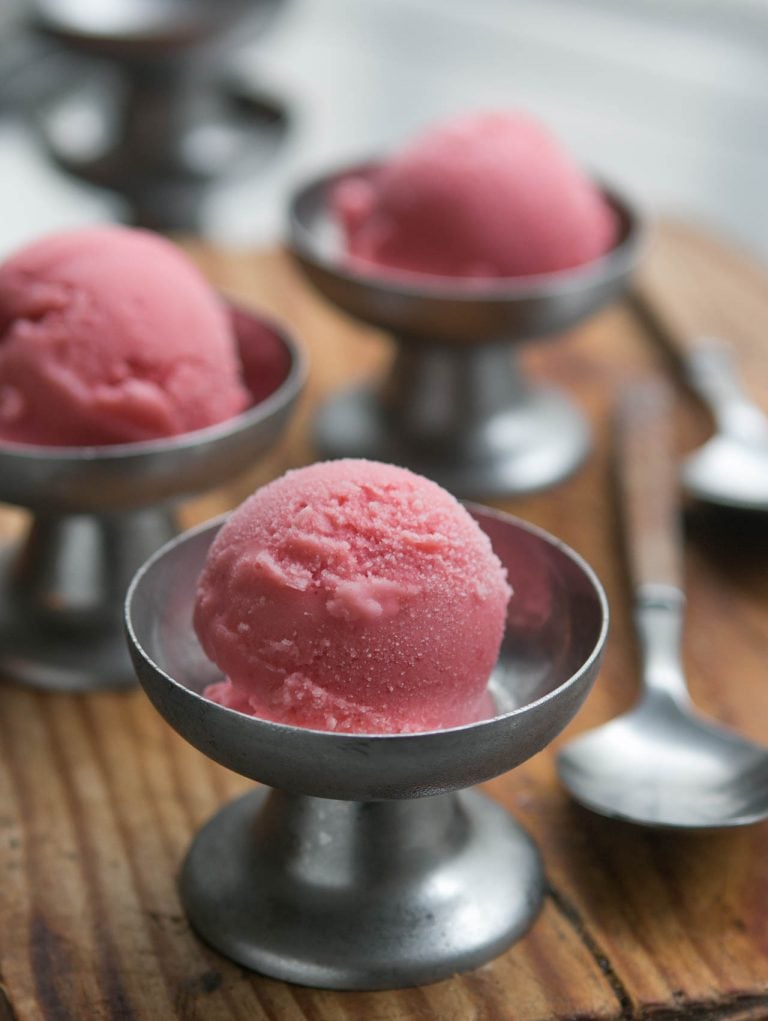 During spring and summer in Paris, there's an overwhelming amount of strawberries at the outdoor markets. The sweet, fruity scent pervades the air as you get closer to the stands and I always walk around and take a look at what people have, to find the most fragrant and deeply color baskets.
For me, it's impossible to come home with just one basket. And when the season hits in full force, I gladly buy more, and churn them into strawberry frozen yogurt. It's very easy to make and unlike strawberry ice cream, you don't need to do any cooking. It can easy be made in a blender or food processor and takes just minutes.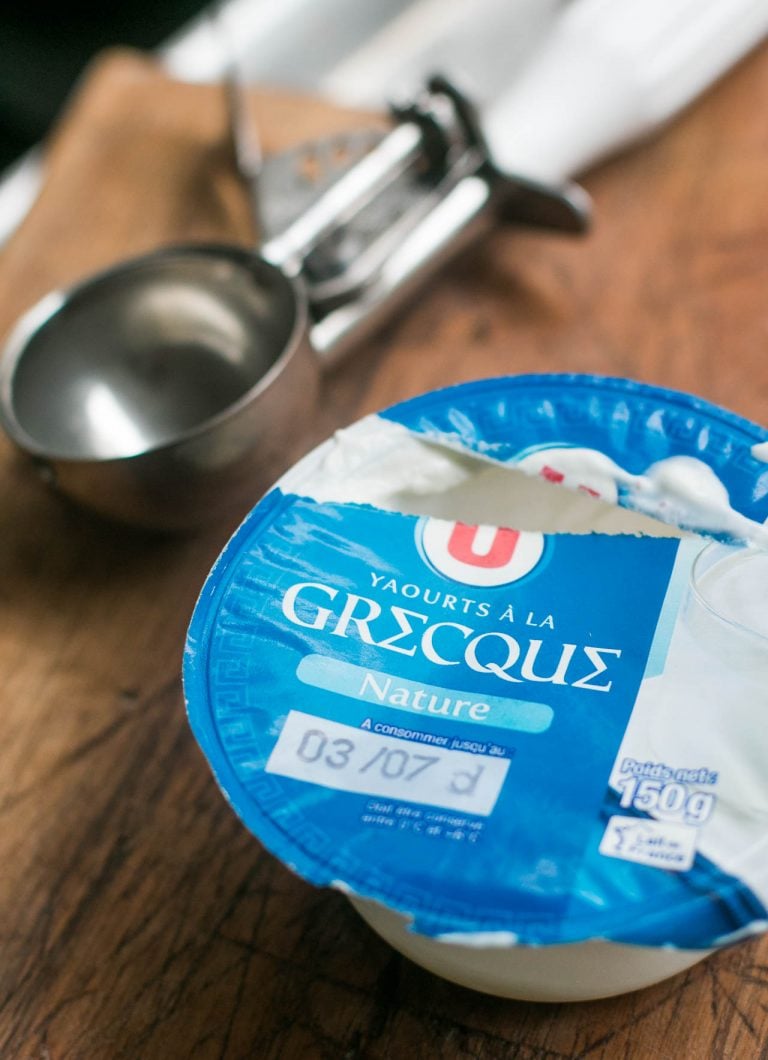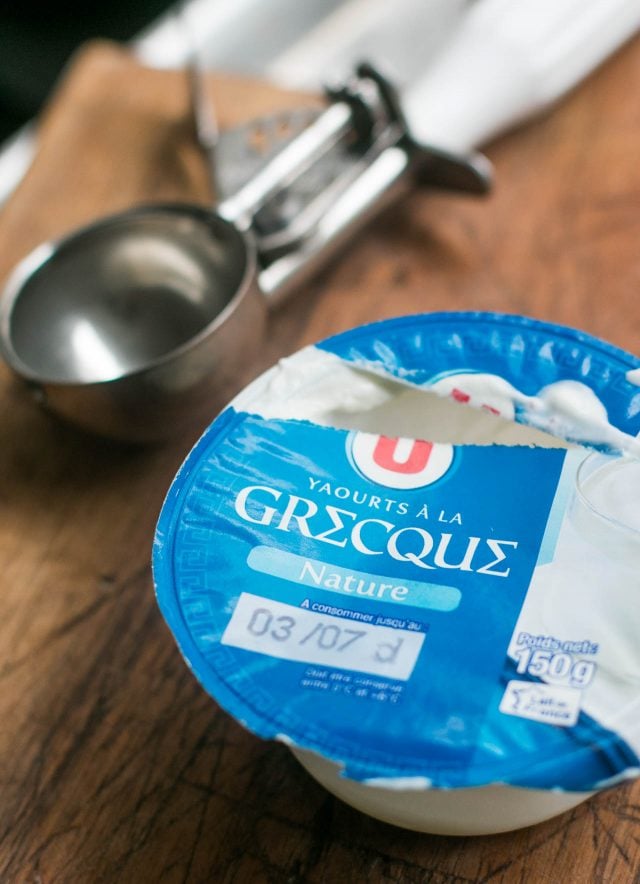 I tend to favor Greek-style yogurt, which has become more popular in the last few years, and is even available at my local supermarket. It's richer and thicker than regular whole-milk yogurt, and has less water, so it's an ideal base for frozen yogurt.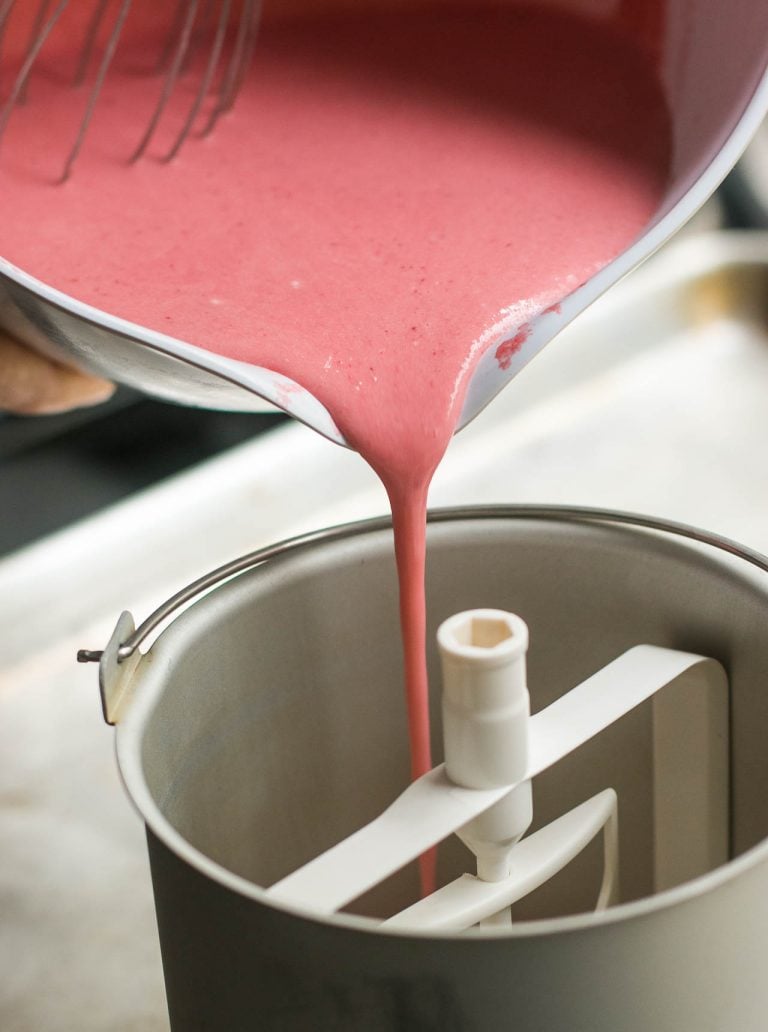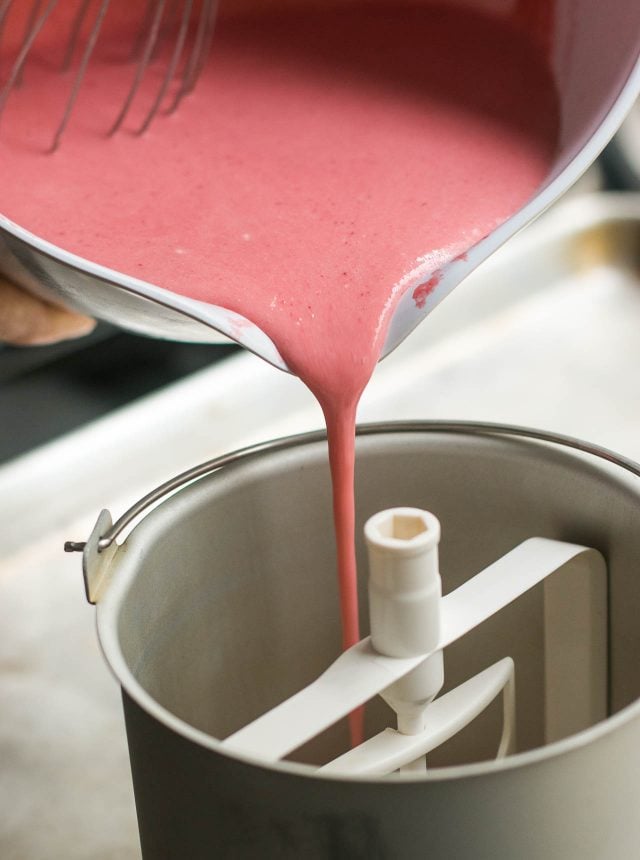 The yogurt also adds a nice tang as well to the frozen strawberry yogurt, which nicely offsets the sweet berries. Slicing the strawberries and marinating them in sugar makes the berries extra-bright red in color and can make even ho-hum berries delicious.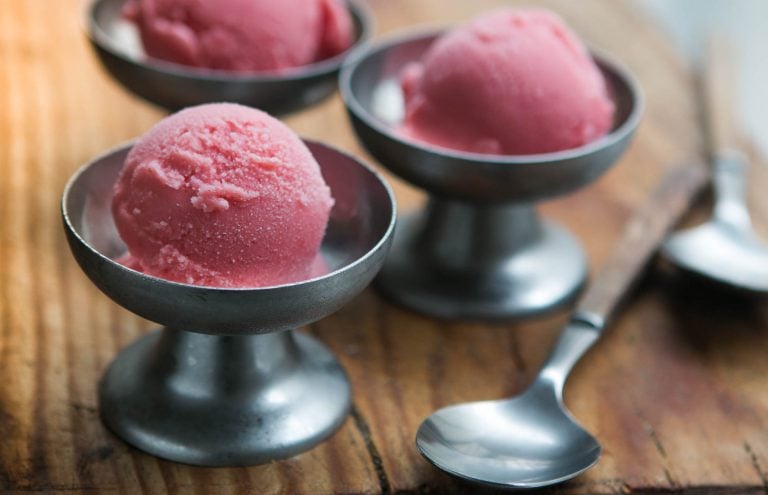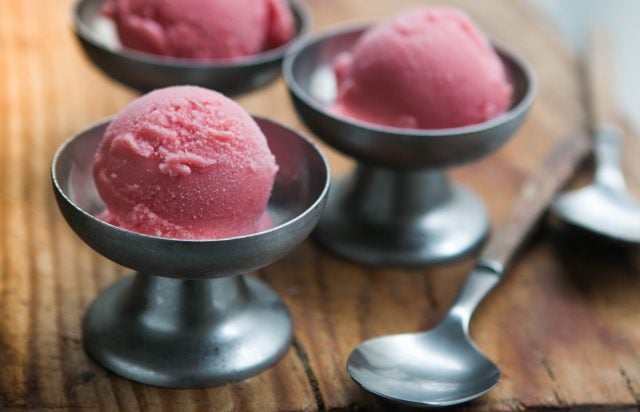 Strawberry Frozen Yogurt
Use a Greek-style yogurt for best results. Regular whole-milk plain yogurt can also be used.
1

pound (450g)

strawberries

,

rinsed and hulled

2/3

cup (130g)

sugar

2

teaspoons

vodka

, (optional) or kirsch

1

cup (240g)

Greek-style yogurt

1

teaspoon

freshly squeezed lemon juice

,

(optional)
Hull and slice the strawberries. Toss them a bowl with the sugar and vodka or kirsch (if using) until the sugar begins to dissolve. Let stand at room temperature for 2 hours, stirring every so often.

Transfer the strawberries and their juice to a blender or food processor. Add the yogurt. Pulse the machine until the mixture is smooth. If you wish, press mixture through a mesh strainer to remove any seeds. Taste, and add lemon juice if desired.

Chill for at least 1 hour, or overnight, then freeze in your ice cream maker according to the manufacturer's instructions.
Related Links & Recipes
Salted Butter Caramel Ice Cream
Tips for making homemade ice cream softer
Recommended equipment to make ice cream & frozen yogurt
Making ice cream without a machine
Meet your maker: buying an ice cream machine