Mokonuts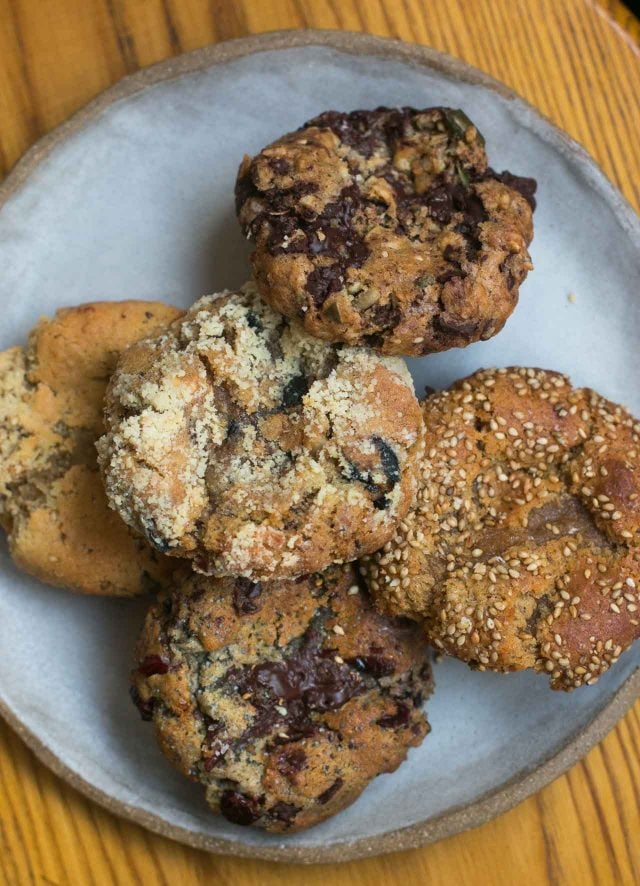 I often wonder where people will go when they tell me they want to dine somewhere "out-of-the-way" in Paris. Do they want to go to the outer reaches of the 20th or 15th arrondissements for lunch? And if they want to go somewhere where "only locals" eat, will they be happy with a standard plat du jour? Or do they want more creative cooking, with an accent on fresh ingredients?
In a tight, closely watched city like Paris, there are few places that are undiscovered. When I first stopped into Mokonuts one day for a cookie, shortly after they opened, there weren't many people there. When I went back recently, it was packed. And with good reason.
To be honest, I was miffed that it took me so long to go back, but I've been so busy that it was hard to get away in the middle of the day for lunch, which is the only time Mokonuts is open. (They are planning to open for dinner service in the near future.) But since they have two kids, and do all the cooking themselves, Moko Hirayama and Omar Koreitem need to be home by the time the kids are out of school.
It's easy to see why no one else could take over the reins here. Mokonuts is a highly personal spot. Originally categorized as a "café and bakery," they've taken the small place to a whole new level and have embraced the savory side.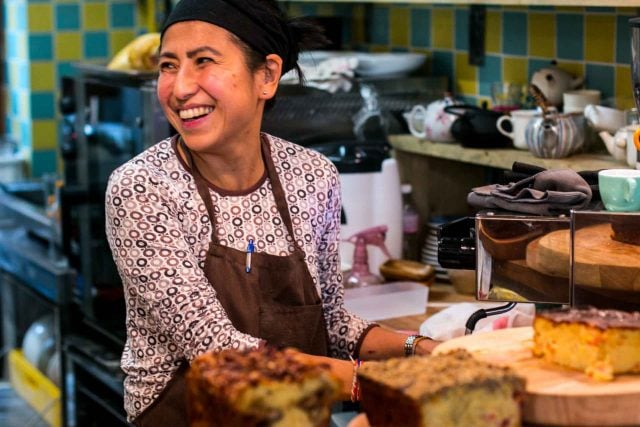 Omar handles the less-sweet side of things. Born in Lebanon, but raised in Paris, he met his wife, Moko (who was born in Japan, but lived in San Francisco and New York) when she was transferred to London. Got that?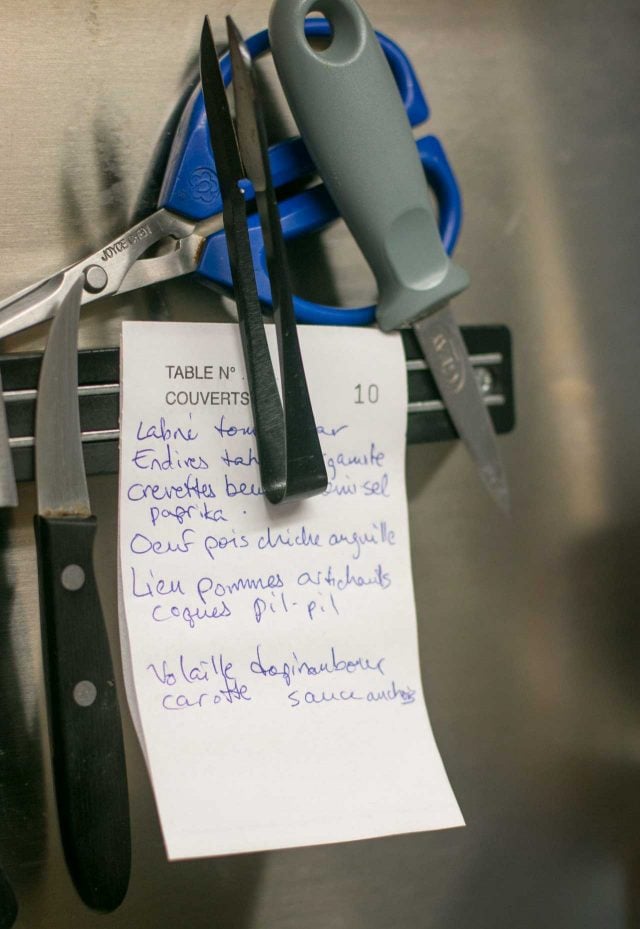 Moko worked in finance but was intrigued by pastry-making and went to work at Ladurée in London, baking early in the morning before going off to her regular job. They eventually made their way to Paris, to work at the doomed La Jeune Rue, a project that promised to turn the Upper Marais into a culinary destination, but slid toward failure, and never got off the ground.
So they decided to go off on their own, starting by making sandwiches. But Omar (who worked at Daniel, in New York) wanted to flex his culinary chops and explore new flavors.
Starting with super-fresh ingredients, carefully sourced, his cooking has a decidedly Middle Eastern bent, riffing on the flavors of his native country, which include sumac, za'atar, labneh, bergamot, and tahini, seasoning well-sourced ingredients from the Île-de-France (the region where Paris is located), including beautiful produce from the potagers (edible gardens) of Marie Brouard and Thierry and Elise Riant.
Middle Eastern cuisine is having a renaissance in Paris with popular places like Miznon, Liza, and Tavline filling their seats and tables. Omar gets some of his ingredients from Lebanon, though, to find the quality he's looking for, and it shows in his plates. Well, if you can't see it, you can certainly taste it.
The menu changes daily so there might be a soft cooked egg with chickpeas and smoked eel with braised red endive and tangy sumac sprinkled over it, to enjoy with a un p'tit verre de vin.
Or there may be clams with lieu jaune (pollack), artichokes, crushed potatoes, and mâche (lamb's lettuce).
Being France, of course, there's (natural) wine for lunch, but those of us that have to get back to work can opt for lemonade scented with rosewater. But do save room for dessert, because Moko's cookies – and other sweets – deserve their reputation as right up there with the best in Paris.
Desserts are all made in-house. But rather than baking off a bunch of cookies in the morning and letting them sit all day, Moko bakes them practically to order, so they're soft and warm when you get them. She told me she relies on my technique for tapping the cookies down while they're warm, to keep them soft and chewy.
But she is the one responsible for the delicious range of flavors; tahini, multi-grain and chocolate, rye, cranberry and chocolate, miso-sesame, peanut butter and milk chocolate, and coconut with Cambodian black pepper, that she slides out of the oven all day, while chatting with customers and working around Omar, in their neatly organized kitchen.
In addition to platters of cookies, there's may be a swirly chocolate babka or le cheesecake, a Parisian favorite, topped with crunchy pomegranate seeds.
Mokonuts
5, rue Saint-Bernard (11th)
Métro: Faidherbe-Chaligny
Tél: 09 80 81 82 85
Open Monday through Friday, 8:45am to 6pm.
(Reservations recommended at lunchtime.)
UPDATE: The team at Mokonuts opened Mokoloco (74, rue de Charonne, 11th), a walk-in sandwich shop that's open Tuesday through Saturday, 11:30am to 5pm. The sandwiches are excellent, served on housemade bread, as are the side salads – yup, the famous cookies are on offer as well.