Service clients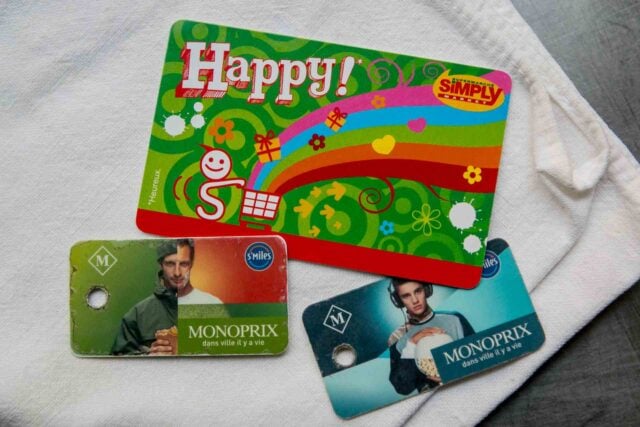 When I first arrived in France and enrolled at a French school, the teacher went around the room and asked us all, who came from various places around the world, what we missed about our home countries. We often did exercises like that because it was a way to get us to speak French about a subject we were passionate about. (Which is why another good way to learn a foreign language is to talk about politics, although I found in France, talking about food works, too) All of the Americans said we missed the same thing: Customer service, which the teacher told us was the most common response from us.
It's not that the French don't have customer service. In fact, they have incredible customer service. When the right person helps you, you could not ask for someone more interested, concerned, or effective at assisting you to get what you want or need.
I recently had to get an official document and spent a few weeks filling out forms, waiting in lines, and going back-and-forth to the office, making sure that I was doing everything correctement so things wouldn't be overly delayed, or that I have to start at zéro and redo everything because I used a fine ballpoint pen rather than a medium-point. To make a rather long story short, after spending a final Friday going from one bureau to another, and waiting in the appropriate line for each (only to be told to go back to the end of another line), the clerk finally tapped a few keys on his clavier, instantly printed out the form, and handed it to me. I don't recall how much time I put into getting that document, but I was ready to jump over that gray Formica counter and give the guy a big bisou.
It reminded me when I had to get a government form back in the United States. a while back and spent a few weeks compiling a French-style dossier of all the documents the website said that I needed, everything neatly organized to their exacting standards. When it was all set, I nervously handed over the folder of paperwork, trembling over what document he was going to tell me that I had forgotten, or filled out wrong, or stapled together rather than used a paperclip, and would have to go home and start all over again.
Instead, the guy waved away the folder and told me the form would arrive by the end of the week by mail, and told me if I didn't get it, to call him and he'd look into it, handing me his business card with his direct line. I wasn't sure what country I was in. When I told Romain the story, he asked if the guy was giving me his card so I could ask him out. I guess word had crossed the Atlantic that I put out for paperwork.
There a couple of things you can do in France to ensure that you're getting the best customer service. And no, none of them involved doing anything unseemly. Yes, you can do all the things the books and websites (including mine), tell you to do, like say Bonjour, madame when you enter a shop, say Merci, monsieur, on the way out (which doesn't help you much for your visit, since you're leaving – but consider it like the airplane bathrooms, where they ask you to prepare the area "as a courtesy to the next passenger"), be polite, do things like the "locals" and put your bread on the table, don't demand ice, pretend you understand, or when all else fails, throw yourself at someone else's mercy.
Another is to be exigeant or discerning. I once translated that to Romain as "discriminating," which he told me was not the case because he didn't see how it was discrimination, which is, admittedly, confusing. But showing that you are discerning (or, what could be construed as "being difficult" elsewhere…), in France, it demonstrates that you are a person who is worthy of the fine customer service they are going to offer you.
Another way to get superior service is to be a client fidèle, and go to the same butcher, baker, and sausage-maker over and over, so they get to know you. You don't have to put out, although it helps to be a little flirty in some instances. On second thought, lest you think I'm easy, what I mean is that you need to be seductive. At my age, it doesn't work as well as it used to. (In fact, I don't remember when it ever worked.) Still, in my mind, I'm having affairs in my mind with the sausage guy, the two women that sell cheese at my market, the fellow that presides over the spit-roasted chickens at my local butcher shop, the vendeuse at my bakery who doesn't mind rifling through the basket to find me a bien cuite baguette, and even the people at the airport in Paris, because I keep thinking if I smile, and bring them cookies, I'll get an upgrade.
The cookies never worked in San Francisco, so I don't bother bringing treats anymore, but I still do an awful lot of groveling, which hasn't worked at De Gaulle Airport. Getting on a plane, one flight attendant was indeed delighted at my presence, but still directed me to turn right when I got on the plane, rather than welcoming me to take a left, where everyone was sipping Champagne, ready to be tucked in for the night.
To stay in everybody's good graces, I've gotten fidelity cards from several grocery stores in Paris (above), which I use, but I'm still unclear as to why they give them out since I've never seemed to have gotten anything from them. (Also unclear: Why "Happy!" is written in English, rather than French.) They don't give you a discount at the register, or "cash back," or anything like that. But the cashiers keep asking me if I have one at the check-out and I want to stay on their good side, so I've become a card-carrying member of them all, because I never know when I might want to buy something, and need a little service clients when I do.