Lowfat Banana Cake recipe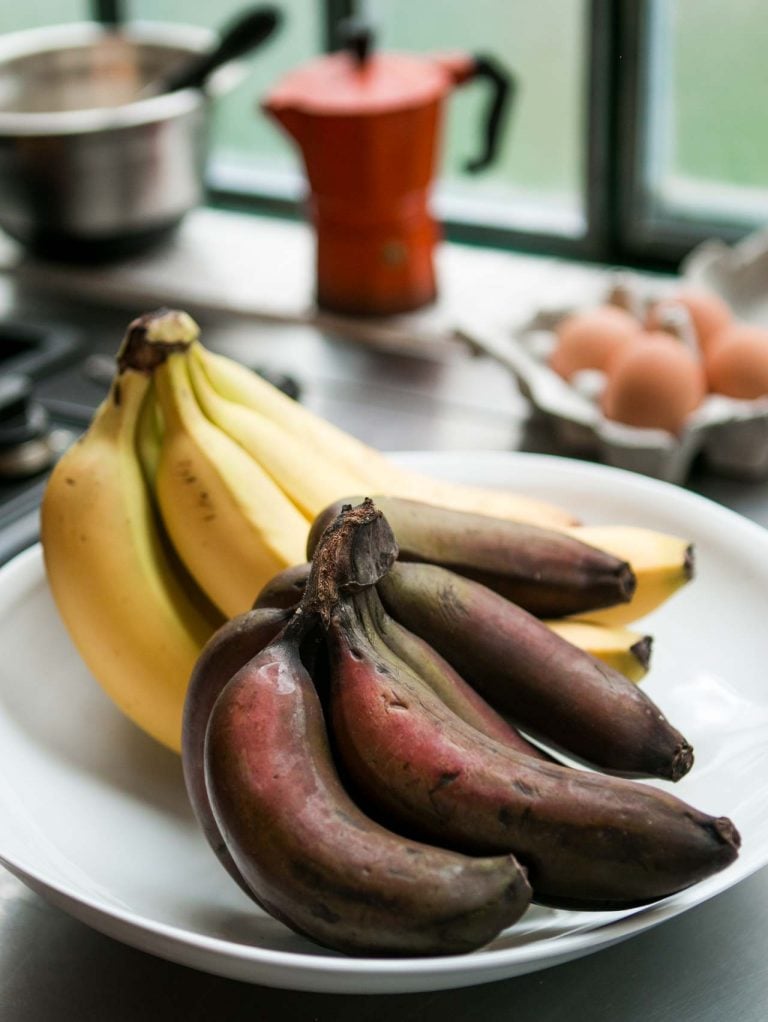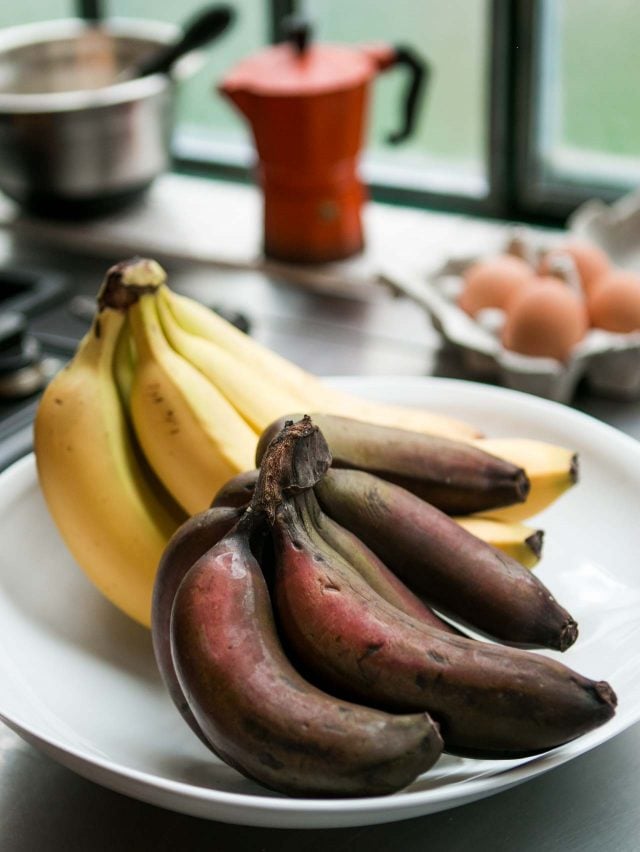 I've been cooking my way through Nick Malgieri's Perfect Light Desserts which I featured in a recent interview, and have had a great time making many of the recipes from the book, including this towering chocolate cake I made for the first Thanksgiving I had. (Yes, we celebrate Thanksgiving twice in Paris. Once on Thursday and the other on the weekend, because some people have to be at work Friday morning.)
Since I've been on the subject of leftovers around here, I confess much of this baking was due to a surplus of applesauce I'd made from an apple-picking I did when my friends who live in the countryside complained they had too many apples and didn't know what to do with them all. So I thought I would be a very good person, and help them out.
Luckily, my benevolence gave me a good excuse to try a rather good selection of cakes and cookies from Perfect Light Desserts, including the Easy Spice Cake (page 86), Holiday Fruitcake (page 75), Oatmeal Cranberry Bars (page 268), Chocolate Rum Cake (shown above, page 22), and my favorite, a batch of Chewy Oatmeal Cookies.
The Easy Spice Cake was a big hit…especially with me, since it was really simple to make, but was even a bigger hit with my French friends, who loved the fragrant spices and toasty crunch of slightly-exotic Texas pecans. (Although I did have a hard time explaining to Parisians the concept of a low-fat dessert, the results certainly won them over.) I added a big handful of chopped dates too, which I'm sure tipped the calorie scale a bit, but the extra fiber had a decidedly healthy 'effect' so I'm sure I'll be forgiven.
Due to many requests from readers, I'm sharing his Banana Loaf Cake. Nick advises mashing the bananas with a fork so they stay a bit chunky, but is especially adamant about using bananas that are so ripe they're covered with spots. Or even a bit beyond. Because the cake falls into the 'light' category, it has less than 300 calories per slice. But if you're not watching your weight (or if no one's watching you) perhaps you can sneak in a handful of chocolate chips as well, like I do.
| | |
| --- | --- |
| Low Fat Banana Cake | Print Recipe |
2 1/2
cups
flour
(spoon flour into dry-measure cup and level off)
2
teaspoons
baking powder
1/2
teaspoon
ground cinnamon
1/2
cup
dark brown sugar,
firmly packed
3
tablespoons
unsalted butter,
melted
1
teaspoon
vanilla extract
2 1/2
cups
mashed bananas (about 4 or 5 large very ripe bananas. Mash,
then measure)
One 9 x 5 x 3-inch loaf pan
sprayed with vegetable cooking spray coated with fine, dry breadcrumbs or a dusting of flour
1. Set a rack in the middle level of the oven and preheat to 350ºF (180ºC) degrees.
2. Stir together the flour, baking powder, baking soda, and cinnamon.
3. In a medium mixing bowl, whisk the egg whites to break them up, then whisk in the sugar and the brown sugar. Whisk in the butter and vanilla, followed by the mashed bananas.
4. Sift the flour mixture over the banana mixture and thoroughly fold it in. Scrape the batter into the prepared pan and smooth the top.
5. Bake the cake for about 55 to 65 minutes, or until a toothpick inserted in the center emerges clean.
6. Cool the cake in the pan on a rack for 10 minutes, then unmold it and cool completely on a rack.
Storage: Keep the cake wrapped in plastic at room temperature after it has cooled. For longer storage, double wrap and freeze for up to a month.