Israeli Couscous with Butternut Squash & Preserved Lemons
When I started this site back in 1999, I had forums, where people could chat and post messages about food and cooking. As the blog evolved, we had to say goodbye to it, but one question lingered: Is couscous pasta?
My contention was that it wasn't since couscous doesn't start out as a 'paste' (or as the French would say, un pâte), which is the foundation for pasta. On the other hand, perhaps it is pasta, because couscous is flour mixed with water, then rolled until little granules form. To make matters even more complicated, there's Ptitim, also known as Israeli couscous, whose springy, chewy texture wouldn't raise an eyebrow if someone called it pasta.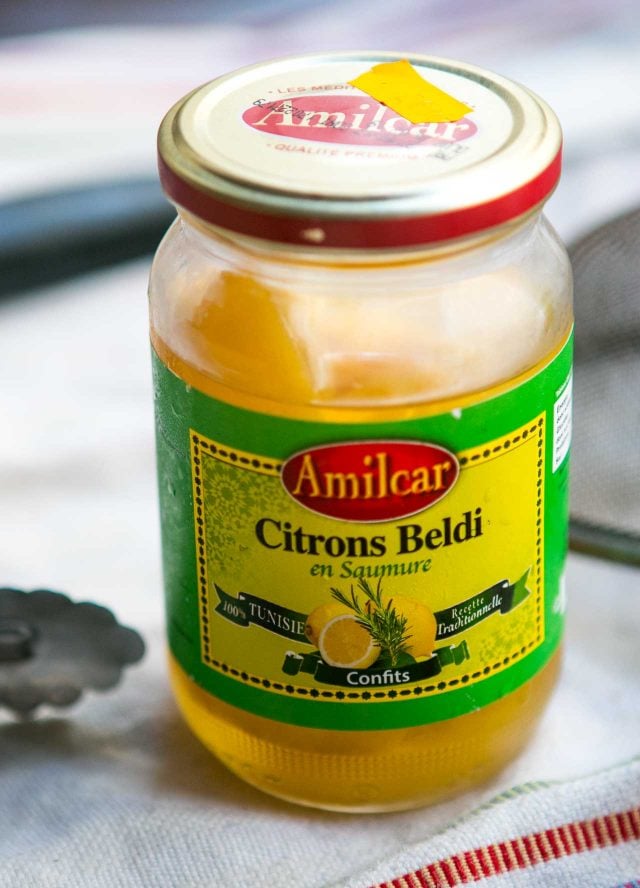 The issue was never resolved, but if anyone had any problems with Israeli couscous, they can take it up with its toasted, brawny Italian cousin, fregola sarda, or maftoul, from Palestine.
This is one of my absolute all-time favorite dishes and I've been meaning to share it forever here. I make it constantly since it goes well with any kind of grilled or braised meat, fish or poultry. It's also great vegetarian fare, on its own, or paired with roasted vegetables. It can also be made it advance and I've made it for large parties and it reheats beautifully.
The original recipe calls for golden raisins, but I sometimes toss is a few dried cranberries too, which give it a holiday feel. Or dried sour cherries, which are wonderful if serving this with a lamb dish, such as lamb tagine.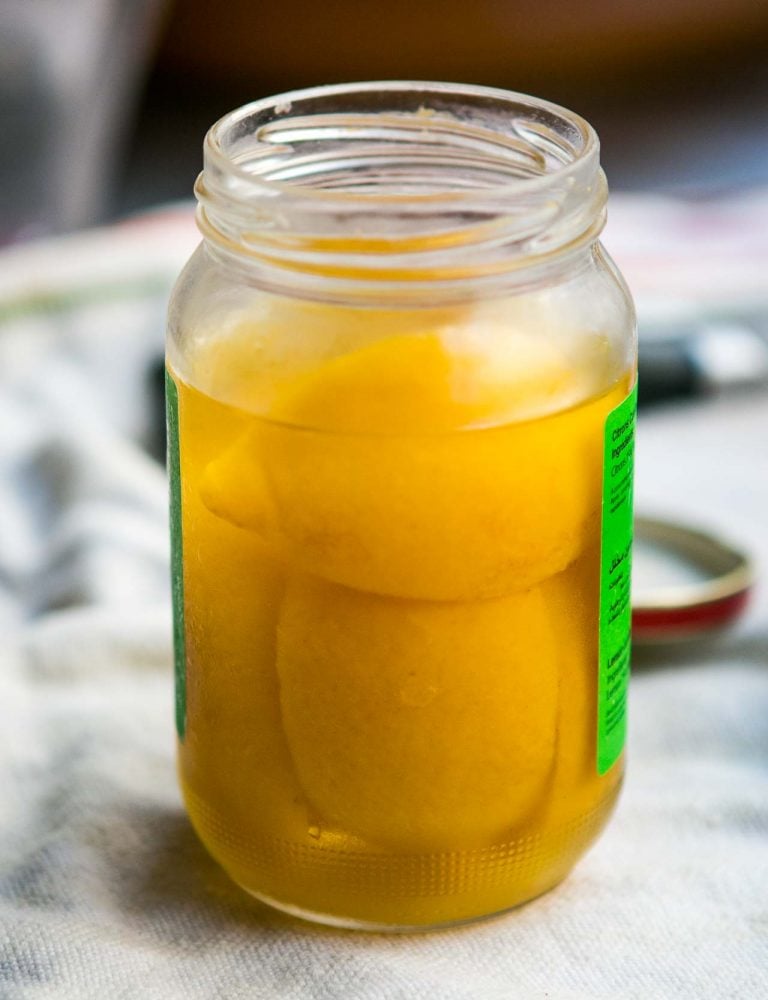 This recipe came from an old Gourmet magazine, the long-gone classic, which took us around the world, table-by-table, and recreated (and created) some very interesting recipes, such as this one. Like a perfect Caesar Salad, all the ingredients come together just right in this dish, without one dominating the others. So I never veer from the recipe because it's so well-balanced.
It calls for preserved lemons, which you can make (which you'll need to start a few weeks in advance or buy at Middle Eastern markets, or online. When shopping for the other ingredients, but sure to buy two large bunches of flat-leaf parsley since it takes a lot to make the required amount. Curly parsley doesn't have the same herbaceous flavor, so I don't recommend it—unless you live in a flat-leaf parsley-challenged place.
Pine nuts are wonderful in this dish, although I avoid the Chinese ones, and try to find pine nuts from Italy, Spain, or elsewhere. They're pretty expensive, but lend a wonderful flavor to the couscous. You can swap out coarsely chopped pistachios for them, and for the raisins, I've substituted dried sour cherries, which add a nice bit of tartness.
Israeli Couscous with Butternut Squash and Preserved Lemons
Adapted from
Gourmet magazine
I don't recommend making any changes to this dish. The preserved lemons are pretty important; their salty-tang hits just the right notes with the other ingredients. If you can't get butternut squash, though, you could use sweet potatoes, another squash, or pumpkin. Whatever you use, be sure not to overcook it. For some reason, golden raisins meld in perfectly and their darker counterparts just don't seem right to me. That said, I do like dried cherries (or dried cranberries) in this very much, and they're especially festive around holidays. So feel free to add them, as directed.
1 1/2

pounds (700g)

butternut squash

,

peeled and seeded

3

tablespoons

olive oil

salt

1

large onion

,

peeled and minced

1 3/4

cup (280g)

Israeli couscous

,

or Italian pepe-style pasta

1

small cinnamon stick

1/2

cup (60g)

golden raisins

1/4

cup (30g)

dried cherries or cranberries

,

coarsely chopped (optional)

1/4

teaspoon

ground cinnamon

1

cup (60g)

chopped flat-leaf parsley

2/3

cup

pine nuts

,

toasted (see Note)
Preheat the oven to 450F (230C).

Cut the squash into 1/4-inch (1 cm) cubes and toss them with 1 tablespoon of olive oil and a seasoning of salt in a large baking dish or pan.

Cook on the upper rack of the oven until the squash is just tender, about 15 minutes. (Don't overcook.)

While the squash is cooking, heat the remaining 2 tablespoons of olive oil in a skillet and cook the onions over medium-high heat with a bit of salt until translucent.

As the squash and onions are finished, scrape them into a large bowl.

Bring a large pot of salted water to a boil and cook the Israeli couscous with the cinnamon stick until tender, about 10 minutes.

While the couscous cooks, cut the preserved lemon in quarters and scoop of the insides, which you should reserve. Dice the lemon into 1/4-inch (1 cm) cubes, add them to the squash, then press the reserved flesh through a strainer to extract the liquid, and add the liquid to the squash.

Drain, but don't rinse the couscous. Discard the cinnamon stick.

Add the couscous to the bowl of squash, then add the raisins, cherries or cranberries (if using), ground cinnamon, parsley, and toasted pine nuts.
Notes
Serving: Serve warm, although it can also be served at room temperature. Do-Ahead Tip: You can make this ahead, up to one day in advance, and rewarm it before serving. If so, leave the parsley and toasted pine nuts out, and mix them in right before serving. Note: To toast pine nuts, spread them on a baking sheet and toast them in a 350F (180C) oven, checking and stirring them frequently, until nutty-brown, as shown in the photo in the post. Pine nuts burn quite easily so begin checking them after 4-5 minutes, then keep a close an eye on them after that.
Related Posts and Links
How to Peel and Cut a Butternut Squash
Fregola Sarda with Zucchini and Pinenuts (Chocolate & Zucchini)
Couscous and Other Good Food from Morocco (Paula Wolfert)
Tunesian Couscous with Fennel, Red Peppers & Garlic (Paula Wolfert)
Tabbouleh (Desert Candy)
Couscous (Wikipedia)
Pititim: Israeli Couscous (Wikipedia)
Pearl Couscous with Olives and Roasted Tomatoes (Smitten Kitchen)
What is Couscous and How Does One Prepare It? (Clifford Wright)
Ten Minute Couscous Soup (101 Cookbooks)
Olive, Pistachio and Apricot Couscous (Martha Stewart)