[Update: Since writing this post, Le Camion Qui Fume has blossomed into several restaurants and is no longer a food truck. You can find the most current information, including location and hours, on their website. There are also a number of good burgers places in Paris, such as local chains like Big Fernand, Blend, and PNY, as well as others.]
Hamburgers have certainly become a much bigger part of the landscape in Paris since when I jotted down where to get burgers in Paris. At that time, they burgers were just breaking out of fast-food joints and becoming a novelty in restaurants and cafés. Nowadays, you can go into almost any lunch spot and it's not uncommon to see a Parisian diner carefully cutting through the layers of un cheese (as they call a cheeseburger) with great precision, using a knife and fork. And it's been noted that as of 2016, 75% of restaurants in France now offer a burger. It's probably higher now.
I've sampled a few around town, but the problem is that the hamburgers weren't always good. The beef could be dry. And to make matters worse, they were often sandwiched between a supermarket-style hamburger buns. And to make matters even worse, they're served with a side of half-cooked frites that one could easily tie into a knot, which I once did to a few of them and left them my plate, hoping that someone in the kitchen might get the message. Who likes soggy fries?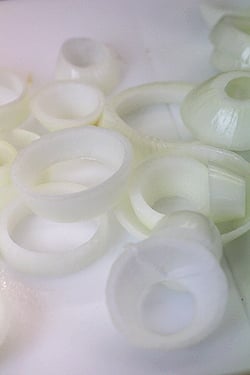 Since there's a bread bakery on every corner in Paris and a good butcher usually isn't all that far away, so one can't say the ingredients aren't there. And the French love very rare beef. So why have French people been content to eat not-great burgers?
My take is that the French didn't take hamburgers seriously – they're more into the novelty of the experience rather than the reality that a good burger is truly a delicious sandwich. Because when all the good ingredients are here – the world's best cheese, excellent beef, and some of the best potatoes I've ever had – there really isn't any excuse for not cooking with them. But until recently, the main exposure people have had to hamburgers were the fast-food ones, and no references to the real thing.
Yet a good burger should be taken seriously, and with all the good products here, I'm happy to say that it's finally occurred to someone to fry up a great burger and fries: beef that's just-ground and not too lean, a freshly toasted bun made by a local baker, and French fries that are cooked until crisp. I've thought over the years that if someone were to open a really good burger shop in Paris, making everything right, they'd have a hit on their hands. And Kristin Frederick, who graduated from a top-rated French culinary school here pulled it off by pulling her food truck, Le Camion Qui Fume, up to the Paris curb.
Kristin went through quite a few hurdles to get her food truck rolling, so to speak, since like shaking up the notion that burgers are merely fast-food fare, it can be a challenge to get the powers that be to imagine something "outside the box" — or outside l'hexagone. Food served from a truck? C'est pas possible! Needless to say, nothing like this really existed before, so she had her work cut out for her.
In spite of the dreary winter morning, I was excited to show up near the Port Maillot at one of the markets Kristin pulls up to a few times each week. Two French television crews were excitedly filming the action and a couple of us brave souls had shown up early to beat the rush. With a scarf pulled up around my neck and my eyes bleary and red from the chilly wind coming off the nearby traffic roundabout, I watched Kristin and her assistant fry of batches of onion rings made from fresh onions (not from a freezer bag) and preparing frites maison (French fries made in-house) from fresh potatoes, which they cooked until deep golden brown. In spite of the cold, I was in no hurry to go anywhere and couldn't wait to dig in.
I ordered my 'Classique' without mayo*, against the suggestion of the menu, which drew jeers from the peanut gallery. And once I bit into the burger, I realized that it would have been even better with that extra little slick of sauce. Lesson learned: Take the cook's advice when ordering food. And aside from my own fault for not heeding the advice of the chef, my only quibble was that the bun was very good on its own, but it was a little dense in conjunction with beefy burger.
Some of the people chiding me were a friendly American-French duo, who I started chatting with in both languages as we began to chow down on our juicy burgers, standing at a table together. Under the grey skies and with the traffic of Paris whooshing by and our chilly fingers grabbing at our fries, each of us was devising a strategy for how best to grab the beasts without looking totally goofy, making a good show of it while we tried to maintain some sense of dignity. We were still in Paris, after all.
Although it's nearly impossible to get a dignified-looking picture of someone mid-bite, she was sporting enough to let me take a picture of her going for it, American-style.
And while her French lunch companion – to my astonishment – went back and ordered a second burger and a second order of fries, I figured that turnabout is always fair play and she got a few shots of me working on my burger as well.
And that, my friends, I gave the thumbs up to, which didn't require any translating.
Schedule and locations at their website and Twitter feed.
Related Links
Le Camion Qui Fume (My Paris Notebook)
Le Camion Qui Fume (Out and About in Paris)
Le Camion Qui Fume Food Truck (Lost in Cheeseland)
Le Camion Qui Fume – smoking burgers (Adrian Moore)
Le Camion Qui Fume (Paris By Mouth)
Le Camion Qui Fume (Kitchen Conundrum)
Food Truck Trend Hits Paris (Where's Bryan?)
*I never got the appeal of adding mayonnaise, oil and egg yolks, to a hamburger. However add a bunch of garlic to it, call it aïoli, and I'm all over it. Go figure.