Introducing the All-New Paris Pastry App
UPDATE:
I created the Paris Pastry app to feature and highlight hundreds of the best chocolate shops, bakeries, and pastry shops in Paris.
Unfortunately, the technology of building and maintaining the app eventually exceeded my capabilities and it wasn't possible for me to update it as often as wanted to. Because of those limitations, and others, I made the difficult decision to remove the app for sale. If you have the app, it should still be functional but I am unable to update it.
For your convenience, I've put many of my favorite Paris pastry addresses on this blog and you can find them listed under Paris Pastry and Chocolate Shops. Thanks! – David
---
I'm very excited to announce the release and relaunch of my Paris Pastry App. There are over 370 bakeries and pastry shops listed, with descriptions of what to get where you are there, opening hours, a glossary to common terms and pastries, links to websites and contact information, as well as multiple pictures from each delectable address, and maps to get you there. That's over 700 photos of Paris pastries — so even if you don't have a trip to Paris planned right now, you can savor the pastries until you come visit and sample them in person!
The new app features a sleek interface, and conforms to the most up-to-date iOS7 guidelines. All information is retrievable without a WiFi or internet connection (except, of course, GPS coordinates.) With the app, you can roam Paris and locate specialty ice cream shops, find the perfect tarte au citron or macaron au chocolat, and use the Top 25 function to find what are the top twenty-five places that you absolutely shouldn't miss. (The Top 25 list is also listed in the free Lite version of the app.)
The Paris Pastry app is divided into categories, which include hot chocolate salons, pastry shops, candy addresses, and — of course — the extraordinary chocolate shops of Paris. All my favorite places are accessible with a touch of a button and scrolling through the categories. You can also use the Paris Pastry app to find what's nearby, and share your favorite pastries and shops with friends on Twitter and Facebook.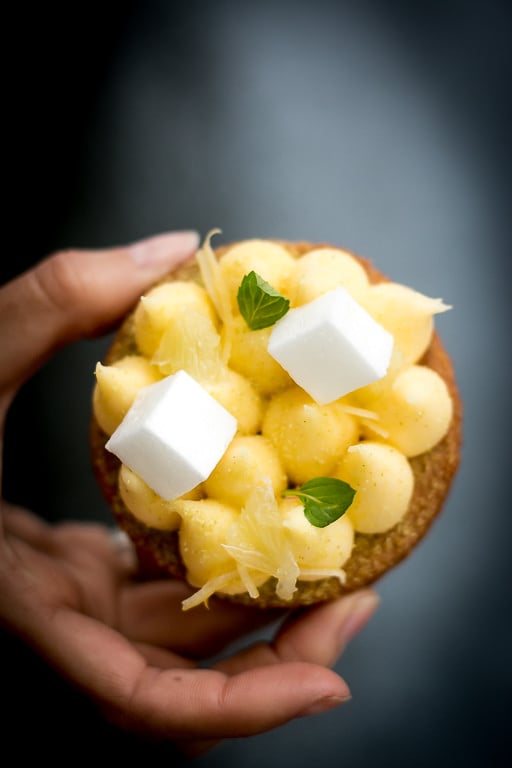 Don't have an iPhone? The e-book is compatible with most devices, including Android devices, and is being completely updated. (Click hear for news on a full Android version of the app.)
With the Paris Pastry guide app you can scroll though categories, featuring bakeries, ice cream shops, hot chocolate salons, candy, and more, to find what's the tastiest near to where you are. The app includes a glossary so that you'll know what to order once you're in the shop, or to help you find the perfect pastry in Paris!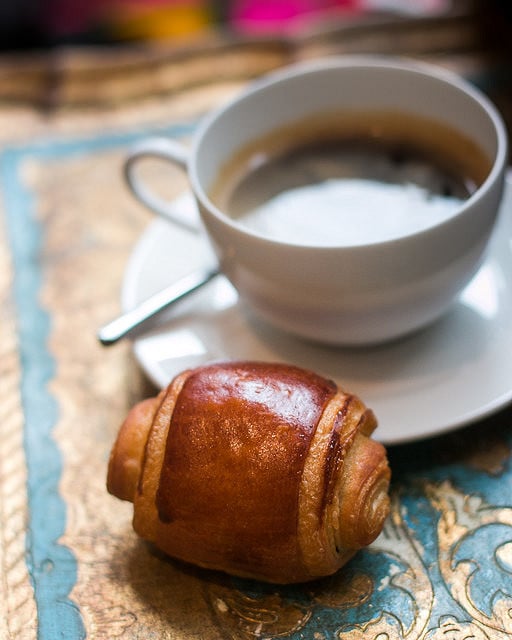 FAQs
Will the previous version Paris Pastry app still work?
Yes, the old app will still work, but we can no longer update it for technical reasons. Which is why we're offering the new version of the app at this super-special price, so all can enjoy it.
Has the e-book been updated, too?
Yes it is in the process of being updated. To be notified, sign up for our mailing list at the Paris Pastry website or follow Paris Pastry on Facebook.
I don't have an iPhone. Can you still get it?
Yes, there are downloadable versions for a host of other devices, including ebooks, Kindles, and Android devices. Check them out at the Paris Pastry website. The e-book and Kindle version are being updated with the new entries.
Will there be an Android version?
We have one in the works and are in the process of making it happen. You can read more about it here. Instead, sign up for the Paris Pastry newsletter, or follow us on Twitter and Facebook, and you'll be informed when there's more information.
(Note that there was a special launch price when the app was launched, which was for a limited time, so the post has been edited since publication. There is a free LITE version of the app, as well as the full paid version.)
Technical questions, including questions about various versions of the app and compatibility? Send them using the Paris Pastry contact form. Comments have been closed on this post, as the editor and tech people are better equipped to answer your questions.