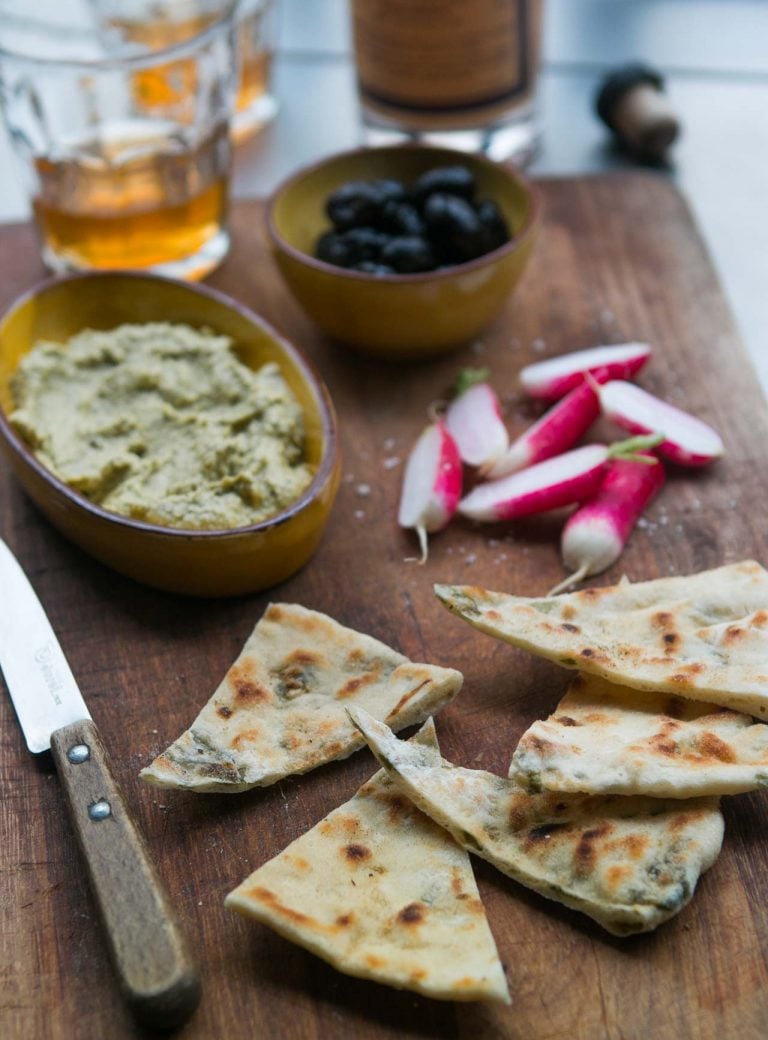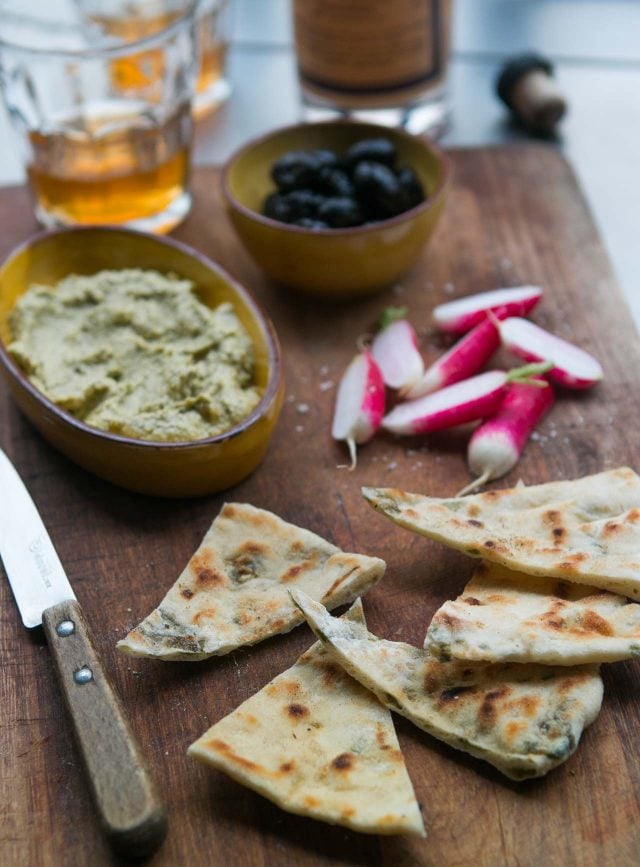 As much as we like to rib each other about our differences, France is no different from America when it comes to a few things. You can discuss amongst yourselves some of the other things, but the one I want to talk about today is green onions, or scallions, as they're called in certain parts of the United States.
No one can quite agree on what they should be called so you'll see them labeled as either at markets or grocery stores. The one thing about them, though, is that they're plentiful. I think every supermarket in America carries them and they're very common. The French use a lot of onions and their relatives, most notably leeks and shallots. But come spring, bundles of other kinds of onions show up at the markets, like the two that I picked up this week.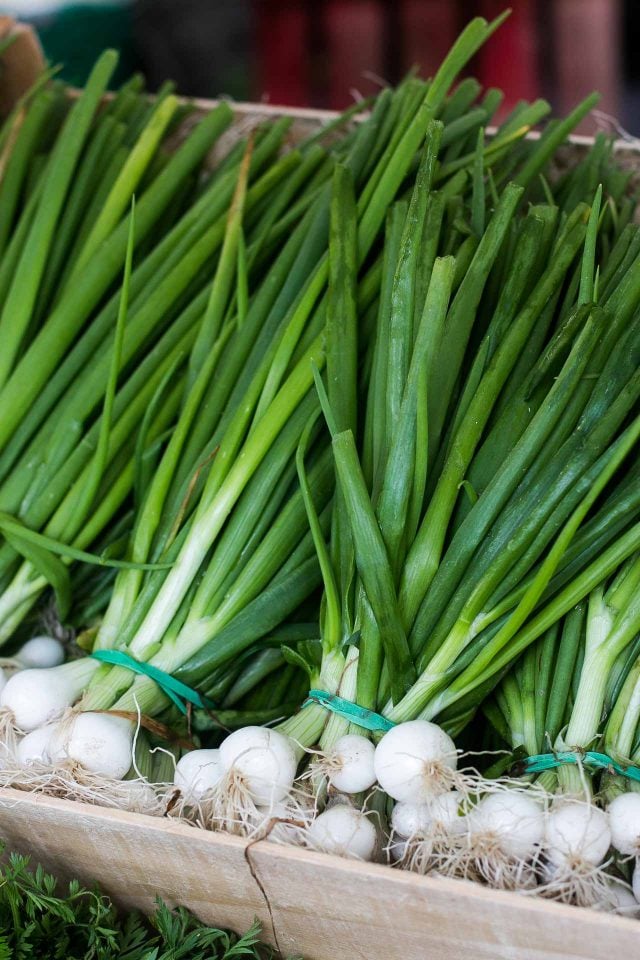 However we don't really get exactly what we call "scallions" in France. Come spring, all sorts of lovely onions, of different shapes, widths, and names, spring up at the markets. There are cives, civettes, cébettes, ciboules, and ciboulettes, the last one corresponds exactly with an English language counterpart: chives. But if you ask the average Joe, or Joséphine, on the street, I think they would be hard-pressed to explain the differences between them.
One could go down the rabbit hole of the internet cross-referencing with Latin names, etc. If you do, please publish that list (with photos, please) for the rest of us to reference. In the meantime, I'm happy to just use the delicate, aromatic onions – whatever they're called.
At the market, whenever I see a bunch of whatever-you-call-'em I can't resist putting a bunch or two in my basket and bringing them home to cook with. I don't think people use the green tops in France as much as they do in other cultures and cuisines; it's the bulb ends that are more prized.
Flatbreads in France are often referred to as pain libanais, or Lebanese bread. And our friends in Lebanon do indeed deserve credit for their wonderful flatbreads, like Man'ousche. Farther away, on the other side of the world, there are Chinese Scallion pancakes, usually served as appetizers. They're made differently and have a bit of crunch, where these are more bread-like.
The dough for these is a bit sticky, due to the scallions (or green onions, or whatever you want to call them) in the dough. Be sure to have a brush handy to brush off excess flour after rolling. You could cook these on a grill outdoors although I did them in a cast iron skillet.
Used whole, you could use them for rolled up sandwiches, like Moroccan-spiced grilled chicken kebabs. Cut into wedges, these are great served with salads or with dips. Some suggestions include White bean dip, tarama, hummus, artichoke tapenade, eggplant caviar, tapenade (there's a recipe for green olive, almond and basil tapenade in My Paris Kitchen), raita, or baba ganoush.
Green Onion Flatbreads
If you don't have a stand mixer, you can mix and knead the dough by hand on a lightly floured countertop. I've not tried these with instant or fresh yeast, but if you want to try using one of them, check the yeast manufacturer's website for guidelines. As mentioned, the trick is just to brush off as much flour as possible after rolling them out. The dough is somewhat sticky but they don't need to be perfect circles. In fact, I like them better when they look more rustic and have some "character." I used olive oil, which gets a bit smoky. If you have a favorite oil with a higher smoking point, you can certainly use that. To cook them on a grill, roll them out through step 6 and place them on a grill that's been brushed with oil first. They might take more of less time to cook, depending on your grill. (I haven't tried baking them in the oven, but if you do, let us know how they turn out.) Flatbreads are best when they are freshly made, but if you're having a bbq, you can make and roll them out and place them on a baking sheet (it's okay if they are overlapping), then refrigerate them until you're ready to grill them off.
1

package (2 1/4 teaspoon, 7g)

active dry yeast

1

teaspoon

sugar

3/4

cup (180ml)

tepid water

1

tablespoon

olive oil

,

plus additional oil for frying the flatbreads

1 3/4

cup (250g)

plus 1 tablespoon all-purpose flour

3/4

teaspoon

sea or kosher salt

freshly ground black pepper

3/4

cup (80g)

chopped scallions or spring onions

,

the green parts
In the bowl of a stand mixer, mix the yeast, sugar and water. Let stand 10 minutes for the yeast to proof.

Add the olive oil, flour, salt, and a few good turns of freshly ground black pepper, and knead on medium high-speed with the dough hook attachment until the dough is smooth and elastic, about 5 minutes. You may need to add a sprinkle more of flour if the dough is too wet, or a bit of water if it feels too dry. Cover the bowl with a kitchen towel and let rise 30-45 minutes.

Add the scallions to the dough and stir them in with the dough hook. Scrape the dough from the mixer bowl onto a lightly floured countertop and divide the dough into six pieces.

Working near the stove, roll each piece of dough into a 5-inch (12cm) round, dusting them with just enough flour (top and bottom) to keep them from sticking to the counter. Once you've rolled all six, let them rest five minutes.

Heat a cast iron skillet over medium high heat.

Roll the first disk into a larger circle, about the size of your skillet. (I used a 10-inch, 25cm, skillet, rolling them into 8-inch, 20cm, circles.) Brush the skillet with a lashing of olive oil and drape the flatbread in the pan. Let cook for 2 minutes on the first side, or until browned and blistered, then turn the flatbread over and cook the other side until it's blistered as well, about another 2 minutes. While you're cooking one flatbread, start rolling out the next one and continue with the rest of the circles of dough, brushing the pan with oil between frying each flatbread.
Notes
Do-ahead: These don't improve when they sit for a long time after baking. If you'd like to start them in advance, the dough can be refrigerated before rising and kept up to overnight in the refrigerator. To avoid it drying out, you can drape plastic wrap over the surface of the dough. Let it come to room temperature, then let rise for 30-45 minutes.
Related Posts and Links
Chinese-style Scallion Pancakes (The Kitchn)
Scallions versus Green Onions (Illinois Times)