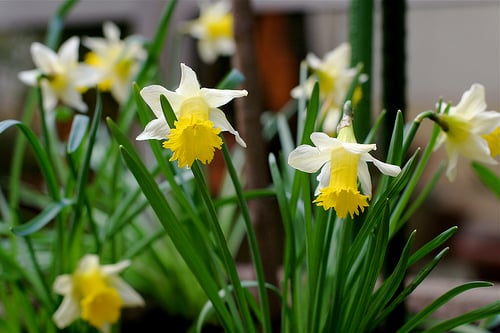 Stop the Insanity!
Michael Ruhlman pointed out the absurdity of sugar becoming the new "ok food", as reported by the New York Times. The interesting thing about getting older is that you see how foods go out of fashion, then invariably come back.
In my life, I've been through warnings about sugar, margarine vs butter, salt, white flour, fat, trans fats, tropical fats, chocolate, eggs, corn syrup, and carbohydrates.
I can't agree with Michael more: if you want to be sure you're eating correctly, cut out as many processed foods as you can. You don't need to wait for the latest medical study to tell you what to eat. (Which will invariably be negated by a contradictory study a few years later anyways.) I hate to be the bearer of bad news, but swilling soda isn't good for you, sugar or no sugar.
No, not everyone is going to be able to cook a freshly-laid farm egg over an open fire in their kitchen. I know I can't. But it's pretty easy to eat decently no matter where you live. To eat well, one needn't need to live near a greenmarket. The quality of American supermarkets have improved vastly over the past decade and I'm always astounded to see how the selection of things available, from fresh produce to good olive oils and dairy products, has improved dramatically.
Fortunately, rainbow sprinkles haven't been demonized. But I'm still trying to find some that are locally-produced.
Taking Leeks
My post on preparing leeks started a lively debate about shopping in chain stores for produce. Some people point out that they don't have other alternatives while others say it's important to seek out better sources when buying food.
I'm always on the fence about this one. I remember when American supermarkets were horrible, vile places. It was impossible to buy produce that wasn't shrink-wrapped in plastic on Styrofoam trays, and almost everything was industrially-produced. And as much as folks rail about Starbucks, getting a decent cup of coffee while traveling in America was not close-to-impossible—but it actually was impossible.
I know I feel like and old person saying, "I remember when…" but just a few decades ago, in spite of how you feel about them now, the supermarket is now a much different, and far better place, than it used to be. Nowadays it's possible to find good chocolate, regional cheeses, ethnic ingredients, unbleached flours, unrefined sugars, organic fruits and vegetables, and even locally-roasted coffee there.
Yes, some of those things are more expensive than their highly-processed counterparts. Because we all have different economic and regional circumstances to contend with, I try to be conscious about preaching to others how to eat. But there's no arguing with the fact that in addition to breathing, eating is the most important things we do for ourselves as human beings. I think reproducing is number three, but I'll let you work on that one on your own.
Not everyone can afford artisan cheeses or rainbow sprinkles, but it costs nothing to get educated about where our food comes from and where our food dollars are going. And one doesn't need to look very far these days to see the effects of what we buy on our health and our local economies.
Single Working Mom—Seriously
Over at Serious Eats, I was reading a thread regarding Alice Waters appearance on 60 Minutes. Say what you want, but the comment "I would really like to see her try to do all of that while being a single mother, trying to support a child or two…and still keep her sanity" was quite perplexing.
I won't comment on the sanity of any of my friends or former employers ; ) but last I looked, Alice is single and is also a mother. And anyone who doesn't considering running two restaurants with 100+ employees work should try it for a couple of days.
Newsletter
Whew! I think I've almost mastered my newsletter software and the last one was nearly perfect. The small error I am blaming on the fact that I now need glasses.
Merde!
The good news is that I can start wearing edgy, expensive, designer frames.
Yay!
So the next newsletter should be picture-perfect and I hope you all liked the frosty-cool bubbly recipe and stories I included in the last one. To get on the list, you can enter your e-mail address below so you don't miss a single word. Even the misspelled ones.
But at least I'm not alone around here…