Le Petit Grain
A few months ago, I started following an interesting-looking Instagram account of a bakery in Paris that was making all their breads using natural leavenings, rather than commercial yeast. I didn't know anything about it, but not only were they showing impressive loaves of just-baked breads, but they were also experimenting with croissants made with levain (sourdough). The results looked promising.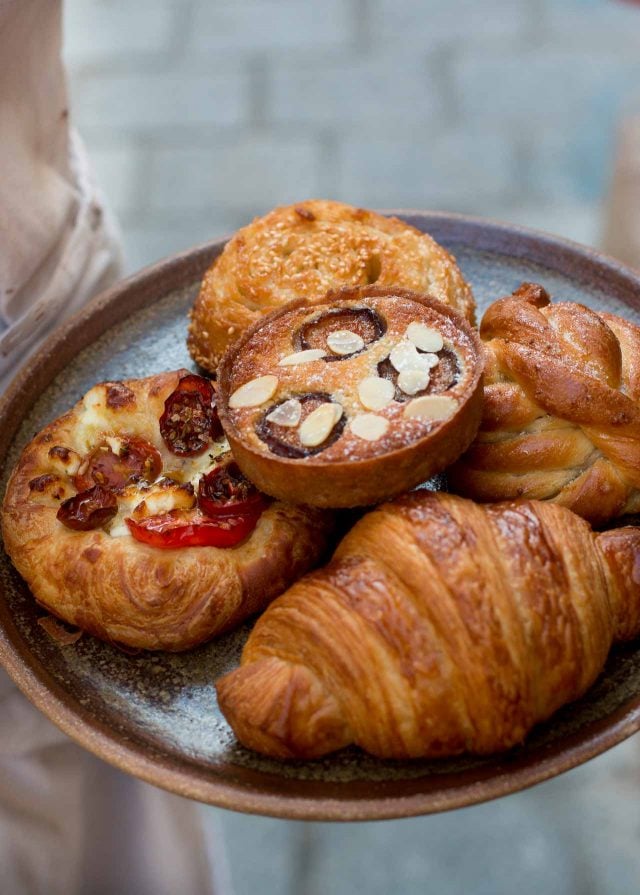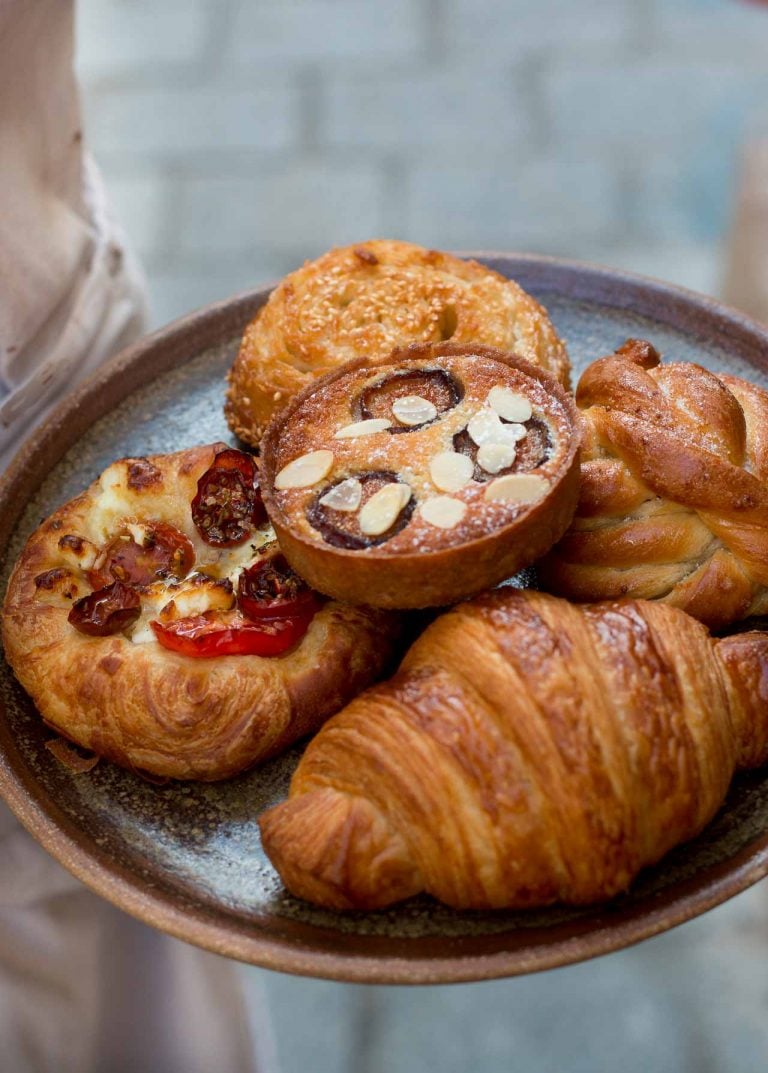 After they opened, I shot them a message, asking if I could come up and take a look. It was then I got a friendly note back from Edward Delling-Williams, former chef at Au Passage, who now owns Le Grand Bain, in the constantly evolving Belleville neighborhood. I didn't realize he owned the bakery, which is just across the street from his casual restaurant, on what just might be the most undervalued sidestreet in Paris. (Which I'm certain, in a few years, will change.)
The street also boasts – something I'm just tossing out there – my favorite croissant in Paris right now.
The flavor of the croissant hit all the right notes for me. Because they source their flour from an organic mill, the flour tasted of wheat, as good, freshly milled flour should taste like. It was buttery, alright, but there was enough salt in it as well, which is sometimes lacking in croissants. (The salt enhances the buttery flavor.) The croissants aren't as fly-away light as others around town, due to the natural leavening, but the flavor was right up there with the best, surpassing many others out there. The rich butter flavor came right through and I don't mind sacrificing a little air for more butter.
Edward worked at St. Johns in London before moving to Paris, and one of the trademarks at Le Grand Bain has been the homemade bread, a rarity in restaurants. Many three-star places make their own bread but few small restaurants have the space, or inclination, to do it.
Natural leavenings can be tricky to work with, as they're unpredictable. That volatility is fine in bread, where the details aren't so noticeable, but Edward told me their croissants were still evolving, and they found they had to add some yeast to stabilize things until they could nail them down using only levain. I don't mind gaffes in food; pizza doesn't have to be perfectly round for me, a couple of extra-wide holes means the baguette I'm eating didn't come from a factory, and apples that are irregular, but taste great, mean they haven't been bred for looks, but for flavor.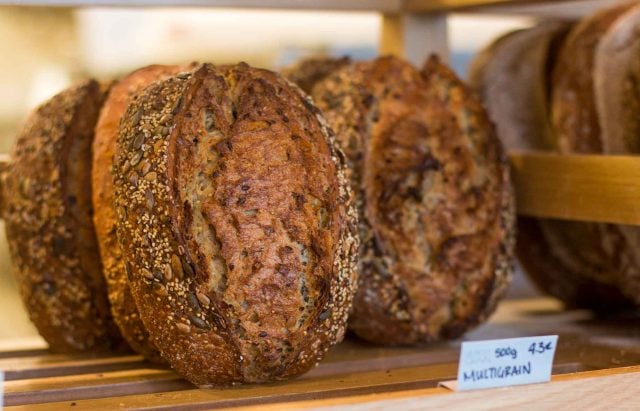 Edward has his hand in many things, including a bun in the oven at home that just sprung forth (his second) and Sakaya Sawaguchi is in charge of bread production. My favorite is the multigrain loaf with plenty of seeds, but the whole wheat sourdough boules are excellent, too.
Edward also wanted his bakery to be anti-gaspillage, or against waste, so they don't use plastic wrap and recycle as much as possible. On my last visit, I inquired about a few jars that seemed to be fermenting on the shelves and they're using bread scraps to make kvas, a drink made with their 100% rye bread.
One thing Edward and I share is a love of Lamingtons, and he couldn't resist adding them to the menu. While the French have adopted burgers and bagels, and kale and quinoa, the individual rectangular cakes from Australia haven't made it here yet. With all the Australian-inspired coffee shops around Paris, their arrival seems long overdue. At last, they're here. (And what good ones they are, too!)
In charge of the pastries is Diana Bush. She works with Edward to decide what's on offer in the bakery case, which includes a number of pastries topped with tomatoes and chèvre, roasted eggplant, and mini focaccia, for savory snacking.
On the sweet side, the pastries riff on classics; rolling sesame seeds in Kouign amann; adding a dusting of cinnamon to buttery brioche, and fresh figs roasted atop Bakewell tarts, layered with jam and frangipane.
Our favorites of all, though, were the tartes cacahuètes. Bowls of peanuts are standard fare on the counters of bars and cafés in France, during the afternoon, when people are drinking apéros, but they don't make appearances in French bakeries very often. They're considered something to munch on when drinking a beer, not something to bake into a tart.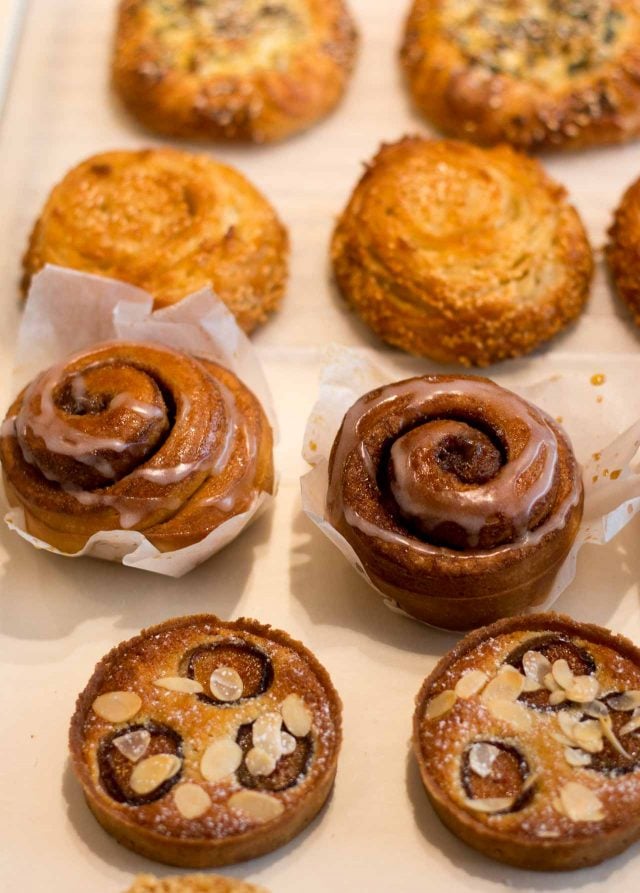 The ones at Le Petit Grain, with their soft marshmallow topping and buttery crust (which I didn't get a picture because we attacked it), but let me assure you, are one of the best pastries in Paris. Even my peanut-averse Parisian partner remarked on how good it was not once, but two times, while we were eating it.
Le Petit Grain
7, rue Denoyez (20th)
Paris
Open daily, 10am – 8pm