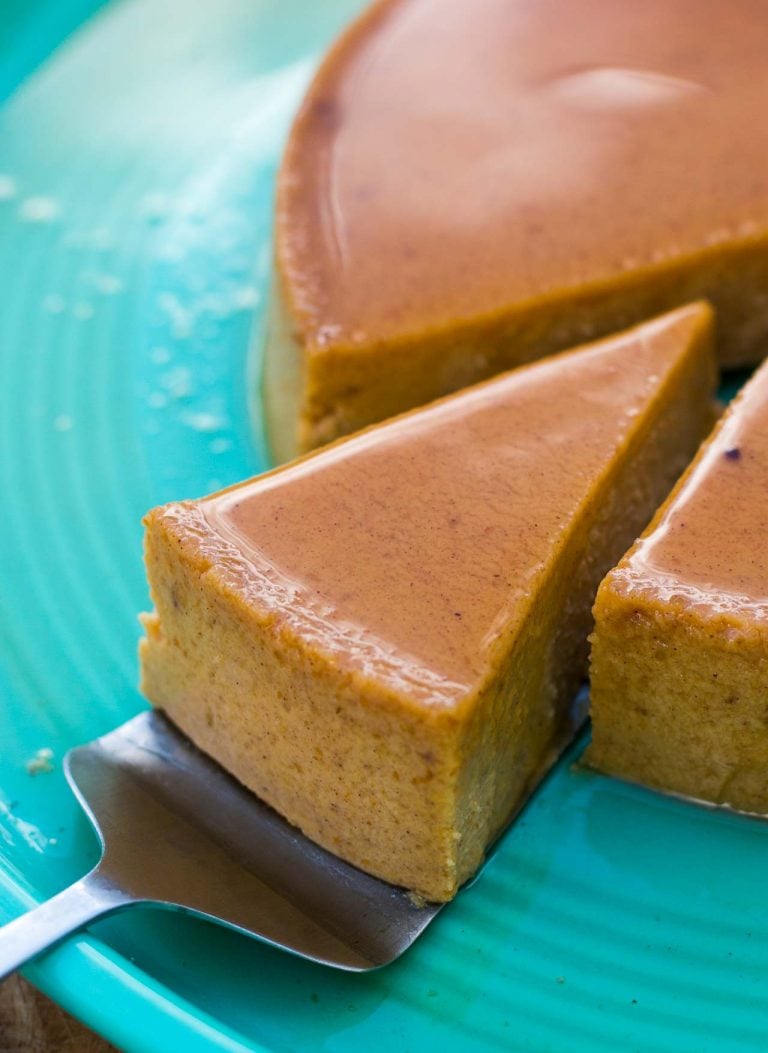 Like many others, I'm a fan of Ina Garten. Growing up, her mother didn't want her in the kitchen and she never considered cooking as a profession. After marrying her husband Jeffrey, though, he suggested she quit her government job and follow her passion, which turned out to be cooking and baking, something she discovered after buying a specialty foods store, even though she had no experience in running a food store…let alone having the experience necessary to cook in quantities that a popular take-out food business required.
In the introduction to her latest book, Cooking for Jeffrey, she say that the first year she was in business was "the most difficult year of my life," which you'd never know when you watch her effortlessly cook her way through a recipe, or entertain friends, on her television show.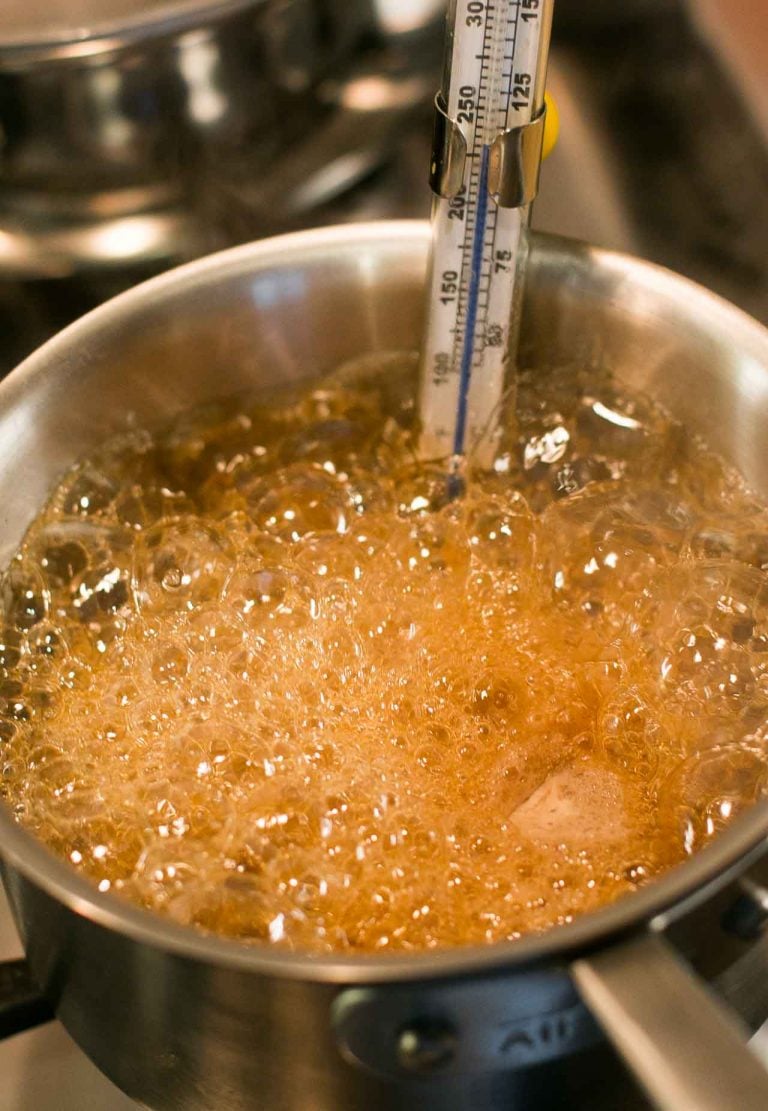 My introduction to her was through a recipe many years ago in an issue of Martha Stewart magazine for a pitcher of Margaritas. Her recipes were already becoming known to be foolproof and that one was no exception.
The recipe called for ingredients measured and added by the cupful; tequila, lime juice and orange liqueur. I never made bulk cocktails before and I had to say, they were some of the best margaritas I ever had. I tried to find the recipe for a future fête, but could never find it*. So I'm back to drinking margaritas by the glass, not by the pitcher.
Ina, aka, The Barefoot Contessa, went on to become a success on her own, because of her easy-going style and never-fail recipes. I had the good fortune to meet her in Paris once over dinner, and she's just as nice and funny (and disarming) in person, as she is on television and in her books. Like most people, I just wanted to hang out with her forever.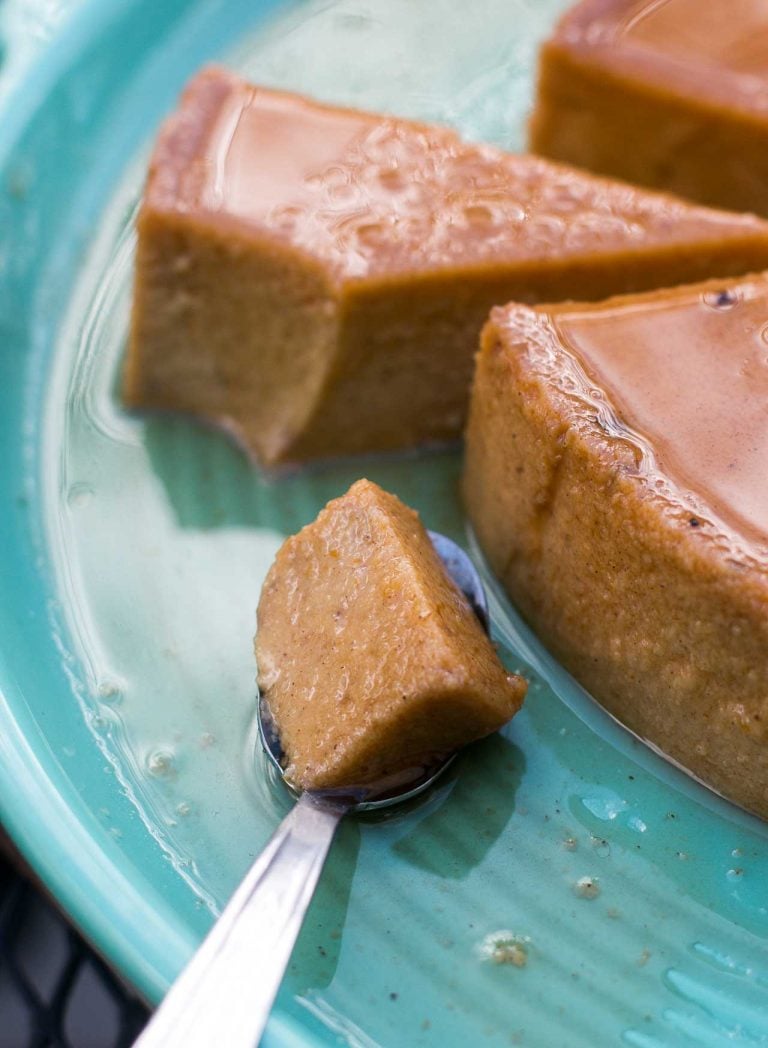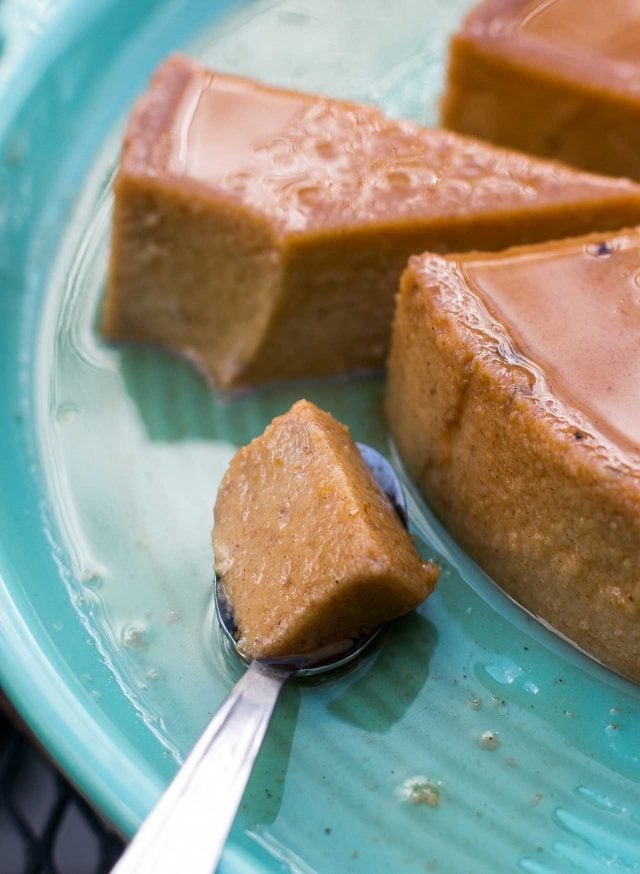 After she extracted herself from me, a few years later, I was thrilled when she asked if she could include one of my ice cream recipes in her newest book, Cooking for Jeffrey, and of course, I said, gulp – "Yes!"
The book is a glimpse of some of her home favorites with stories and tips about why they've become part of her repertoire, and what makes each a family favorite. You know when she includes a recipe in a book, it's a winner. And this one was no exception.
I read through it and landed on her recipe for Pumpkin Flan. Like the famous Tres Leches cake from Mexico, her recipe uses three types of milk products: Sweetened condensed, evaporated, and mascarpone, a spreadable Italian cheese. It turned out beautifully and even better, it tasted great. (Even though I made a slight goof with the recipe. That's how foolproof her recipes are!)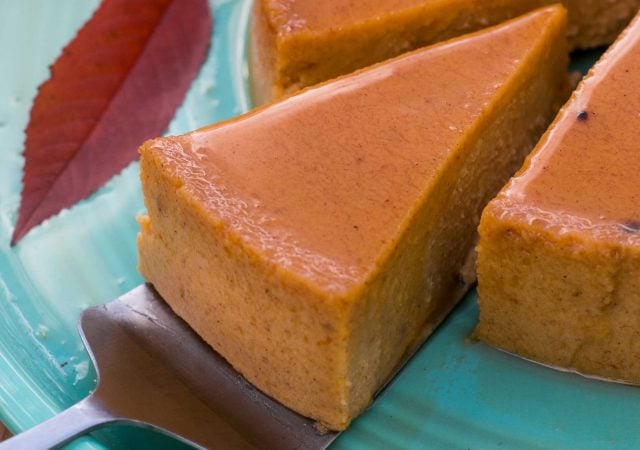 The French aren't used to desserts made with squash (although in Nice, they eat tourte de blettes made with Swiss chard), but we both dove into this as soon as I unmolded it and pulled out a wedge. Of course, a ring of divine maple syrup caramel sauce around it didn't hurt.
Maple Pumpkin Flan
Adapted from
Cooking for Jeffrey
by Ina Garten Some of you may be wondering about canned pumpkin puree. The canned pumpkin puree you buy is either made of pumpkin or a dense type of squash that resembles pumpkin. It's good for baking as it has less water and fiber than other types of pumpkin or squash. (It's different than canned pumpkin pie filling, which is sweetened and spiced. Don't use that.) It's very convenient but if you want to
make your own pumpkin puree
, you can find instructions on the internet where to do that, or you probably already know. Two things to look out for: Be sure to cook the syrup to 230ºF (110ºC), and watch it carefully. If you overdo it, add a tablespoon or two of water to lower the temperature and cook it back again to 230ºF (110ºC). The second is that I goofed up with the original quantities of ingredients and used a whole can (about 1 1/2 cups) of pumpkin puree, rather than the 1 cup that was called for. It was delicious (and I didn't have to worry about what to do with 1/2 cup of leftover pumpkin puree...) but it made enough custard to fill my 8-inch (20cm) round pan right to the very top, so some of it sloshed out and was a bit messy to slide in the oven. If you want to use the entire can, I would fill the round pan to about 1/2-inch (1,5 cm) from the top and bake extra custard in a ramekin or custard cup alongside the flan until barely set, and have it for a little baker's snack.
For the maple caramel
3/4

cup (150g)

sugar

1/3

cup (80ml)

dark amber maple syrup

1/3

cup (80ml)

water

1/2

teaspoon

flaky sea salt or kosher salt
For the pumpkin flan
1

14-ounce can (400g)

sweetened condensed milk

1

12-ounce can (340g)

evaporated milk

1

cup (250g)

unsweetened pumpkin puree

1/2

cup (125g)

mascarpone

5

large

eggs

,

at room temperature

1 1/2

teaspoons

vanilla extract

1 1/2

teaspoons

ground cinnamon

1/4

teaspoon

ground allspice

grated zest of

one orange, preferably organic or unsprayed
Make the maple caramel by putting the sugar, maple syrup and water in a small, heavy-duty saucepan fitted with a candy thermometer. Cook over medium heat without stirring, although you can swirl the pan to combine the ingredients at the beginning. It's ready when the temperature reaches 230ºF (110ºC).

Immediately remove from heat, sprinkle in the flaky sea or kosher salt and pour the caramel into an 8-inch (20cm) cake pan (not a springform pan) that has sides at least 2-inches (5cm) high. (See note at end of recipe for other options.) Let cool for until room temperature, about 30 minutes.

Preheat the oven to 350ºF (180ºC).

Using a stand mixer with the whip attachment, or by hand in a medium-sized bowl using a sturdy whisk, mix together the sweetened condensed milk, evaporated milk, canned pumpkin and mascarpone until smooth. Whisk in the eggs, vanilla extract, cinnamon, allspice, and orange zest.

Place the caramelized cake pan in a roasting pan and pour the custard over the back of the large spoon or spatula into the cake pan, over the caramel. (Pouring it over the spoon or spatula will disperse the liquid so it doesn't disturb the caramel, as it would if it was poured in a steady stream.)

Add very hot tap water to the roasting pan so that it reaches halfway up the outside of the cake pan and bake the custard on the middle rack of the oven until just barely set, about 70 to 75 minutes. When done, it'll be slightly jiggly in the center, but set around the edges.

Remove the flan from the water bath and let cool completely on a wire rack, then chill 3-4 hours (or overnight), before serving.

To serve, run a sharp knife around the outside of the flan to release it from the sides of the cake pan. Lay a serving platter upside down on top of the flan and using both hands, flip the flan and the serving platter over simultaneously. Holding both the cake pan and platter, shake to release the flan. If it doesn't release easily, slip your finger on one side of the flan, near an edge, to break the airlock; you should feel (and hear) the flan release slowly. Don't rush it, but let it release and fall out gently, so it stays together.
Notes
Notes: Sweetened condensed milk in France is called lait condensé sucré (or concentré) and evaporated milk is called lait condensé, sometimes called lait condensé non sucré, and is unsweetened. Maple syrup is available in some supermarkets and natural food stores. For more tips, check out my posts American Baking in Paris and French Sugars.
If you don't have an 8-inch (20cm) cake pan, you may be able to make this in an 8-inch square pan or 8-inch porcelain or glass soufflé mold. (Make sure it's heatproof and will withstand the temperature of the hot caramel.) Note that the baking time may vary if using another type of baking mold or dish, so use the visual clues indicated in the recipe to determine doneness. I didn't try it in other types of vessels, but if you do, leave a message in the comments to let us know how it came out.
Storage
: The pumpkin flan can be made up to three days in advance and kept refrigerated.
Related Links and Recipes
Mascarpone Substitutes (Gourmet Sleuth)
10 Smart Ways to Use Leftover Pumpkin Puree (The Kitchn)
Pumpkin Pie with Toasted Marshmallow Topping
*Thanks to several readers who put links to Ina Garten's margarita recipe in the comments.