Mixed Berry Shortcakes
It was definitely mercury in retrograde recently when I got a phone call at 8:20pm, while we were having dinner at home, from a restaurant I'd reserved a table at, asking if we were showing up for our 8pm reservation. I was sure I had reserved for the following night, but – nope – I erred and our reservation was for that evening. (Fortunately, the restaurant has a steady walk-in crowd so the table didn't sit empty. Still, I felt terrible.) We did go the next night, but that same day, I was typing this recipe up and my blogging platform asked me to log in again, which I dutifully did, and then it proceeded to erase the entire post, including the recipe.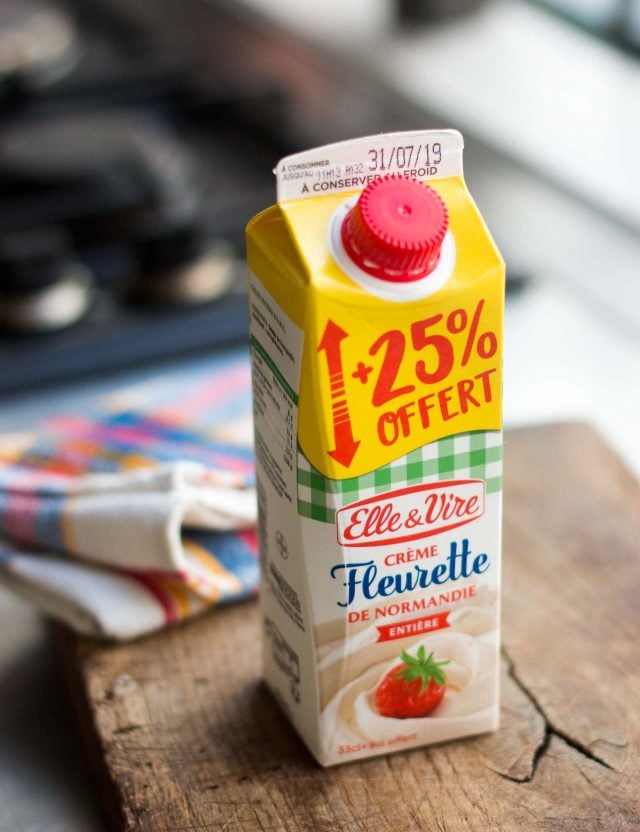 With my head on the verge of imploding, I decided to go for a walk, then head back a little later and get back to rewriting everything up from scratch. A few people told me mercury was in retrograde, so, of course, the moment I returned, they started doing construction upstairs, so was subjected to the sounds of jackhammering while trying to fill in all the ingredients in the recipe plug-in I use, so the recipes are printable, and to make sure I got all the ingredients and so forth in the right place, and the conversions.
By the time evening rolled around, some other neighbors decided to have a party and their voices were so loud, they could be heard all the way down the block. (So much for les américains having the loudest voices in town anymore.) What made up for it were these Mixed Berry Shortcakes, which we had for dessert that night.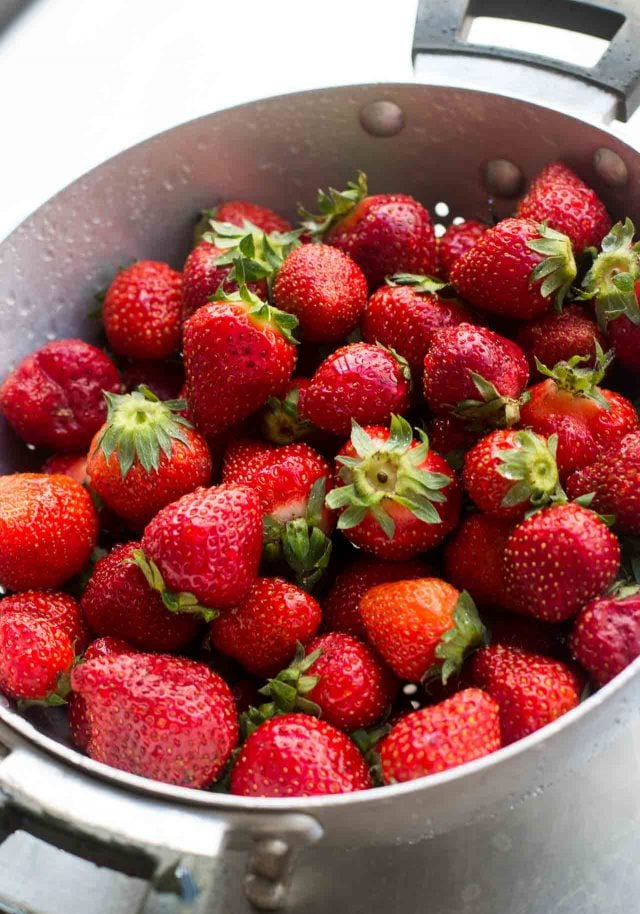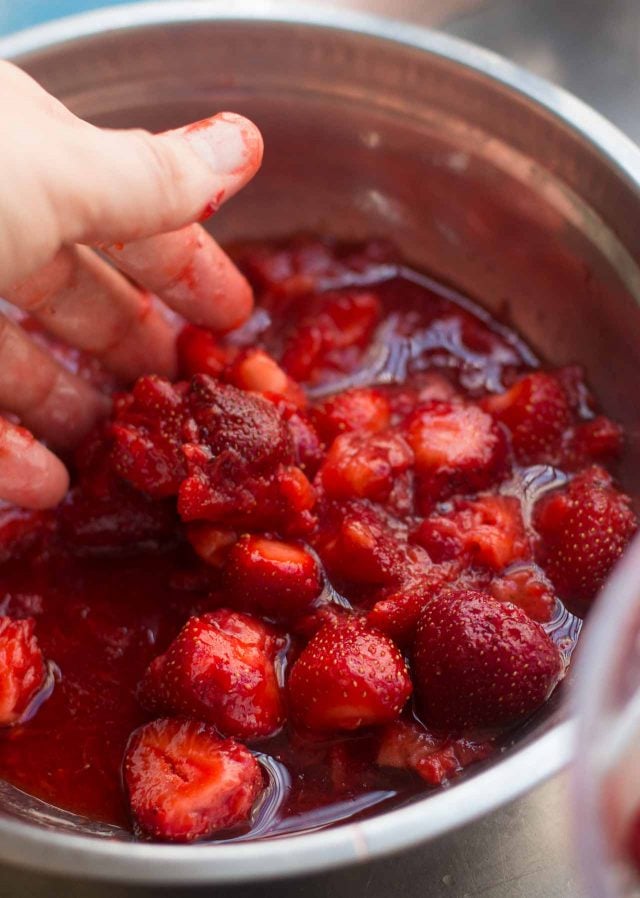 On the upside to the unpleasantries that day, I scored several baskets of strawberries at the market that morning, that were very ripe, to the point of where they wouldn't have lasted another day. That's often when fruit tastes the best, and with a use-it-or-lose-it mentality that haunts me whenever I have good fruit in my kitchen, I decided to make a batch of Mixed Berry Shortcakes. I also had some artisanal butter on hand that had a slight funk to it, that I wasn't sure what to do with. I normally don't mind that kind of thing – animal products that aren't industrial sometimes have that flavor, which wasn't so terrific tasting first thing in the morning on my toast. So I used it to make the shortbread biscuits.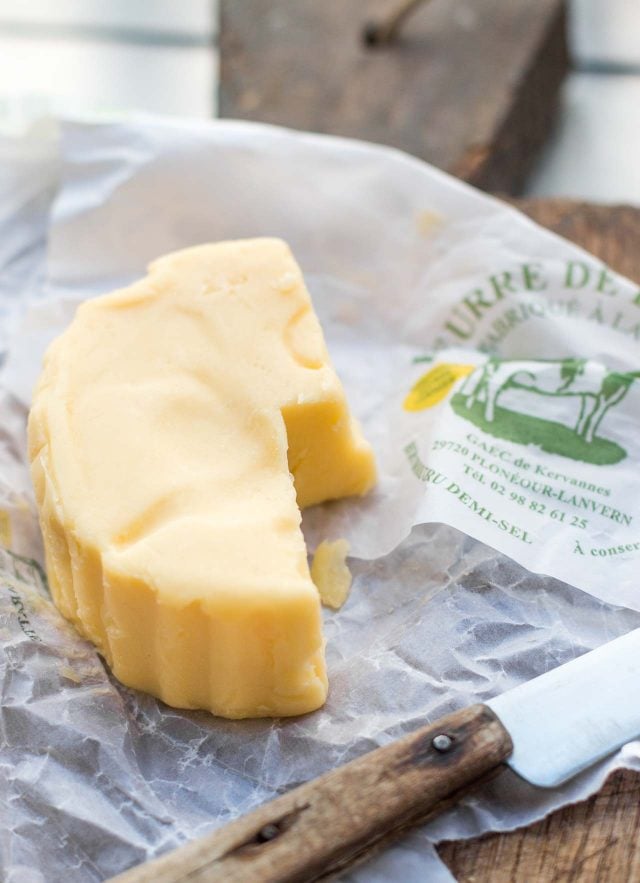 What makes these shortcakes extra special is the strawberry coulis, an uncooked almost-purée of berries that gets juicier and more flavorful the longer it sits. It ensures lots of delicious sauce, which'll moisten everything and assure that the biscuit below the fruit won't be dry, as can happen if you only use sliced berries for shortcakes. With this shortcake recipe, you can use any mix of berries that you want, but I had all these strawberries and got them macerating as soon as I could, which I did, then rolled out my biscuits, and baked them. They didn't rise as high as normal, possibly because of the farm butter, or I could blame that mercury retrograde-thing (in my post on Peach Shortcakes, you can see how they normally look), but with the crunchy topping, there were zero complaints, including from me, who pilfered one as I was rebuilding and rewriting this post. And not to worry; the flavor of that off-kilter butter got lost in the mix.
Kirsch, a clear distillation of cherries, magically augments the flavor of berries and summer fruits. However a reader nicely wrote to me that they didn't detect much cherry flavor in the pricey bottle. (And she used a good one.) So don't expect a full-on cherry flavor, but like the unseen powers (or planets) that remove blog posts and delete recipes, and make reservations on the wrong night, it works in mysterious ways, so I stand by it.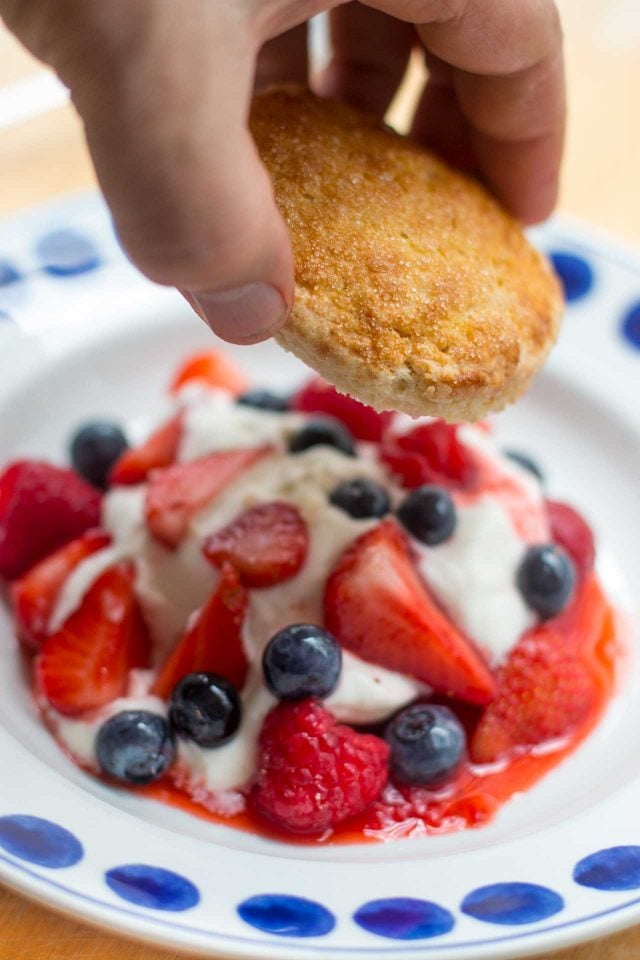 After putting a cap on the day, and the dessert, hopefully the planets will align in the future for you to make these truly wonderful shortcakes, a jumble of fresh berries, softly whipped cream, topped with a flaky, crunchy biscuit. I can't say it'll improve everything in your life, but if the stars align (or not), I'm confident this will be a hit with everyone who spoons it up.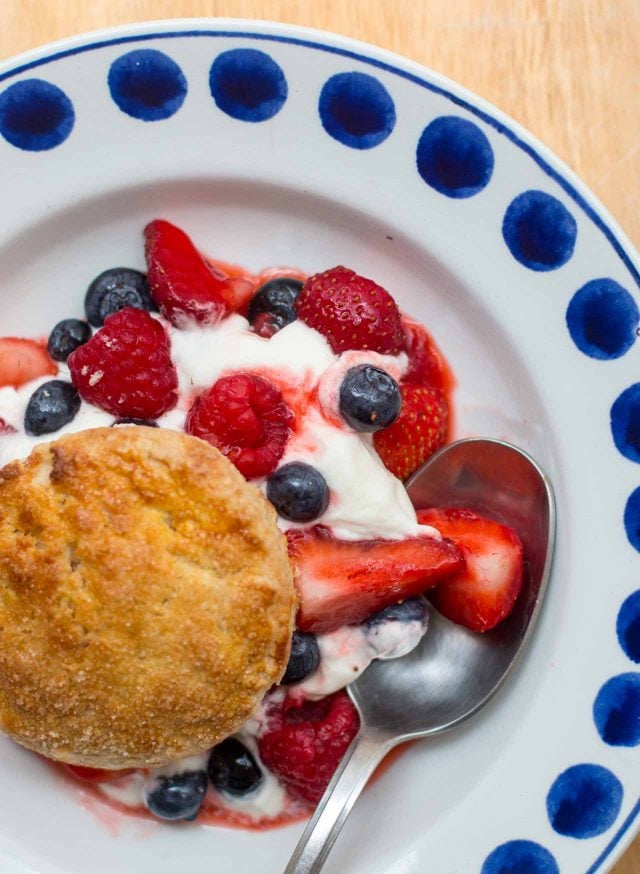 | | |
| --- | --- |
| Mix Berry Shortcakes | Print Recipe |
Feel free to mix and match whatever kind of berries you'd like. Blackberries, cherries, red currants can all be part of the mix, or feel free to go "classic" and use all strawberries. You're also welcome to tweak the sugar amount used to sweeten the berries, which can vary depending on how naturally sweet they are. The kirsch is optional; a little improves the flavor of the berries. But if you don't want to use it, a splash of crème de cassis or lemon juice can also heighten their flavor.You'll likely get a few extra biscuits from the dough if you reroll the scraps. They can be enjoyed for breakfast the next morning, with some butter and jam, or they frozen for up to two months and used to make more shortcakes in the future.
For the shortcakes (biscuits)
1 1/2
tablespoons
sugar,
plus additional sugar for sprinkling over the shortcakes before baking
10
tablespoons (5 ounces, 140g)
unsalted butter, cubed and chilled
3/4
cup (180ml)
heavy cream or buttermilk
1
egg yolk,
mixed with 1 teaspoon cream or milk, for the glaze
For the berries
6
cups (1 pound, 4 ounces/750g)
strawberries,
hulled
1 1/2
cups (6 ounces, 160g)
raspberries
1
cup (4 ounces, 130g)
blueberries
3
tablespoons
sugar (total)
1 -2
teaspoons
kirsch
(optional)
For the whipped cream
1 1/2
cups (375ml)
heavy cream
1
teaspoon
vanilla extract
1. To make the biscuits, preheat the oven to 400ºF (200ºC). Line a baking sheet with parchment paper or a silicone baking mat.
2. Mix the flour, baking powder, salt, and sugar in the bowl of a stand mixer fitted with a paddle attachment. (It can also be made in a large bowl using a pastry blender.) Add the butter and mix on low speed until the pieces of butter are the size of large kernels of corn. Add the cream or buttermilk and mix until the dough just comes together
3. On a lightly floured counter, roll the dough until it's 3/4-inch (2cm) thick and with a 2 1/2-inch (8cm) biscuit cutter, cut out six individual biscuits, dipping the cutter in flour between cutting each biscuit. You can gather the scraps and re-roll to cut out a few more biscuits. Put the biscuits on the baking sheet evenly spaced apart. Brush just the tops of the biscuits with the glaze, sprinkle generously with extra sugar, and bake until the tops and sides are browned, about 15 minutes. Remove from oven and let cool.
4. Put half the strawberries in a medium bowl with 1 1/2 tablespoons of sugar and 1 teaspoon kirsch, if using. Use your hands to mash everything together until the berries are juicy. Set aside for at least 30 minutes. You can stir the berries a few times as they sit, which will encourage them to release more of their juices.
5. Slice or quarter the remaining strawberries and mix in another bowl with the raspberries, blueberries, and remaining 1 1/2 tablespoons of sugar, and 1 teaspoon of kirsch, if using.
6. Whip the cream in the bowl of a stand mixer fitted with the whip attachment, or by hand with a whisk until it begins to get stiff, then whip in the sugar and vanilla extract and continue to whip until the cream holds its shape.
7. To assemble the shortcakes, cut each biscuit in half crosswise and place the bottoms on six plates. Spoon a generous amount of the mashed berries and their juice over each bottom piece. Put a dollop of whipped cream on top of each biscuit bottom then divide the mixed berries over each serving. Finish by replacing the tops of the biscuits over the shortcakes.