Peanut Butter Paprika Cookies
There isn't quite a word for "pie" in French. Tourte describes a double-crusted, enclosed pastry of some sort, but isn't quite the same as pies in the States are. Like dishes from other nationalities and cultures, pie represents a tradition to Americans. Pies are a dessert we look forward to baking when fruit and berries come into season, and they are an essential part of our holidays, like Thanksgiving and Christmas, as they represent something greater than two pieces of dough with fruit baked between them.
While classic pies will never be out of favor, a new generation of pie makers are mixing things up. There are my pals at Butter & Scotch, mixing booze and butter, The Art of Pie is a guidebook to making the basics, and I just got a preview of The New Pie by two non-professional piemakers that are shaking up the pie world.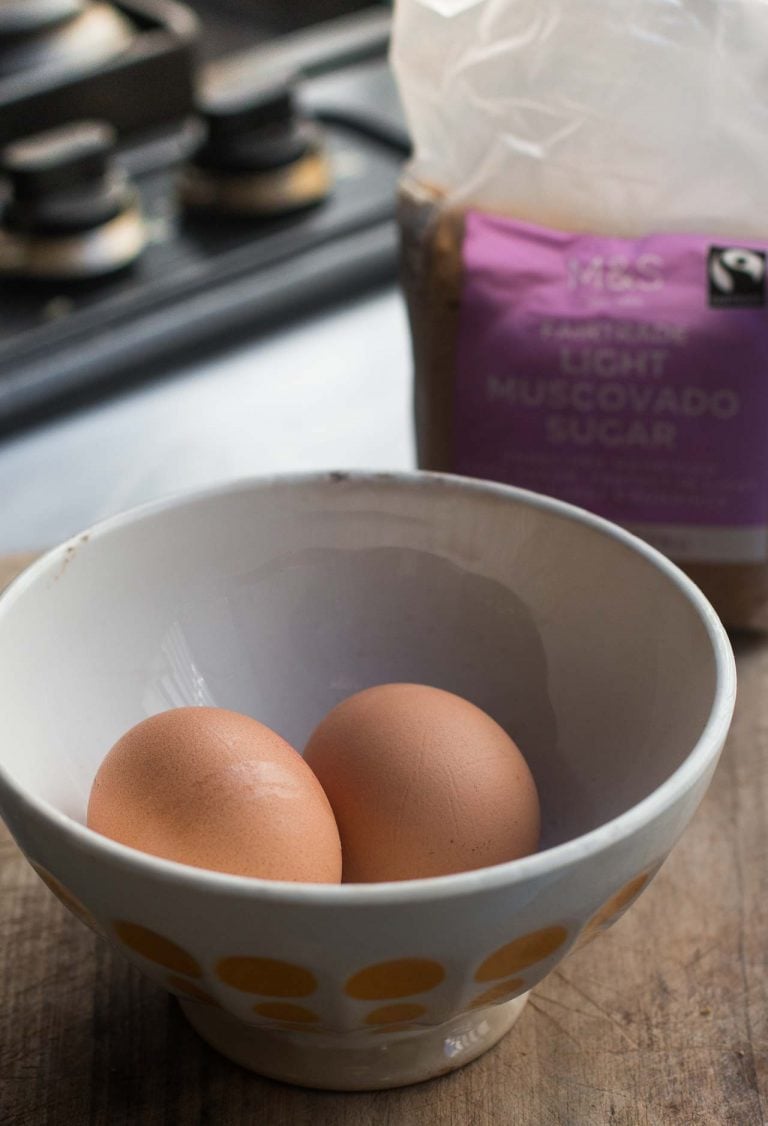 So I was intrigued by Sister Pie, which sort of blew me away when I opened it. This pie book is different. What's new about pie? Plenty, it seems.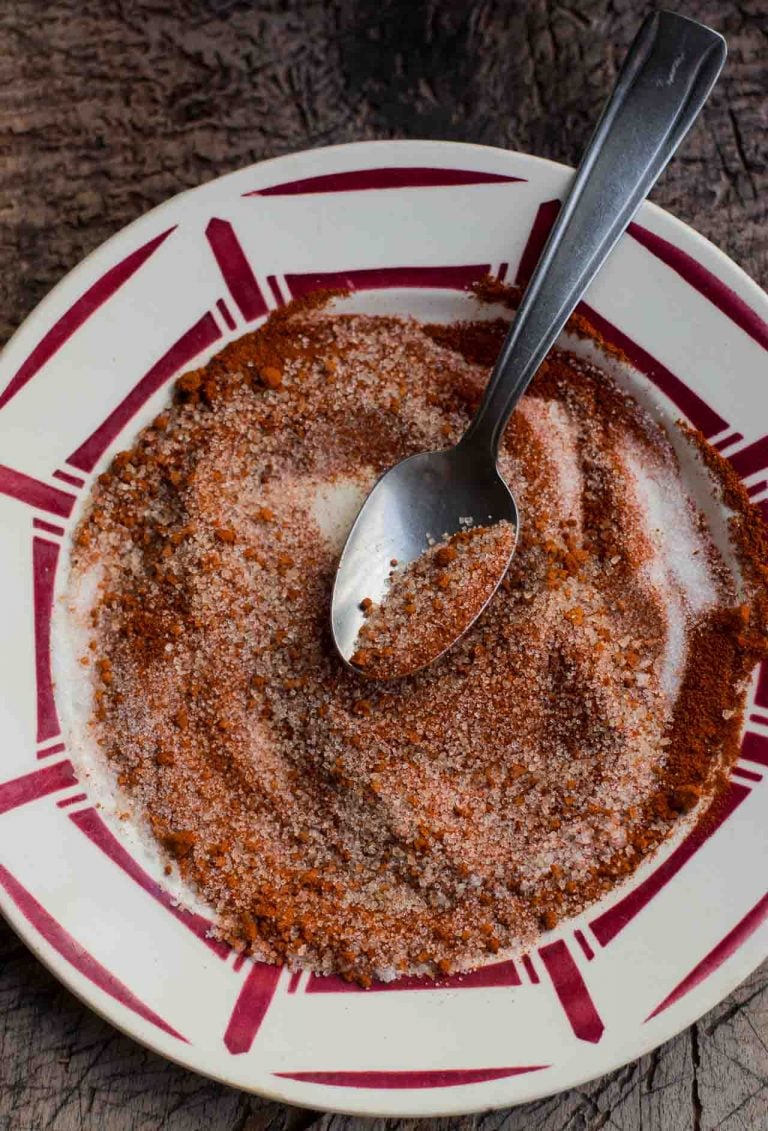 Pie shops aren't new in the States, but there's a been a resurgence of them over the years, with the younger generation of bakers handcrafting pies (and using words like "handcrafting," rather than "making"). One such person is Lisa Ludwinski, and while she wasn't in Detroit the last time I went there, her shop, Sister Pie, seems reason to go back. The next best thing is having her book, Sister Pie: The Recipes & Stories of a Big-Hearted Bakery. Lisa's enthusiasm and love for her subject jumps off the pages of the book, and that enthusiasm was contagious: I love it and want to make everything in it.
And when she uses the word "big-hearted" in the subtitle, you can feel that in the writing, and in the photos, which celebrate the rich diversity of America, and presents a slice of life (and pie) in the midwest.
There are classic pies and riffs off of them, with crusts made of cheddar, rye flour, and aged Gouda. Pie flavors include Salted Maple (yes…and yes!), Coffee Chess pie, Pfeffernusse (with molasses and spices), Cranberry Crumble, Malted Lime, as well as a Cardamom, Tahini, and Squash pie.
I wanted to tackle the Toasted Marshmallow Butterscotch Pie, but admittedly, she calls it "one of our more laborious pies," so I think I'll just have to wait until I get back to Detroit to try it. (Actually, it's just a three-page recipe and isn't really all that daunting, but I've been trying to figure out how to use a slow-cooker that I recently opened, and the pork shoulder I'm cooking in it is turning into a three-day project, precluding me from focusing on anything else.)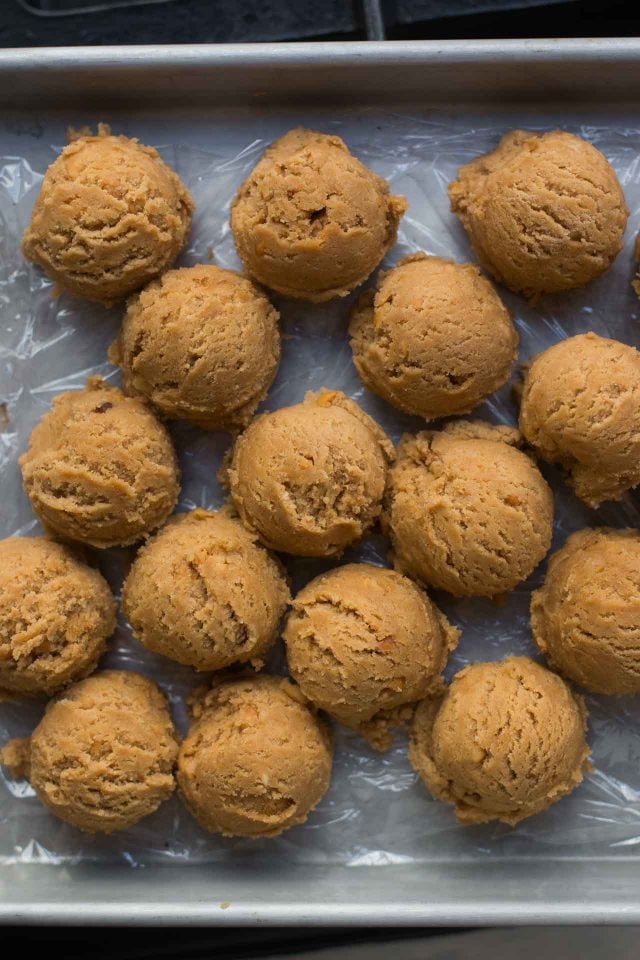 But I was intrigued by the Cookies, Etc. chapter, which has brownies, scones, coffee cakes, muffins, granola and, yes – cookies! Seeing the words "peanut butter" and "paprika" together made have one of those – "Oof, why didn't I think of that?" moments. And I decided to make them.
Like some of the discussions that will never be settled, I used commercial peanut butter for these cookies, and crunchy at that. The recipe said to use smooth, but a friend generously loaded me up with crunchy peanut butter from the States, two giant Costco-sized jars, which I've barely made a dent it. (The organic crunchy peanut butter I bring back in smaller jars seems to get used a lot more often, mostly as an afternoon snack.)
The recipe was simple to put together and had a touch of whole wheat flour, to make them extra hearty. I used some teff instead, which I had on hand, which made them a bit crumblier. But the co-star of the show here in smoked paprika both in the dough and on the outside, in the sugary crust. The smoky flavor is a nice contrast to the rich peanut butter, with a touch of salt that bridges the savory and the sweet.
The cookies puffed up a bit while baking, so I gave them my "whack down" treatment, which you may remember from my Salted Butter Chocolate Chip cookies from a while back. A simple, delicate smack with a spatula, when the cookies emerge from the oven, compresses them slightly and gives them a chewier texture, and makes them extra irresistible.
Peanut Butter Paprika Cookies
Adapted from
Sister Pie: The Recipes & Stories of a Big-Hearted Bakery in Detroit
by Lisa Ludwinski The original recipe called for "smooth peanut butter," which I assumed was standard peanut butter, as opposed to natural-style peanut butter, the kind which separates upon standing. I went with commercial peanut butter (I used chunky-style Skippy) and didn't try it with natural-style peanut butter, but a reader in the comments used natural-style creamy peanut butter and said they worked well with it. If you can't find
smoked paprika
, you can use another smoked mild (not spicy) chile powder, such as
chipotle
or
pimente d'Espelette
. Well-stocked grocers and multicultural stories carry them.
For the cookie dough
2

cups (280g)

all-purpose flour

1/3

cup (40g)

whole wheat flour

1 1/2

teaspoons

baking powder

, preferably aluminum-free

1

teaspoon

baking soda

1

teaspoon

kosher or sea salt

1/2

teaspoon

smoked paprika

8

ounces (230g)

unsalted butter

,

at room temperature

1 1/4

cup (305g)

peanut butter

,

smooth or chunky (see headnote)

3/4

cup (135g), packed

light brown sugar

3/4

cup (150g)

granulated sugar

2

large

eggs

,

at room temperature

2

teaspoons

pure vanilla extract
For the paprika topping
1

tablespoon

turbinado or raw granulated sugar

1

tablespoon

granulated sugar

2 1/2

teaspoons

smoked paprika

1 1/2

teaspoons

flaky sea salt

,

such as fleur de sel or Maldon
To make the cookie dough, in a medium bowl, whisk together the all-purpose and whole wheat flour with the baking powder, baking soda, 1 teaspoon kosher or salt, and 1/2 teaspoon smoked paprika.

In the bowl of a stand mixer fitted with the paddle attachment, or by hand, beat the butter, peanut butter, and the light brown and granulated sugar on medium speed until light and fluffy, about 3 minutes. Add the eggs one at a time, then the vanilla extract, stopping the mixer between adding each egg to scrape down the sides of the bowl.

Stir in the dry ingredients until completely incorporated, making sure to reach down to the bottom of the bowl, as you'll likely find some unincorporated flour lingering underneath the dough.

Scrape the dough into a shallow bowl, cover, and refrigerate for at least 24 hours, or up to 3 days. (The dough can be frozen at this point for up to three months, although I recommend doing it after scooping it in balls, in step #7. Let thaw before baking.)

Preheat the oven to 350ºF (180ºC.) Line two baking sheets with parchment paper or silicone baking mats.

In a small bowl, mix together the turbinado and granulated sugar, paprika, and flaky sea salt.

Scoop the dough into balls about 1 3/4 inch (4,5cm) each using a soupspoon and your hands, or a spring-loaded ice cream scoop. Roll each ball in the sugar and paprika mixture so it's evenly coated, and place each on the baking sheet so they're about 2 inches (5cm) apart.

Bake the cookies, rotating the baking sheets in the oven midway during baking, until they are golden brown across the top, about 12 to 13 minutes. Remove from the oven and use a spatula to gently tap the tops of each cookie to flatten them slightly, which makes them more attractive, and chewy when cool.