Champagne On Ice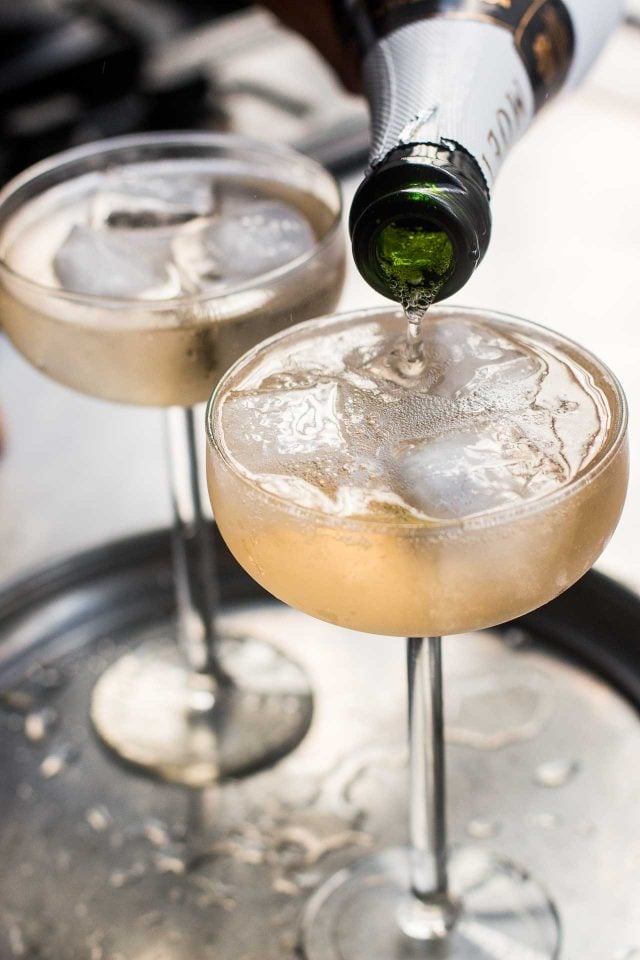 Who says you can't put ice in champagne? Not the French. Or more specifically, not several French champagne producers, who've introduced specially-formulated sparklers meant to be served on the rocks.
Adding ice to a glass of wine, typically rosé, is called a piscine (pool), popular in the south of France, where a few glaçons are added to wine to beat the heat. But it's not always limited to rosé; when in Corsica, people were plopping cubes of ice in glasses of red wine. "It's too hot…" one person told me, as ice bobbed on the surface of her glass. Champagne isn't necessarily sacred either. The head of the most prestigious champagne house once told me, "It's better to add a cube of ice to a glass of champagne, if it's not served cold enough, than to drink warm champagne." As someone who's been served a glass of champagne at a less-than-ideal temperature, I have to agree.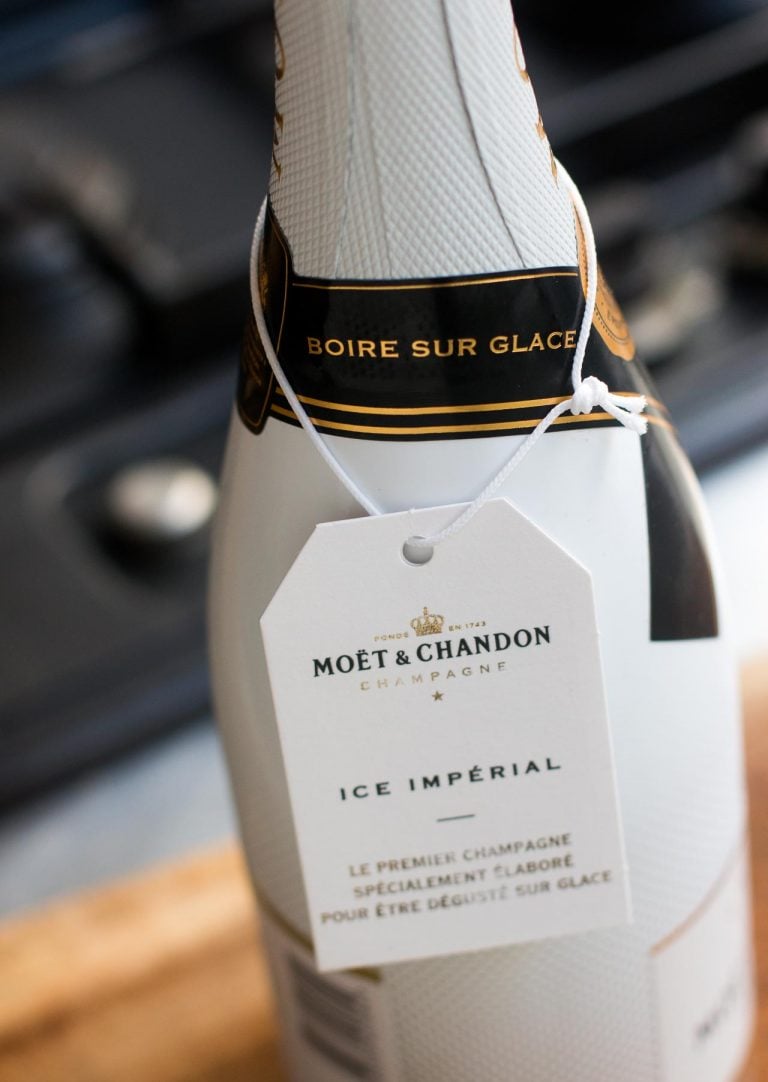 When it comes to wine, things (or myths) get stuck in people's heads; red wine with meat, white wine with fish, red wine with cheese, red wine with chocolate. It's argued that there are no absolutes or rules when it comes to drinking wine. The only rule is to drink what you want. Adding a handful of ice cubes to a glass of La Tâche or Château Y'quem probably isn't the best way to experience those wines, since they weren't made to be enjoyed being diluted. But champagne makers are now making sparkling wines that are specifically made for that exact purpose: to be served on the rocks.
Ice doesn't just chill a drink. It also dilutes it. Which is why most cocktails are shaken or stirred with ice. (Please avoid those whiskey stones. LIke slate plates, they should have disappeared with the Sky Mall catalog.) Whiskey and whisky tasters often add a little water to the glass, or ice, to dilute the alcohol, which they say allows one to appreciate the more subtle flavors of the whiskies, which the taste of the alcohol hides. When I was in Scotland, a little glass of cold water was served with glasses of Scotch, so we could decide if we wanted a little or not.
I've been intrigued by Ice Impérial for a while, a champagne meant to be served over ice, since a year or so ago when someone who works for Moet & Chandon told me about it. At the time it wasn't readily available. So I let the idea simmer for a while, and when I saw it at La Grande Épicerie, I picked up a bottle for €44, thinking it was possibly a bit elusive. However a week later, I saw it in a local supermarché for €39, so I guess it's gone mainstream.
I also noticed a few other brands on the shelves at the Grand Épicerie, like Veuve Clicquot, who chimed in with Rich. Similar to the bottle of Moet & Chandon Ice Impérial I bought, it says on the label of Rich that it's not just for pouring over ice, but also can be used as a mixer. The idea is the same as bottles that a number of French spirit producers are making, such as cognacs, Armagnacs, and even Sauternes, that are specifically designed to be shaken and stirred with ice, for cocktails.
Pommery also chimed in with their version called Royal Blue Sky, and Veuve Clicquot and Moet & Chandon also make rosé versions of their "ice" champagnes. Spanish cava Freixenet has a more budget-, and ice-friendly, bubbly, too.
So how was it?
Romain wasn't sure what to make of it, but he's open to trying new things (that's how he discovered rye-dill Triscuits), and we took a few sips with, and without, ice, as it was meant to be enjoyed.
It was clear that due to the higher dosage (sugar), and grape blends, that this champagne is definitely better served on ice. The flavor is much more dynamic, it's a little sweeter, and lacks the subtleties of traditional champagne. On its own, it's rich. (As these champagnes are meant to be.) But a little too rich on its own.
I didn't mind drinking this, although as we continued drinking the bottle, things got a little one-note. I missed the nuances you taste in champagne, and I think in the future, I'll just stick with standard champagne (or crémant), and maybe plunk an ice cube in it…if I feel like it.