One-Bottle Scotch Cocktail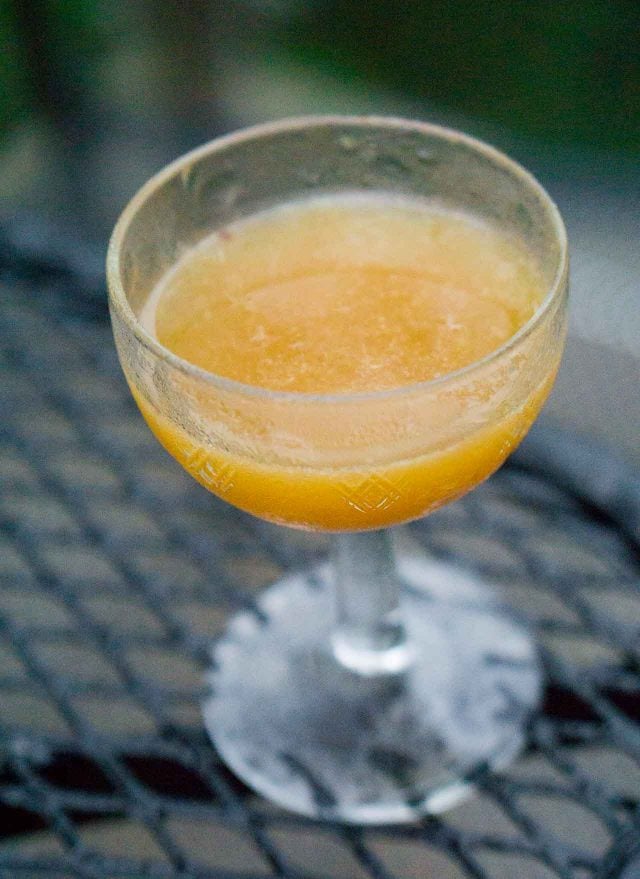 Some people get irked when they want to make a cocktail recipe, and as they gather the ingredients, they find that some things are hard to get, or too expensive, and before you know it (as I do, very well), you're doing a scavenger hunt across town, sleuthing out some elusive ingredient.
Enter The One-Bottle Cocktail, by Maggie Hoffman. Before I saw the book, from the title, it sounded like a cocktail that you make by the bottle (called batching), so you have a "one-bottle cocktail" on hand. Which sounded like a good great idea, to me.
I had a bottle of Scapa single-malt whisky that I picked up in Scotland. I'd tasted it and the woman who provided it for the tasting said that since the distillery was very near the water, a bit of the salty air, and the taste of it, was captured in the bottle. Not sure if it was the power of suggestion, but I definitely tasted that slight brininess, and grabbed a bottle on the way out of the country.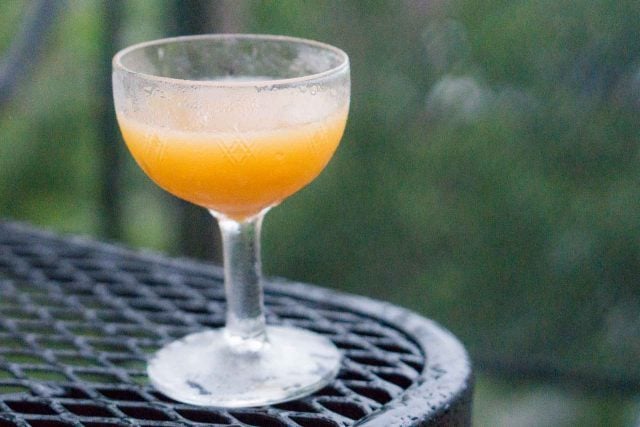 But when I got the book, I found that the concept of The One-Bottle Cocktail is that you shouldn't need to run around and invest in a bunch of bottles of liquor to make a cocktail, such as those that call for a 1/4 ounce of, say, absinthe, or a half-teaspoon of crème de violette.
There's certainly plenty of merit to those cocktails that call for a minute ingredient for sure; if you've got a favorite cocktail that calls for one of them, you know how important those satellite ingredients are, even if they're used in seemingly infinitesimal amounts. (Trust me, I've built up three shelves of liquor that are threatening to take over my kitchen, for all my recipe testing trials-and-errors.)
Many of the cocktails in the book were contributed by well-respected bartenders. I was drawn to the Koji King, from Chicago bartender Julia Momose, which calls for a lightly peated Scotch a dab of umami-rich white miso, and a deeply flavorful demerara syrup, that I couldn't resist dipping a spoon into, repeatedly.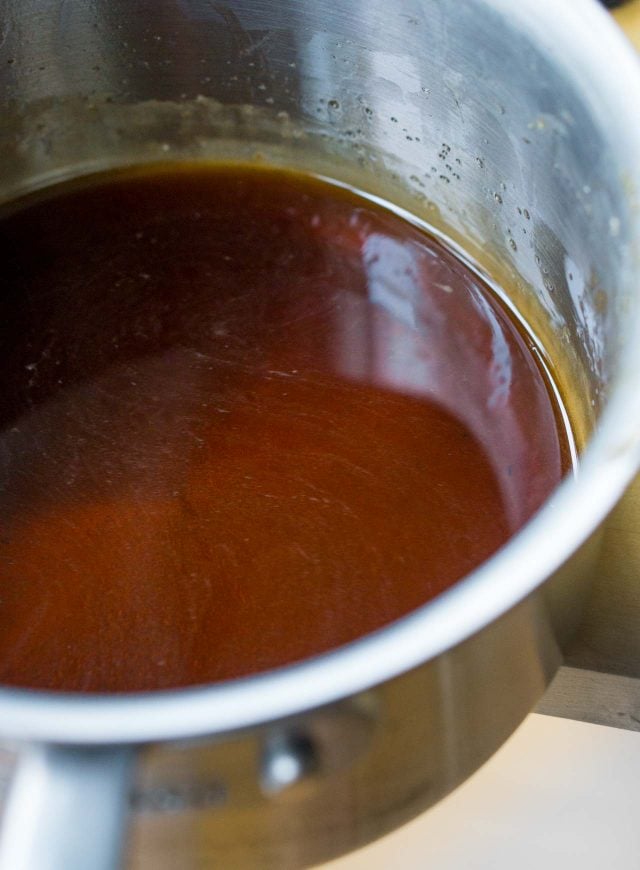 The recipes in The One-Bottle Cocktail stick to their guns and you won't need vermouth or crème-de-whatever. They get their flavor from ingredients ranging from champagne vinegar and tea, to fresh ginger and apple butter, and one even uses marshmallow creme. It's a good excuse to buy a jar, which to my mind (and my taste for marshmallows), isn't a bad thing either.
Adapted from The One-Bottle Cocktail: More than 80 Recipes with Fresh Ingredients and a Single Spirit by Maggie Hoffman I tinkered with the recipe a bit, dialing up the amount of Scotch whisky and adding the lemon strip to the cocktail, rather than discarding it after expressing the oils in the drink. I found the additional lemon flavor was nice with the drink. To express the oils, twist the lemon strip sharply over the drink, and drop it in. I used a lightly peated Scotch, as advised, and you can use your favorite. It's hard to know if a Scotch is heavily peated, or lightly peated, from the label, so you may need to ask at a knowledgeable liquor store for guidance. A blended Scotch (like Johnnie Walker) would work, although I think the drink benefits from the slightly smoky flavor of peated whisky, so encourage you to find one that falls into that category.
1/2
teaspoon
white miso paste
3/4
ounce
rich demerara syrup
(see note, below)
1
ounce
freshly squeezed lemon juice
2
ounces
lightly peated Scotch
1
wide strip
lemon zest,
removed with a vegetable peeler
1. Mash the miso paste with some of the demerara syrup in the bottom of a cocktail shaker until the miso paste is completely softened and dissolved in the syrup. Add the rest of the syrup.
2. Add the Scotch and lemon juice to the shaker. Fill halfway with ice, cover, and shake for 15 seconds.
3. Double strain into a chilled coupe glass. Express the lemon twist over the glass, skin side down, and drop the twist into the glass.
Note: To make rich demerara syrup, heat 2 tablespoons of water with 1/4 cup (55g) of demerara sugar in a small saucepan, stirring frequently, until the sugar is completely dissolved. Remove from heat and cool. The syrup can be made with light turbinado sugar as well. (More on their similarities, and difference, here.) It'll keep in the refrigerator at least two weeks.