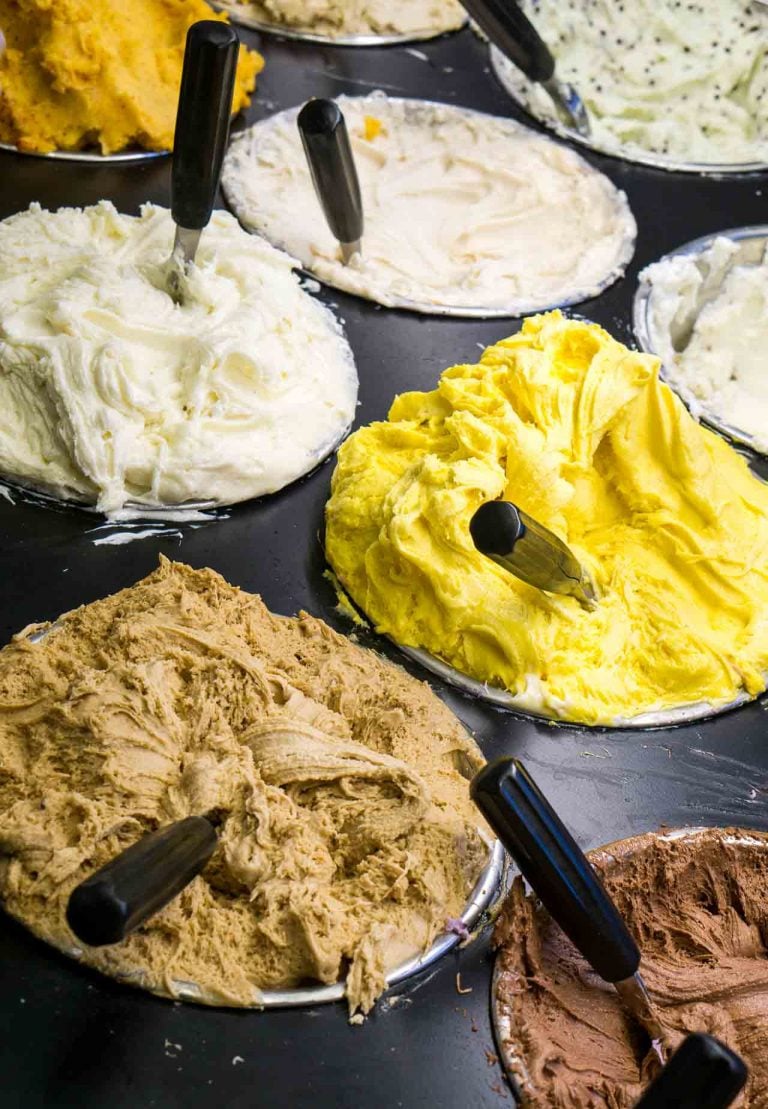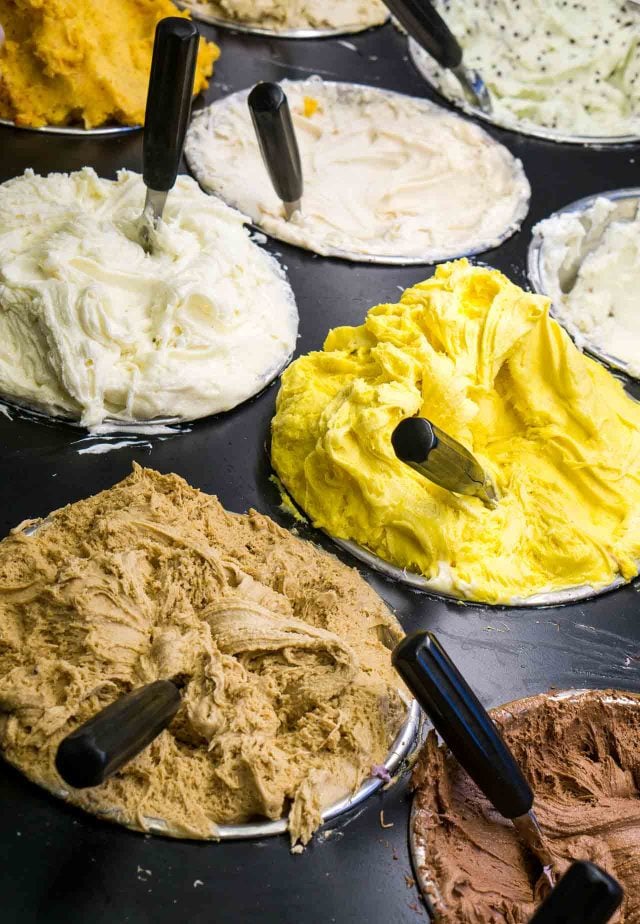 I'm always interested in ice cream, no matter where it's from. But probably the most intriguing one I've ever come across was booza, an ice cream thickened, not with eggs or cornstarch, but with sahleb and mastic.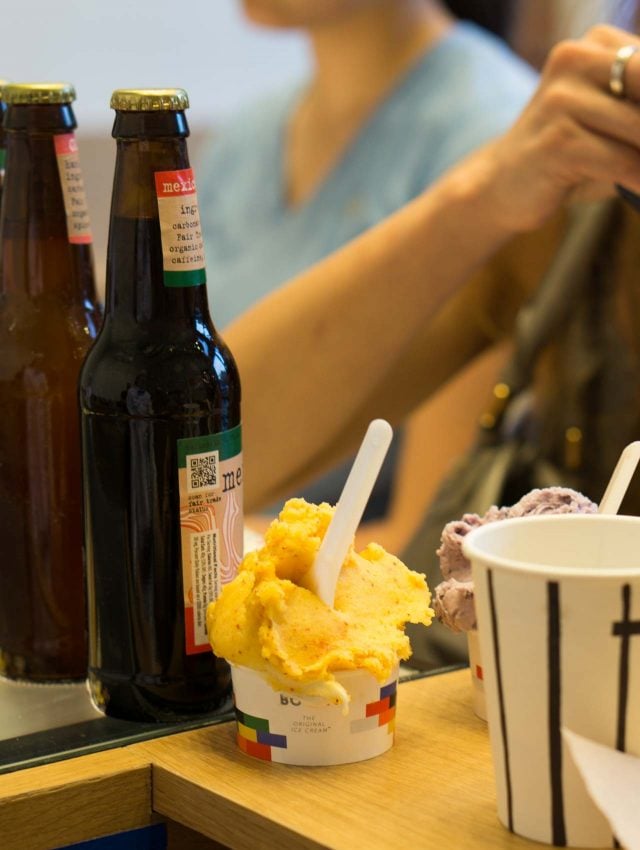 Republic of Booza was opened by Jilbert El-Zmetr and Michael Sadler, along with two business partners, in Brooklyn, New York, bringing this ice cream stateside. Jilbert owned a booza company in Sydney, Australia with his sister, and through one of his business partners, met Michael, an Oxford scholar, who studied Arabic and was traveling through the Middle East when he discovered this style of ice cream.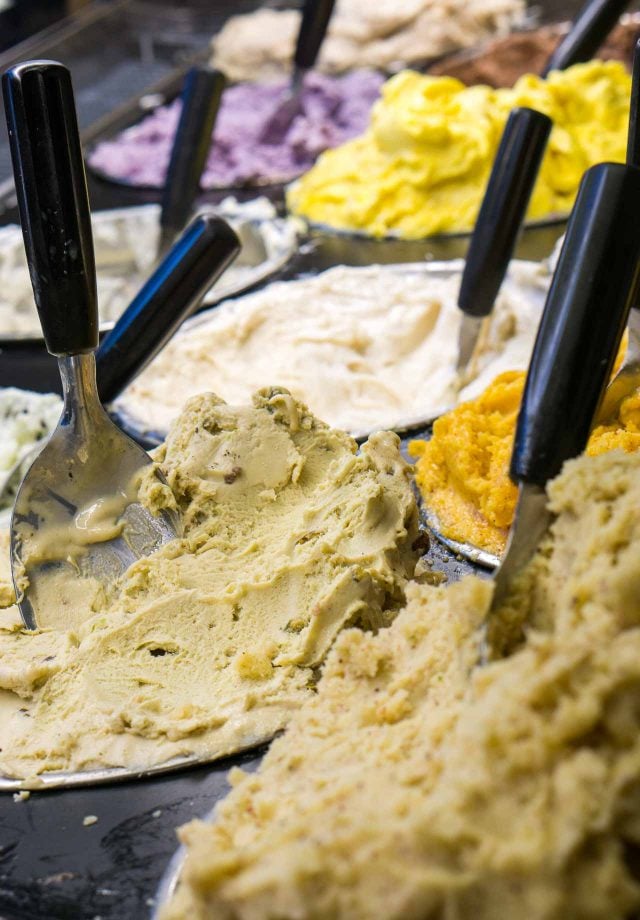 Like many things in Brooklyn, the great melting pot of America, a confluence of cultures and cuisines met up, and their booza shop opened there.
To make booza, milk and cream are mixed together and any infusions are added, like spices, vanilla, or saffon, for flavoring. There are no eggs added to booza. Instead, the salep and mastic thicken the mixture, then flavors such as pistachio paste, orange flower water, or chocolate are added.
Salep is made from ground orchid roots and mastic is a resin extracted from trees. It's a prominent ingredient in chewing gum, and gives the ice cream its distinctly elastic, stretchy texture. The salep they use comes from Lebanon and the mastic is from Chios, Greece. Interestingly, the little nuggets of mastic are often referred to as "tears," and have an opaque color, and irregular texture, that resembles actual tears. They gave me a few to chew on, reminding me that if I have fillings to watch out, which I did. But after rolling them around in my mouth for a while, it was easy to see how the tears could become gum (or a way to lose a filling), or stretchy ice cream.
Unlike traditional ice cream, which is churned to incorporate air (called "overrun"), booza is traditionally "churned" by pounding and stirring. Since there's no air added, and no eggs, the flavors in the booza are more focused. And what flavors they are!
The flavors at Republic of Booza change, but you'll find classics, like Vanilla, Pistachio (using Bronte pistachios from Sicily), blackberry, and salted caramel, which uses panela (unrefined cane sugar, sold in blocks) from Colombia, rather than cooked sugar.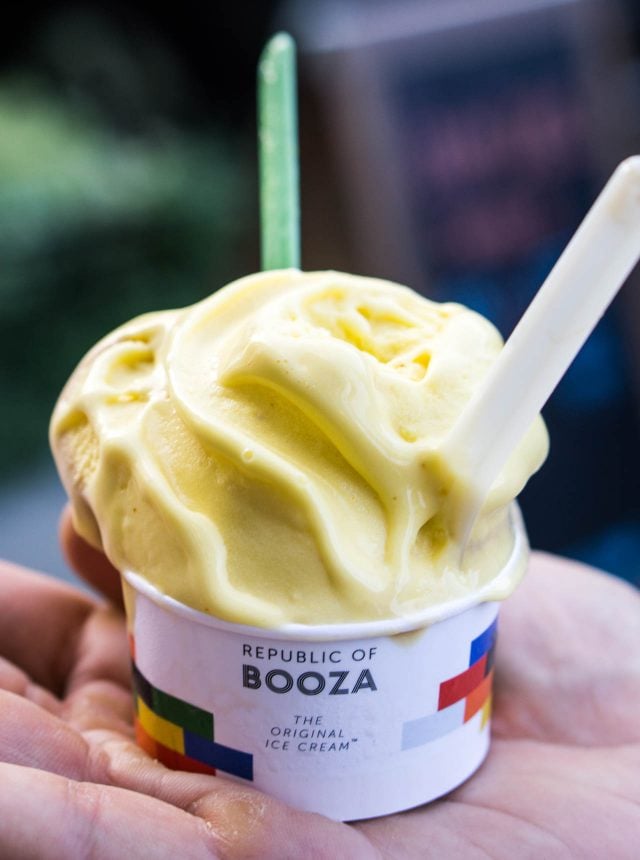 Some of the other flavors, listed under "Global" when I went, were horchata de chufa, made with groundnuts from Valencia, Spain, Red Miso, which Michael told me he thought was an underrated ingredient (me too, I've enjoyed it in strawberry ice cream and in cocktails) ,and Labneh with honey. They were all very compelling to taste, requiring a little more concentration than standard ice cream because they were so inventive and original.
Qashta was probably my favorite of them all, which they also call "candied cream." Nope, there's no candy in it, but the quality of the cream is so good that it's considered candy due to the natural sugars in the dairy products used. It's similar to Fior di latte ice cream in Italy, or Fleur de lait in France, which is made with only top-quality cream and milk, so to keep the focus on the flavors of the dairy products, no additional flavorings are necessary. (There's a recipe for Fleur de lait ice cream in my book, The Perfect Scoop, if you want to give it a go.)
Another favorite flavor of mine at their shop was Mango-Tajín, a sorbet made from fresh mangoes and tajín, a spicy tangy, Mexican seasoning with chiles, salt, and lime. And if you go, also try the Peanut Butter Crunch, which gets its crunch from a surprising combination of house-made white chocolate and potato chip bark.
Not only are the flavors of booza bolder than other ice creams, but so are the colors. Republic of Booza probably had the prettiest array of ice creams I've ever seen together in one shop.
One of the most fascinating aspects of booza is that it can be stretched, but it needs to be done quickly, and with skilled hands, since it warms up fast.
While I was there, Jilbert had a go at it, pounding some of the booza in one of the chilled canisters, right next to the customer counter, using one of the big wooden pounders that had made for the shop.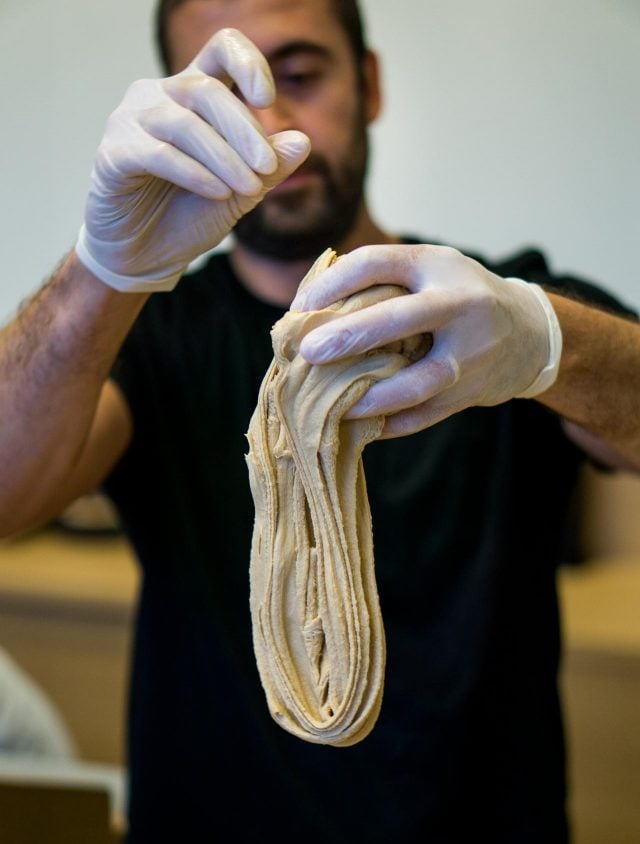 Once the mixture was thick and cold, he pulled it out of the tub and started pulling.
I hadn't planned to spend two hours talking to them, and watching what they do, but it was hard to stop. While I was asking them too many questions, the steady stream of customers coming through the door showed the diversity of people interested in what they were doing, from a couple of French tourists who just happened to wander in, to people from other parts of Brooklyn (and other boroughs), who were already familiar with booza, and wanted a taste.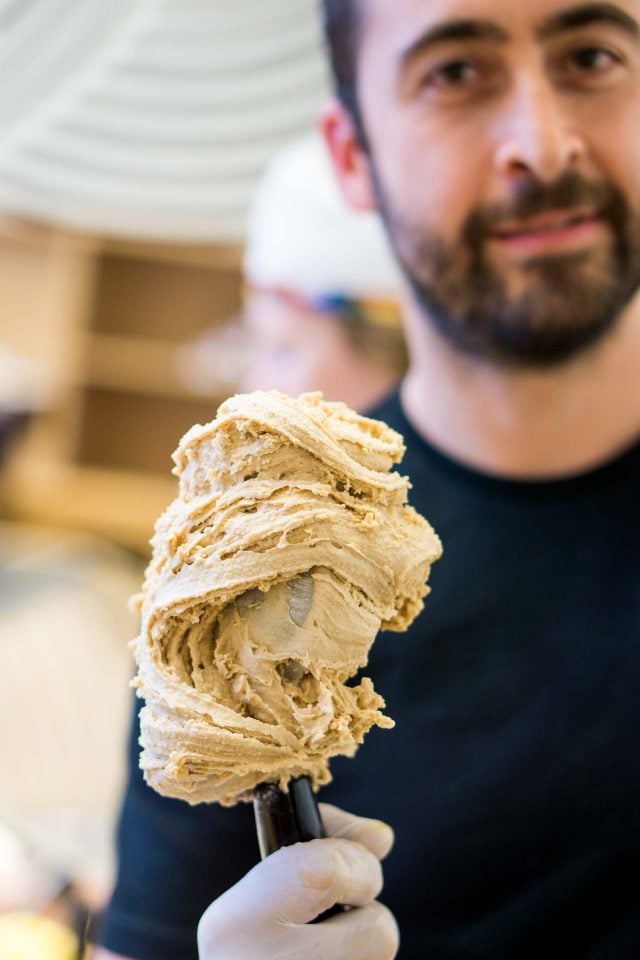 Republic of Booza
76 North 4th Street
Brooklyn, NY
Tel: 718-302-5000
Follow Republic of Booza on Facebook and Instagram
---
Related Links
Salep and Boza: History and recipe of special Turkish drinks (Istanbul Insider)
Salep, or sahlab, a rare ingredient, and recipe (Anissa Helou)
Booza al-haleeb, Milk ice cream with pistachios (Taste of Beirut)
Lebanese Ice Cream: Booza/Buzza (Amira's Pantry)