Ovenly
Sometimes when I'm doing events, such as meet-ups and booksignings, people will kindly bring treats for me to eat. It's always nice when people think of me, and my sweet tooth, when I'm on the road. However there's nothing worse than trying to carry on a back-and-forth with someone who is chewing on food when you're not doing the same. It just doesn't work. My least favorite moment when I'm dining out is when I just put a forkful of food in my mouth and the waiter comes by at the exact moment when I've slid the food into my mouth to ask me what I thought of the meal.
Additionally, no one looks good when they're shoveling food in their mouth, even Bradley Cooper and Angelina Jolie. (Which I'm just guessing, since I haven't had the chance to dine with either of them — yet.) So when I'm at a public event, I politely set whatever it is aside, continue chatting with people, and revisit it when I have a moment to myself. Wine, however, I'm pretty good at balancing during a conversation.
However my save-it-for-later technique was tested the last time I was in Brooklyn when doing a signing at The Brooklyn Kitchen. Someone came up to me and handed me a big cardboard bakery box full of individually wrapped treats. Almost immediately I tore off the seal and lifted the lid, happy to see almost a dozen different cookies, bars, and brownies, neatly arranged inside.
In spite of guests holding camera phones at the ready, and people lined up to chat, I couldn't help myself and dove right in, dialing in on the darkest package of the bunch – ripping off the wrapper and tearing off a corner of the salty dark brownie, not worrying about black crumbs on my teeth. (Apologies if you were there and I kept you waiting, but I'm kind of powerless against chocolate.) And in spite of any worries of photos going viral of me shoving food in my craw that resembled an eating contest at a county fair, I was happy to take a break to savor an excellent brownie. Which I think just about anyone can relate to.
In Paris, there are five bakeries within a one block radius of my apartment, which is I take for granted. (Except for the not-good one, whose success is partially attributed to the fact that they're open until midnight.) But in Brooklyn, the only bakery is four blocks away and while the breads looked pretty nice when I went, when I got the slender baguette outside and tore off the end, Paris-style, I winced that it was sweetened. A New York friend who was a noted food editor for a much-missed food magazine told me it's because people don't eat as much bread in the states like they do in France, so they need to preserve it longer by adding sugar.
I don't mind sugar – which is a good thing because I'd be out of a job if I did, but I prefer it in my desserts. (One trend that I don't approve of in France is putting sweet elements in appetizers and main courses. Non, merci, especially the betteraves crues, raw beets, that I was once served that were dipped in chocolate, or an infamous dish of rabbit garnished with marshmallows.)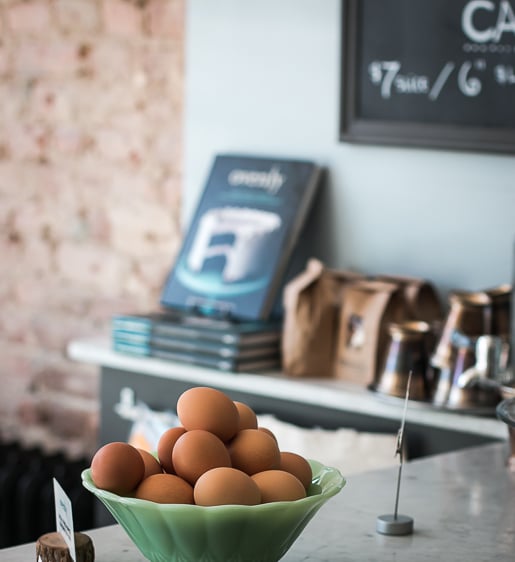 After I'd polished off most of that box of pastries from Ovenly, I flew back to Paris with a copy of the Ovenly cookbook and shared the sensational dark, salty brownie recipe which were a big hit each time I made them for friends and neighbors. Fortunately I had brought back a bag of the black cocoa required for the brownies, and I need to remember to get another bag before I return. (And to wrap it well, because as experience has taught me, there's nothing worse than a bag of cocoa powder opening in your luggage.)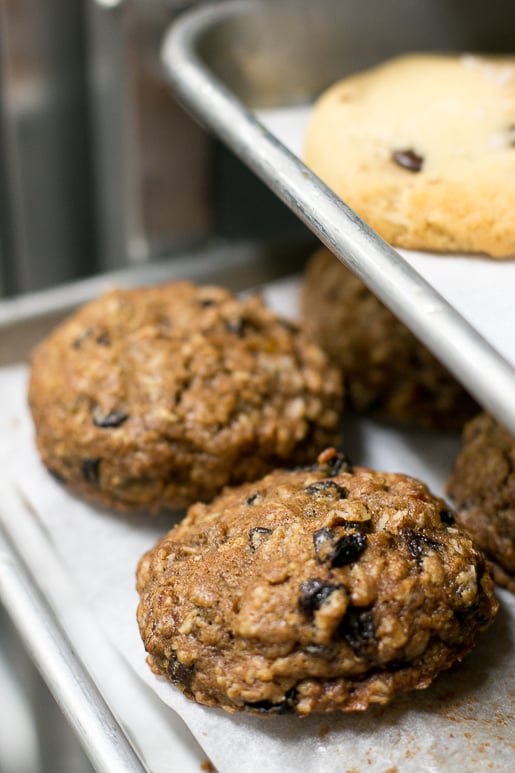 While in Brooklyn, I got in touch with Erin Patinkin and Agatha Kulaga, the owners of Ovenly, to see if I could stop by and visit the kitchen. Often in Europe when I ask to go into kitchens, they want to clean everything up before I come. Or when I want to take a picture of something, they guide me away from what looks the most interesting because there are stray bits of flour or chocolate on the table, which they don't want shown. I think some of them are wary of bloggers and "gotcha" pictures of raspberry-stained kitchen towels or bits of chocolate crumbs lying on the counter after a tray of brownies was sliced.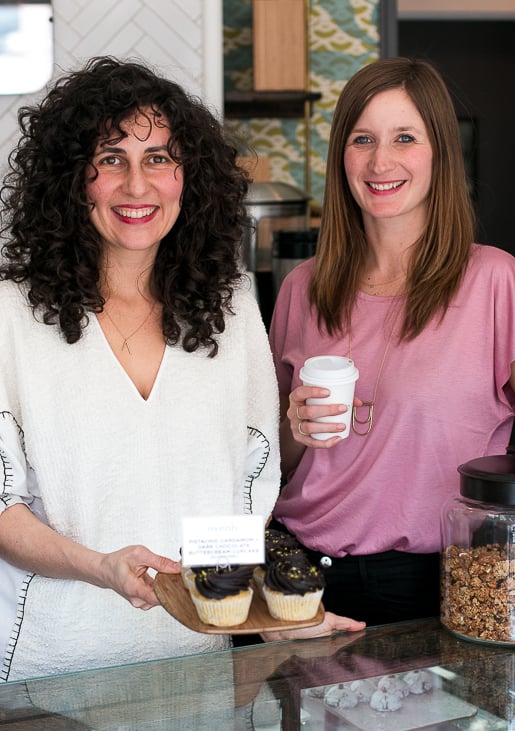 That's what bakeries do – make a mess, and I'd be wary of going into a shop that looked like a Swiss medical clinic. The kitchen at Ovenly was tidy and organized, and around a dozen people were buzzing along, with their hands and scoops sticky with chocolate dough from shaping cookies, flour dusting up from being measured on a scale, and quick-thinking bakers pulling baking sheets of streusel-topped muffins right out of the oven at the exact moment they were done, with remarkable calm.
Ovenly is located in Greenpoint, a section of Brooklyn that's been gentrifying, but still home to a visible Polish community. When I got off the subway, I noticed a number of Polish bakeries that would likely be worth exploring – but perhaps without a camera in tow. (So as not to get anyone riled up.) Erin and Agatha are both of Eastern European origin, and while their pastries look all-American, there is a sturdy wholesomeness to them that suggests their heritage, especially the hearty oatmeal cookies, sugar-dusted pistachio mounds (shown up above), and date-cocoa bars that are mostly all-business. There are also savory pastries, like custard and cheese tarts, as well as a variety of "bar snacks," which was what they had originally intended on producing when they launched their business.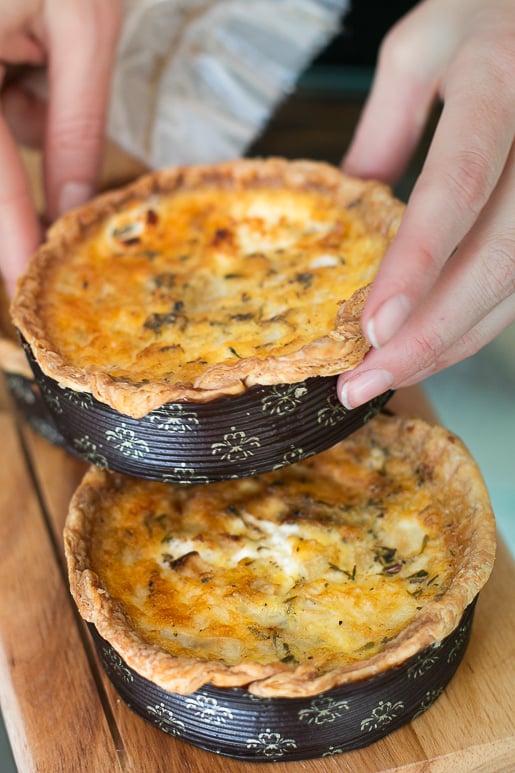 While I was at the bakery, it would have been hard to get a picture of me when I wasn't eating, that's for sure.
But just to make sure I had enough, when I went to leave, they kindly packed up a few cookies for me to take home for the ride on the subway, where presumably no one would be taking any pictures.
But just in case, if you see any pics out there of someone looking a little familiar to you on the G train, shoving cookies into his mouth, I'm going to deny it was me.
31 Greenpoint Avenue
Brooklyn, New York
Telephone: (347) 689-3608