Benoit Castel Pastry Shop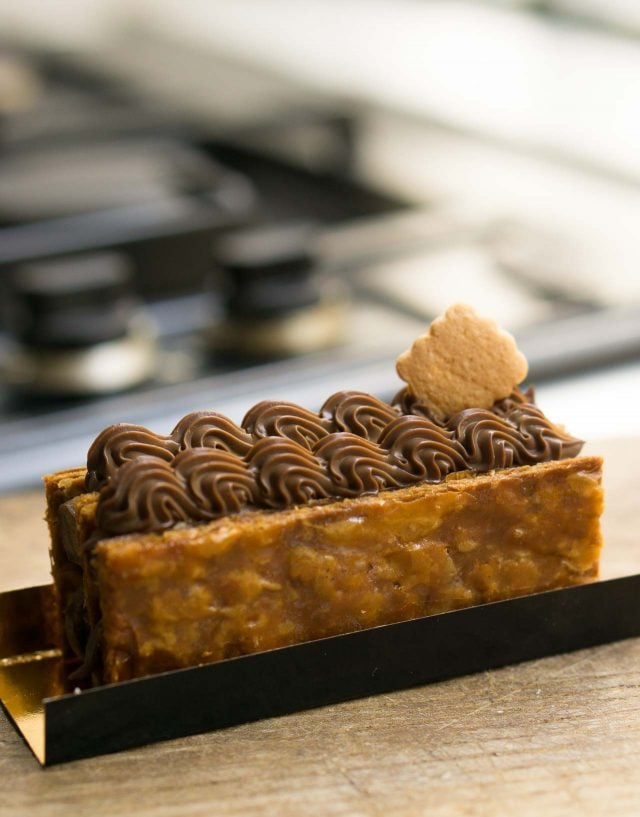 There's an exciting wave of pastry places opening in Paris. The last time that happened to such an extent was when Pierre Hermé kicked off a new wave of excitement about la pâtisserie nearly two decades ago. What new is that many of the pastry shops are outside of traditional areas. Visitors often say they want to go to places "off the beaten path," and the combination of a compact city along with a prompt métro system means you can get anywhere in minutes, not hours. So getting to other parts of Paris is simply a matter of getting on the métro, or hopping in a taxi or car.
The new places aren't just for out-of-towners, though, their main focus is to be a pastry shop for le quartier – for the neighborhood, because most Parisians don't want to go halfway across town to pick up a loaf of bread or a pastry. They want it now. And I can't say I blame them.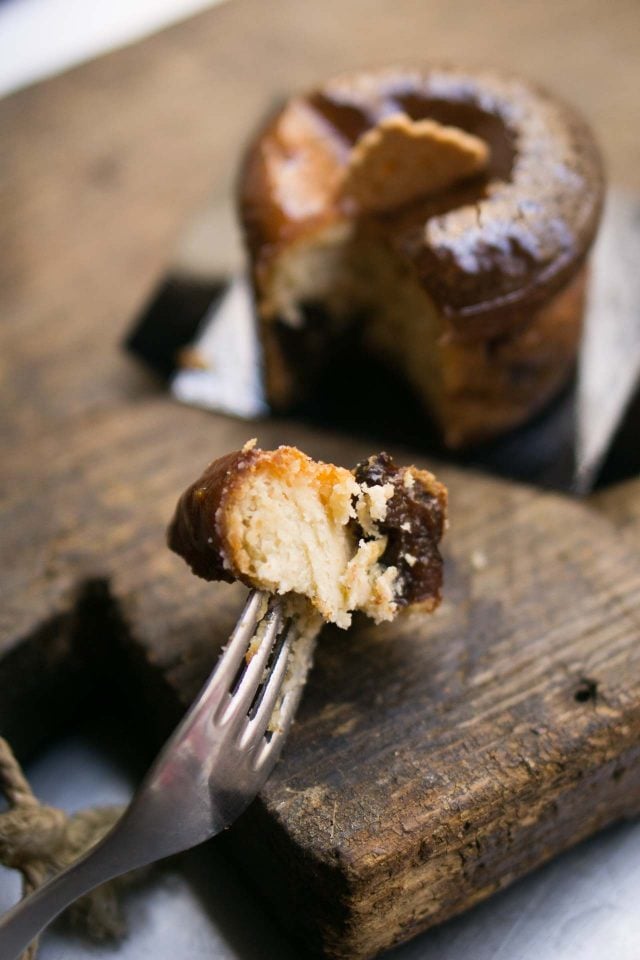 Previously, if you had a bonne adresse bakery or chocolate shop, you set yourself up in an upscale neighborhood, like the Left Bank or the Marais, because there were visitors and well-heeled locals were. But bakeries and pastry shops have gotten a little looser with where they are because people have become more discerning citywide; in my neighborhood, two not-great bakeries (which is being kind…) closed, and very good ones opened in their place, to great success I might add.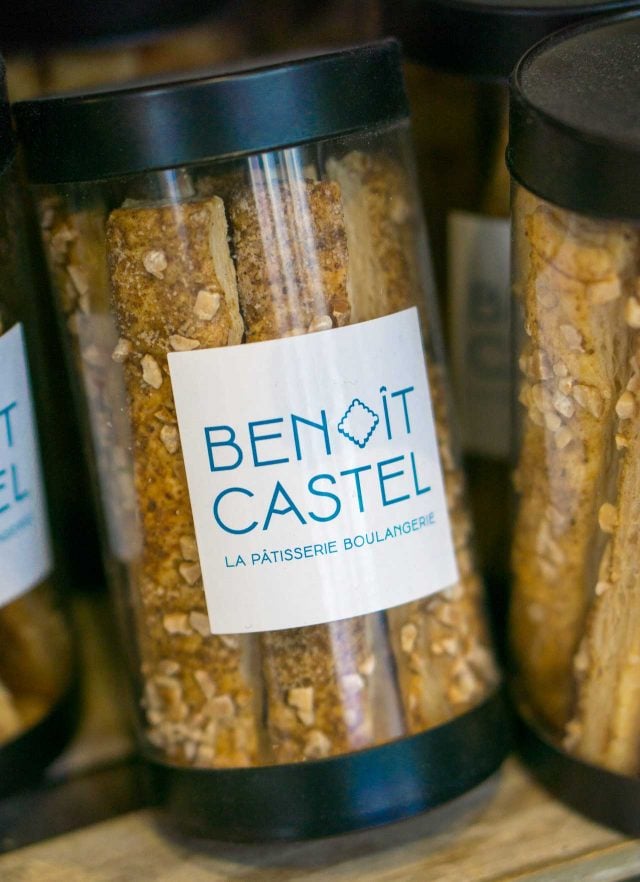 The recent butter shortage in France drew some snickers, and the dreaded "first-world problem" comments about it on social media. (I wish people would please stop using that phrase.) Butter, and bread, aren't luxuries in France, just like olive oil is an important part of the diet and culture in the Middle East. They're not indulgences, but are integral parts of their lives and reflect on their relationship to the land, or the place.
Pastries are expressions of French products, and their culture, including their bread, and butter. (Although much to the consternation of visitors, the French don't usually serve bread and butter together.)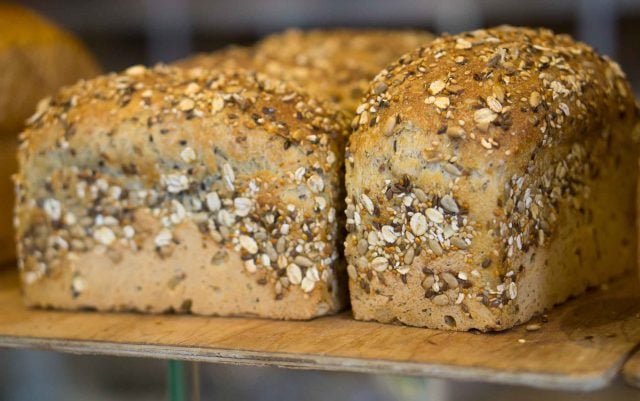 The rue Jean-Pierre Timbaud, near Oberkampf, has seen a revival of good-quality food-related places, which include Terroirs d'Avenir, the much-lauded shop that specializes in local or regional fruits, vegetables, and cheeses, as well as charcuterie made by producers that raise meat sustainably, and line-caught fish that's équitable.
A branch of Benoît Castel opened on the lower part of that street, which is mostly marked with bars and cafés aimed at the younger set that congregates in the area at night, to be part of the "action." But during the day, it's locals going about their business. (And trying to wake up from a lack of sleep since at night, it's quite raucous on the street.) The area didn't really have a good bakery or pastry shop, until now.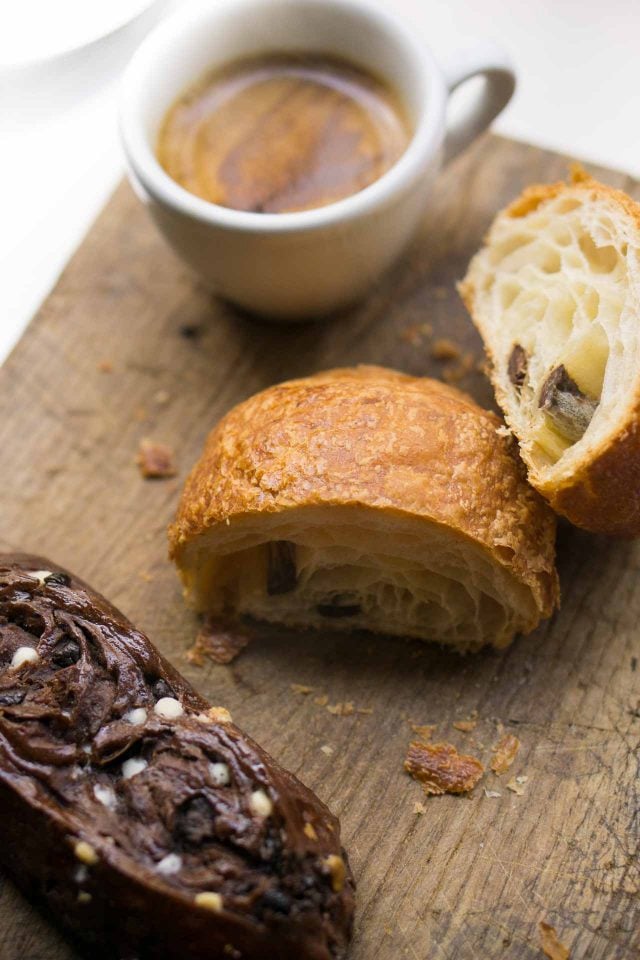 Benoît Castel ran the pastry shop at La Grande Épicerie for eight years before co-founding Liberté bakery, which he then left to run his own pastry shops.
My pastry pal Romina, owner of Les Madeleines bakery and café in Salt Lake City, was in town, and we made plans to hit some bakeries in Paris together. It's always nice for me to go to places with people who share my passion, and stamina, for eating tarts, cookies, breads, cakes, and whatever else is on offer, and Romina is always up for some edible exploring. Readers of L'appart will remember that Romina helped me when I had questions adapting my Kouign amann recipe for the book, as she's the pro, and I'm just an intermédiare.
Our schedule collided on a Sunday afternoon, traditionally a terrible time to visit a bakery or pastry shop. Most of what's on offer gets wiped out by lunchtime with locals (and pastry-hungry Americans) stocking up on bread and tarts for Sunday lunches and suppers. By the time of our 2:45pm arrival, there wasn't much left, and they were getting ready to close at 3pm.
The very nice staff told us that, yes, the other location on rue de Ménilmontant was open later and would have more in stock. Plus it had a café, so we could enjoy our pastries there.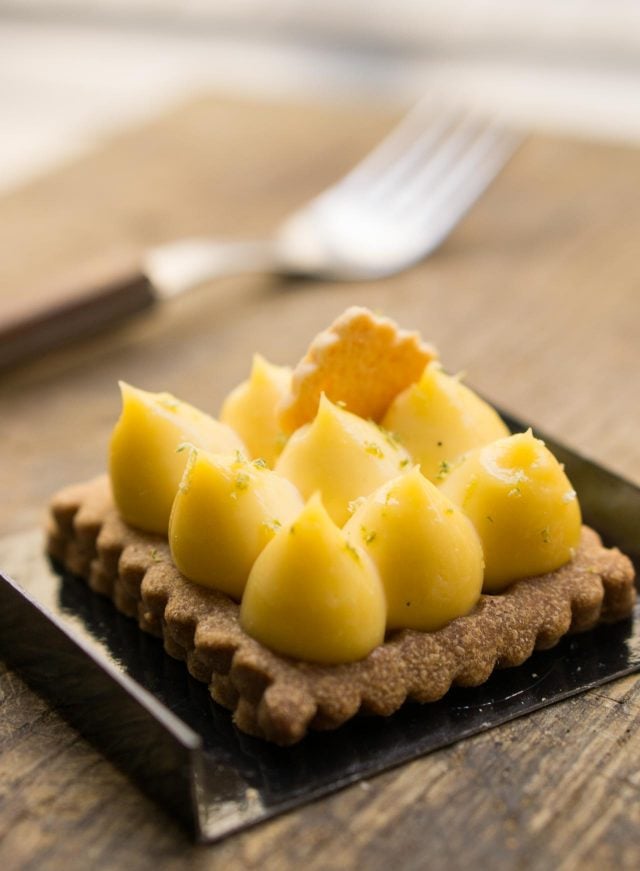 So back outside we went, hoofing it up the hill. Being Sunday, le brunch at the pastry shop/café was in full swing. Brunch has become so popular in Paris that there's usually a line, something that escaped my mind because I never go out for brunch anymore. I don't know if they take reservations but we didn't feel like waiting, so they packed everything up for us, to take back to my place.
I knew I wanted to try the Tradi Choc, a stocky mini-baguette that shined with chocolate. Chocolate bread is tough to do, since chocolate can dry things out due to the acidity. It's tricky and this wasn't super-moist, so it's helpful to remember that it's bread, not cake. I enjoyed it sliced the next few days as a not overly indulgent chocolate snack.
The Far Breton (above) reflects Benoît Castel's Breton roots, but was far creamier, and better, than other versions I've had. We loved the plumped prunes hiding inside too.
The chocolate millefeuille was gorgeous. Shatteringly crisp puff pastry sandwiching ripples of bittersweet chocolate ganache made quite the presentation. We wanted a little more intensity to the chocolate, which was dark, rich and smooth, however, it was perfectly balanced for local palates, that tend to favor an equilibrium of those three qualities. The tarte au citron was nine tangy drops of lemon cream arranged atop a salted butter sablé, was another nod to chef Castel's Breton Breton roots. The people in Brittany make good use of salted butter in their pastries and desserts, and this was no exception.
Romina bought a bag of the tiny sablés that adorn the lemon tart so she could snack on them during her travels. She also took the bag of madeleines we lugged home with her, so I forgot to try one, which was a clever strategy on her part. (And I can't say I don't blame her.) Thankfully, the bakery is in my quartier, so I can go back.
Benoît Castel
150, rue du Ménilmontant (20th) – bakery and café (open for breakfast, lunch, and brunch on weekends, hours on their website)
Tél: 01 46 36 13 82
72, rue Jean-Pierre Timbaud (11th)
Tél: 01 48 06 70 59