L'appart: The Delights and Disasters of Making My Paris Home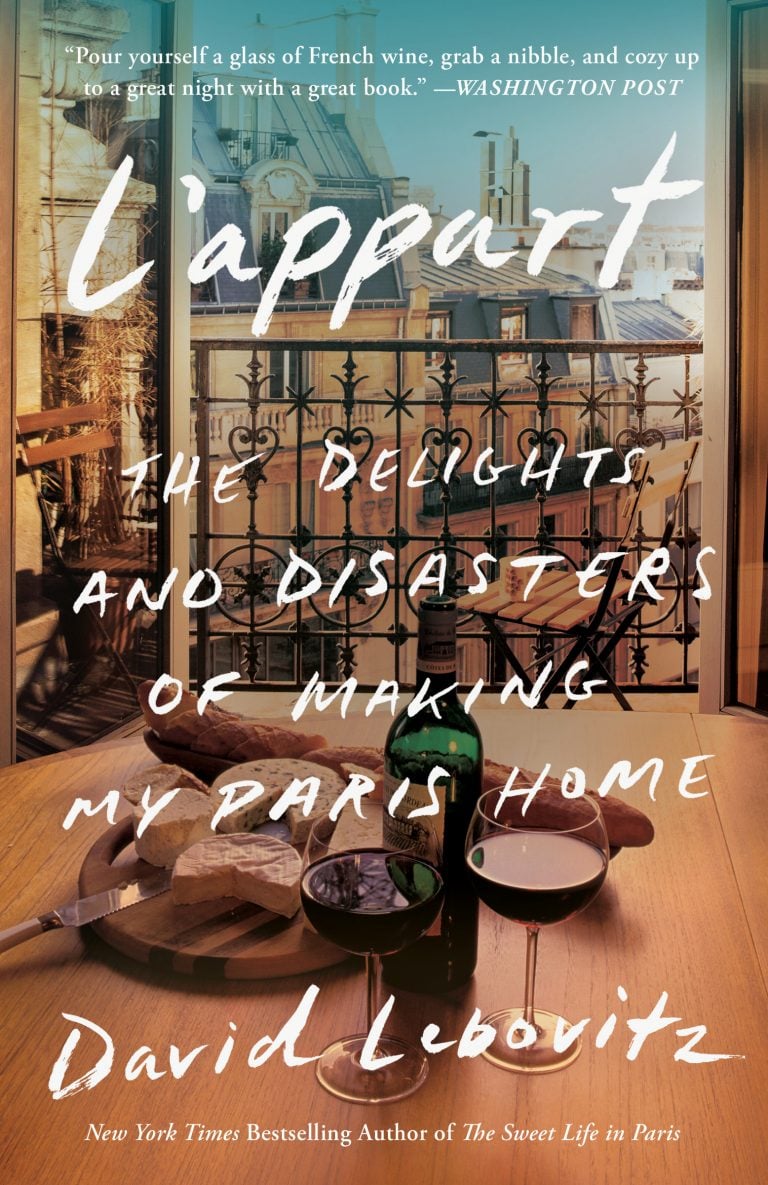 Life throws you a lot of curveballs. I used to say (and still do), "If you want to be comfortable, stay home." And that's where I wanted to be when I decided to buy an apartment in Paris. Long-time readers will probably remember the posts about the process, as I searched like a madman for a vintage factory lamp for my kitchen, as we drove across France for a French sink (that curiously, I learned aren't readily available in France), and how when my ceiling was finally in place, I felt grounded, as if I was almost home.
Or so I thought. As a local architect told me when I was done (or when I thought I was done, see page 315), "90% of the renovations have major problems. The other 10% of the people are lying." I had no idea what I was getting into at the time, and looking back, I'm still trying to figure how what happened, happened. But now that all is said and done, the stories of before, during, and after, are told in L'appart: The Delights and Disasters of Making My Paris Home, which is available today.
Looking for an apartment in Paris is a challenge, and not all real estate ads in Paris give you a good indication of what the places are really like. You wonder why people are showing you what they're showing you, and at what angle. And I'd seen some unusual bathroom situations in my search for an apartment, including one with a toilet parked right next to the bed, in the bedroom (which admittedly was kind of brilliant for those who get up in the middle of the night), but there were other bathrooms that didn't quite look so well-conceived, or convenient.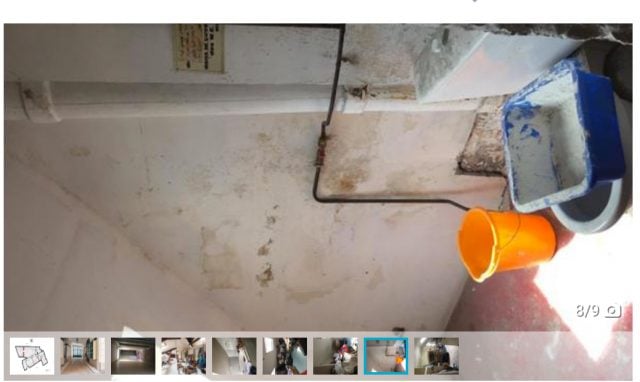 Some annonces are a far cry from the highly polished real estate ads we have in the States, and there's no multiple listing service (MLS), or a singular database, if you're looking for a place in Paris, so you need to give yourself a wide berth of time and commitment to find a place, relying on a combination of real estate announcements (from agencies that don't share information, or listings, with other agencies), websites that only show a fraction of what's available, word-of-mouth (I used to say "Keeping one's ear to the ground," but Romain didn't understand how putting my ear on a sidewalk could help me find an apartment), and a bit of n'importe quoi, or, whatever works.
To make things a little more challenging, some of the information requires a healthy dose of skepticism, unless someone didn't tell me that Seinfeld was filmed in the Marais.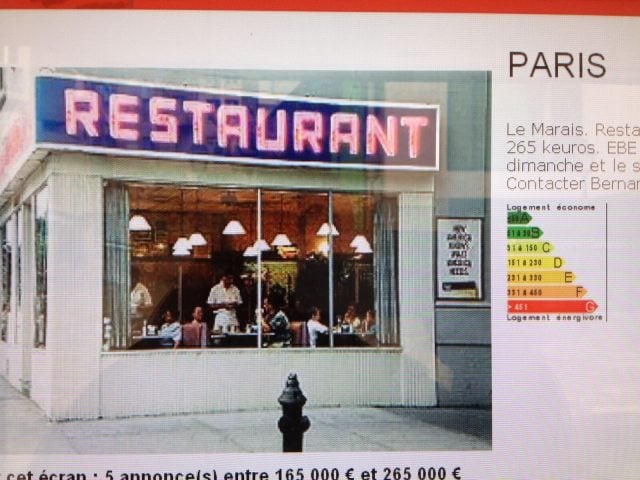 My long-time readers (btw: thanks for sticking around during that time!) may recall those stories on my blog, which were amusing, insightful, and a sometimes a funny look at the process of renovating – once I found a place that didn't have a spectacular vista from the terrace, (but an ankle-high railing, which would give new meaning to the word "killer view"), or had a ceiling high enough so that I could stand up in it. After crouching around that place, I, and my neck, were relieved when the owners finally asked me if I wanted to have a seat. Although I did visit a number of places where I was reluctant to even sit down.
The French are much tougher than people give them credit for. But the words à renover strike terror in the hearts of Parisians, because no one wants to do a major renovation in Paris. I learned why.
Things started out just fine, with Romain drawing up dessins for how the apartment should look, and me going on daily quests for everything, from tiles to toilet seats, and having to learn the sometimes confounding vocabulary for all of them.
However as the weeks…then months…then seasons, passed, things took a turns that I wasn't expecting, and a comedy of errors ensued. When all was said and done, I was lucky that I ended up in one piece. And I'm not exaggerating on being lucky about that one.
As things slid in a direction that I didn't imagine, a chorus of voices came forth, asking for more stories, more information, more recipes, and more pictures – and I got buried in the chaos and madness.
But distance has a way of putting things into perspective, and it's time to tell the story of my apartment, which time-pressed Parisians shorten to appart.
L'appart: The Delights and Disasters of Making My Home in Paris is seasoned with recipes, some that I had hoped would butter-up the workers (literally), which I managed to eek out in a temporary kitchen. Others were inspired by the experience, like a caramelized, upside-down apple-maple tarte Tatin, shown at the top of the post, that only flipped out once – as opposed to me. Or a Plum-frangipane gratin (below) that can be made in a toaster oven, especially important if you find yourself without a kitchen for weeks…or months…or years.
There's also a crackly-caramelized pain perdu, made in a skillet (if you have a stove, that is…) that I "cracked" the code to, giving it a perfect crispy-crunchy coating that's a great contrast to a scoop of creamy, cool ice cream.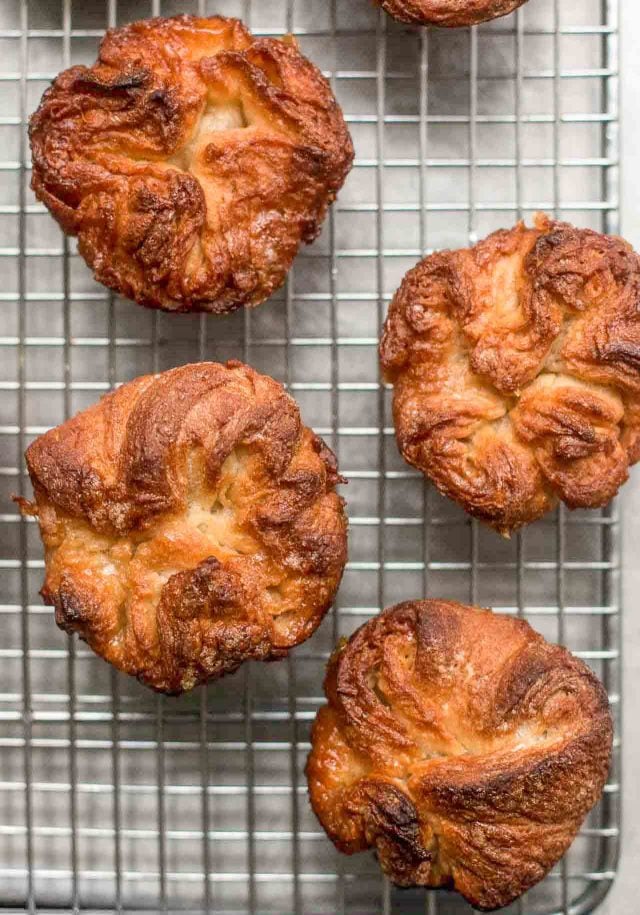 And I finally worked out a recipe for individual Kouign Amanns, because no matter how dire the situation, sometimes you can – or need to – find sweetness in situations where you'd least expect to find them, as I did.
There a recipe for a truth-divining cocktail that would have come in handy more than once during the process, as well as a make-ahead French beef stew with olives that leisurely takes its time to finish…like a few of the people involved in the project.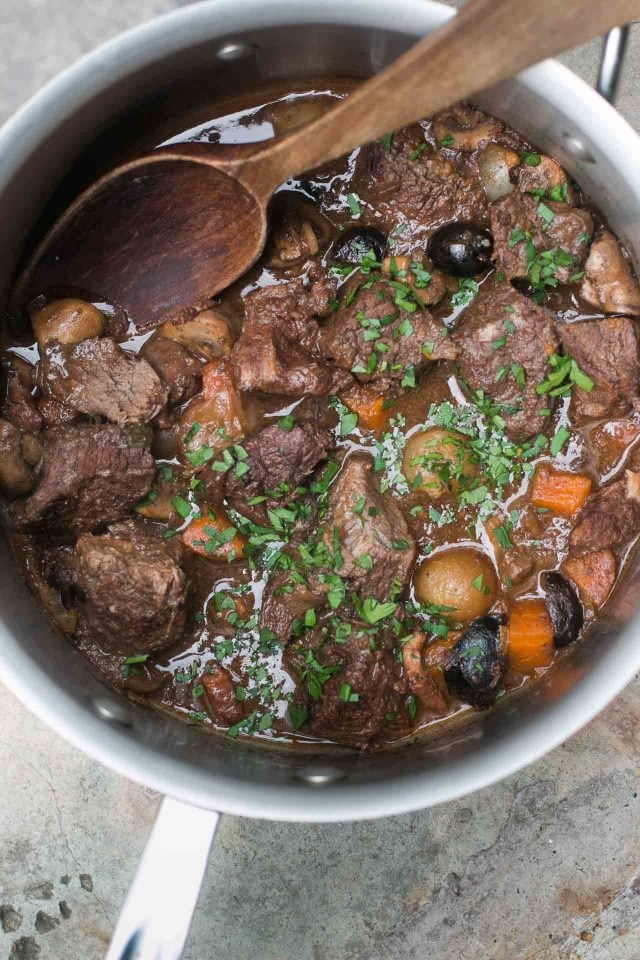 And I had to apologize for presenting a complicated French dessert in a book I was working on at the time, which I simplified, and found just as good served in verrines (glasses.)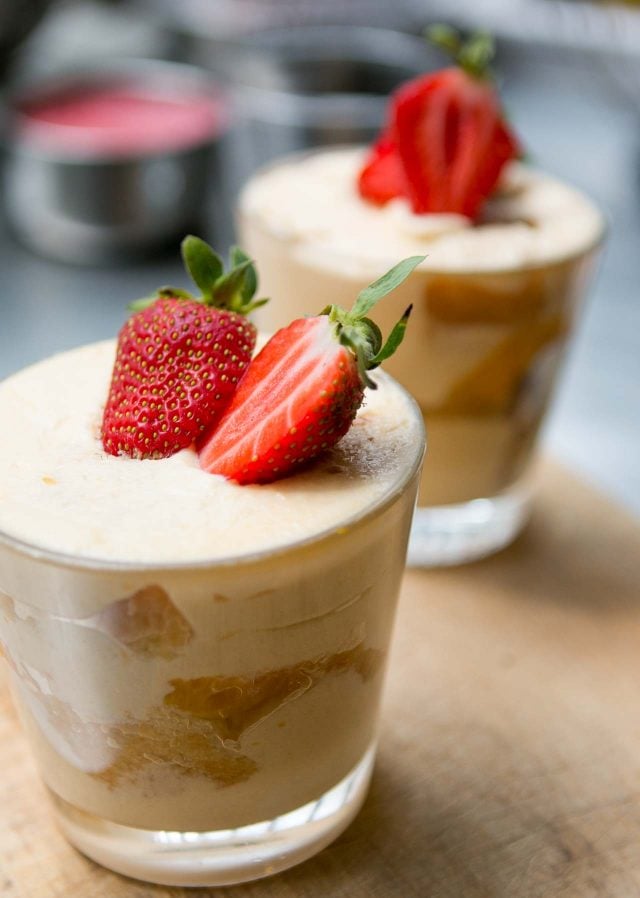 Chocolate is always welcome, especially baked into a warm soufflé – billowing mounds of bittersweet chocolate under a crown of chocolate.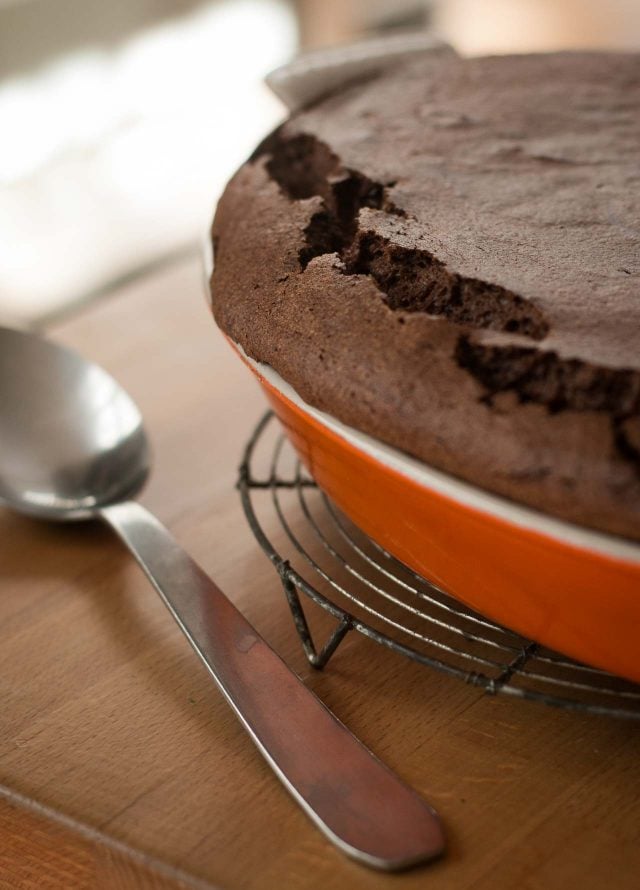 And there are always cookies, chocolate chip cookies to be exact, and the recipe in the book sports the earthy taste of buckwheat, helpful when you want (or need) to get back down to earth.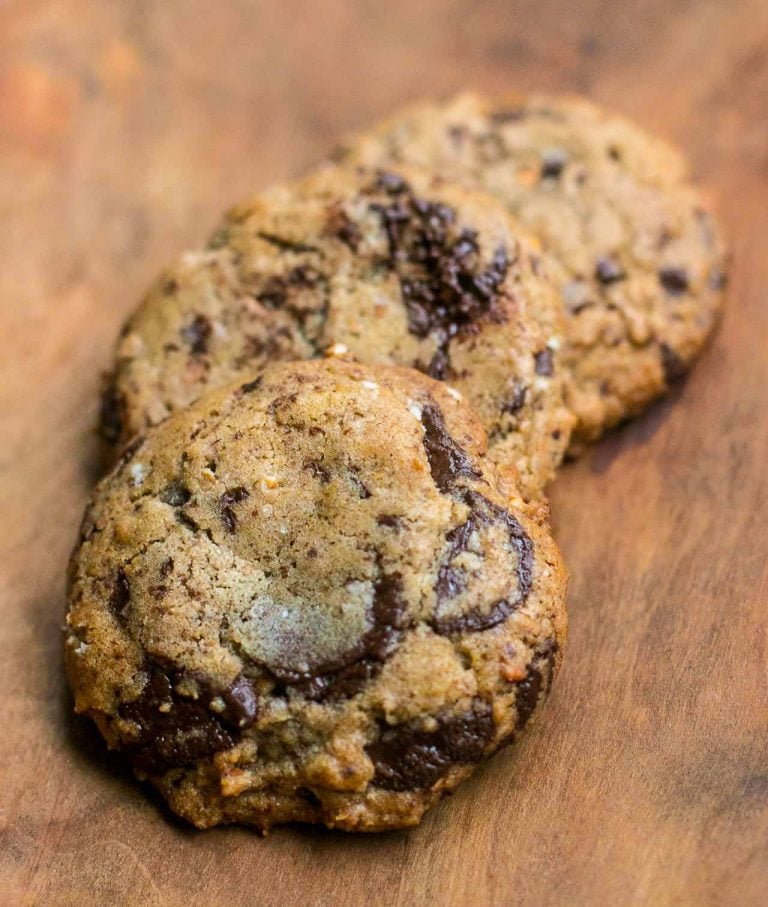 (I also learned that cultural differences even find their way into chocolate chip cookies, which I'll explain in another blog post.)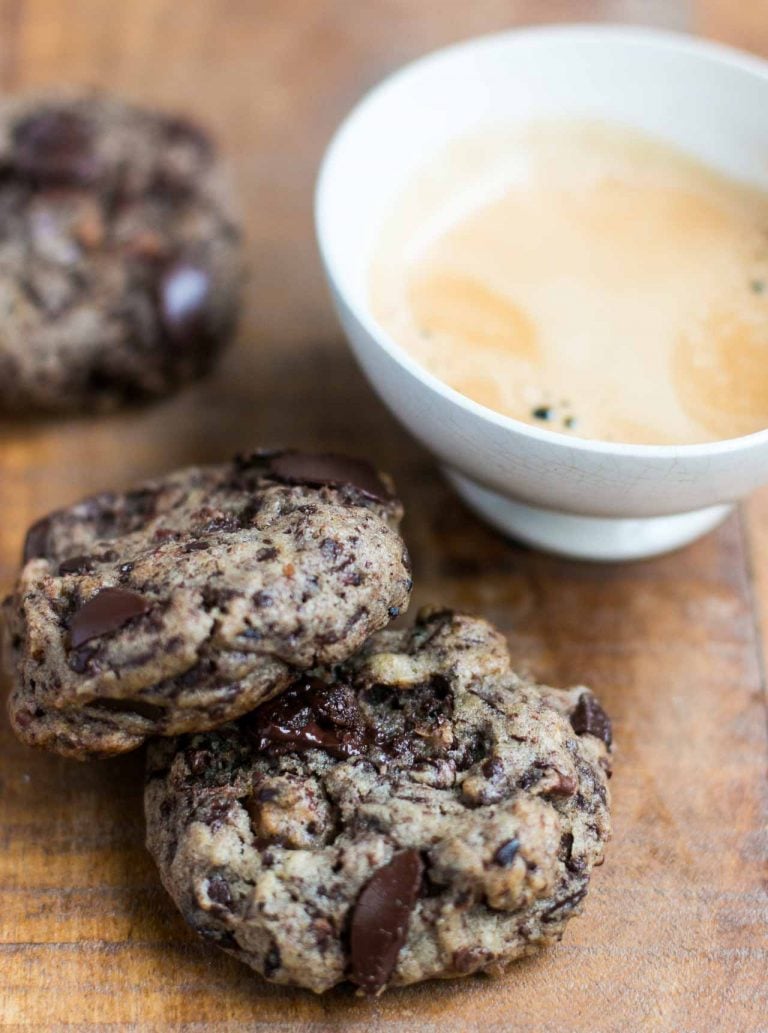 I'll let you find out for yourself how the story turns out, but there are lots of twists and turns in L'appart. As someone wrote to me after finishing the book, "I didn't realize a book about renovating an apartment in Paris could be such a page-turner!"
But my bathroom no longer looks like this (above), but this…
And my kitchen went from this…
…to this.
But it was quite a journey to get there…and here.
Now you can read all about it. Check out L'appart: The Delights and Disasters of Making My Paris Home at your local bookseller or online! Overseas readers can order L'appart from Book Depository, which offers global free shipping.