The Best Apple Tart in Paris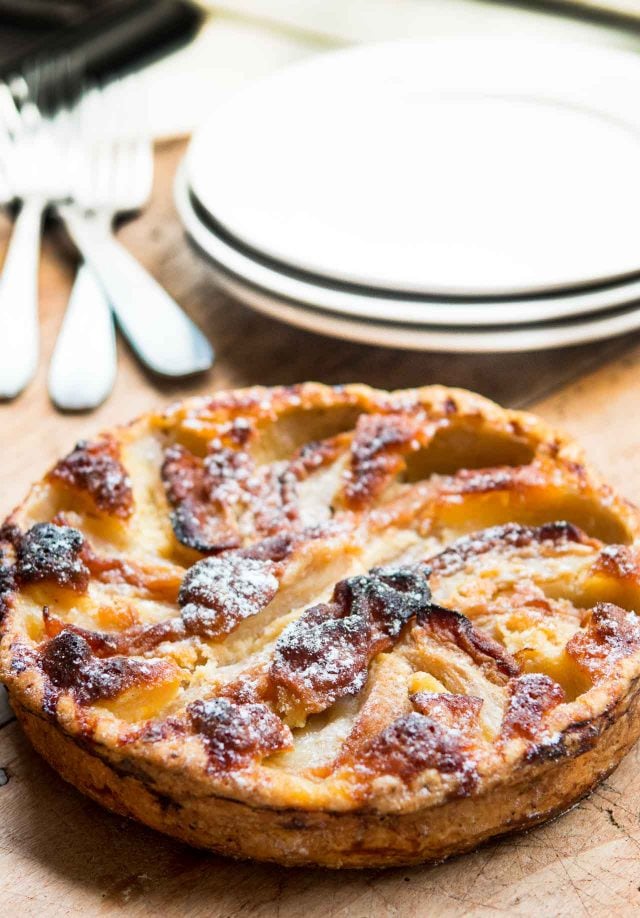 I take a tough line at calling something "the best." As anyone who's tried to get the best chocolate shop, the best bakery, the best bistro, etc., out of me knows I'm always coy with an answer. (Someone, however, once got so upset about it that they went on an online tear about me on one of those bulletin boards. Ouch.) Lest you think I'm not happy to point you in the right direction, I have pages on the blog where some of my favorite bakeries and restaurants in Paris can be found.
To be honest, the best doesn't really exist, at least not always. The baker might be having a bad day, or a bakery changes hands entirely. A favorite bistro may have served wonderful classic French food ten (or so) years ago, but has taken a turn toward the dark side. I hate when that happens too, but you take the good, you take the bad, because those are the facts of life.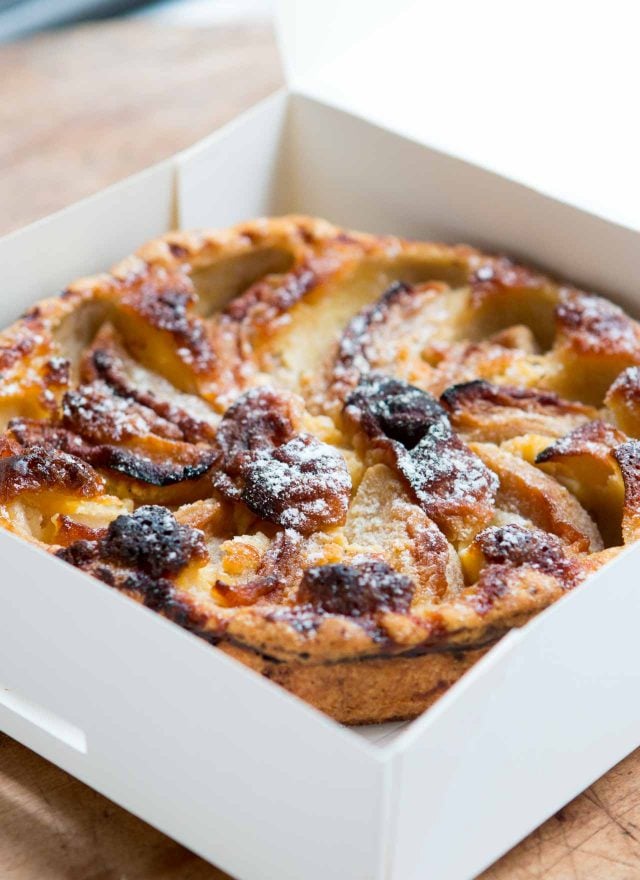 Even more fraught is writing a blog post about something that's "the best." I know, because back in 2007, over a decade ago, I wrote about what I thought was the best croissant in Paris. A few folks ran with that, did comparisons, and went back to the bakery over the years as it eventually changed hands. Struggling to keep up, I tried to keep the post updated with news about the bakery, and as I write this, I just updated it again, with more information. (Spoiler: A very good bakery is now in its place, that makes very good croissants. So I hope that's the end of it)
While I do my best to go back and make any updates to posts, with 1402 posts on the blog, updating that one post from 2007 set off a chain reaction of me making a few revisions to that post, then all the others linked to it. And as much as I like you all, I've got episodes of Lost in Space to watch.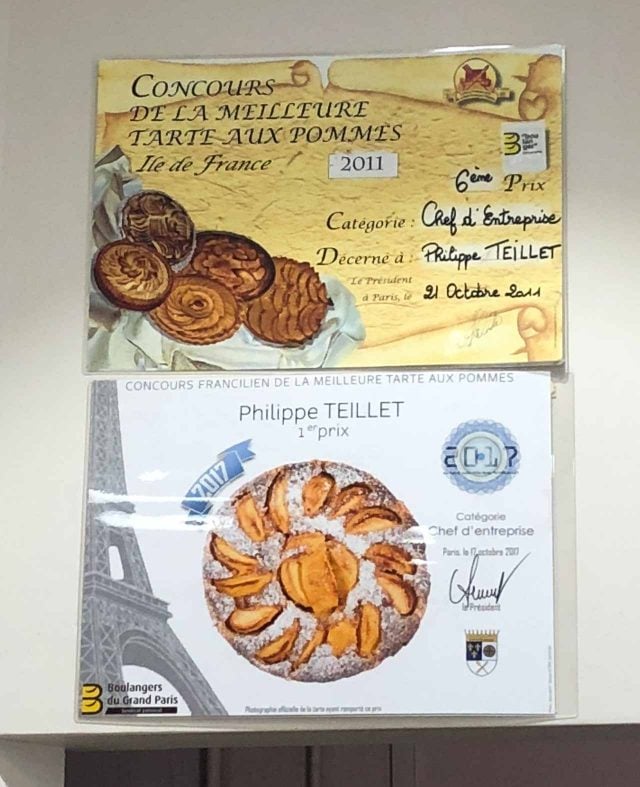 I'm also concerned that when people hear "the best," they're expecting a fancy pastry shop with cut glass showcases, pretty mirrors on the walls, chic shopkeepers, and a lavish display of expensive pastries.
One of the original intents of my blog was to show some places in Paris that were off the radar. Yes, there are lots of glossy Instagram photos and blog posts of five-star hotel rooms, inside of châteaus, hands cupping macarons, upscale bakeries…yup, I've got those too. But I want the blog to be a mix of places, keeping the focus on places you'd want to go, and so would I, if I was visiting Paris.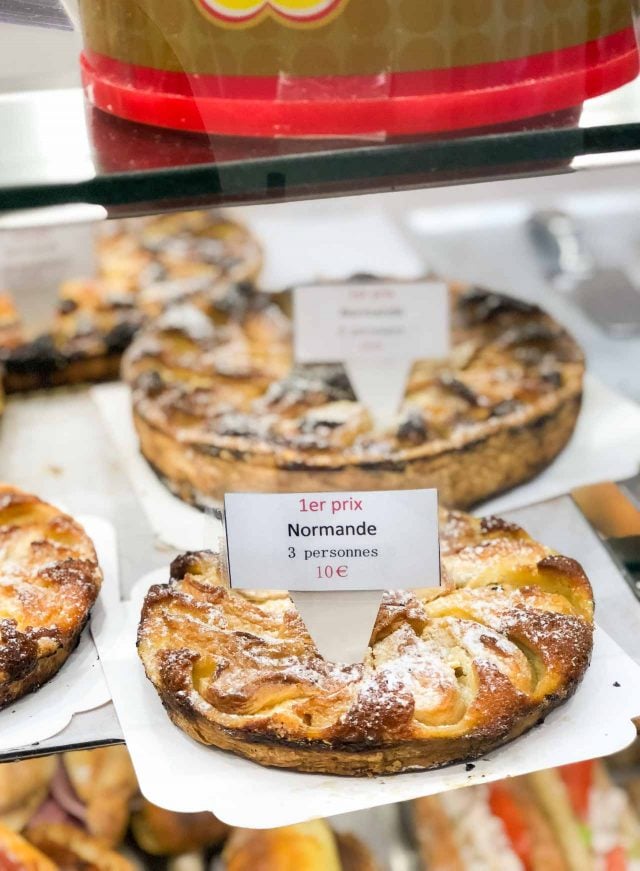 So when I was going to an appointment the other morning over in the 5th, while Romain fed one of the hungry parking meters of Paris, I cooled my heels in the drizzle. As I paced the sidewalk, I noticed a rather nondescript little bakery that had laurels on their window, noting they won the first prize for the best apple tart in Paris in 2017.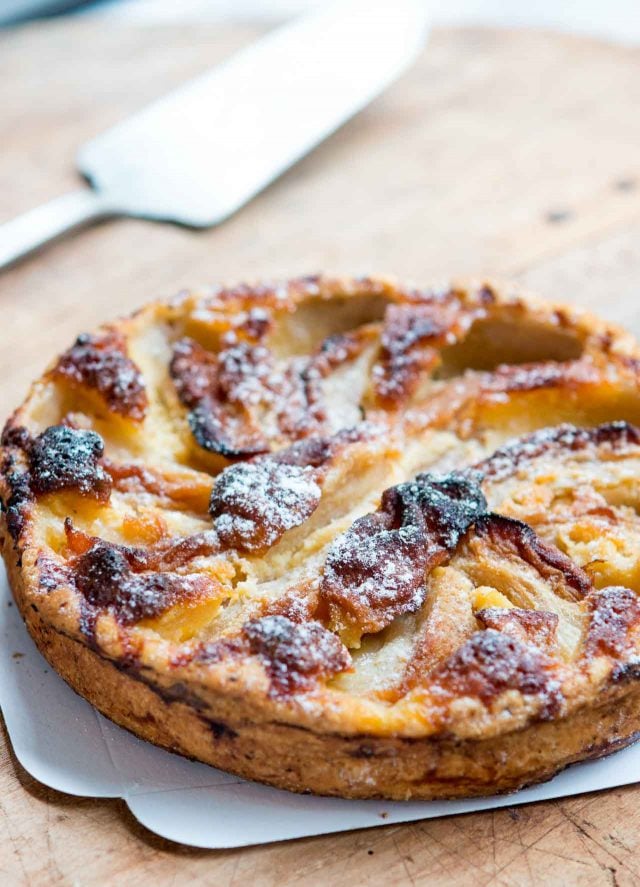 Being skeptical of "the best," I poked my head in, and indeed, my skepticism vanished when I had to admit that the apple tarts looked pretty good. The closest Normandes to the door were baked in a slab and cut into individual-sized rectangles. Scrounging change from the pocket, I bought one, which we shared when Romain finished wrestling with the bourne (meter), that somehow didn't want to let him buy more than ten minutes of time.
We had no trouble finishing the tart. Wanting more, I bought a small one to bring home when we circled back later. I also read up on the contest in Le Parisien newspaper, that it beat 72 entries with 80 people on the jury. Clearly more people wanted to eat apple tart than to bake them. If you, however, want to try your hand at Tarte Normande, I linked to a few recipes below. And if you do try the actual tart and don't agree, you've got 80 people who think otherwise. Actually, make that 81, including me.
Many places in Paris, and in France, do a simple tarte aux pommes, a disc of pastry with very thin-sliced apples on top, then glazed. Tarte Normande is baked in a pâte brisée or sablée base, then lined with apples with a mix of cream, eggs, and Calvados poured over it, and baked. Some have almond flour added, others have a touch of cinnamon. The owner is understandably tight-lipped about this one, but it's said to be made with melted butter, eggs, and Grand Marnier. Whatever it was, and however he made it, I had to say, it ranked up there with some of the best apple tarts I've had. My only hope is that they don't change it, or change hands. If they do, can someone let me know?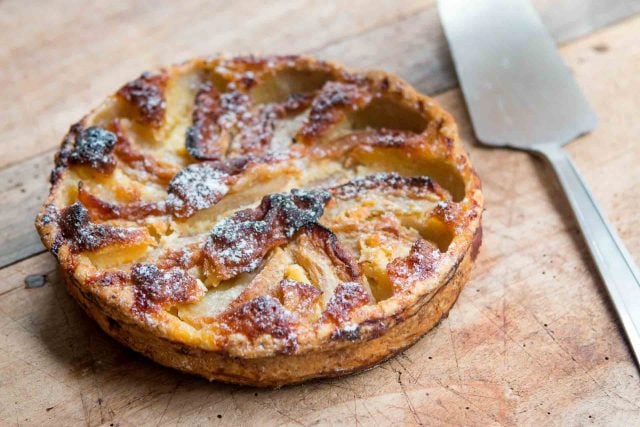 Philippe Teillet
66, rue Monge (5th)
Tél: 01 43 31 00 18
(Closed Tuesday)

---
Related Recipes
Tarte Normande recipes: Amour de Cuisine, Aubrey Jubault, and La Popotte de Manue (in French)